With symptoms of anxiety and depression hitting an all time high since the pandemic began, professional footballer Thomas Hal Robson-Kanu suggests the six foods that may help alleviate related symptoms
One in four people will experience a mental health problem of some kind each year in England.
What's more, one in six people report experiencing a common mental health problem (like anxiety and depression) in any given week in England.
Since the Coronavirus pandemic began and countries all over the world went into lockdown, more than half of adults (60 per cent) and over two thirds of young people (68 per cent) have said their mental health got worse during lockdown.
The survey by Mind also revealed what specific challenges people faced due to the coronavirus pandemic, and the impact of those challenges on their mental health.
Loneliness has also been a key contributor to poor mental health
Not being able to see people (79 per cent), not being able to go outside (74 per cent) and anxiety about family and friends getting coronavirus (74 per cent) were the main drivers of poorer mental health during lockdown.
Boredom was a major problem for young people with 83 per cent saying it had made their mental health worse.
Loneliness has also been a key contributor to poor mental health – particularly for young people. Just under three quarters of young people (72 per cent) said loneliness had made their mental health worse.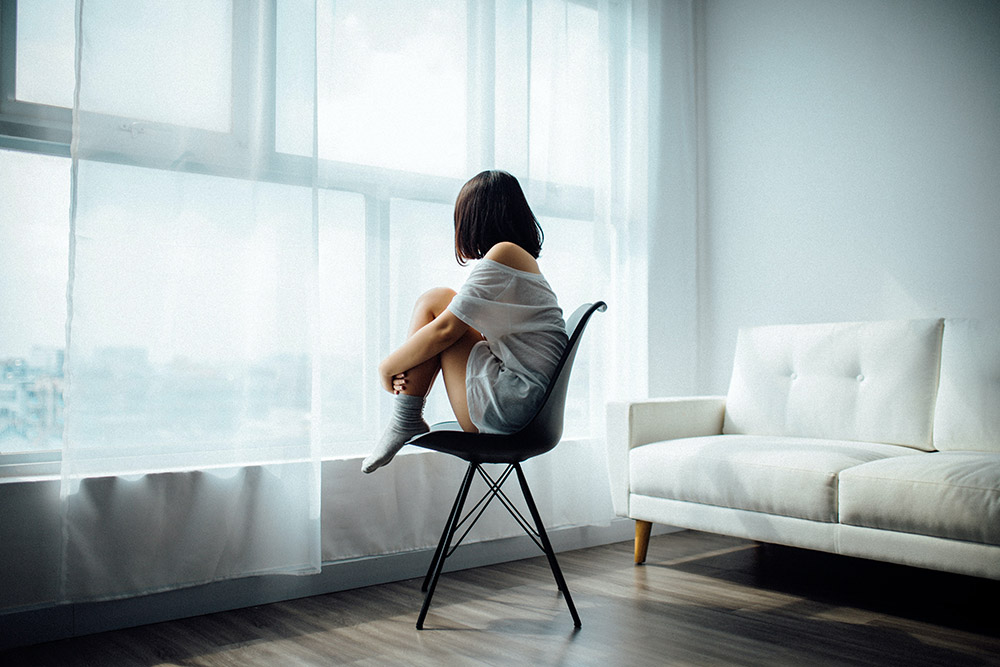 'Whilst supplements and medications can improve our mental health in the short term, the foods we eat can play a huge role in providing long term changes,' says Professional footballer and founder of The Tumeric Co Hal Robson-Kanu.
It's time to put your mental health first – Robson-Kanu suggests adding these superfoods to your diet as they are known for their positive impact on mental health…
3 depression-busting foods to add to your meal plans
Depression is described as a low mood that lasts for a long time and affects your everyday life.
In its mildest form, depression can mean being in low spirits. This doesn't stop you leading a normal life but it can make everything harder to do and seem less worthwhile.
Indeed, at its most severe, depression can be life-threatening as it can bring about suicidal thoughts,
'With lethargy, lack of motivation and generalised sadness being the most common symptoms, depression is a condition that can have a drastic toll on your quality of life,' says Robson-Kanu.
If you're experiencing low mood, fixing your diet might help to alleviate symptoms. Why not try these 3 foods…
Cabbage
Cabbage or basically any other leafy green vegetable can help alleviate depression symptoms. Examples of leafy green vegetables include kale, spinach or lettuce for example.
Depression has been linked to low levels of folate in the body. Vegetables are a great source of folate, as well as fibre and many other fantastic nutrients that can help combat a state of depression.
Cabbage is a versatile vegetable that can easily be added to many recipes. From sauerkraut to kimchi, which are also rich in probiotics, there is a delicious variety of ways you can welcome cabbage back to your dinner table.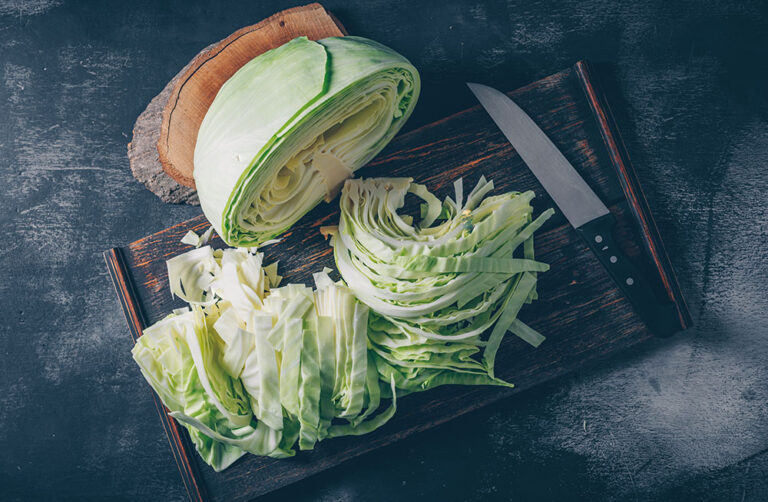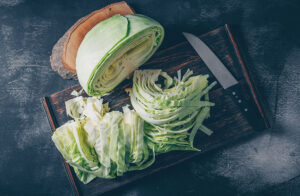 Fish
Think all fat is bad for the brain and body? Think again.
Fatty fish is high in omega 3, which has long been considered a valuable nutrient for improving brain health and mood. Fish not only contains omega 3 but other beneficial nutrients such as high-quality protein, vitamins and minerals.
Tuna, salmon, anchovies, trout and mussels are just a few examples of fish that contain an excellent dose of omega 3.
Nuts and Seeds
Nuts and seeds can be a killer combo for any dish and can also be very high in omega 3. Each have their own superpowers.
Nuts are high in protein, which helps regulate blood sugar levels. While, seeds provide a dose of tryptophan, an amino acid that helps with the production of serotonin – our happiness hormone. 
Toss nuts and seeds into your morning oats or your afternoon salads, or snack on walnuts and pumpkin seeds to keep your brain in tip-top condition.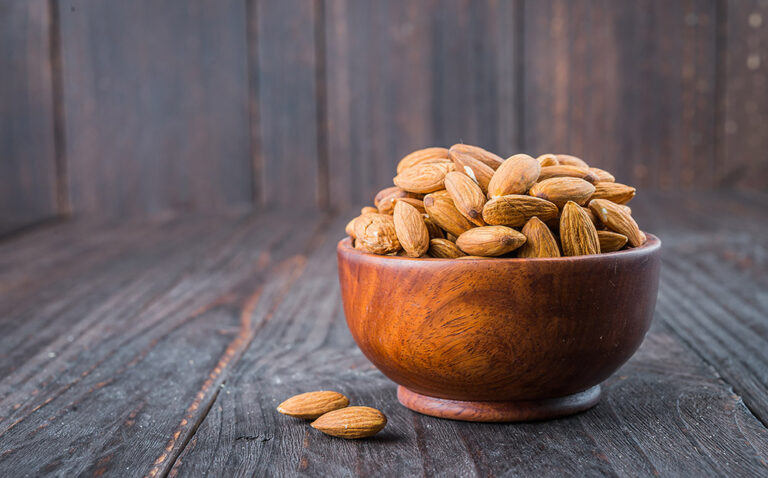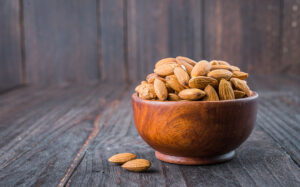 Alleviate anxiety with these 3 quick diet additions
Are stress and anxiety getting in between you and your daily goals? Your dietary choices could help reduced the negative symptoms you're experiencing.
If you're keen to kick stress and anxiety to the curb, these three foods are worth trying…
Dark chocolate
Great news. It's time to head down the confectionery aisle at your favourite supermarket because cocoa, as we all suspected, is a great mood-lifter.
cocoa, as we all suspected, is a great mood-lifter
It's uncertain exactly how cocoa helps sustain or improve brain health. Although one study suggests that flavonoids help reduce neuroinflammation and the death of brain cells, as well as improve your blood flow, which carries all the necessary nutrients to the brain.
Green Tea
Sometimes, all we need to do to feel better mentally is take a load off and unwind with a cup of tea. If that sounds like you, whey not try unwinding with green tea.
Green tea is packed full of an amino acid called theanine. Theanine helps in the production of serotonin and dopamine, which can have a positive effect on anxiety and calmness levels.
Chamomile is another ingredient with proven calming effects. So if you can get your hands on some chamomile green tea, you've got yourself an enticing calming combo.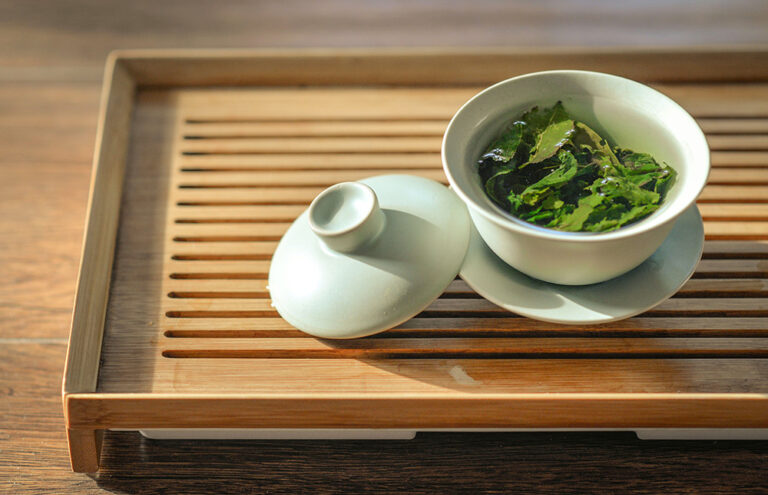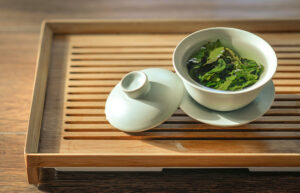 Turmeric
Curcumin, the active ingredient found in turmeric that has been used in Indian and Asian cooking, as well as Ayurvedic medicine for thousands of years, is a godsend when it comes to relieving oxidative stress and reducing inflammation.
Turmeric is a diverse ingredient that can be used in a number of meals from curries and casseroles to porridge and smoothies.
Or, for an easy and delicious way to get curcumin into your diet, add some delicious, convenient turmeric shots to your daily routine to help combat anxiety and depression.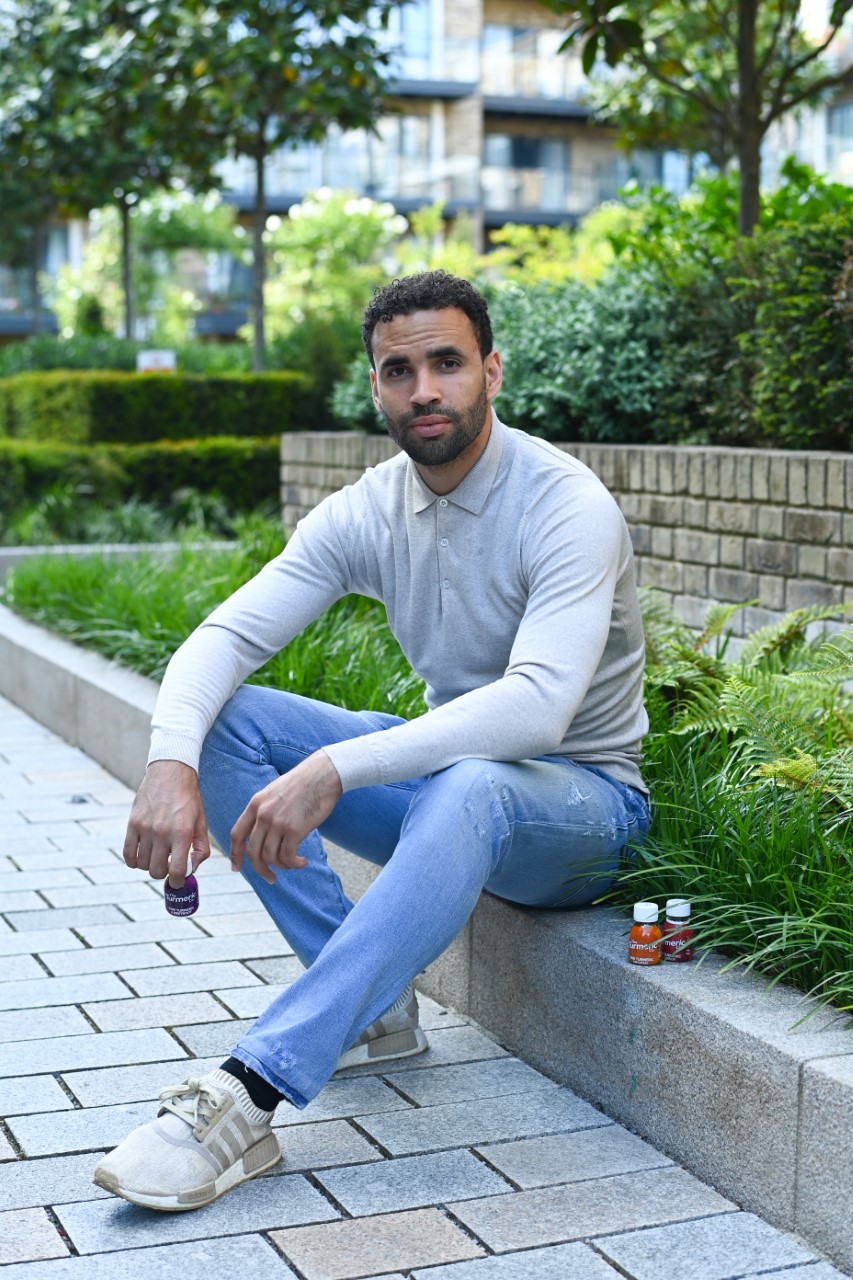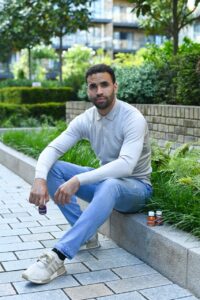 If you're looking to improve your wellbeing, mental health and general lifestyle through the means of functional nutrition, Thomas Hal Robson-Kanu suggests trying an energy-refuelling, brain fog eliminating, health-boosting Raw Turmeric Shot from The Turmeric Co.
More Healthista Content:
Former model turned chef Karen Koramshai shares 5 easy vegan snack recipes
Professional footballer reveals 4 benefits of functional nutrition
7 healthy snacks to keep you full on the go
Conception: should I get an ovarian reserve test?
Like this article? Sign up to our newsletter to get more articles like this delivered straight to your inbox.