When food shopping starts eating in to your budget, it doesn't mean you have to compromise on health. A report by Which? has revealed that ditching superfoods for everyday foods can save you up to £440 a year so try these superfood swaps.
We've all heard how superfoods are cancer-reducing and can provide you with more nutrients and antioxidants than bog-standard food you'd find on the supermarket shelf, but a report by Which? has revealed that eating superfoods gives you no more benefits than a regular healthy balanced diet.
Which? used prices from Tesco and Holland & Barrett to calculate the price difference between the 'superfoods' and the cheaper alternatives and, assuming consumers would eat each superfood twice a week, concluded that savings of up to £440 could be made by swapping foods.
Which? also state that the term 'superfoods' is term thought up by marketing experts and not nutritionists. If you start swapping salmon for sardines, which contain the same fatty acids as salmon, you could save around £268 per year with just that swap.
1. VITAMIN C & K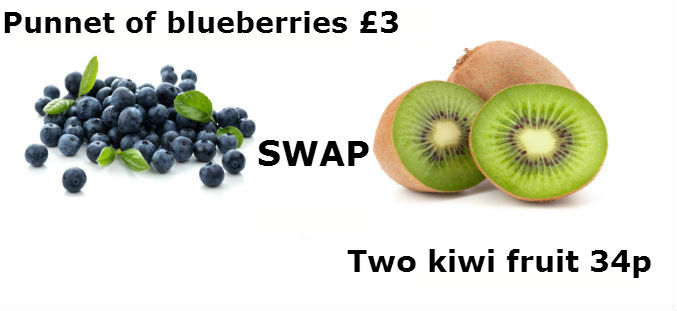 Although blueberries are praised for their antioxidants, a study has shown that a combination of antioxidants in kiwi fruit can help to protect cell DNA from oxidative damage which could help prevent cancer. Kiwi also contains potassium which according to a study, can help prevent mortality by heart disease.
2. POLYUNSATURATED FATTY ACIDS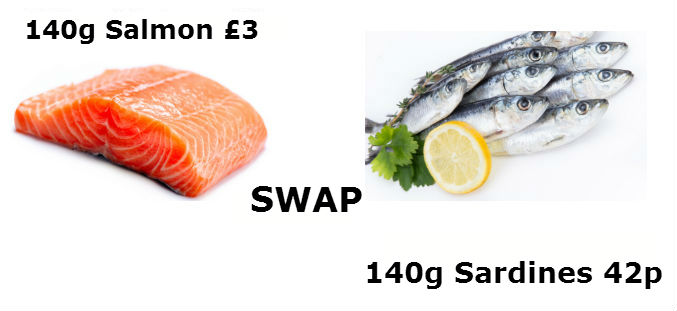 Fatty acids in salmon can help reduce the levels of cholesterol but for a fraction of the cost, very similar benefits can be found in sardines. According to the Academy of Nutrition and Dietetics you should be consuming at least an average of 500 milligrams of omega-3 fats a day. Three ounces of sardines provides 835 milligrams of omega-3 fats so they're packed full of goodness.
3. VITAMINS A, B2, C AND IRON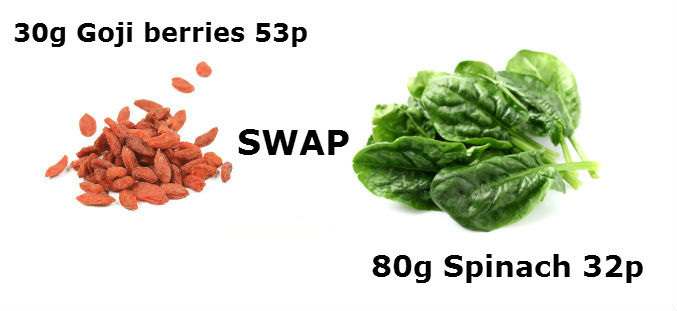 Goji berries have been a staple of Chinese medicine and may help boost the immune system as they're packed with vitamin C, but the price can be off putting. Spinach contains similar nutrients for over half the cost so it's worth making this swap part of your food shop.
4. CHLOROPHYLL, VITAMINS A, C AND E, IRON AND CALCIUM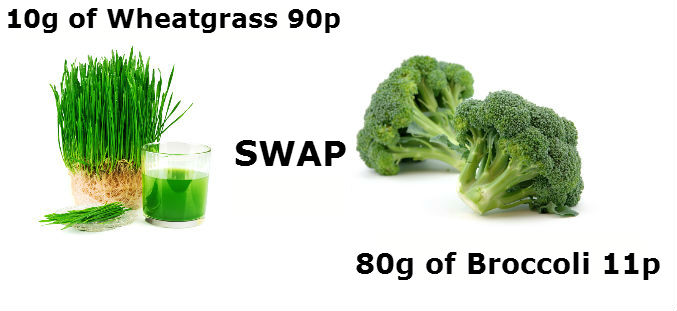 A major drawback to wheatgrass is that a shot of wheatgrass doesn't count as one of your five a day, and the nutritional benefits of broccoli along with the huge savings outweigh benefits of wheatgrass. Packed with the same vitamins and minerals, broccoli is a healthy and cheap staple.
 5. HEALTHY COOKING OIL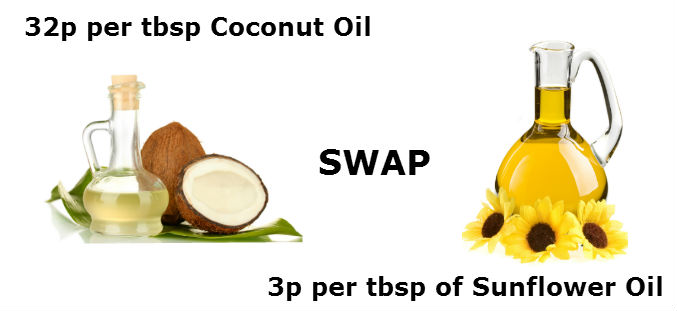 A Which? online survey found that 13 per cent of people had tried or consumed coconut oil in cooking. But it's high in saturated fat and over 100 per cent more expensive, so it is worth swapping it for rapeseed or sunflower oil.
Read more at Which.com
Like this article? Sign up to our newsletter to get more articles like this delivered straight to your inbox.