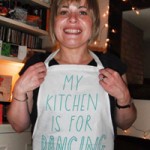 Jazz hands and big bands at the ready – last week on Strictly it was Musical central. Jo gives us an in-depth review of Saturday's performances, as well as her quickstep, pendulum and woodpecker moves.
It was a Musicals themed night at Elstree studios last week, but in our dance class on Thursday, Maxine announced as we arrived that our theme of the night was, quite simply, Strictly. In my own (deluded) little head there's a Strictly theme every week at our lesson. It concerns me just a tad that Max hasn't actually realised this yet. I might turn up, exhausted, wearing jeans and a top, but in my head I'm glitzed to the eyeballs and dancing with Artem (sorry, Gav). It has to be said, that in Maxine's head, I'm sure it's a Musicals theme every week, too. She does love a good pair of jazz hands at the end of a quickstep routine.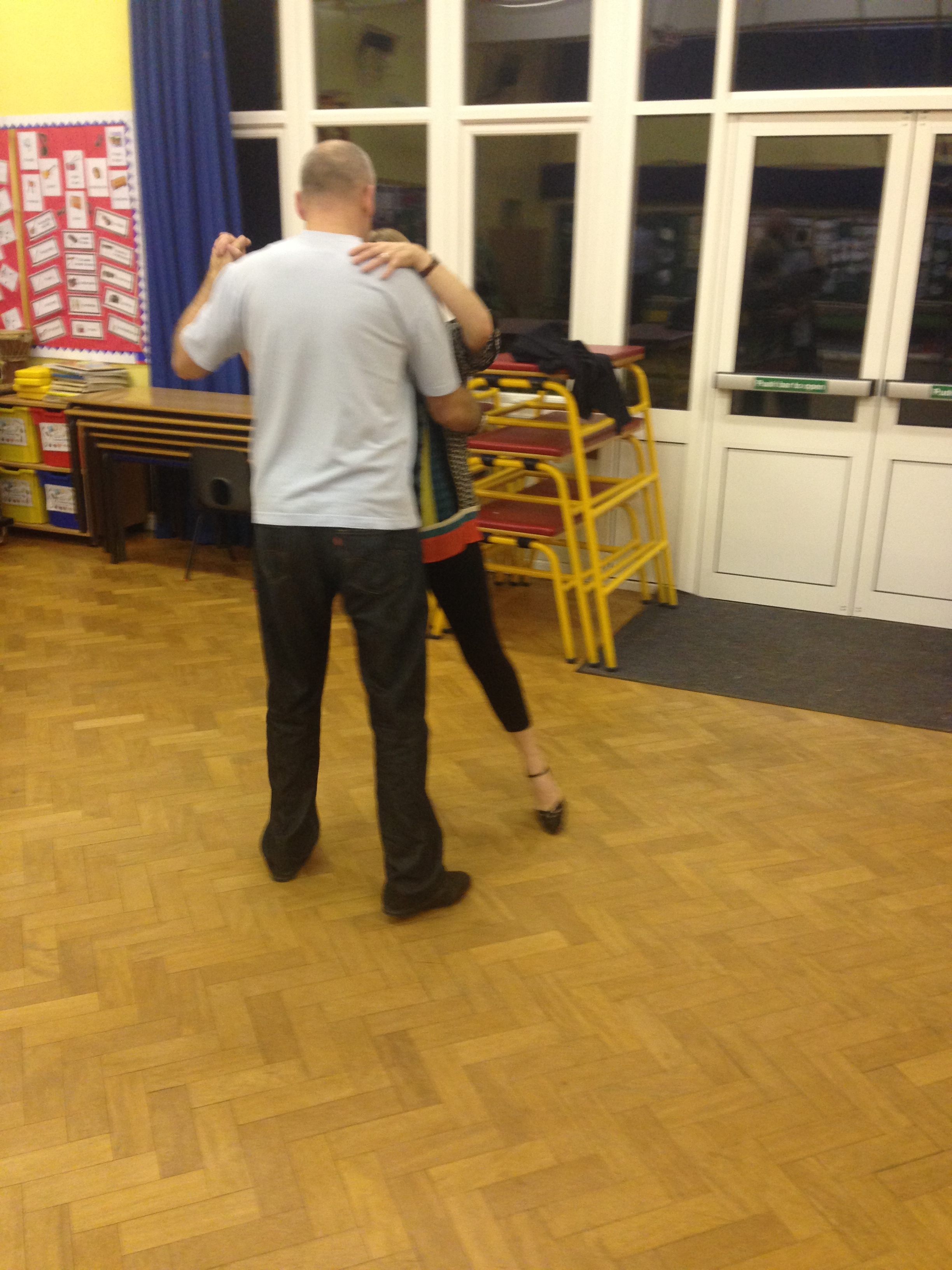 Maxine had a plan, it transpired. She wanted to teach us a few extra moves in various routines to add extra sparkle and style, ready for our big Christmas ball. We started with the quickstep, one of my favourite dances but, in fact, one of the ones that affects my Cysitic Fibrosis (CF) the most, as its fast pace does leave me in a coughing heap by the end. Not quite the look I'm going for in those imaginary Artem arms.
Our location – a school hall – was appropriate for the job in hand, as Maxine asked us to imagine we were standing on one of those wooden primary school benches. Remember them from your PE lessons of old?
We could have used the real thing, as several are stacked up in the corner of our hall, but – perhaps wisely, considering how badly most of us managed it – we just had to use our imaginations. I think Maxine's health and safety certificate could have been at risk had we ventured onto balancing beams several inches off the floor.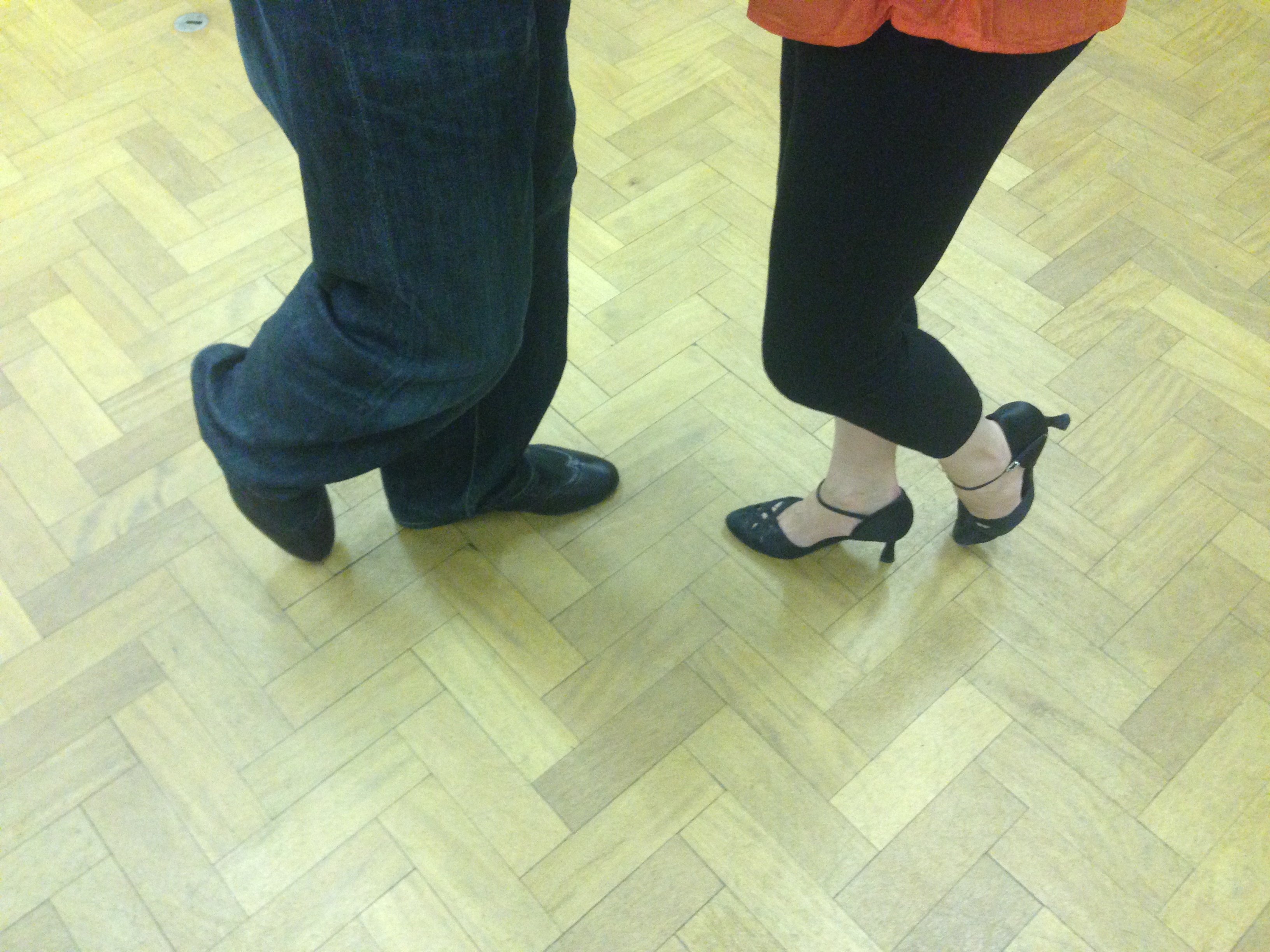 We were attempting the pendulum and the woodpecker steps. As you might imagine by their names, the pendulum involved swinging our legs alternating out to the sides, while the woodpecker was a quick tapping step, with one leg behind the other. And the reason we were on those imaginary benches? Because one foot has to remain on it at all times. They were relatively easy moves when done separately. Easy moves when done slowly. But add The Muppets theme tune (damn, that's fast!) and all hell breaks loose. But, regardless of how well or badly we did it, the smiles broke out on everyone's faces. And yes, the jazz hands made an appearance for our final flourish! Coincidentally, Tuesday night's episode of It Takes Two featured former Strictly pro Karen Hardy demonstrating the woodpecker and pendulum. Click here to view (it starts at 29 minutes, 11 seconds).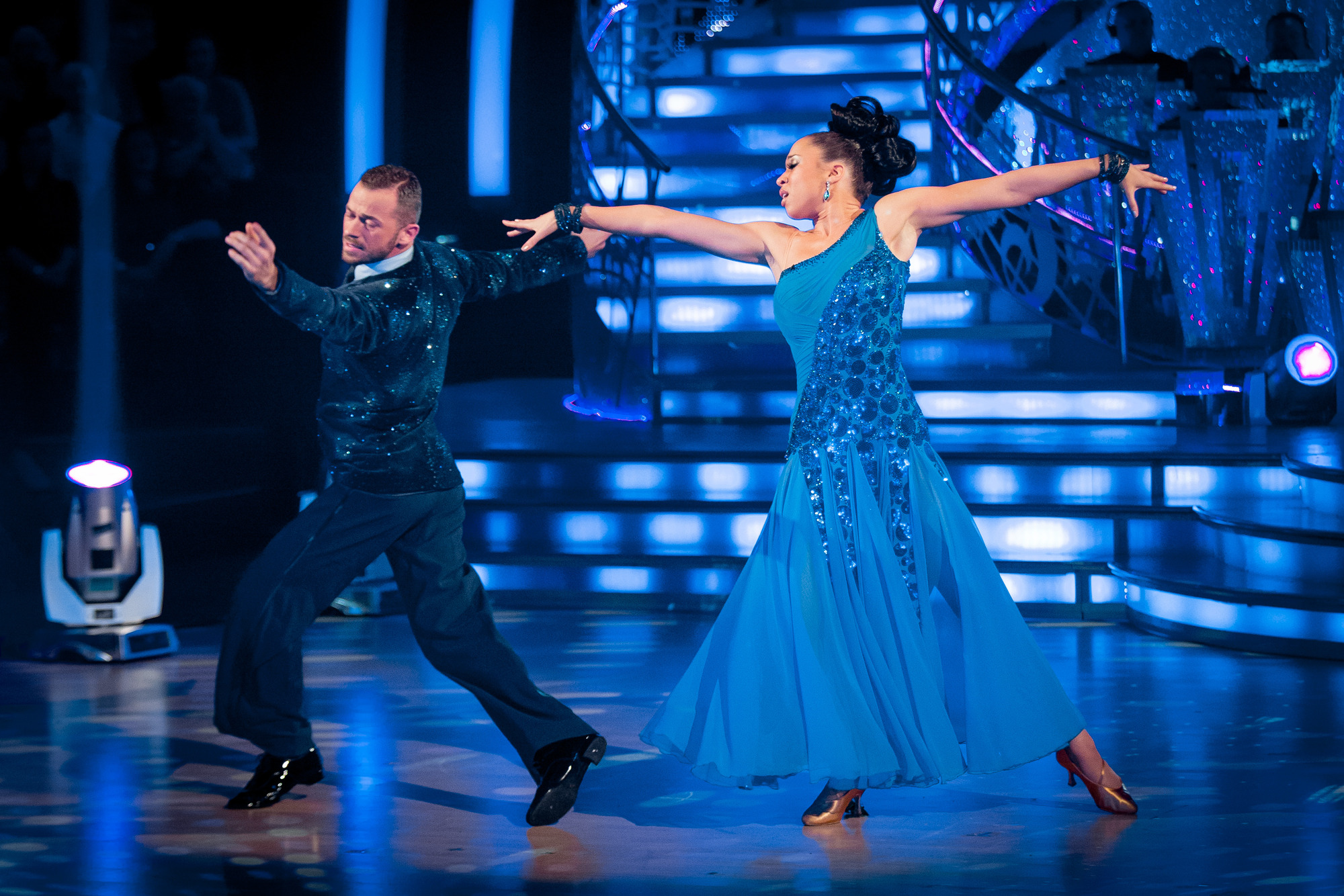 I'm a huge fan of musicals (I take pride in my achievement at once getting every answer right on the Musicals round in a pub quiz), so last week's Strictly was heavenly for me. I did however agree with Len when he commented that Natalie and Artem's American Smooth foxtrot had 'too much swishing and not enough foxtrot.' I hate to criticise Artem (as Brucie would say, he's my favourite) but, although I thought the dance was beautiful, I watch for ballroom dancing not show dancing. Given half a chance (or half a glass of something bubbly) most of us could have a go at swishing (we might not be half as graceful as Natalie) but most of us couldn't have a go at foxtrotting. In fact, despite it being mostly 'walking' (so says Max) it's the dance Gav and I find most difficult to master.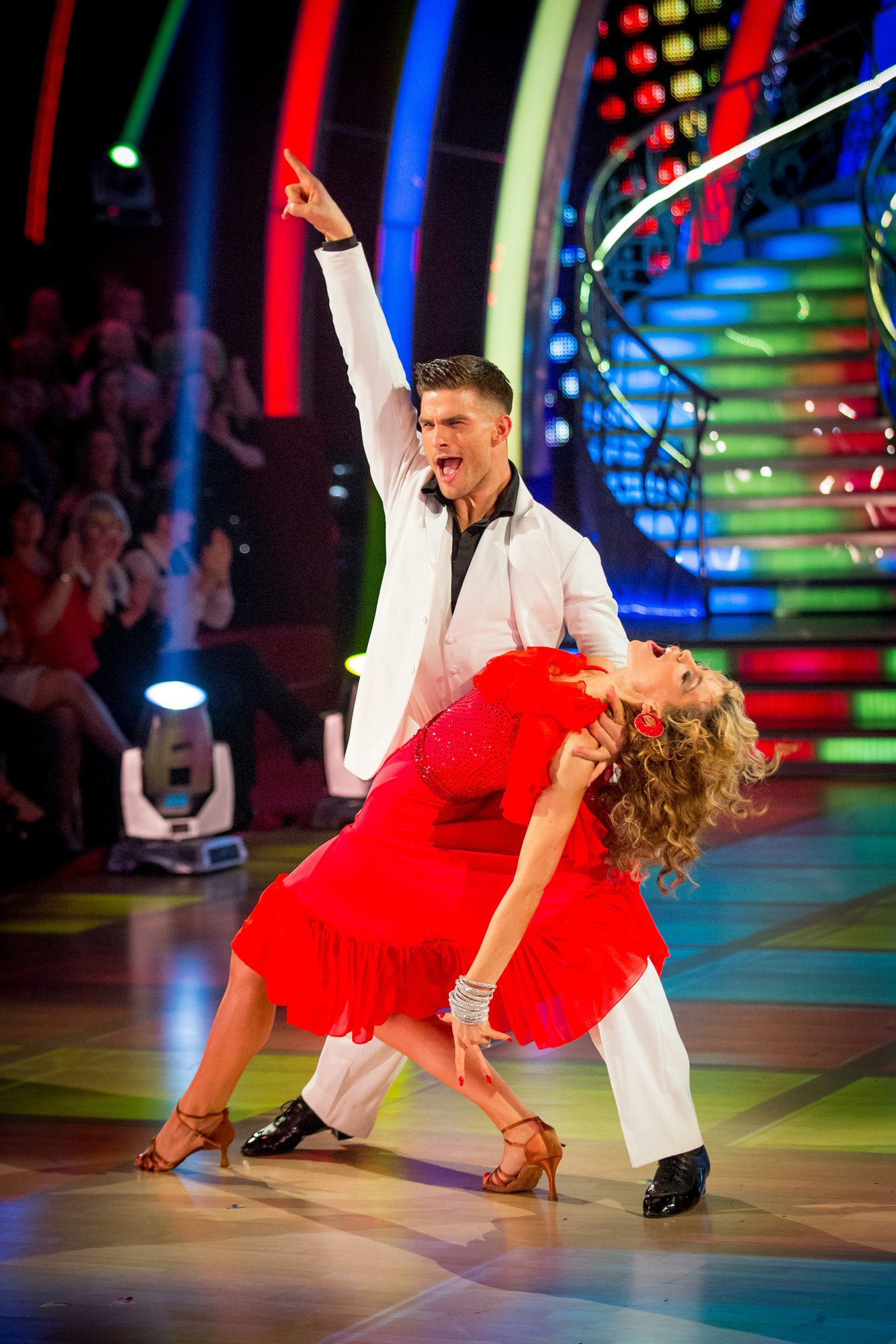 I have one other criticism of last week's show. Aljaz and Abbey's perfect score. Yes, it was a brilliant dance and she looked relaxed and confident doing it. Half the battle. But, from the little bit of salsa I've learnt, I struggled to spot that many salsa moves within their dance. I'm no expert, so I shan't rant on (especially as Aljaz comes a close-second now in my favourites list!) but my point is made.
I was sad to see Mark voted off, but I did agree his time had come. His samba was a fab-u-lous example of a dance where Gav and I sat shouting at our TV as we namedropped steps that we recognised. Botafogos, voltas, whisks and samba walks – everything was thrown in and he danced it in a way not dissimilar to how Gav and I have attempted it. That's what appealed to me about Mark – as a person learning to dance, I could relate to his journey wholeheartedly.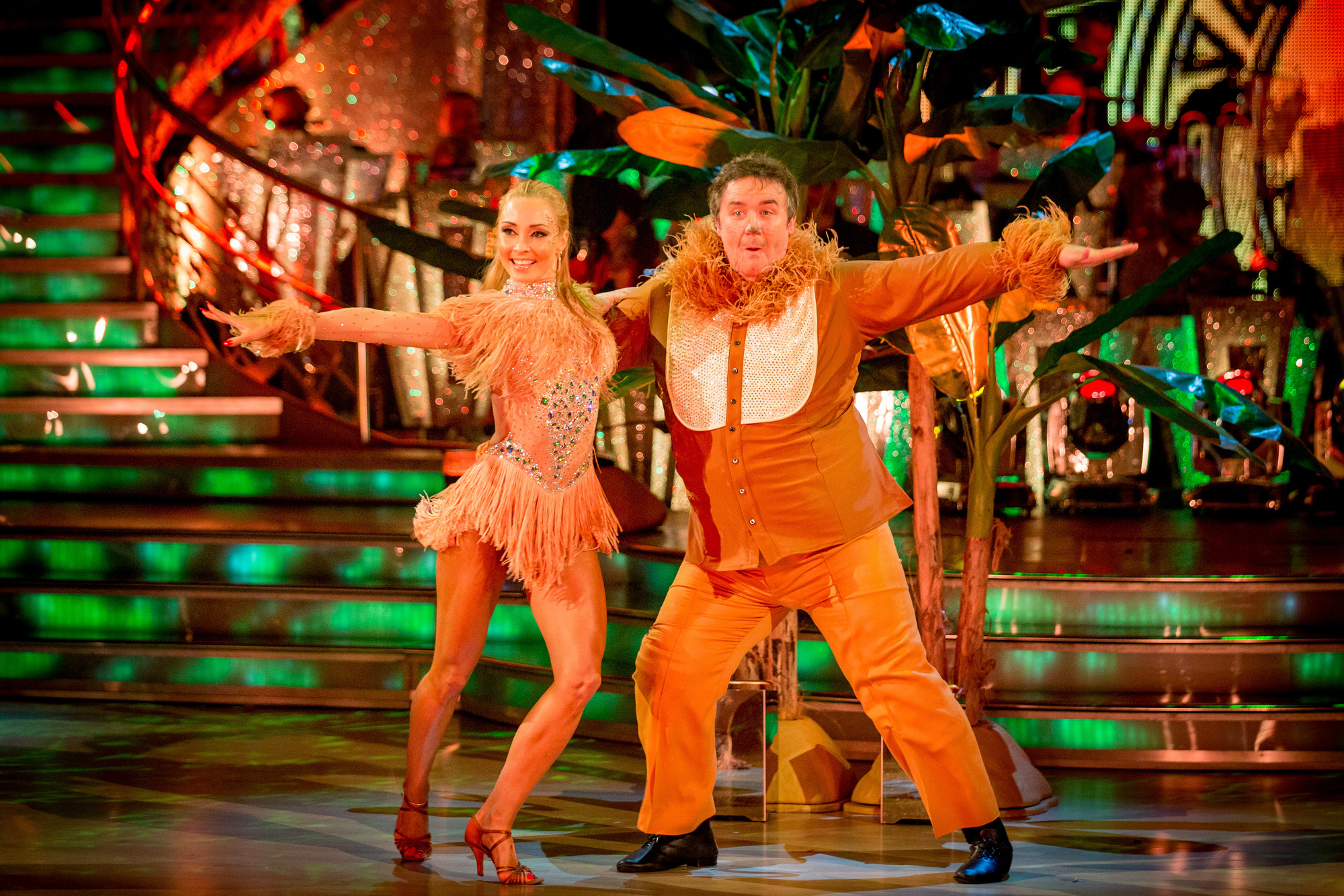 Way back in the early days, Mark said: 'Hopefully I can show people that big people can maybe move a bit.' Indeed they can, Mark, and you've proved that, as well as being a showcase for the enjoyment dancing can bring. 'It's such an adventure trying to do something you can't do,' he said. I couldn't agree with him more. Like Mark, championing the larger person, I hope I've gone a little way to showing that anyone can dance – people with CF, people with Parkinson's, people with so-called two left feet… I was heartened to see a post on Twitter this week revealing that for Sport Relief, Paralympic Olympic Stars will compete in Strictly. I, for one, can't wait.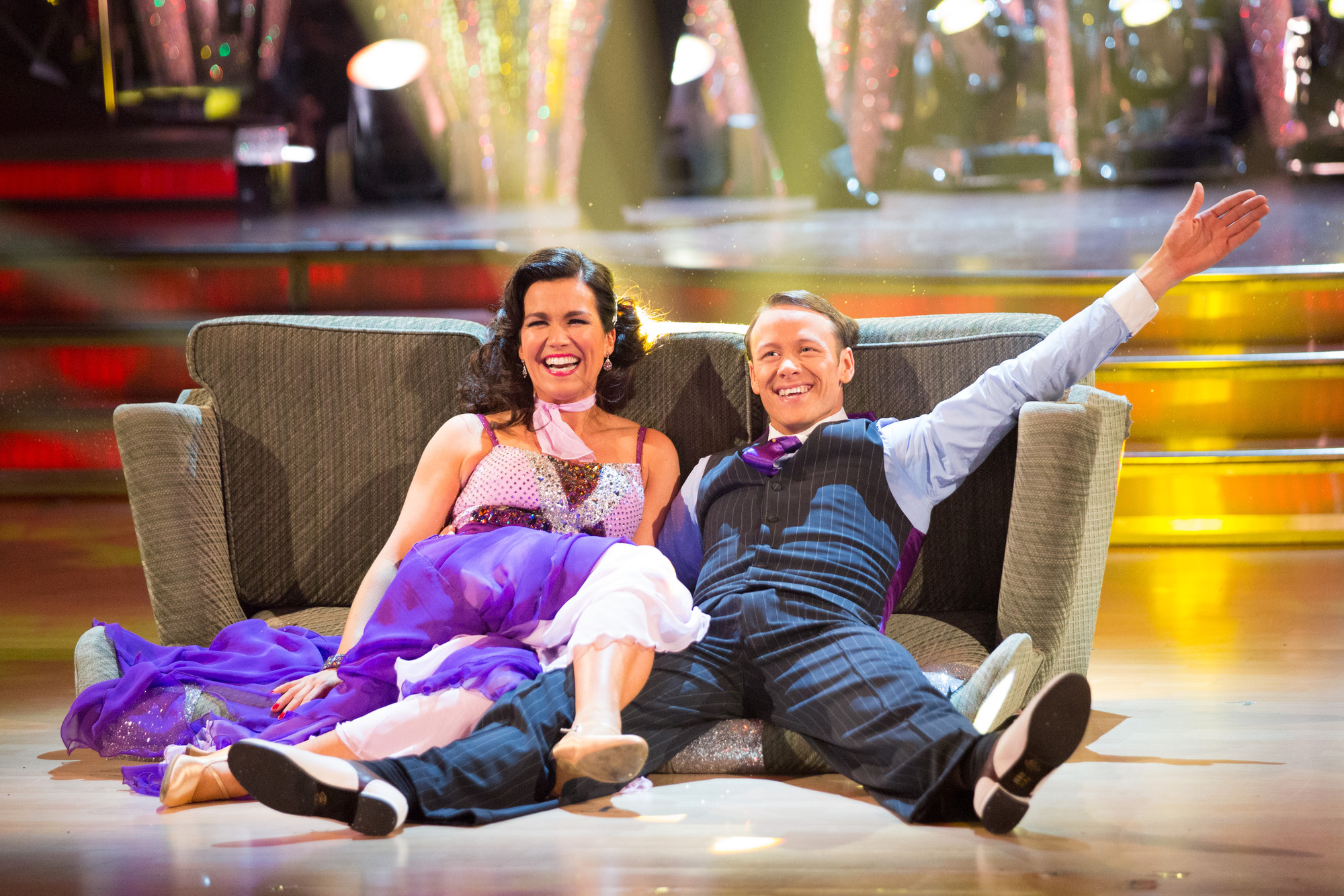 Last week's show also saw a lot of panting! After Patrick and Anya's Charleston, Tess even remarked, with surprise, that Anya was out of breath. Susanna, whose quickstep was quicker  than quick, and who was left breathless as she tried to talk to Tess after her dance, managed to squeeze out a comment that could have been a promo for my dance diaries blog: 'If you want to get fit and have a fabulous time, take up dancing. It is pure pleasure. And I think we'd all agree with that.' The celebs did agree, there and then. The pros  would agree. The judges (for once) would agree. And so do I. If I could bottle the feeling I get when I (attempt to) dance, I'd try to get it licensed on the NHS.
Like this article? Sign up to our newsletter to get more articles like this delivered straight to your inbox.