Sick of rip-off, half-arsed treatments? Spa journalist for Queen of Retreats Louisa Carter says her Sodashi treatment on a recent review trip to Vigilius Mountain Resort in Italy was one of the best she's had
I've had my fair share of massages over the years, some better than others, but very few have lodged themselves in my memory: a blissful aromatherapy massage at UK spa hotel Chewton Glen that sedated me into a near coma, a full-on naked rub down and pummeling at The Korean bathhouse in Sydney that I swear helped rid me of pneumonia better than the giant antibiotics I was taking at the time, and most recently, a sublime Sodashi Experience at Vigilius Mountain Resort, a luxurious holistic spa reached only by cable car in the South Tyrol.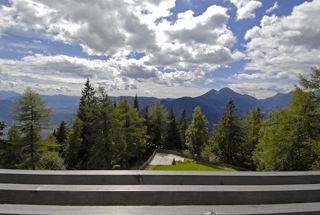 Already relaxed beforehand thanks to the remote mountainside at this posh and lovely place, I was in a good frame of mind when I pitched up for my Trehs Mountain Pine Peeling (an organic scrub that uses locally harvested pine oil) followed by a Sodashi Signature Massage and a Sodashi Scalp Treatment. The completely natural Sodashi spa products smell divine and work well; they're also not tested on animals.
I was hoping for a decent massage with firm hands; what I got was also a deep emotional release and a near-transcendental experience.
My therapist greeted me with a genuine smile and solid handshake and I instantly knew I was in good hands. The treatment room was warm and dark, candles flickered on the windowsill with near-dark mountains beyond and the music was a just-right blend of gentle spa-type instrumentals interspersed with birdsong and the occasional howling wolf – this introduced a spiritual element to the treatments which I always long for at spas but find frustratingly elusive.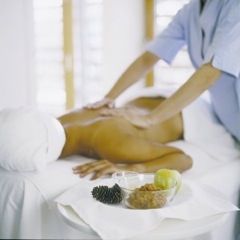 Two hours of strong hands, soothing yet deep strokes, plenty of work on acupressure points and beautifully-scented products combined to move me deeply. The focus on my overly-tense back and shoulders unleashed a deep sadness and I found old wounds opening that I have previously only managed to connect with through meditation. I let the tears flow, and afterwards felt both completely chilled and strangely uplifted. Everything was expertly done – my therapist even tied my hair into an elegant French plait so I could leave the Sodashi products in overnight. I retreated to my room, got under the duvet and cosied-up for an hour before dinner. The treatment was exactly what I hope for and seldom find at spas.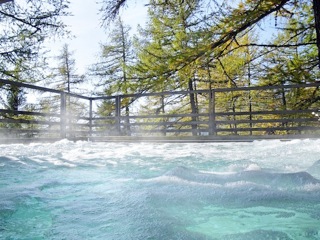 You can have Sodashi treatments all over the world of course but I feel sure the success of mine was helped by the healing vibe, awesome mountain setting and brilliant therapists at Vigilius. I will go back.
A stay at Vigilius starts from 190 euros (£160) for a superior single room. The Sodashi Signature Massage costs 109 euros. Read more or ask questions about Vigilius here.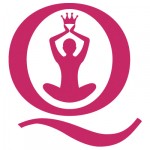 Queen of Retreats offers honest, independent reviews of spas and healthy holidays by journalists with a critical eye plus a booking service for retreats we would hand-on-heart recommend. You won't find any retreats on the site we don't have experience of and no one pays to be on it.  More at www.queenofretreats.com
Like this article? Sign up to our newsletter to get more articles like this delivered straight to your inbox.