Every woman deserves a good vibrator but with so many of the market, it can be hard to know what to go for. Healthista sex expert Samantha Evans tells us exactly what you need to know before buying one.
Once seen as a last resort for the girls left on the shelf, vibrators are now rightfully seen as a way for women (and men) to revitalise their sex lives and to help them understand their own bodies and sexual needs better, in addition to improving sexual health too. However, don't make the mistake of bagging the first Bunny you set your sights on: there are several things to consider before you get buzzing.
1. One style of vibrator doesn't suit all sexual needs
You may have heard of the Rampant Rabbit, but not all vibrators have ears and some may even have tails. Many vibrators do not even look like vibrators, such as the Lelo Lily v2 (£98.99) clitoral stimul

ator.
Classic vibrators such as the OhMiBod Dream (right, £57.99) are designed for internal G­Spot stimulation, but can also be used externally for clitoral play. This is a great way to mix things up during a solo session and is a great way of exploring your body.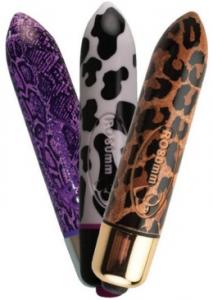 However, not all vibrators are designed for internal stimulation. Products such as the RO­80mm (left, £12.99) are solely designed for clitoral stimulation and are commonly referred to as Bullet vibrators. These toys are discreet and are often small enough to be incorporated into sex play as they can slip easily between you and your partner.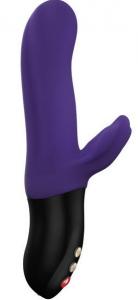 Rabbit vibrators combine clitoral and G­Spot stimulation for blended orgasms. Most Rabbits have dual motors that are separately controlled, meaning that you can have internal and external stimulation simultaneously or independently. Some even offer the thrusting motion of sexual intercourse such as the Fun Factory Bi Stronic Fusion (BUY HERE) (right, £117.95) or the Lelo Ina Wave (BUY HERE) (£108.45) which makes a "come hither" gesture with its shaft, designed to tease your G­spot to orgasm.
2. Silicone is best

When it comes to vibrators, many women do not even realise that some products can affect their sexual health. It is best to avoid products made from materials such as latex, jelly or rubberproducts as these absorb bacteria, making them difficult to clean. They can also cause allergic reactions and, in some cases, yeast infections.
Choosing a vibrator made from or coated in silicone benefits your sexual health and pleasure by offering a product that is skin­ safe, non porous and easy to clean with either soap and water or with a cleaning spray (left, £11.99)  or fleece (£9.99).
3. Bigger doesn't always mean better

Some women assume that a big vibrator is going to be suitable for them. However, silicone vibrators feel different to skin, and even flexible products are more rigid than a penis. In addition, if a product is ridged, such as the Fun Factory Tiger G5 (BUY HERE) (right, £61.95), it may feel even larger due to the textured sensations.

You may be surprised to find that a slimmer product is more suitable for you, as many smaller products won't necessarily scrimp on length or power. The Fun Factory Joupie (left, £19.99) is a very slim G­Spot vibrator that works effectively as it harnesses Fun Factory's strong vibrations and is easily insertable.
4. Are the setting right for you?
Vibrators always come with an instruction leaflet so read it thoroughly first to familiarise yourself with the control mechanism. Get to know the product prior to use: is it rechargeable or battery operated? How does it turn on and off? Does it have pulse patterns? Some vibrators have a locking mechanism too, so a product that appears to be faulty may actually just need to be unlocked. This is a handy feature which prevents your vibrator from losing its charge when not in use and won't lead to embarrassing situations at airport security when your bag is buzzing away.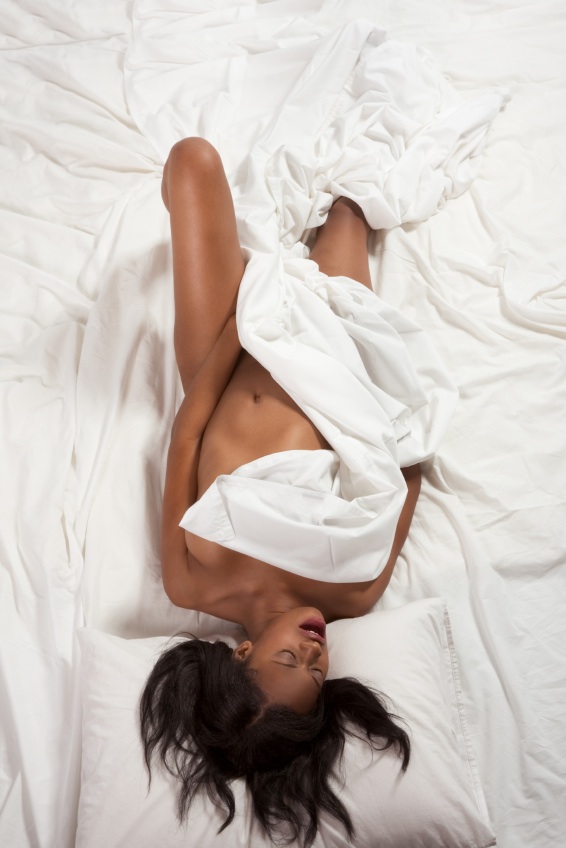 When using your vibrator, prepare yourself first: settle in a comfortable position, ideally in front of a mirror, and use a good lubricant such as Yes Organic Lubricant for easier insertion. Don't force your vibrator inside you­ if you're having trouble inserting your vibe even with lubricant, use it externally first. This will help you to relax, making insertion easier later on. Once you've got buzzing, don't be afraid to experiment with the vibration speeds or pulse patterns; you may initially think that a constant vibration is best for you, but then you may find that you're a Pulse Princess.
5. Take your time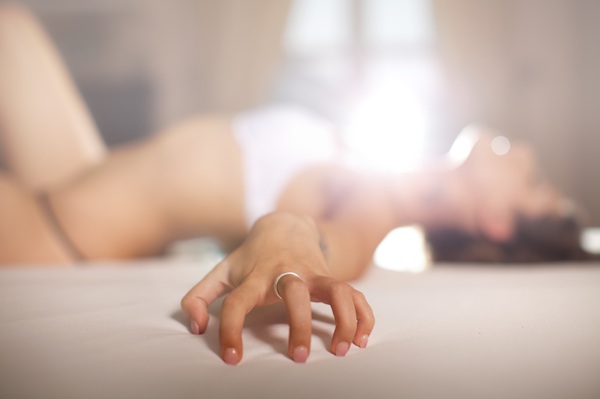 You may think that because you're using a product that's designed to heighten your sexual pleasure and make you orgasm you will climax instantly, or at least very quickly. However, some women take longer than others to reach orgasm so don't feel pressured to have one. Fretting over not achieving an orgasm can actually prevent you from having one at alI due to stress. If you take the focus away from climaxing and onto the pleasurable sensations, you are more likely to achieve an orgasm. It might just take a bit of exploration.
6. Couples Play is fun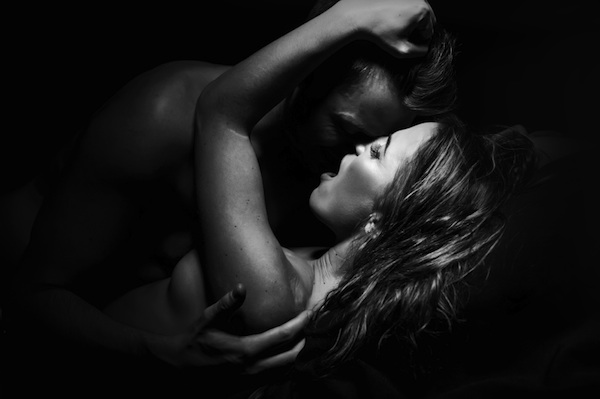 Some people assume that women "resort" to using a vibrator as a replacement for a real penis, however this is not the case. By including your partner when exploring your body with a vibrator, you will increase the intimacy in your relationship and it will help you to bond. Furthermore, your partner will learn where to touch you and with how much pressure, leading to better sex in the long term. Some medical conditions can cause desensitisation, meaning that extra stimulation from touch alone is not enough so using a vibrator is the ideal way to increase sexual stimulation.
7. You can keep it in your knicker drawer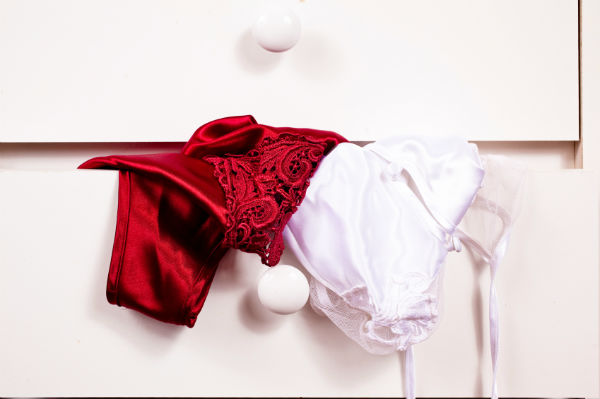 Many women keep their sex toys in the bedside drawer next to their bed or in their knicker drawer. Most products come with their own storage bag so keep it in its storage pouch to be hygienic and avoid gathering fluff from your knicker drawer. Most sex toys come in really nice packaging too, so if you have the room just keep them in the box for extra safety. It's really important to keep your vibrator clean, washing it before and after use. Silicone sex toys tend to attract fluff or dust, but a great way of preventing this is drying them with a hair dryer after washing instead of using a towel.
More from Sam Evans:
11 ways to spice up your sex life
'Help! I've never had an orgasm'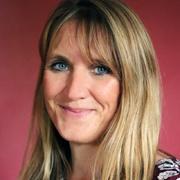 Samantha Evans is co-founder and a features writer of Jo Divine, an online sex toy company. Having an extensive knowledge about sex toys, Samantha is a sexpert and enjoys creating informative articles about sexual health and pleasure. Sam is a former nurse and also writes regular features for several leading websites including So Feminine, The Independent online,Female First and Net Doctor. Samantha is always looking at ways in which both genders can increase their sexual pleasure as well as benefiting their sexual health and well being. Whatever your age, sex, medical condition or disability, she believes that it is always possible to find ways in which to continue enjoying sex, it just requires being more imaginative and adventurous. Follow Samantha on twitter@SamTalksSex