Feel like your sex life has become a bit dull? Healthista Sex expert Samantha Evans has some specific tips to help spice up your sex life in a long-term relationship – or any for that matter!
Sometimes our sex lives lose their spark but there are many different ways in which you can spice up your sex play, both in the bedroom and outside it, which don't involve taking a bath together or lighting scented candles. These ideas are much more fun and naughty too.
1. Role Play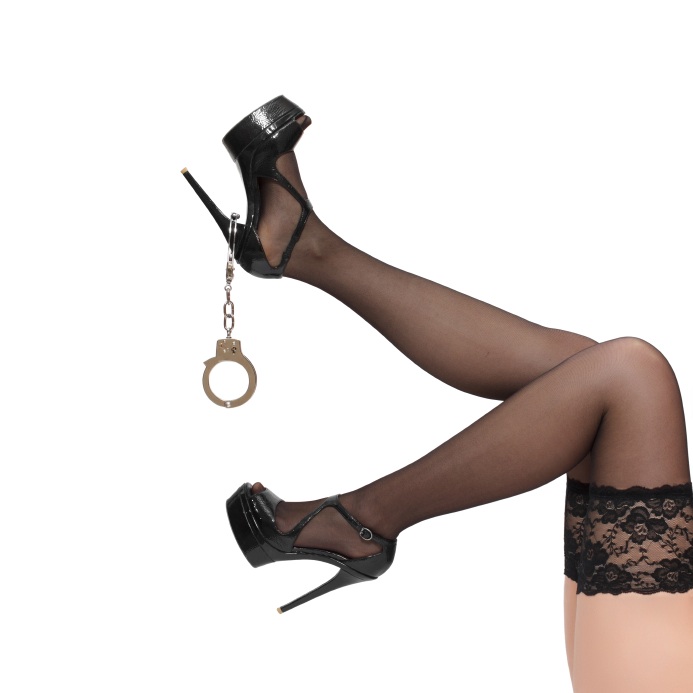 Bringing your imagination into the bedroom can boost the sexy factor in your daily life. A survey by UKMedix.com found that the majority of Brits use role play to spice up their sex life, and the most common form of role play was dressing up in uniform. Other role play included acting out everyday scenarios that they found to be erotic. Role play enables you to connect sexual fantasies with reality. If you really get turned on by a casual encounter with a fireman or sailor, get your partner to don a uniform or indulge his sexy secretary fantasy by meeting him at the door dressed in a sexy tight skirt, blouse, stockings and heels. Dressing up isn't just for children, it's fun for adults too.
Role play enables you to connect sexual fantasies with reality.
2. Fantasies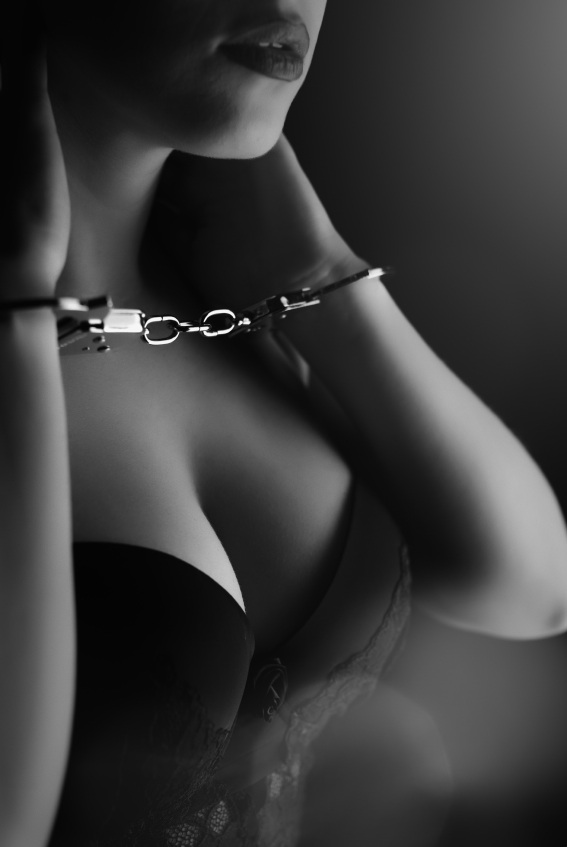 Tell each other what makes you tick and what turns you on. You may be pleasantly surprised at what your partner fantasizes about and many couples find that they have similar fantasies. Many people indulge in their fantasies during sex so if you feel comfortable, tell your partner what you are thinking about or what you would like them to do during sex. You both need to be comfortable within your relationship to do this as your partner may not enjoy hearing you talking about his best friend and vice versa. Some fantasies are possible to experience in real life, such as sex in the back of a cab, in a lift or in front of other people.
3. Sex clubs and swinging
Many people fantasise about having sex whilst being watched by other people and there are several sex clubs across the UK. There are more people than you think enjoying sexual pleasure and excitement in this way. Some people just like watching other couples having sex, while some like to be watched and others want to join in. The majority of sex clubs have restrictions on who can or can't be members and implement strict guidelines on behaviour at the club, including being invited to participate, asking permission to touch another person and solo men by invitation with a couple.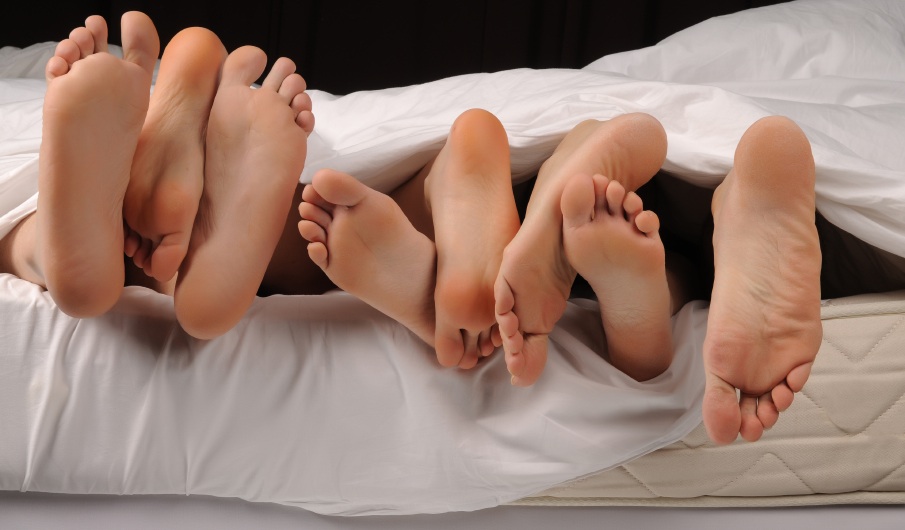 Many couples go to couples evenings to meet other people like them who enjoy sex and to talk about sex. Some don't participate but just watch. Some clubs are female-led and men have to be in a couple to go along or are female -only. Enjoying sex play in this way is a safe way in which to indulge your fantasy but both of you need to feel comfortable with what is going on and not feel pressurised into doing something you don't want to.
4. Write about sex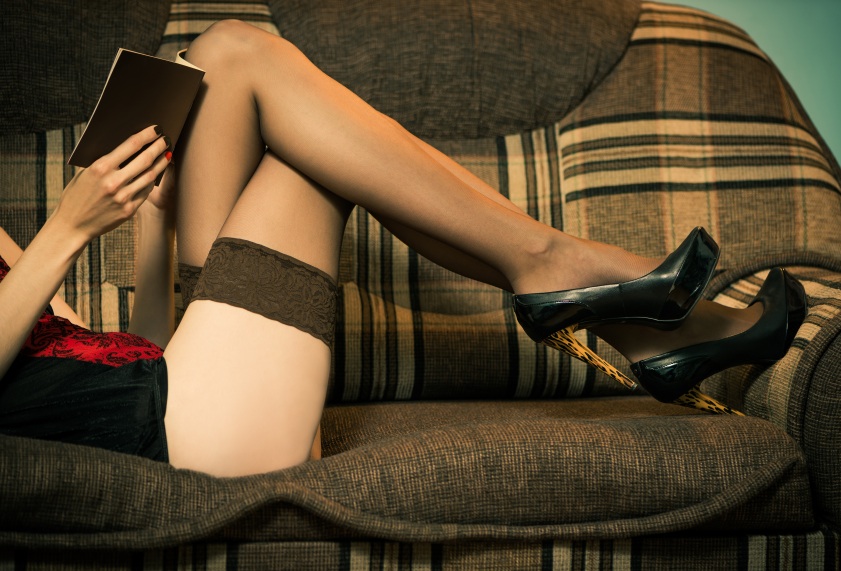 Reading erotic fiction has gripped the UK in recent years, but have you ever considered writing your own erotic story? Writing down your sexual desires and fantasies can sometimes be easier than talking about them and makes for very naughty reading. You never know, it could be a whole new career. Since writing about sex I have discovered a whole new sexy me. I personally I feel so much sexier since beginning to write about sex as often my thoughts can be quite naughty. I definitely have a much bigger smile on my face these days.
5. Sex toys
Not just for women, sex toys can offer a new dimension to your sex life. Learning about new ways in which to experience better sexual pleasure and new sexual sensations by experimenting with different sex toys can boost your sex life. Many people consider using sex toys as sad or only if you have a problem but this couldn't be further from the truth- sales of sex toys have increased since Fifty Shades Of Grey as it becomes more common to experiment with your sex play. From incorporating a bullet sex toy during sexual intercourse to putting on your own sex show for your partner using a vibrator can be liberating and show them exactly what feels pleasurable for you.
Male sex toys are fun too, offering a wide range of sexual sensation that a man's hand or your mouth
can't achieve. From penis sleeves or vibrators to anal toys, the range for men is ever increasing as they start to realise the pleasurable and health giving benefits of male sex toys.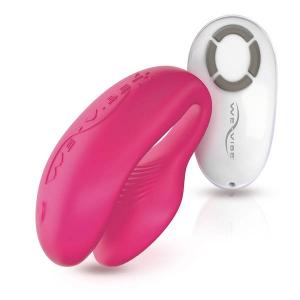 Couples' toys are fantastic and some are even remote control, such as the We- Vibe 4 Plus (right) allowing you to take your sexual pleasure beyond the bedroom- we all know men love a remote control.
6. Go commando
Wearing beautiful lingerie can make you feel very sexy but going commando is even more liberating. It can get a bit chilly so choose when you are going to bare all carefully to avoid frostbite! If dining out, drop hints to your partner about your underwear, or lack of it. You could even give them a quick flash under the table but be careful you don't get caught. Invite them to explore your bare derriere to get them in the mood- you probably won't stay around for dessert. When you get home, you'll have less clothes to remove if you get that far- having sex when clothed can be quite exhilarating.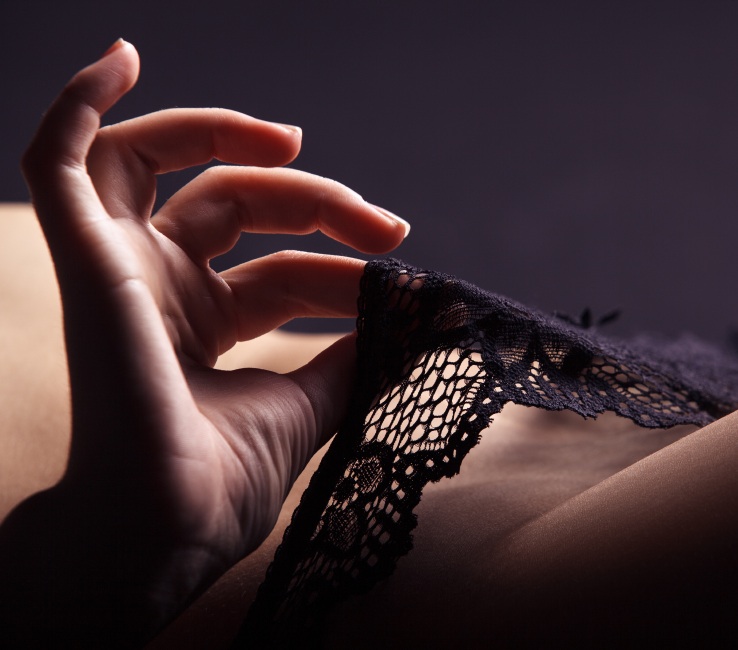 Wearing beautiful lingerie can make you feel very sexy but going commando is even more liberating.
7. Sex alfresco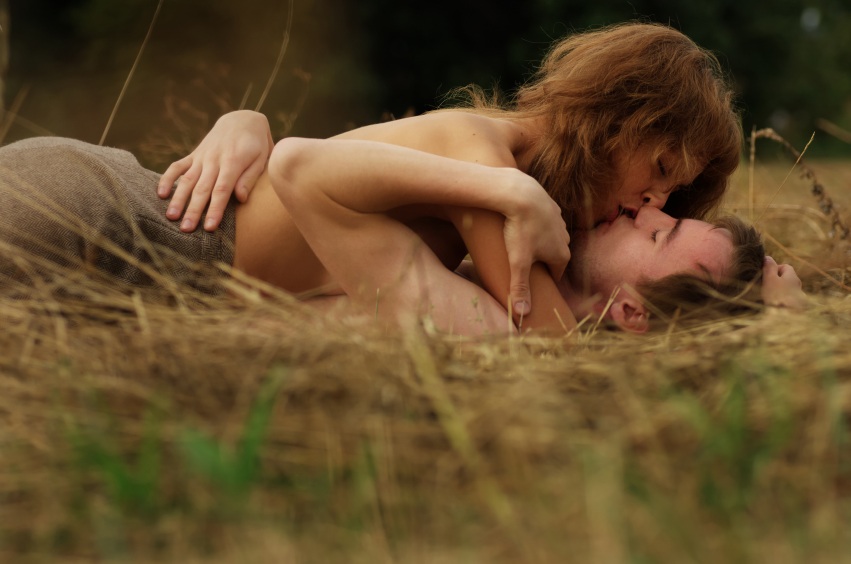 Many people like the idea that they may be caught having sex which adds to the sexual thrill of going outdoors. Choose your location with care- not a field covered with straw or with a resident bull! The beach isn't great either as sand has a habit of getting into all those nooks and crannies. Take a blanket and find a cosy hideaway to indulge in some sex play, you don't even have to go the whole hog, foreplay is so much fun and will get you in the mood when you get home. Being nearly caught can feel so naughty and can heighten your sexual pleasure- just beware of CCTV, though I'm sure there are many security firms enjoying an eyeful on camera.
8. Food foreplay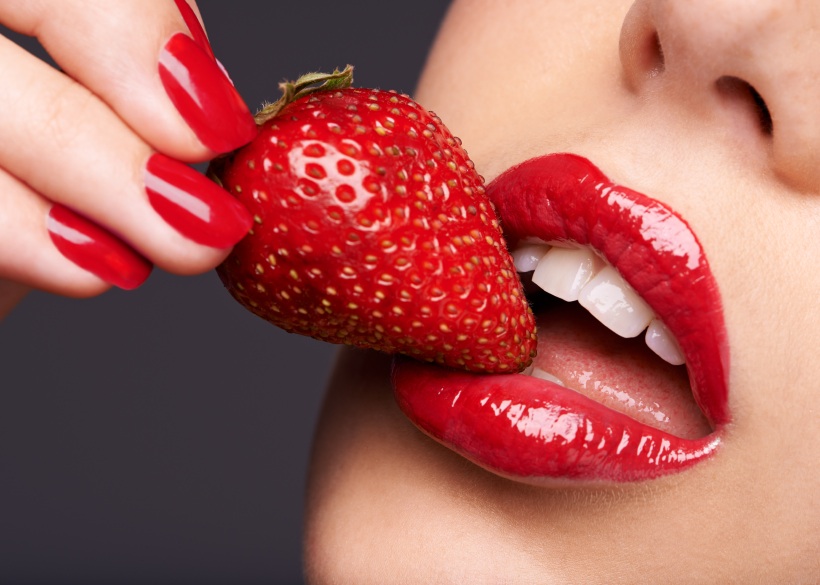 There can't be a sweeter treat than indulging the senses in all manner of speaking. Whether it's feeding your partner succulent strawberries or having drizzled honey licked off your skin, food can be a highly erotic part of foreplay. Food should, however, only really be used externally for hygiene purposes and to make sure your delicate skin remains safe. There are products such as edible body paint that are highly erotic, so why not make your own with some melted chocolate or whipped cream? Don't worry about making a mess, it's all part of the fun.
9. Sexy snaps
Sometimes waiting for something can make you want it even more, so why not tempt your partner with some sexy selfies while they are at work? Whether you decide to wear some gorgeous lingerie or go au naturale, find that perfect pose to entice your partner. Knowing that your inner devil is awaiting them will spark a little magic into their afternoon and they will be eager to get home.
10. Sexy suggestions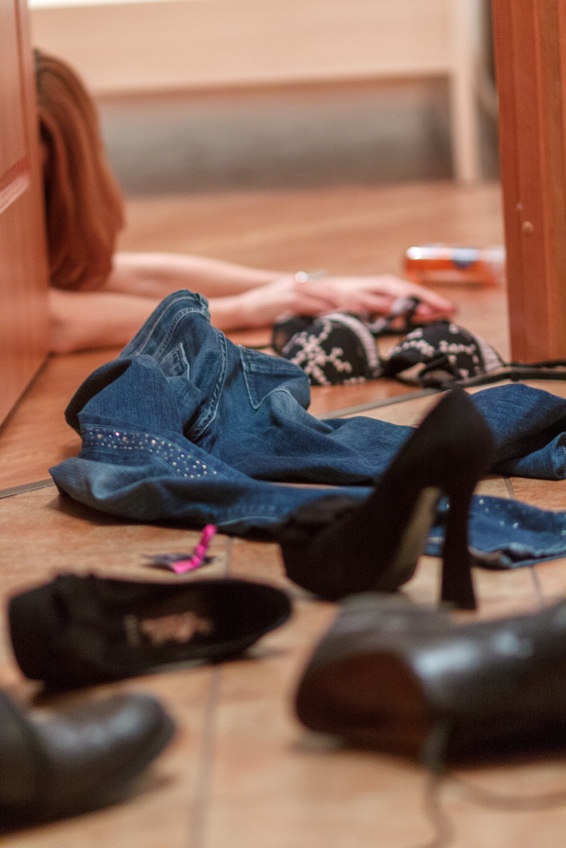 If you have trouble voicing your likes and dislikes when it comes to sex, try to make things fun. Both of you can write your likes, fantasies or suggest positions you'd like to try on notes of paper that are then put in a bowl. Make sure they are colour coded so you don't pick your own notes back out. Dip into the bowl whenever you're feeling adventurous and try out these helpful hints. You may even find that the both of you like or have wanted to experiment with similar positions but just haven't had the courage to ask.
11. Sensual play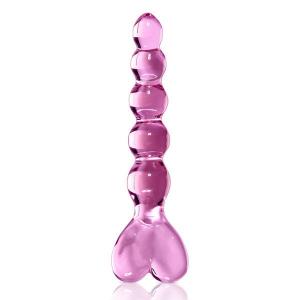 Your partner's touch can be enough to awaken your sexual desires, and those sensual caresses can be enhanced by different temperatures. Ice cubes or a chilled glass dildo (left), such as an Icicle can feel electric against the skin during foreplay, or alternatively turn up the heat. Massage candles add a touch of indulgence, while candles specifically designed for sex play, known as waxing candles, can increase your arousal. Waxing candles are poured onto the skin and the wax is then peeled off, revealing the more sensitive flesh. Dragging a special Wartenburg Pinwheel across the sensitive area is highly erotic for many and the process can be incredibly intimate as it focuses on the senses.
Alternatively, blindfolds are a safe, non-threatening way to expand your erotic horizons and heighten your senses. Not knowing what is coming next increases sexual arousal so whisper what you are going to do but not when, making your partner ache with anticipation of what you might or might not do.
So have fun trying something new and discover a completely different sexual experience to spice up your sex play.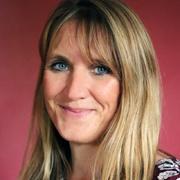 Samantha Evans is co-founder and a features writer of Jo Divine, an online sex toy company. Having an extensive knowledge about sex toys, Samantha is a sexpert and enjoys creating informative articles about sexual health and pleasure. Sam is a former nurse and also writes regular features for several leading websites including So Feminine, The Independent online, Female First and Net Doctor. Samantha is always looking at ways in which both genders can increase their sexual pleasure as well as benefiting their sexual health and well being. Whatever your age, sex, medical condition or disability, she believes that it is always possible to find ways in which to continue enjoying sex, it just requires being more imaginative and adventurous. Follow Samantha on twitter @SamTalksSex