Now that we're all spending the foreseeable future at home, feng shui pioneer Jane Alexander has tips on how to make your home a haven and refuge in this increasingly stressful world
With the country (and most of the world) finding themselves stuck indoors due to the escalating coronavirus crisis, many of us are having to adjust to working from home, working out at home and being limited with how many times we can leave the house.
All this self-isolation is enough to drive anyone crazy, especially if your home isn't a feel-good space.
But self-isolation may just be the best thing ever if you can make your home (or new work space) a refuge and sanctuary.
Think candles, colours, lights and clear spaces – for some, those words alone are enough to make them feel calm and stress free.
If you are craving sanctuary in the house you'll be spending significant time in, feng shui pioneer Jane Alexander has some tips on how you can make your home a sanctuary….
How to Make your Home a Sanctuary – Jane Alexander
20 years ago, I wrote Spirit of the Home – How to Make your Home a Sanctuary (HarperCollins).  It has now been updated and re-released to celebrate its anniversary as I believe its message is now even more necessary than when it was first published.
Our levels of stress are rising exponentially – last year 1.4 million people were referred to NHS mental health therapy in the UK, and that's just the tip of the iceberg.
A home is simply a refuge; a place that hugs us when we walk through the door
Now, more than ever, we need our homes to be places of nourishment; safe places in what feels like an increasingly unsafe world. Our ancestors honoured the home as a sacred space which provided protection and peace.
We too can reawaken this sense of spirit on our home, turning it into a sanctuary which can heal the body, calm the mind and soothe the soul.
A real home is not packed to the gills with designer furniture.  It doesn't demand the latest kitchen gadgets or 'this season's colours.'  It's simply a refuge, a sanctuary, a place that hugs us when we walk through the door.
In Spirit of the Home, I suggest new ways of looking at your home.  Some may sound whimsical – such as talking to your home and playing with the ideas of household spirits and gods.
Some are eminently sensible – such as learning how to make your home safe from toxicity.  I also demystify the ancient Chinese art and science of feng shui which, though a mix of esoterica and everyday psychology, can attract peace, harmony, health, wealth and even love into your life.
But, for now, let's just look at seven simple ways to bring that blissful sense of sanctuary to your home space…
Sanctuary secret #1: Discover your own 'ideal home'
So many of us follow the crowd, thinking our homes have to fit in with fashion, or what other people think, or what our egos tell us we ought to want.
Take a good hard look at your own space – how does it make you feel? How would you like to feel?  In Spirit of the Home, I take you through a series of exercises and visualisations to summon up your soul home but you can make a good start by creating a senses board.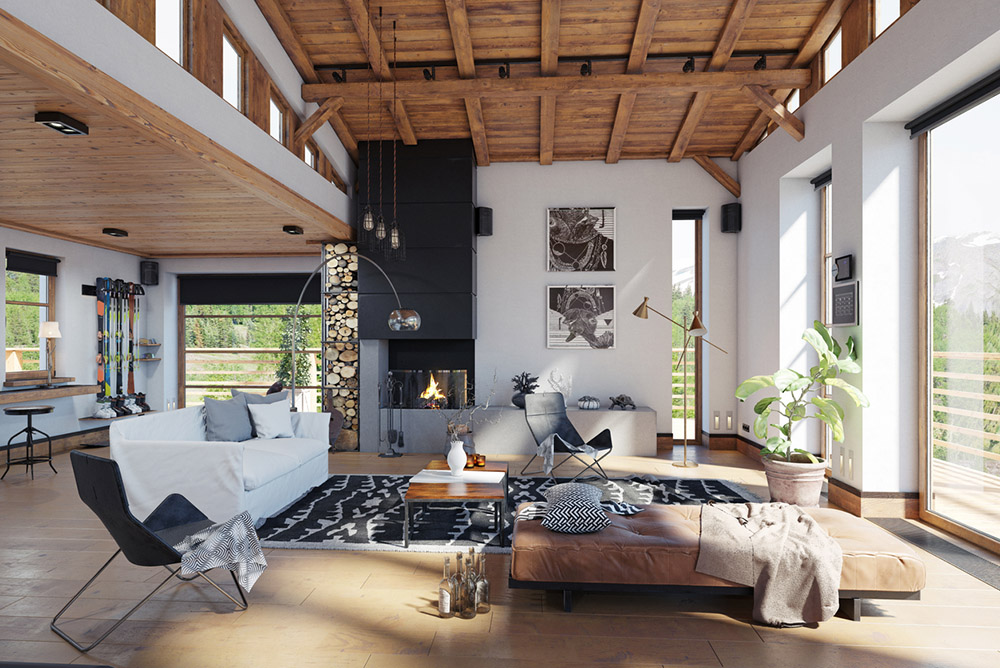 Scroll through  pictures (either physically in magazines or via Pinterest or other online sources). Pick out the ones that really speak to your gut, your heart – the ones that give your heart that little flutter, like falling in love.
Capture a feeling Look for images that evoke a particular feel, rather than a look. So they could involve your ideal activities (cooking, art, crafting, socialising, reading alone, curled up in a nook) or even be abstract images that summon up feelings such as warmth, comfort, excitement, serenity.  Make a board with all these pictures of home and spend time with it each day.  You may well find that, after a few days, some images just don't chime any more.  That's good – replace them with ones that make your soul sing.  This is an exploration – often when people do this exercise they discover that what they think they want, and what they really want are two quite different things.
Don't just think about how your home looks Take an inventory of your home right now.  How does it smell?  What sounds echo through it?  How does it feel if you walk through it in your bare feet?  What do you touch?  Now ponder how your senses might be delighted?  How might you change the actual 'sense' of home?
Sanctuary secret #2: Clear your space
I've been shouting to the hilltops about our need to declutter for decades. I'm certainly not saying you need a totally minimalist home (unless, of course, that's your thing) but it's very hard to feel relaxed and comfortable in a home which is stuffed to the gills with mess.
On a physical level clutter attracts dust which can give you allergies, but on a psychological level clutter irritates the mind – it reminds us of all the things we need to do, to fix, to finish, to start. Piles of stuff cause our energy to drop as subconsciously our minds worry about clearing them.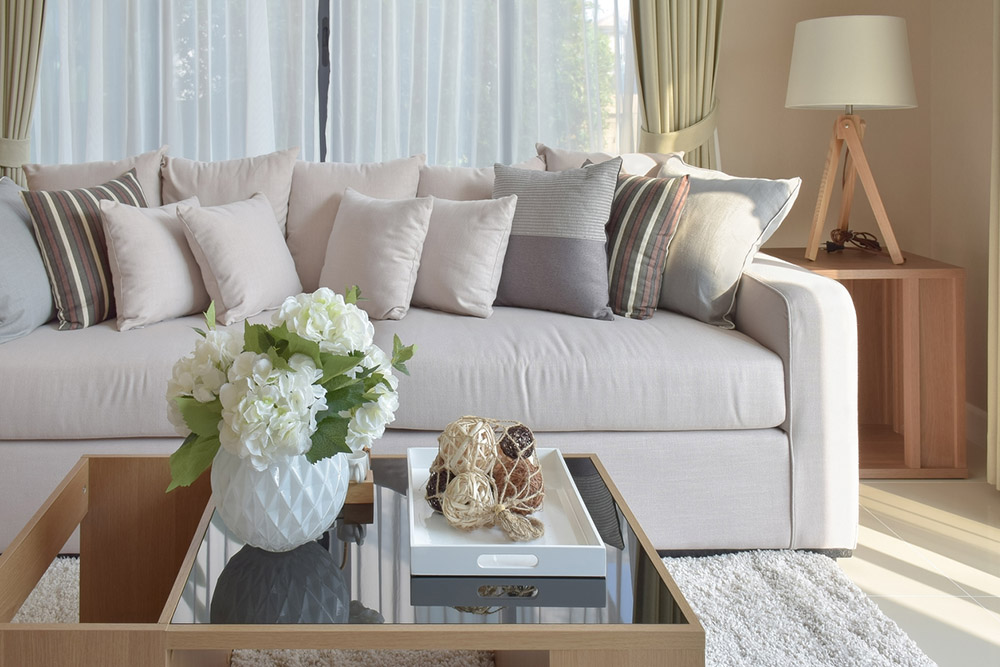 Truly, there is no 'right' way to declutter Do whatever feels right for you.  I tend to plunge in and purge (usually to the accompaniment of loud rousing music).  Others prefer to adopt a softly softly approach, tackling one drawer at a time.
Avoid the traps. Expensive mistakes can usually be sold, or give them to someone who would love them but couldn't usually afford them, giving yourself a warm glow and gaining major karma points in the process. Family heirlooms you loathe?  Ask if anyone else in the family wants them and, if not, dump the collective guilt and sell them. Life really is too short to live with hideous vases or granny's mahogany dresser.
Sanctuary secret #3: Find your happy colours
Colour is the ultimate mood shifter so never underestimate the power of it in your home. Colour has been used for millennia to shift our emotions and even to heal illness: modern research is starting to bear out this ancient wisdom.
Think about the colours that draw you in.  Often it can help to think about the places you love around the world. Are you drawn to cool calm Scandi tones, the warm earth-based pigments of the Mediterranean, or the colour pops of the Caribbean?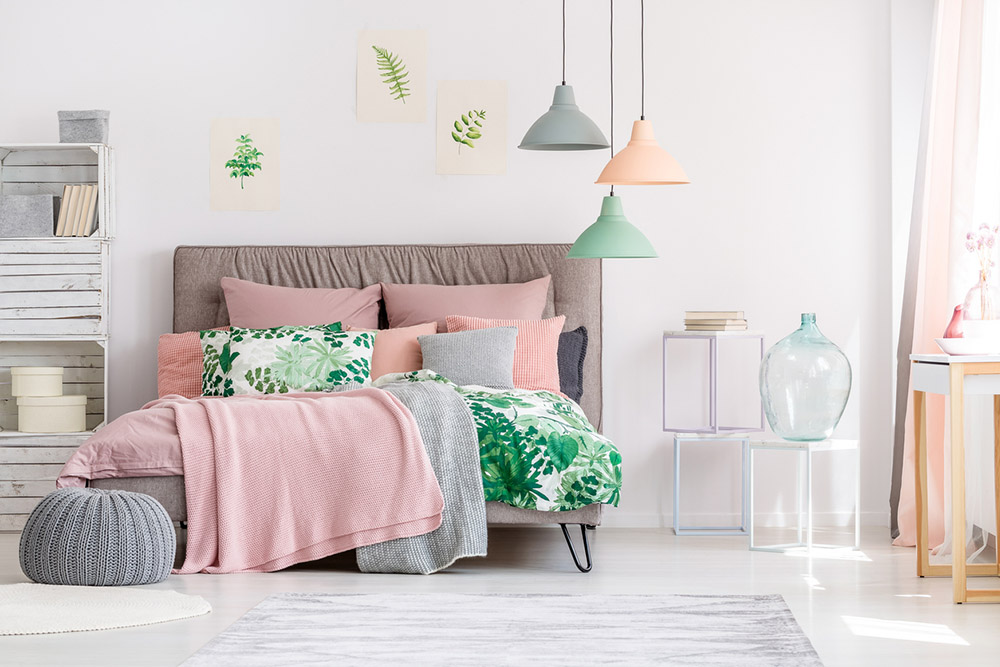 Play with colour Don't be scared to be a bit bold – if it doesn't work out you can always paint it over.  In Spirit of the Home, I go right through the colour spectrum and also offer plenty of off-the-wall ideas but let's look at three major players…
Yellow is pure sunlight and, just like the sun, it can help banish depression and raise energy levels. Use it in home studies (it stimulates the left side of the brain so helps with logic, judgment and reasoning) and to bring a smile to kitchens.
Green is the great balancer; the colour of nature – our eyes don't need to adjust to it so it can help foster contentment and calm. Use it in living rooms to ease stress and overload.  It's a deeply reassuring colour.
Blue is the supreme soother, the colour of the sky and sea. In therapy it's used to calm the central nervous system and, like green, is a great stress reliever.  Think about shades of blue and its cousins, soft indigo and gentle tones of violet for bedrooms and meditation spaces.
Sanctuary secret #4: Soothe with natural scents
Never underestimate scent – it can evoke profound shifts in mood.  Our olfactory receptors are directly connected to the limbic system, the most ancient part of our brains, so we react to scents at a deeply primal level.
The ancient Greeks believed that beautiful scents were a means of contacting the gods and the right perfume can certainly make your home feel tantamount to a temple.
Don't be tempted to go the synthetic route.  Natural fragrances – flowers, herbs, aromatherapy oils – are your direct route to olfactory nirvana.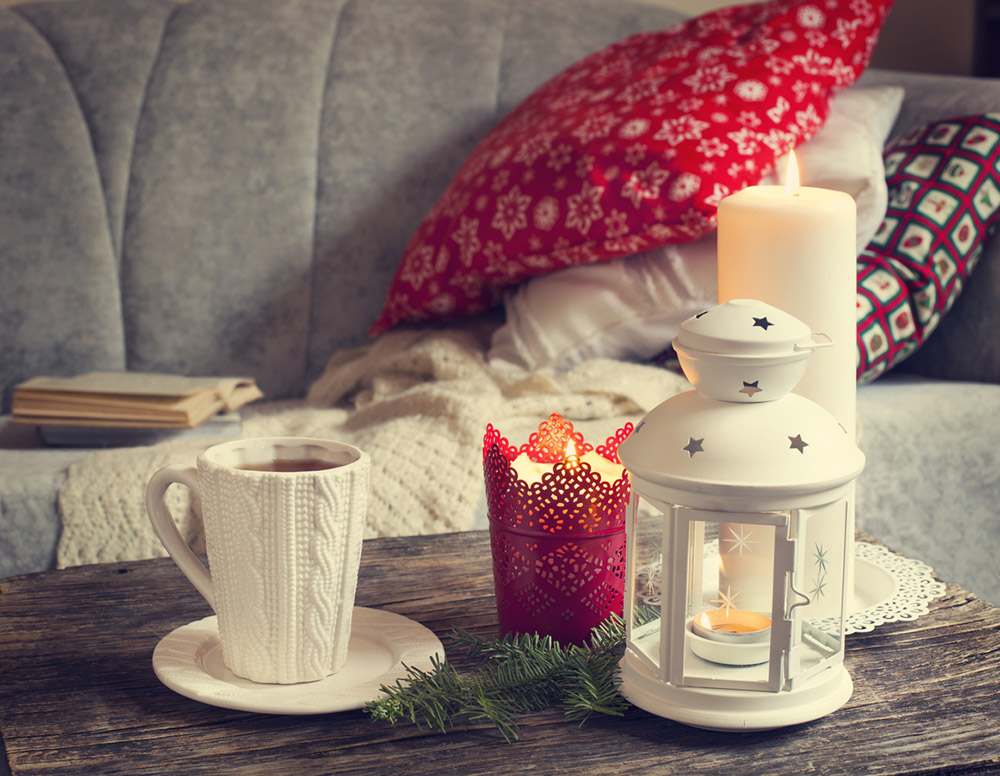 Naturally scented candles not only provide delicious scent but also bring the fire element into your home. I'm besotted with ila's Inner Peace candle (£40; ila-spa.com).  Diffusers can also pack a punch.  Current favourites include Neal's Yard Organic Calming Aromatherapy Reed Diffuser (£23.50; nealsyardremedies.com) and ilapothecary's Good Vibe Reeds (£45; ilapothecary.com) – absolutely everyone who walks into my home wants to know what scent I'm using.
Make up your own essential oil blends to use in diffusers and misters. To make a mister, fill a house plant mister (John Lewis do pretty ones in jewel coloured glass) with purified water and add around 15-20 drops of oil to every 125ml of water.  Shake the mister before use to disperse the oil.  Super-serene oils include Roman chamomile, frankincense, sandalwood, vetiver, juniper and linden blossom.
Sanctuary secret #5: Bring in the natural world
Millennials have brought 1970s houseplants back into fashion as they turn to plants and greenery as a form of achieving 'wellness' or sanctuary.
The Royal Horticultural Society has said that as the renting generation often cannot afford gardens, they are turning to easy-to-rear house plants in order to fill their homes with calming, feel-good greenery.
In fact, house plants are a firm Instagram trend, contributing to over 2.2 million posts of greenery to the hashtag #plantsofinstagram.
As far as possible, make your home as natural as possible.
In Spirit of the Home, I give guidelines on ridding your home of unpleasant chemicals and synthetics but you can work on this the other way around – by concentrating on keeping everything as close to nature as possible.
Bringing nature into your home blurs the distinctions between us and the rest of creation.  It puts us in touch, in the tiniest of ways, with Mother Earth and Father Sky, with the old sacred pull of the planet.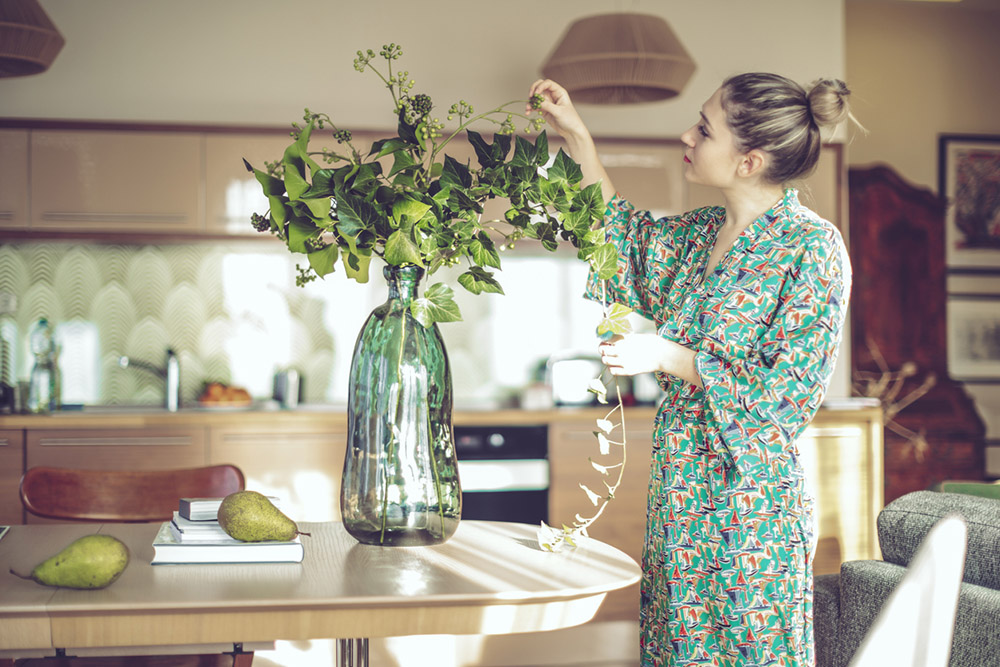 Use all the elements in your home. Wood is an obvious choice and it's no wonder so many of us choose to uncover the boards of our homes – we're subconsciously seeking to ground ourselves, to evoke the spirit of the forests. Equally we expose brickwork and flagstones, yearning for the solidity and strength of the earth element.  If you can't decorate with these materials, you can still bring their energy into your home.  Beautiful pebbles and stones make lovely paperweights and door stops.  Choose earthenware and wooden bowls, hand-turned vessels.  Or plunge headlong into the delights of crystals – the earth's magic toy-chest.
Make friends with greens Plants have never been so popular and you can easily find plant-friends to share your home. Choose carefully though – discover their likes and dislikes and make sure you can give them a home they love.  I have discovered, to my intense sadness, that I just can't make maidenhair ferns happy so I stick to deeply forgiving aloe vera, sanseviera,  peace lilies and dramatic banana plants.
Window boxes can be magical – choose culinary herbs for your kitchen windowsill. Next spring, plant up a bedroom window box with night-scented stocks, tobacco plants and lavender for sweet summer nights.
Fire it up In ancient times, every home had a hearth – the sacred heart of the home. Fire brings a lively energy to the home so, if you don't have a working hearth, use candles (safely).
Sanctuary secret #6: Make little altars everywhere
Do you have a space in your home that is entirely yours?  If you share your home it's likely you might not even have a corner, let alone a room of one's own.
Why are retreats so incredibly popular these days?  Maybe it's because they offer a chance for sanctuary – time and space to be totally ourselves.
We can take that feeling home by creating small sacred spaces in our own homes.  If you don't have the luxury of a meditation room, or even a study or nook in the living room, you can still provide a place of stillness with a home altar.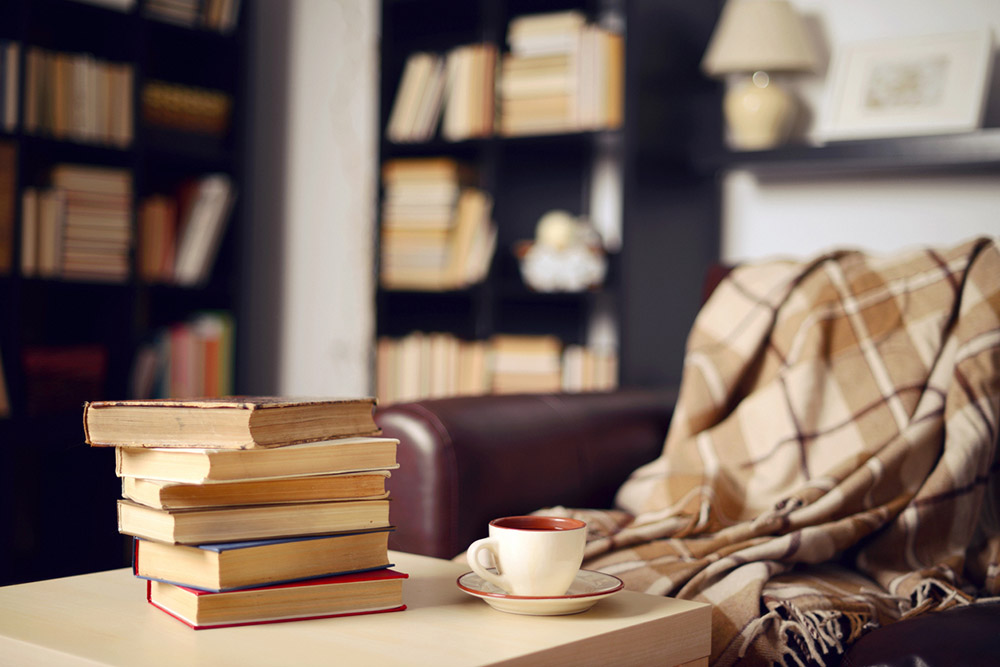 We humans have built altars or shrines since the beginning of time.  Even our Neolithic ancestors kept certain places sacred and invested them with a numinous quality.
You only need a little space – a window ledge, a table top, part of your desk, a bookshelf.  Many of us unconsciously create little altars with beloved photographs, a candle, flowers.
Evoke all the elements on your altar. Earth is honoured with something living – a plant or flowers, a stone or crystals, a wooden bowl.  Air is represented by incense (if you don't like incense use an aromatherapy burner).  Fire is brought in with a candle.  Water can be evoked with a bowl of water.
Add any favourite images or statues. A mandala or icon maybe, or a statue of a deity.
Use your altar as a spot for meditation or mindfulness. You might like to keep your yoga mat or meditation cushion nearby.
Sanctuary secret #7: Bathtime bliss
Never forget that there is one room in the house in which you can always be alone. If you're feeling frazzled or simply need time to ponder and muse, take yourself and your thoughts for a long soak.
All the great ancient cultures have a tradition of sensual and soulful bathing.  The Egyptians adored it, as did the Romans who built their famous baths on Egyptian prototypes.
The Middle Eastern hammam is a place of spiritual and physical rejuvenation while in Japan, bathing is elevated to the status of a cult – a meditative experience that cleanses mind as much as body.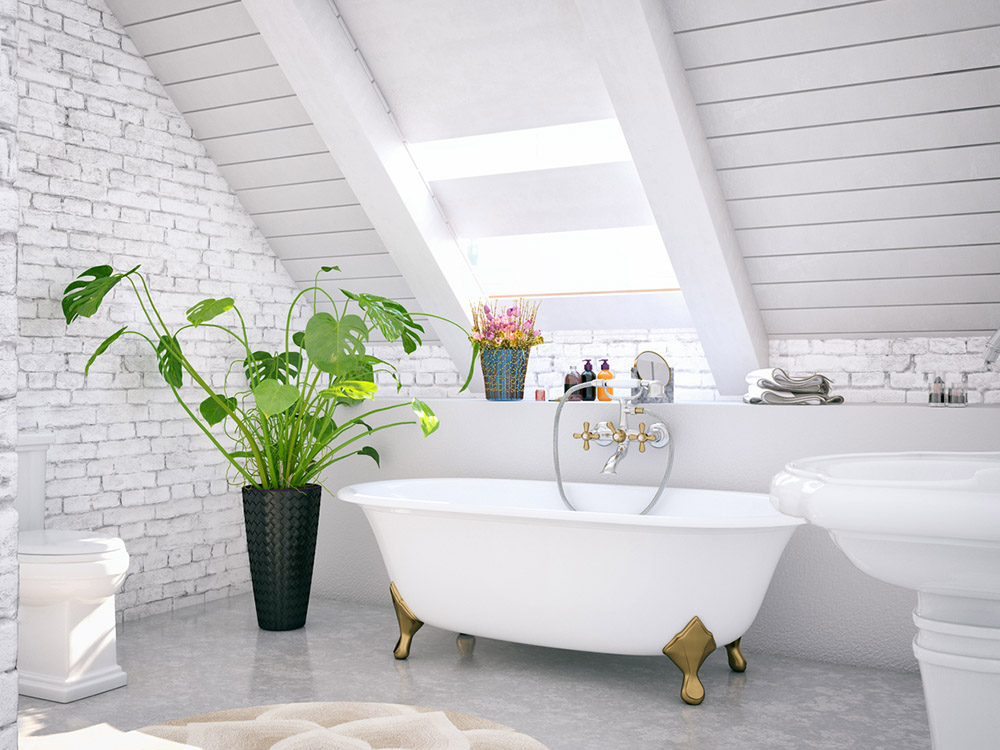 Make your bathroom a clear space as far as possible. If you share it with children, have a box for all their toys (a bath with superheroes or Barbies bobbing around is hardly relaxing).
Candlelight gives a soft and flattering glow (and disguises less than appealing décor).
Set the mood with some soothing music. I'm a total sucker for chants and mantras – right now I'm mainlining Soul Medicine's tracks based on the 432 'heart' frequency (soulmedicine.me)
Turn your bathtime into a relaxing ritual. Add some lovely organic potions to the water – I am entranced by the hand-made delights from Beauty by Bayari because, quite honestly, who wouldn't love something named Queen of Sheba Bath Potion (£10; beautybybayari.com)?  Feel free to add some rose petals if you happen to have any lurking around.  Now visualise yourself soaking in your choice of water (clear mountain pool, warm calm ocean, serene forest lake).  It's a great time to give yourself some kind and compassionate self-talk, or simply let your mind wander.  As you let the water out, imagine everything negative, everything that doesn't serve you disappearing with the water.
If nothing else, just give yourself the gift of time.  Not hours and hours of it, but the odd quiet half hour or so – just for you.
Find that favourite spot in your house, be it a comfy armchair or your altar spot, and give yourself time simply to be.
Allow the peace to fall upon you and give your home and soul the chance to work together in a silent healing.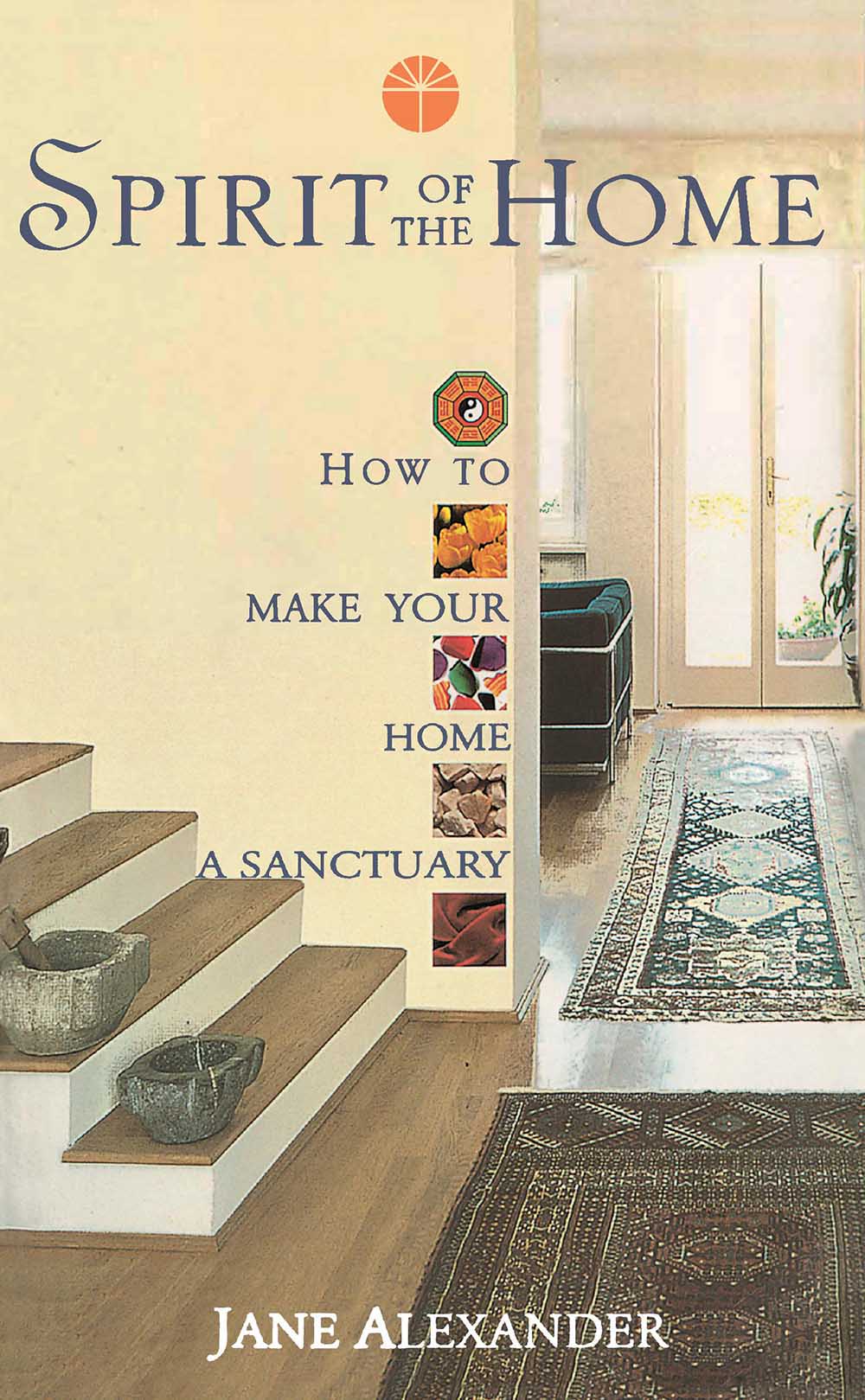 Spirit of the Home  (HarperCollins) is available in a new updated edition for its twentieth anniversary.  It costs £9.99 in paperback and £7.49 for Kindle
Read more from Jane Alexander on her website:  exmoorjane.com
Jane is on Twitter, Instagram and Pinterest as @exmoorjane and her Facebook author page is facebook.com/eJaneAlexander/
More Healthista Content:
Why is my hair falling out? 5 causes of hair loss and exactly what to do
Feeling stressed? This 5 minute meditation will help
Is this the real reason you're so anxious?
11 diet and fitness rules Jennifer Lopez lives by
Like this article? Sign up to our newsletter to get more articles like this delivered straight to your inbox.