Continuing our series of gorgeous Mediterranean recipes from actor-turned–bestselling-healthy-chef, Robin Ellis is this unbelievably divine winter fish stew recipe
Those of us of a certain age will remember Captain Poldark as the Downton Abbey of the 70s. Well, the dishy Captain Poldark is now, over 40 years later serving up some new dishes of his own. Actor Robin Ellis is now a healthy cook and has shared his recipes – all based on the Mediterranean diet – in a new book, Healthy Eating for Life. Ellis's previous book, Delicious Dishes for Diabetics was released in 2011 and was a runaway bestseller. Here's the second of a series of recipes here's sharing with Healthista readers.
SMOKY SPANISH FISH STEW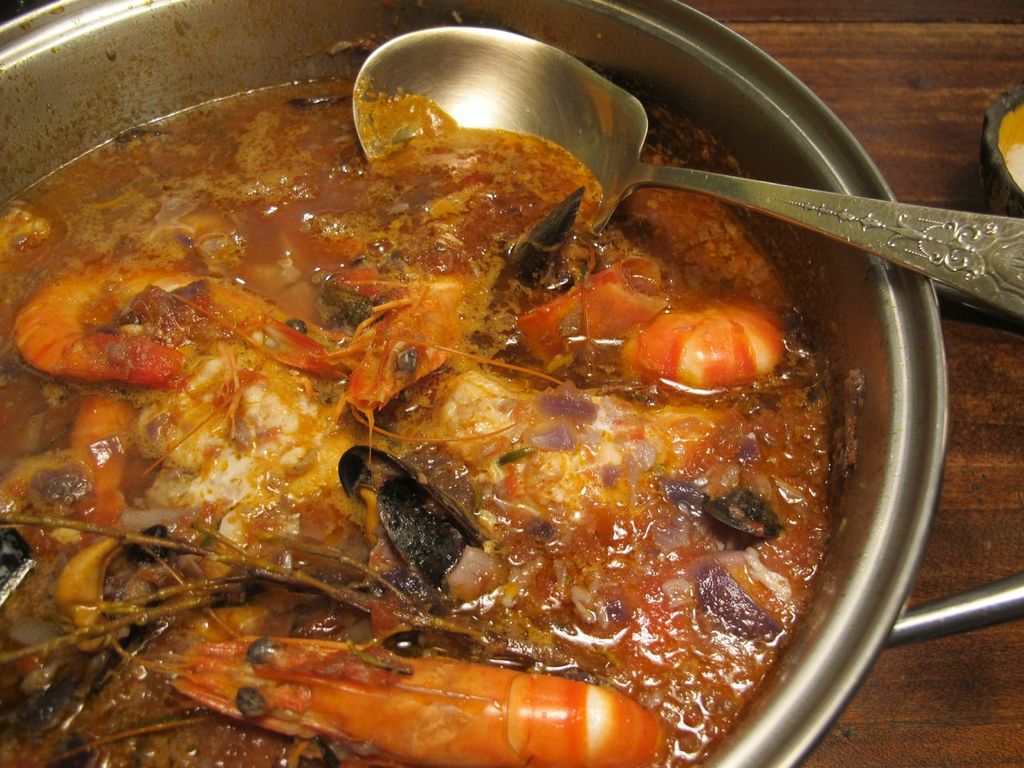 The smoky paprika and saffron flavours in this dish, adapted from the marvellous Moro stable, are subtle and light. They make it hard not to finish the lot in one go.
Serves : Two
INGREDIENTS
450 gms/1 lb colin/monkfish/pollock or other fish that holds its shape — fresh as can be and cut into chunks
4 good prawns — unpeeled
250 gms/8 oz mussels — cleaned
4 tbsp olive oil
1 large sweet/mild onion — chopped
2 garlic cloves — chopped
1 tbsp fresh rosemary — very finely chopped
1 lb /450 gms tomatoes — skinned and chopped or a 425 ml/14oz tin of tomatoes, drained and chopped
half a tsp smoked paprika (pimenton)
3 bay leaves
a good pinch of saffron threads — soaked in four tablespoons of hot water
150 ml/6 fl oz white wine
100 ml/4 fl oz stock — I used half an organic vegetable stock cube
4 oz/ 100 gms blanched almonds — blitzed into powder or use powdered almonds–to thicken the sauce
Salt and pepper
METHOD
Fry the onions in the oil until they are nicely coloured–it's worth the time involved, about fifteen minutes, as this is the engine room of taste in the dish.
Add the garlic, rosemary and bay leaves and cook for a further five minutes.
Mix in the tomatoes and the paprika and cook until the tomatoes have dissolved into a sauce–about ten more minutes.
Add the wine and give it a minute or two before stirring in the saffron water and the stock.
Bring it all up to a gentle simmer then stir in the powdered almonds.
Fold in the fish, the mussels and the prawns.
Cover the pan and cook a further 5-10 minutes turning everything over in the sauce from time to time.
Make sure the mussels open up.
We ate it recently, spooned over some basmati brown rice and the word moderation wasn't mentioned.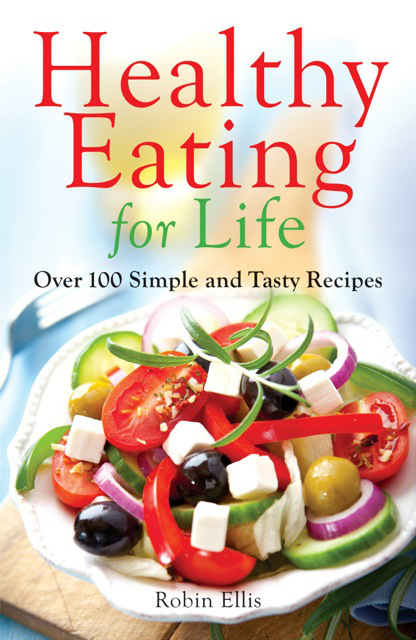 Healthy Eating For Life: Over 100 Simple and Tasty Recipes

Right Way Publishing
£5.24, Amazon (Available 9th January)
Tweet this story for a chance to win the book!
Like this article? Sign up to our newsletter to get more articles like this delivered straight to your inbox.