PUMPKIN SOUP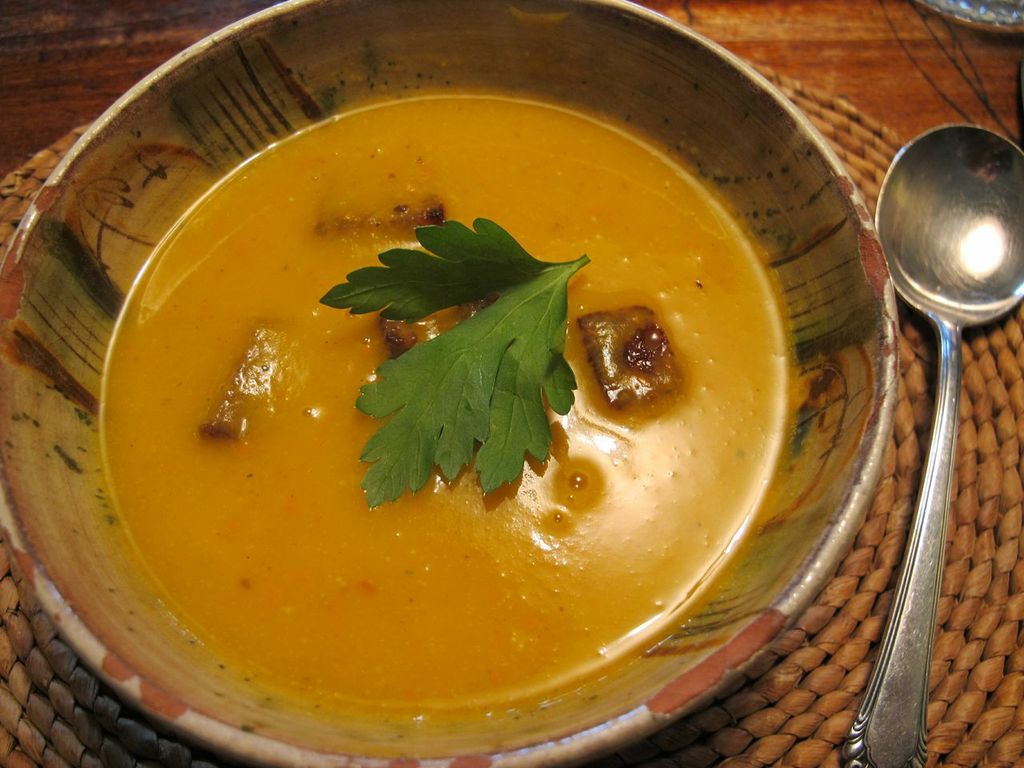 This is easy — perfect after a winter walk; just looking at the colour warms you up.
Serves : Two
INGREDIENTS
1lb/450gms pumpkin — chopped with its skin
1 medium onion
1 tsp coriander powder
1/2 tsp cumin powder
1/4 tsp cayenne powder
1 generous pint stock
salt and pepper
METHOD
Put the onion and the pumpkin pieces in a saucepan with the olive oil.
Add the spices and salt and pepper.
Turn everything over, cover and sweat over a low heat for twenty minutes to soften the vegetables.
Add the stock and cook uncovered for a further twenty minutes until the pumpkin is tender enough to liquidize.
Liquidize the mix — this is best done with a stick mixer, saves much washing up!
A pinch of chopped parsley is a nice touch in each bowl.
I cut up some rye bread, a slice each, into crouton size pieces–sautéed them in a little olive oil and added a pinch each of salt and cumin powder.
You could dry roast some pumpkin seeds to sprinkle on the top.
Meredith suggested sautéed bacon bits would be good too.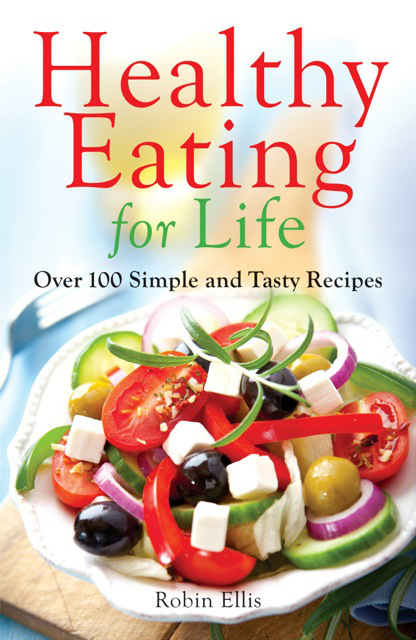 Healthy Eating For Life: Over 100 Simple and Tasty Recipes

Right Way Publishing
£5.24, Amazon (Available 9th January)
Like this article? Sign up to our newsletter to get more articles like this delivered straight to your inbox.