Chiva-Som is one of the most high profile destination spas in the world – a Thai beach retreat almost as famous as the burnt out A-listers such as Kate Moss, Eva Mendes and Elle MacPherson who've jetted in to detox here. You might imagine a Zen-like oasis on a deserted stretch of coastline, all swaying palm trees and gently lapping waves, the ultimate holistic hideaway. Think again.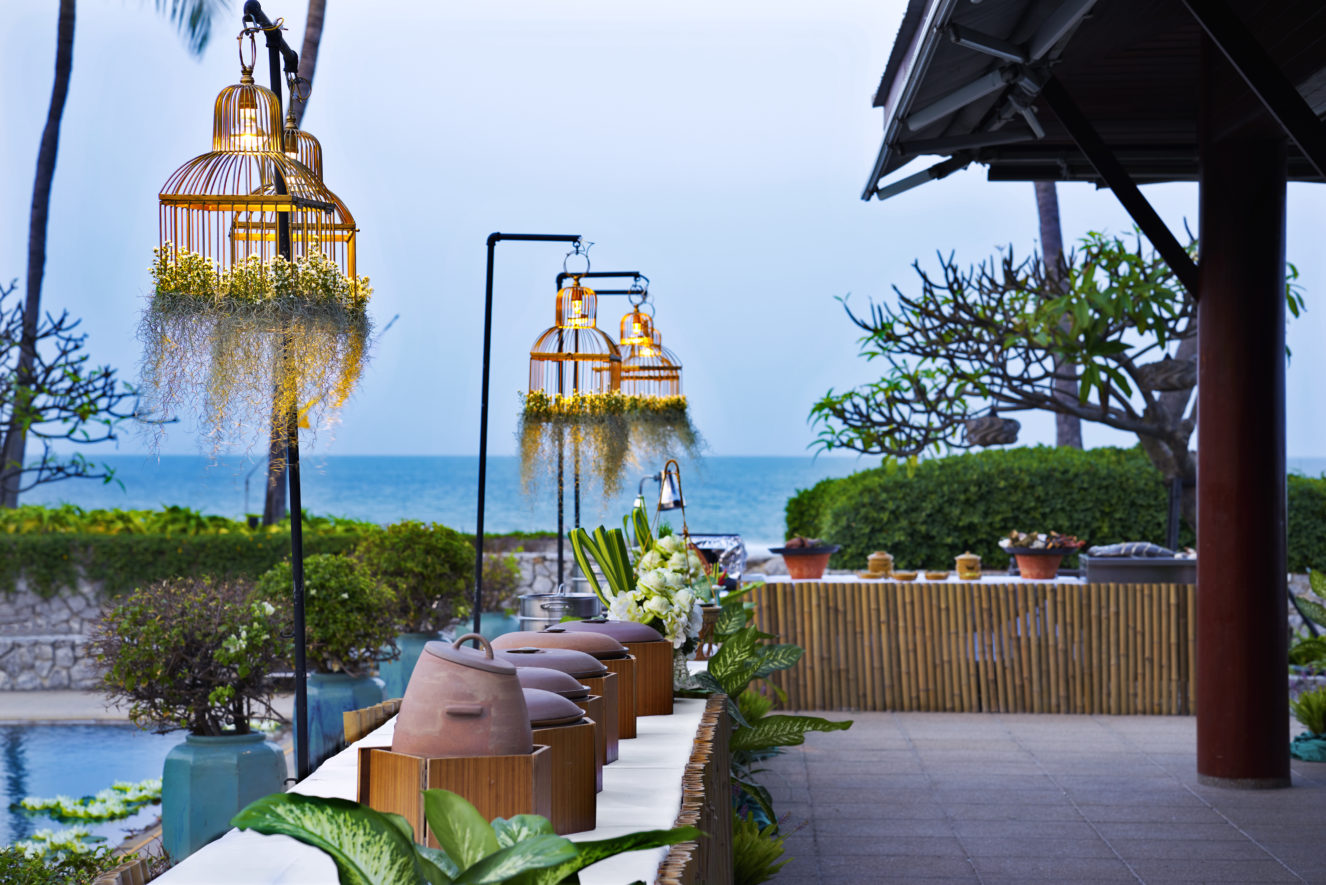 Just off a busy main road in Hua Hin on the Gulf of Thailand, Chiva-Som is hemmed in by resorts and condos. Check-in is business-like, rules are strict: no mobile phones, kindles, laptops or cameras in public areas (there is wifi in the rooms). Bundled into a golf buggy you're whisked through the property on a whirlwind tour. Which doesn't take long, it's just seven compact, lushly tropical acres. So far, so unrelaxing. But within a few hours we had fallen head over heels for Chiva-Som's charms.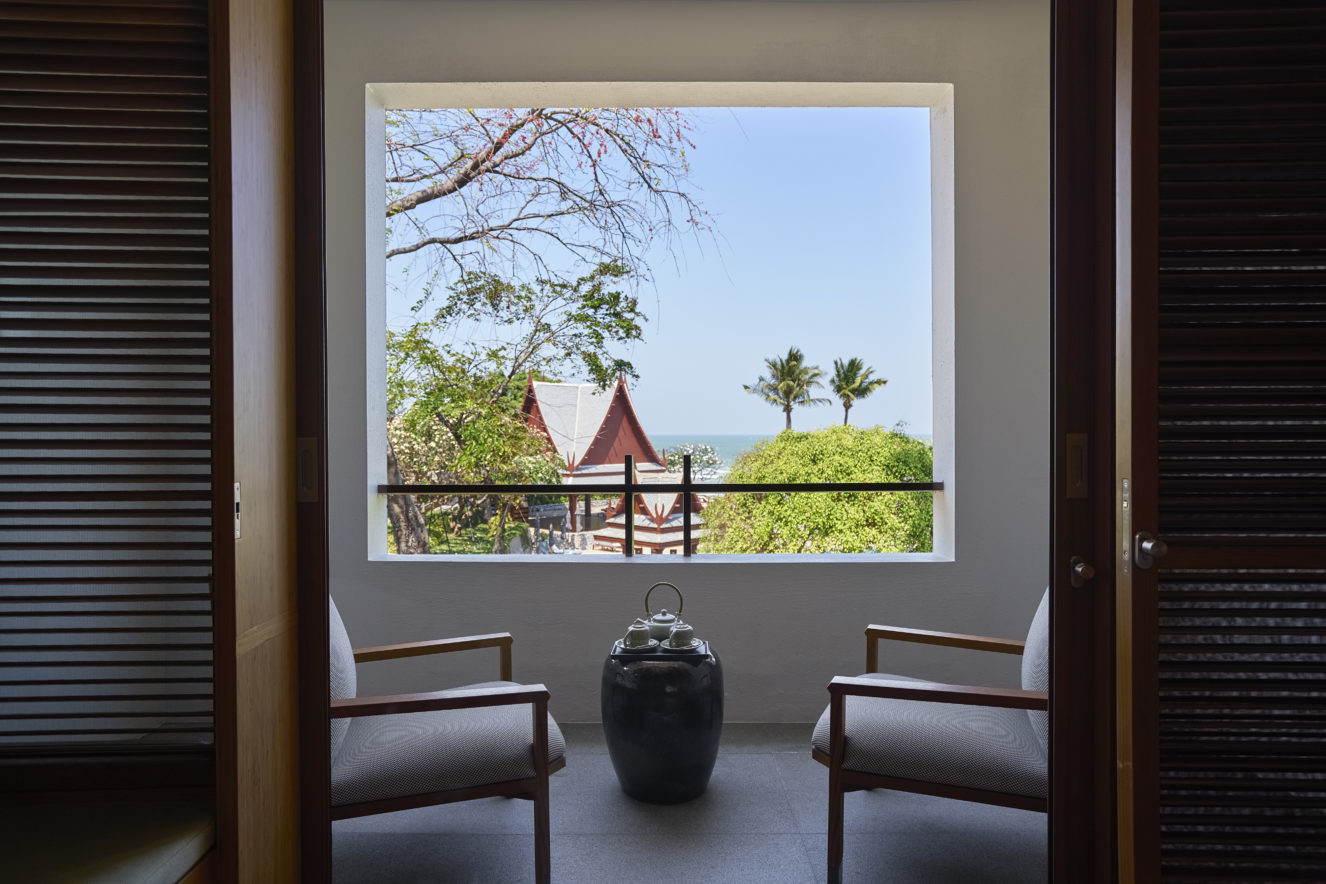 There are just 54 rooms and suites split between the contemporary ocean-front wing and a peppering of Thai pavilions among the trees, currently being re-styled in sleek teak, silk and bamboo. We were staying in one of the new ocean rooms, a sea of blond wood and gold painted ceiling. Glass doors opened onto a small terrace leading down to the pool, the sea a glimmer beyond.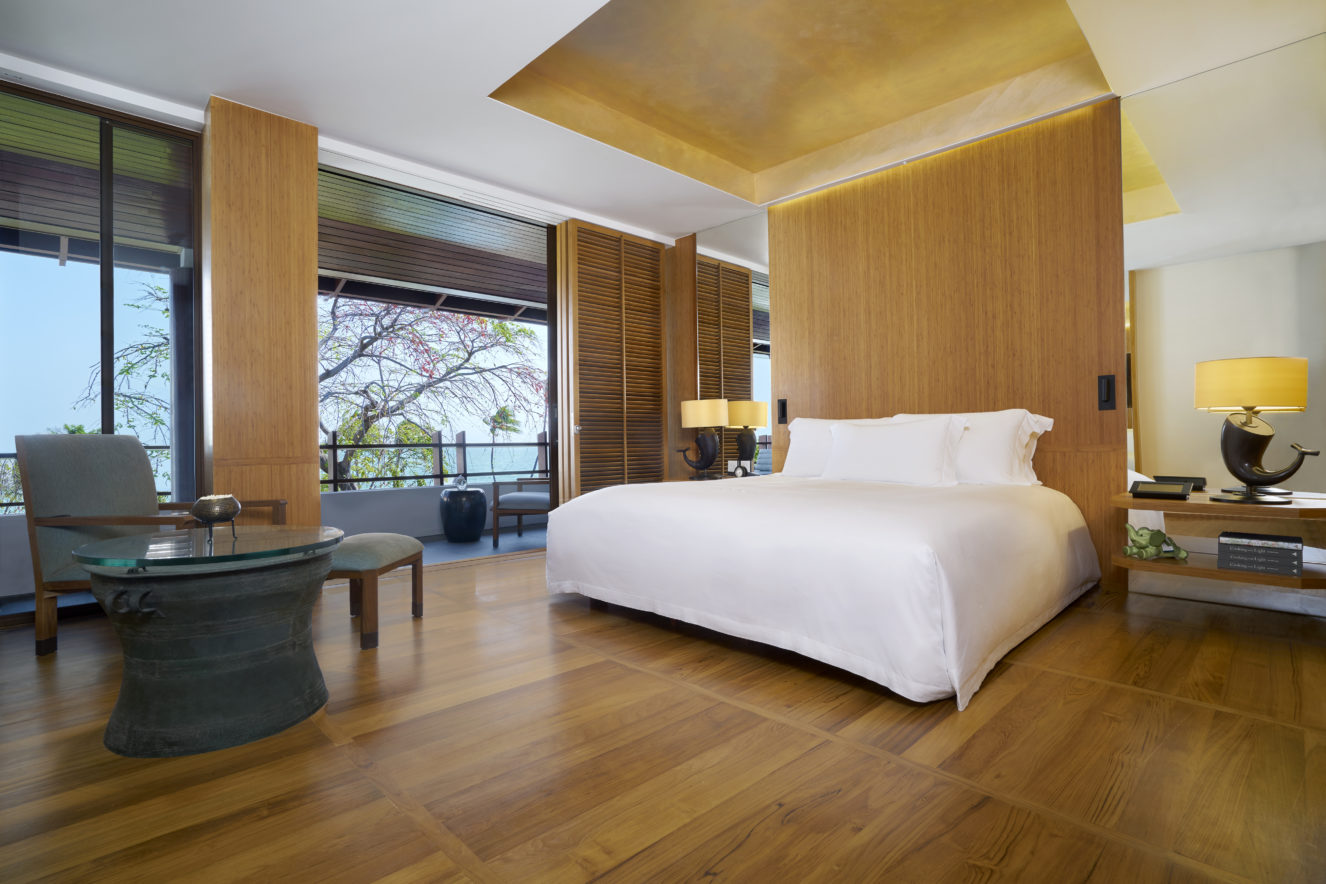 There's a mind-boggling array of facilities, therapies and visiting gurus. As well as 70 treatment rooms and a gym there's a watsu pool, flotation pool, bathing pavilion with kneipp bath and indoor swimming pool. The beach is not private or lined with loungers and a guard stands at the entrance to the sand, but one of the daily activities is a power walk along the shore at 7am. Locals play ball games, horses gallop through the surf and at night, in the open-air beachfront restaurant, Taste of Siam, you can listen to the crashing waves gazing out at the twinkling green lights of fishing boats on the water as you tuck into food too ridiculously delicious to be healthy – next to each dish is a helpful calorie count to convince you.
Chiva Som is a warm, nurturing holistic cocoon.
Padding along to our initial health consultation in the uniform pyjamas we discussed our goals and decided which of the retreats would be the best fit. There's an encyclopedic menu to flick through from the 3-night Taste of Chiva-Som to the 14-night Sustainable Slimming. Each includes a physical analysis, skin consultation, a daily programme of classes and activities (such as yoga, Tai Chi and Pilates, healthy cookery classes and visits to their nearby mangrove conservation project), use of the water therapy suites (steam, sauna and Jacuzzi) and a complimentary treatment each day (from the signature aromatherapy massage to Thai, when you're twisted into a pretzel by your therapist) and all your mouth-watering wellness meals.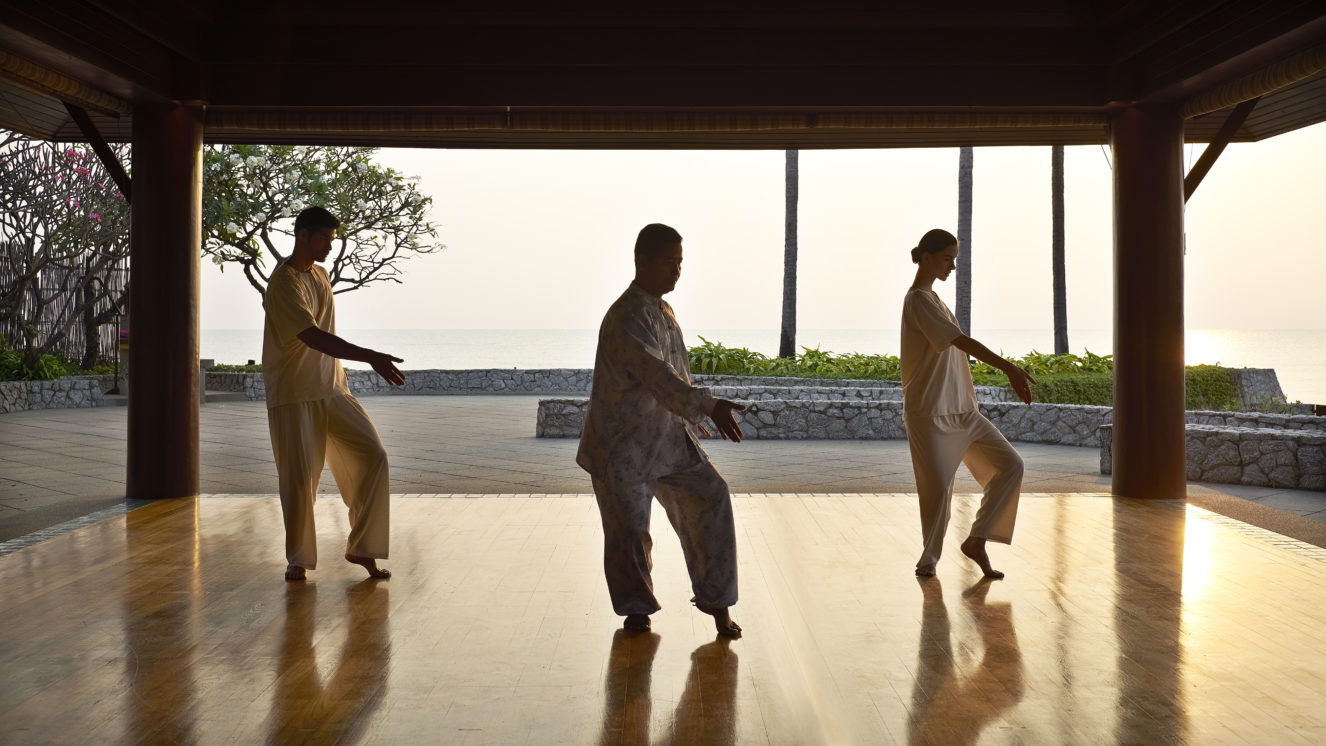 We picked Natural Renewal: one meditation option (which could be swapped for pranayama, private Tai Chi or yoga), a personal training session, a holistic health treatment, stress release therapy and acupuncture. Each retreat is essentially tailor-made and if there is anything you want to swap they are flexible. It's all about you.
We re-learnt how to breathe (pranayama), had a private yoga class, the ultimate indulgence, a mind-blowing abdominal massage, Chi Nei Tsang (which not only works on the stomach but massages your internal organs) and a heavenly Ayurvedic treatment, Shirobhyanga. All the treatments are about 50 minutes – so quite short compared to some spas, but there's so much to pack into each day, at times you have to remind yourself to relax and maybe skip a class.
One of our favourite sessions was the morning stretch class in the open-air yoga pavilion after a light breakfast in the beachfront restaurant – hard when the spread includes freshly baked breads, mountains of tropical fruit and porridge in rice milk with banana compote.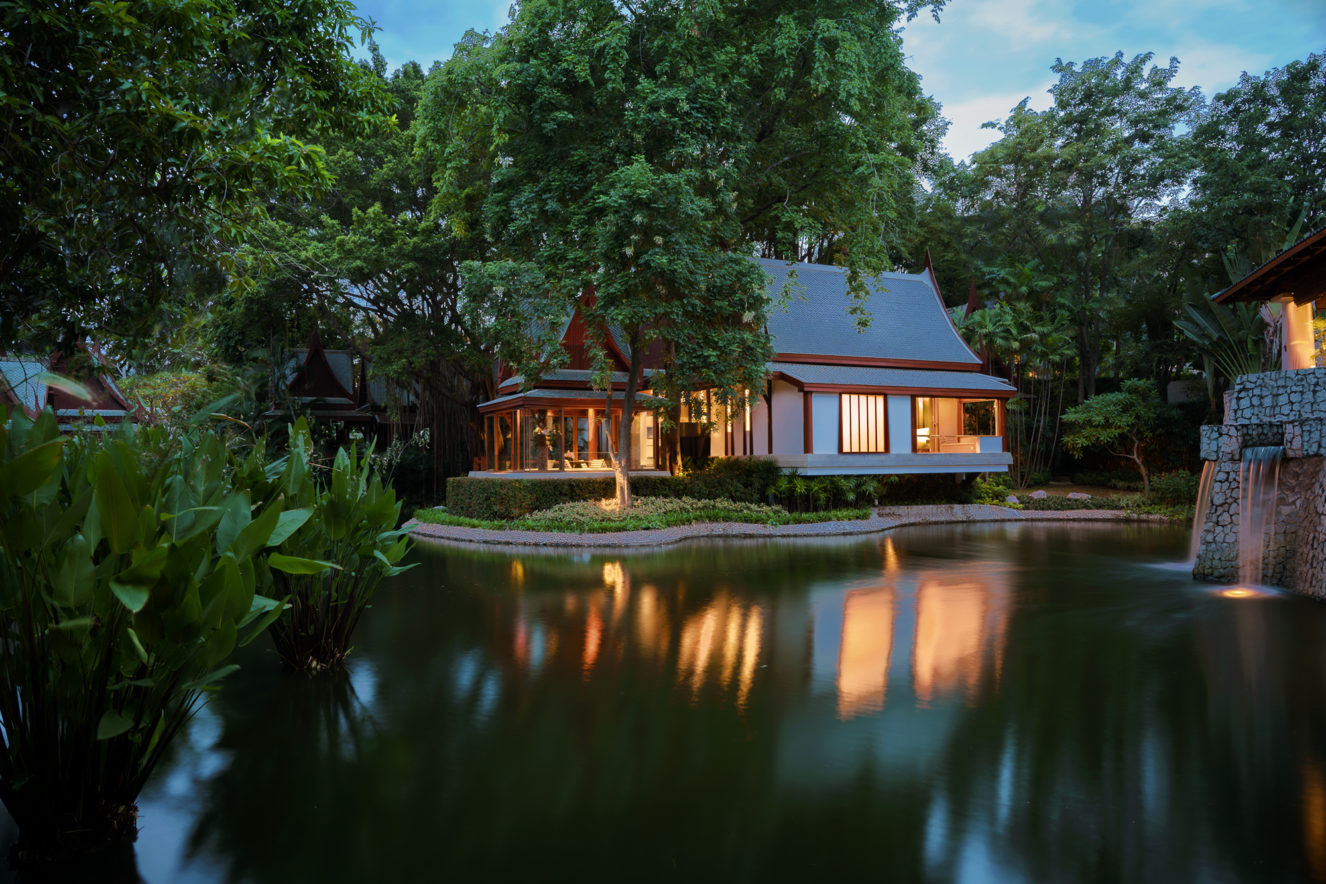 Chiva-Som is a warm, nurturing holistic cocoon. It's one of a kind. Repeat guests come back year after year and we can understand why.
Rates for two people sharing start from around £2,020 per person for the minimum required three night retreat stay, so around £675 per night, including full board, a tailored treatment programe and fitness classes and activities throughout the day. chivasom.com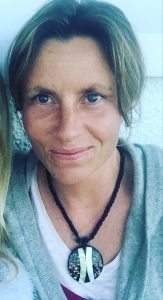 For more wellness travel ideas check out Queen of Retreats. Queen of Retreats was founded by Caroline Sylger Jones, an author and freelance journalist who travels the 
world checking out spas, retreats and healthy holidays for international newspapers, glossy magazines and websites.
Follow on Twitter: @QueenOfRetreats
Follow on Facebook: @QueenOfRetreats
Follow on Instagram: @QueenOfRetreats
Spa review: Tregulland & Co self catering houses in Cornwall
Spa of the Week: Ockenden Manor, Sussex
Spa of the Week: Salcombe Harbour Hotel and Spa, Devon
Spa of the week – posh retreat meets country estate
Like this article? Sign up to our newsletter to get more articles like this delivered straight to your inbox.