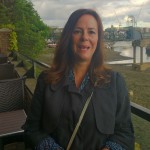 Anastasia, 45 is in her fifth body makeover week and has lost an incredible 4.1 kgs plus two inches off her waist and two off her hips! 
Week five started with a bang at my weekly InBody weigh and measure, and what a great way to start my week. I have now lost an amazing 4.1kgs that's just over 9lbs. And even more amazingly my visceral fat (that's the bad stuff round my organs) has gone down 17cms cubed, which I am delighted with.
It's funny, despite my recent success and after putting in a lot of dedicated effort I am still prone to criticising myself – deep down I know I have done well but I have this niggling voice saying to myself every now and then that there is still a long way to go. I have delighted in trying on some clothes which fitted earlier this year after I had been running regularly for six months, but that since stopping running could no longer be squeezed into. In fact, some of them are decidedly baggy. I think they say that 10lbs is a dress size so that all stands to reason. Although I am critical of myself and my achievements to date, I am really happy with my progress and am actually getting addicted to exercise and Speedflex. They warned me it might happen but I never believed it…. I actually feel horrid on the days I don't train. (Help…!)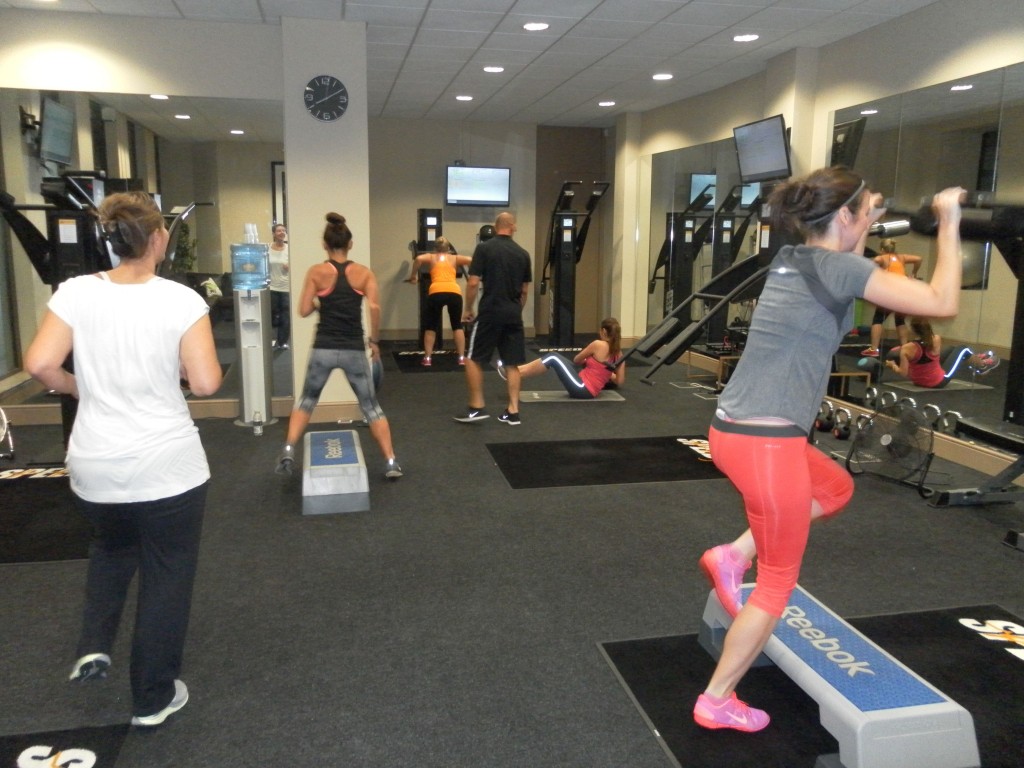 Spurred on by yet more great results and my new found addiction to exercise, I managed to attend four Speedflex sessions, burning 576 calories on Monday, 692 calories on Tuesday, 651 calories on Wednesday and in my Thursday session 642. On Friday I went for a 30 minute run, which I always love when I get time to fit it in; we even had the energy to sprint home on the final road. I am still really enjoying the atmosphere in the Speedflex sessions – it really is engaging whether there are two of you in a session or eight. We had one of the new trainers for the first time this week, he really mixed up the exercises and kept us all on our toes. I sure could feel all those squats on Saturday!
I am still keeping my food diary, although It has been a bit more challenging because I've started doing some freelance work for some great guys I worked with in the summer. It meant I was dropping the children at school, then working and trying to fit in a training session and then picking the children up… so this together with remembering to take my meals with me every day was a battle too far and I did resort to the local 'Pod' for food a couple of lunch times. However I still kept a tally of the calories to make sure I stayed on track and I am relieved to say the results showed I had managed it.
Roll on week six! Only two to go…sadly.
My week in food is as follows:
Monday
Lunch: Shredded beef with chilli noodles (Body Plus Nutrition Meal)
Supper: Eastern beef with sautéed kale (Body Plus Nutrition Meal)
Snack 1: 'POD' – yogurt and seeds snack pot 151 kcals
Snack 2: 100g Greek yogurt and 30g nuts
Tuesday
Breakfast: 40g porridge
Lunch: 'POD' Thai curry with rice and salad (561kcals)
Supper: Moroccan lamb with butternut squash (Body Plus Nutrition Meal)
Snack1 : 100g carrot sticks and 50g humous
Snack 2: 100g Greek yogurt and 30g nuts
Wednesday
Breakfast: 100g Greek yogurt, 50g oats and 50g blueberries
Lunch: 'POD' – Chilli beef with rice and salad (551 kcals)
Lunch: Half a Red lentil and quinoa curry (Body Plus Nutrition Meal)
Snack 1: 30g nuts on tube home from Speedflex
Thursday
Breakfast: 30g porridge and 50g fresh fruit
Lunch: 'POD' Mini Thai curry with rice and salad (approx 400kcals)
Supper: Masala chicken with minted peas (Body Plus Nutrition Meal)
Snack 1: 100g Greek yogurt and 30g nuts
Friday
Breakfast: 50g porridge with 50g fruit
Lunch: Roasted chicken with linguine (Body Plus Nutrition Meal)
Supper: Masala chicken with minted peas (Body Plus Nutrition Meal)
Snack 1: 100g carrot sticks and 50g humous
Saturday
Breakfast: 50g oats, 100g Greek yogurt and 50g blueberries
Lunch: Homemade vegetable minestrone low fat soup
Supper: Salmon steak with mixed vegetables
Sunday
Breakfast: 2 boiled eggs and 100g gammon steak
Lunch:  Roast lamb with roast potatoes and mixed vegetables (we ate quite late so it counted as supper too)
Snack 1: 100g Greek yogurt with 30g nuts
Snack 2: 100g carrot sticks and 50g humous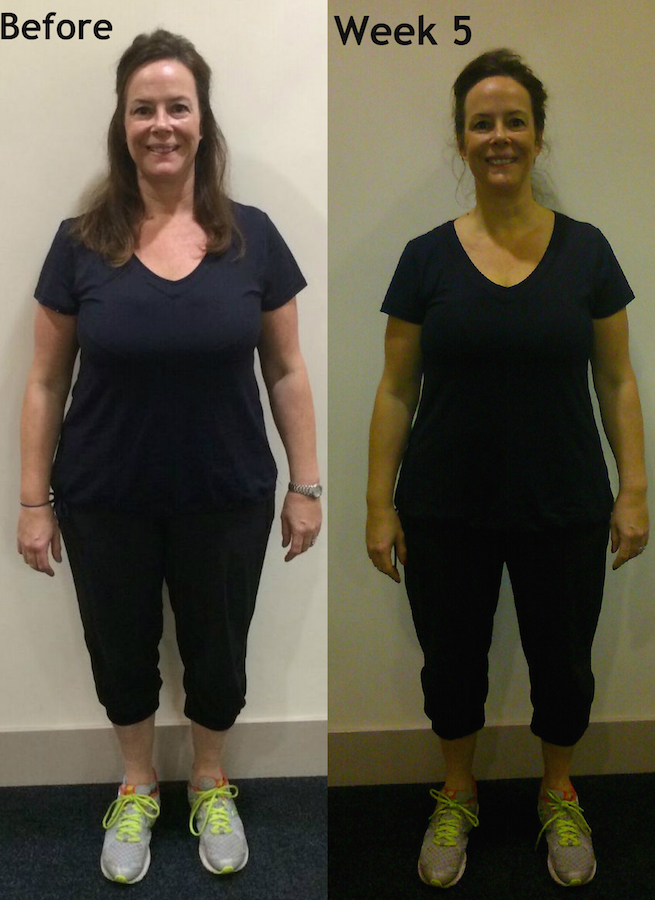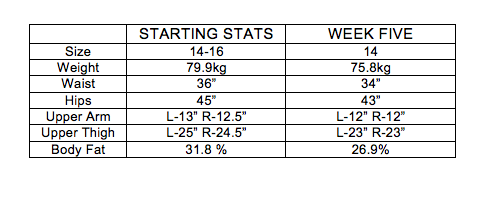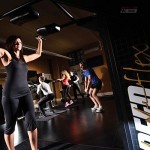 Speedflex combines a low impact, high intensity, cardiovascular and resistance workout with heart rate monitoring for optimum calorie burn and results. Benefits include accelerated fat loss, improved muscle tone, strength and bone density and enhanced power and speed. For more information or to find your local centre, visit speedflex.com Read Healthista's take on Speeflex here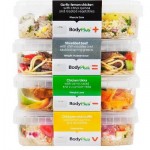 Body Plus nutrition offers a unique, fresh ready meal service tailored to gym goers and their goals. All freshly prepared with seriously healthy ingredients, it's the brainchild of Amar Patel. Body Plus Nutrition prides itself in offering healthy, pre-packaged, portion-controlled ready – meals to provide health club members with a complete and convenient nutrition package to support a healthy lifestyle. See bodyplusnutrition.com for more.
Here's a Healthista TV film  about Body Plus Nutrition
https://www.youtube.com/watch?v=pgua8-iO8_8
Check out Anastasia's other Reboot Diaries:
Check out our previous Reboot journeys…
REBOOT 1: Charmian Walker Smith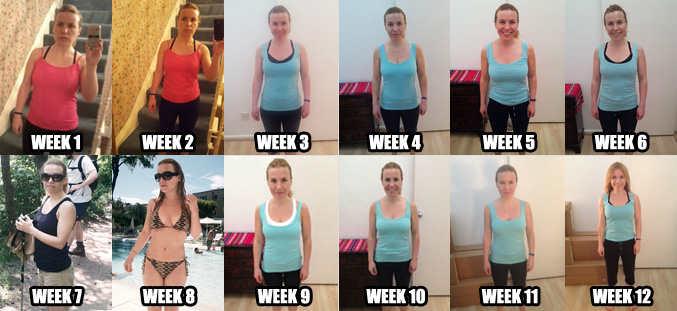 REBOOT 2: Caroline Williams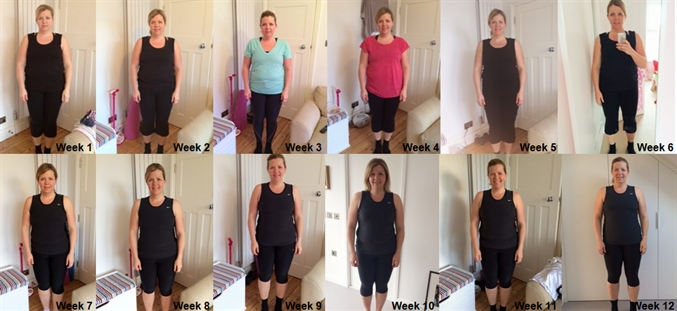 REBOOT 3: Thelma Mensah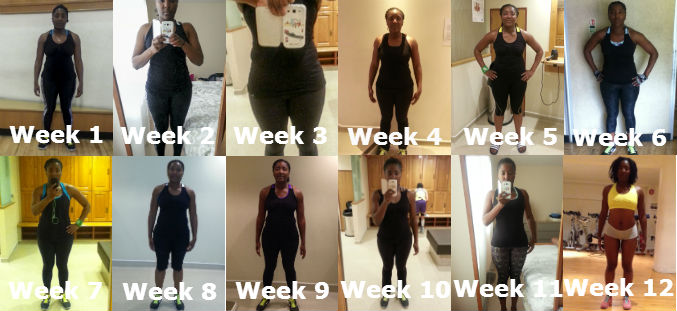 Like this article? Sign up to our newsletter to get more articles like this delivered straight to your inbox.