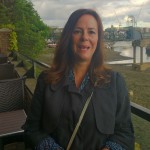 It's end of week one and our blogger has been juggling full time motherhood alongside her new regime, tricky. Half term has brought with it some naughty foods to tempt Anastasia, but has she been led astray? Read on to find out
So, my first week has started well. I had pinned my nutritional advice from BodyPlus Nutrition to the board in the kitchen and done an online shop to make sure I had all the right stuff for my breakfasts and snacks.
After an in-depth chat with Amar, the managing director at BodyPlus Nutrition last week, we decided that I should aim to eat around 1,500 calories everyday with three main meals (with a carb free option at supper time) and either one or two snacks depending on whether I have trained or not. Sticking to 1,500 calories a day should see me lose around 1-2lbs each week, and help me to reach my overall goal, a healthy weight and a 'normal' BMI.
It's been half term so I've spent tonnes of time with my children, trying to be as active as possible as I've not been able to make it to Speedflex as much as I would have liked. It's been a great week, so here goes the full run down.
MONDAY
We woke up on the first day of half term to clear blue skies and headed for Kensington Gardens. The kids were on their bikes and I actually hired a Boris bike for the first time. It was a brilliant day – we rode round for about four hours, stopping here and there to catch our breath or to look at Peter Pan's statue, swans on the Serpentine and to have lunch.
I had packed a BodyPlus meal into my bag so while the children ate at the Lady Di Memorial park cafe I happily ate my meal. And when they stopped for ice cream, I had a green tea instead.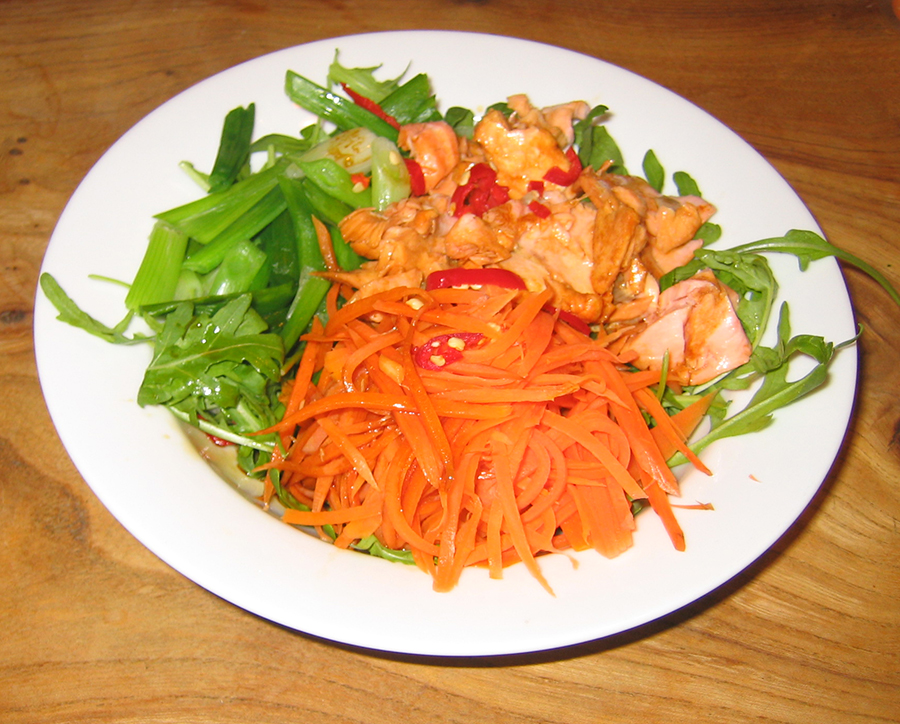 TUESDAY
Another gloriously sunny day and we were off to the Shard, The Tower of London to look at the Poppies and then on to the Gherkin as my daughter is learning about London at school. The children loved the Shard and we were most amazed by the view from the toilets on the 68th floor! Don't go on the ground floor is all I can say – wait until the 68th. We took a picnic and while the children ate their sandwiches I ate my BodyPlus meal, and it was really delicious.
We walked along the south of the river over Tower Bridge and on up to the Gherkin. We stopped for a snack in 'Eat' – the children devoured slices of cake and I had green tea and a pot of mango and lime.
WEDNESDAY
The children went to a Sports Club on Wednesday and did lots of fun indoor games as it was raining.
I had my first full Speedflex session and It was great. There was a class of six and we did circuits on the various machines with a mix of other exercises in between short bursts of between 30 seconds and 20 seconds. We also did some competitive team repetitions on a few of the machines, three against three which was great fun and really good for motivating you when you are totally exhausted.
The sessions are hard but because the actual activity is in short bursts you soon forget the pain. I burnt an amazing 697 calories and walked out of the centre feeling proud of what I'd achieved, and it was only 11am.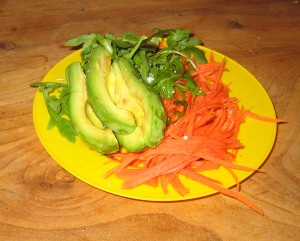 THURSDAY
Today we had to get some stuff for the kids' school projects from HobbyCraft. Again, I went prepared with my BodyPlus meal and while the children tucked into McDonalds, I happily ate my meal straight from the box, not even a little bit tempted.
FRIDAY
Today, we went to see a film and got the costumes ready for Halloween.  I even resisted the popcorn a total downfall of mine – it is my favourite savoury snack. I did have a diet coke which I am sure is not great but it definitely contained less calories.
My favourite BodyPlus meal of the week was the curried quinoa and red lentil with spinach – it packed a spicy punch and was rich and filling. But I have to say I've enjoyed all the meals as they taste fresh and were great hot or cold.
At the weekend I am still aiming to have around 1500 calories which includes three main meals and one snack.
SATURDAY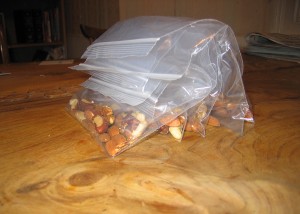 I quickly prepared a lunch of noodles, soy sauce and sesame oil with chicken to take out with me. We met my brother and his family in Bushy Park – another glorious sunny day. While the kids did a huge circuit on their bikes I ran along beside. When we all stopped for a break at four o clock – they all tucked into tea and cakes and I had – yes, you guessed it green tea and 30g serving of mixed nuts.
I have now measured out about five x  30g portions in small bags for easy reach snacks. (I have stashed five bags in my gym bag for after workout snacks – 'fail to plan', 'plan to fail' – as someone once told me…)
For supper I made a salmon fillet with julienne carrots (with a new gadget from Lakeland) and rocket.
I also created a table showing all the calorie values for my home prepared meals. Having never been a calorie counter this part was quite tough, not having the immediacy of the BodyPlus meals to grab and go, but I am sure I will soon know the calorific values of most foods off by heart.
SUNDAY
A much needed lazy day at home. We had a roast chicken with roast potatoes, peas, beans and broad beans for lunch. I had the same and weighed my portion so I knew I was getting around 550 calories and I steered clear of the gravy.  For supper I had gammon steak with mixed vegetables.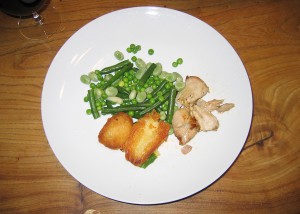 I think I did quite well this week – it was hard work as the children were with me all day and I could only fit in one session but I really stuck to the eating plan and it seems that paid off. I am happy with the results.
I am looking forward to next week and trying to get to three sessions at Speedflex.
ANASTASIA'S STATS AFTER WEEK 1: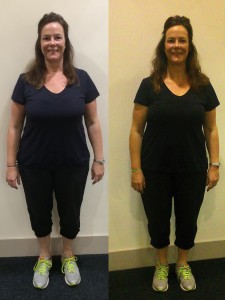 SPEEDFLEX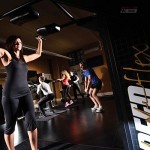 Speedflex combines a low impact, high intensity, cardiovascular and resistance workout with heart rate monitoring for optimum calorie burn and results. Benefits include accelerated fat loss, improved muscle tone, strength and bone density and enhanced power and speed. For more information or to find your local centre, visit speedflex.com. Read Healthista's take on Speeflex here.
BODYPLUS NUTRITION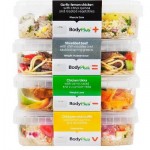 Body Plus nutrition offers a unique, fresh ready meal service tailored to gym goers and their goals. All freshly prepared with seriously healthy ingredients, it's the brainchild of Amar Patel. Body Plus Nutrition prides itself in offering healthy, pre-packaged, portion-controlled ready – meals to provide health club members with a complete and convenient nutrition package to support a healthy lifestyle. See bodyplusnutrition.com for more.
Read Anastasia's previous Reboot week
Getting started – Anastasia begins the programme
Like this article? Sign up to our newsletter to get more articles like this delivered straight to your inbox.