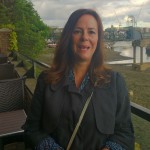 It's our fourth Healthista Reboot challenge – drumroll please. Meet Anastasia, 45, mother of two who for the next eight weeks will be on a tough regime of resistance training with new Speedlfex machines and weight-managed nutrition using new BodyPlus chef-prepared healthy meals.  Follow her progress on Healthista each Monday 
My name is Anastasia, I'm 45 years old and I am happily married to Henry with two lovely children Charlie, six and Lucy, eight and we live in West London.
Now a size 14-16 (depending on the shop) I have struggled on and off with weight and fitness for the last 15 years and tried many, many different things in a bid to get in shape and lose the weight I've gained gradually over the years. I recently trained to run 5K which I loved; I really enjoy exercise and love how good it makes me feel. But sometimes life takes over. I am hoping this Reboot programme with its emphasis on blogging weekly about my programme and progress will give me the motivation I need.
With half a decade to go before I turn fifty and having always sworn not to be 'fat and fifty', I'm determined to make some serious changes, sooner rather than later. A couple of weeks ago while scrolling though Facebook, I spotted an advert through a friend's post that Speedflex was looking for a case study to train with them for eight weeks and blog about their progress. I decided I had nothing to lose, and got in touch to put myself forward.
With Christmas on the horizon too, it seemed like the perfect time to challenge myself and really work towards the goal of looking and feeling great on Christmas day. I know it won't be easy, as Christmas is a time where everybody tends to indulge, but having to share my weight and vital statistics each week should be enough to spur me on and make me think twice about what I am eating and drinking!
I'll be doing regular Speedflex training (at least three times a week!). This is a type of resistance training using fixed weight machines but in high intensity circuit classes and people have been known to burn around 800 calories in a single class. I have also been asked to eat two meals a day (lunch and dinner) by 'BodyPlus Nutrition', a range of pre-prepared, nutritionally balanced meals. As someone who has a 'feast or famine' mentality when it comes to food, (which is the main reason I am overweight), Body Plus Nutrition meals will help to take away the decision making process when it comes to food, ensuring I'm eating right and fuelling my workouts properly.
This week I have mainly been preparing to get started. I have been to have a look around the Speedflex studio (just off Lombard Street in the City), met a few of the trainers, had an induction and an 'InBody' health assessment (the dreaded reality check – more on that later).
The Speedflex centre has an incredibly welcoming and feel good atmosphere; the studios and changing areas are more like a boutique hotel than a gym, so you certainly feel like you're getting a personalised treatment. I have also had a chat with Body Plus Nutrition to make sure I'm educated about the food choices I'm making at breakfast time and over the weekend when I will have to make my own meal choices and eat out in restaurants.
During the induction myself and about four others were shown around the Speedflex studio by Johnny, one of the trainers and fitted with a heart rate monitor so we could effectively see how hard we were working, and in which heart rate zone.  Johnny also demonstrated and explained how to use and get the most out of the Speedflex machines and we did two circuits working as hard as we could for a 30 second burst with a 10 second rest in between each. This equated to roughly seven minutes of exercise, after that time you could clearly see how hard we were working. We were all seriously hot and very sweaty; however the good news is that during that time we averaged over a 200 calorie burn, not bad for novices and not bad for seven minutes either!
Now, I am all set to get going and I cannot wait – I hope you will enjoy following my progress in this blog. I have my first full 45 minute session tonight and am really looking forward to seeing how I get on. More about that and how I get on with the 'BodyPlus Nutrition' meals next week.
Anastasia's Starting Stats                             
Size: 14-16
Weight: 79.9kg
Height: 5' 3"
Waist: 36″
Hips: 45″
Upper Arm: L – 13" R – 12.5"
Upper Thigh (widest) : L –25"  R – 24.5"
Body Fat Percentage: 31.8%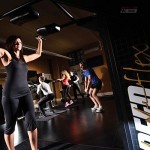 Speedflex combines a low impact, high intensity, cardiovascular and resistance workout with heart rate monitoring for optimum calorie burn and results. Benefits include accelerated fat loss, improved muscle tone, strength and bone density and enhanced power and speed. For more information or to find your local centre, visit speedflex.com Read Healthista's take on Speeflex here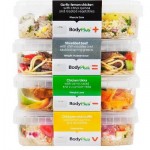 Body Plus nutrition offers a unique, fresh ready meal service tailored to gym goers and their goals. All freshly prepared with seriously healthy ingredients, it's the brainchild of Amar Patel. Body Plus Nutrition prides itself in offering healthy, pre-packaged, portion-controlled ready – meals to provide health club members with a complete and convenient nutrition package to support a healthy lifestyle. See bodyplusnutrition.com for more.
Here's a Healthista TV film  about Body Plus Nutrition
https://www.youtube.com/watch?v=pgua8-iO8_8
Check out our previous Reboot journeys…
REBOOT 1: Charmian Walker Smith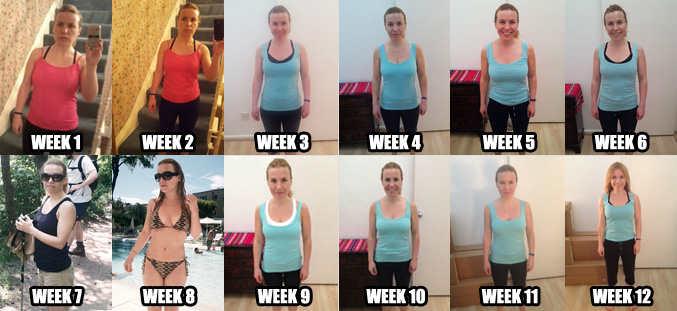 REBOOT 2: Caroline Williams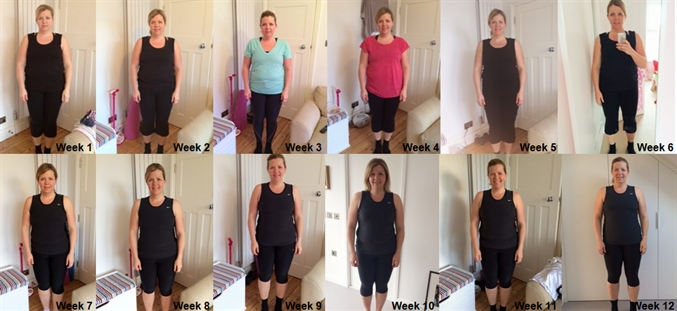 REBOOT 3: Thelma Mensah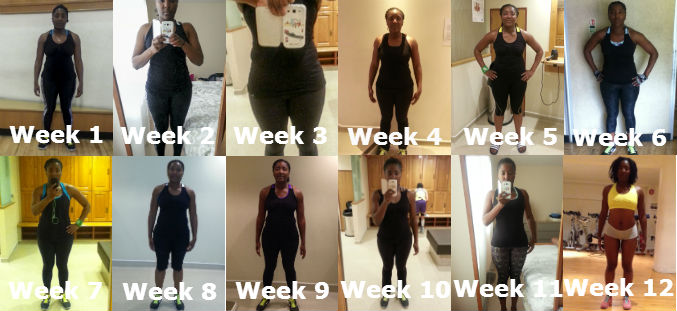 Like this article? Sign up to our newsletter to get more articles like this delivered straight to your inbox.