The Ravercise workout is a full body, interval training dance workout done to underground club music at a trendy East London Bar. Emma Reynolds tried it
Imagine a low lit room with crazy neon lights and DJ music bumping to every corner. Well, that's your workout, madam. Not only do class participants get a club-like experience during the week held at Shoreditch's trendier-than-thou Mother Bar, they also get a full body, pumped up workout.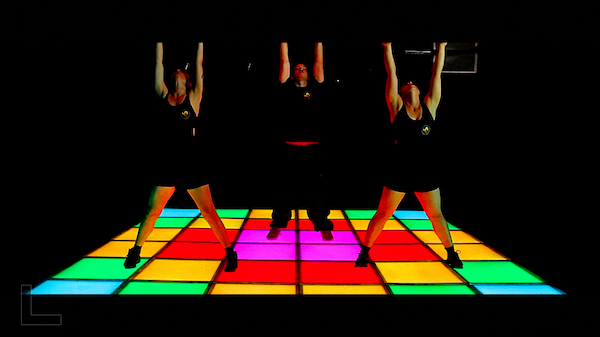 I first entered the Mother Bar in Shoreditch slightly confused. Could I be in the right place…? At a bona-fide club to workout? I looked around and saw a wraparound bar with perfect ambiance. Bartenders were stocking the bar for the upcoming Monday night festivities when I timidly approached them and asked, 'Is this where the ravercise class is being held?' They kindly told me to make my way upstairs, through a staircase with paisley wallpaper and subtle black lights that seriously made me feel like I was about to meet the Rolling Stones.
I entered the room to find another bar, but this time with a large wooden dance floor and DJ booth behind it. The dance floor was complete with neon colored lights flashing in every direction and if I hadn't known, I would assume the DJ was warming up for a night of performing to 3 AM club goers.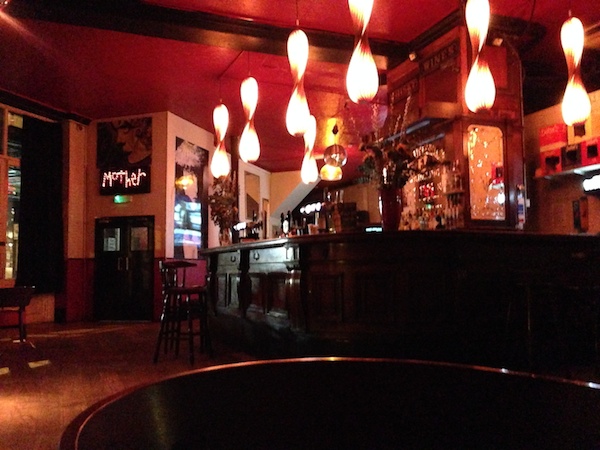 Luckily, I saw about 15 others dressed in trainers and fit wear scattering the lounge/bar area in front of the dance floor. I set my bags down and an instructor led us into a large room and told us to spread out across the wide dance floor in front of the DJ booth.
Kim, a professional dancer and our Ravercise instructor, explained that a DJ would play music that we would dance to. We would perform ten different choreographed dance routines for about five minutes each which she assured us were extremely fast-paced. After each short dance routine we would take a short break and move on to a next dance routine, and so on. The class is essentially interval training cardio, like a HIIT workout.
As someone with no rhythm, I was reassured when Kim said that because the room is so low lit, no one else can see you and even so, we'll be so focused on getting the dance moves right that they won't notice if we miss a move. She also said that if we got stuck on some of the tougher choreography to just keep jumping up and down side to side. The atmosphere of the class was laid-back, social and had no pressure.
We got started and the music started bumping. Our first choreographed dance moves were some slides, jumps and swinging our hips quickly from side to side. Once I got a move, the class was on to another, which desperately made me want to work harder and keep up with them. The music was also so feel good that I felt like Rihanna, which made me want to do a good job in the class… even if nobody else could see me. We did three sets of the first choreographed dance and took a 30-second water break before moving onto the next. All of the dances mimic what typical ravers would do. For example, swinging our legs from side to side. I'm not a raver – never have been – so I didn't recognize the moves, but everything we did was what people might see others doing at a rave concert, Kim explained.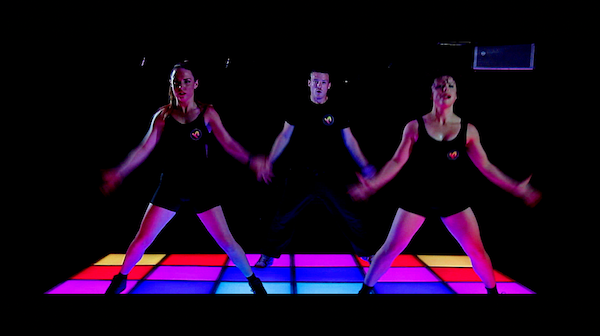 The different routines each worked a section of our body. Our legs were always in motion but we did specific arms and tummy exercises that were undoubtedly felt by, especially the next morning. I liked this because it wasn't repetitive throughout the entire class. There was always something new to learn which kept my attention away from how hard I was working and kept me excited about the next set of moves. The feel good DJ music also put me in the mood to, well, rave.
Luckily I wasn't the only one that got stuck on some of the dance moves, thanks to my horrific dancing abilities. I will admit there were a few moves where I sort of just jumped and grooved to the beat, but in this class, as long as I was moving, I was doing okay.
You might be surprised to know that after this workout I was completely drenched in sweat. To say I was exhausted after 60 minutes of non-stop movement was an understatement. Not only did it feel like I just went to a DJ concert for an hour, my body was already aching –  and in a good way! This was seriously a better workout than my usual boring runs. Who knew?!
The last five minutes of the class consisted of a dancing free for all where we were instructed to 'go crazy' on the dance floor. For someone like me who is way too shy to be dancing like an idiot in a crowd of people, I had no problem because my endorphins were soaring through the roof after such an energetic, fun class. This was seriously one of the happiest workouts I had ever done. I'd go back to this class a thousand times over!
For club goers, I would say this is the ultimate, healthy alternative to a night out during the week. In addition, this is perfect for those who want a change of pace from their usual workouts. I love switching up my workouts day-to-day, and this is an inexpensive way to incorporate that.
The class was social, too. Almost everyone came in a small group of people and for those who didn't, everyone else was incredibly welcoming and talkative. This class is a great break from the work day to cut loose and be goofy. I loved that Kim, our instructor, said that it didn't matter how great of dancers we were as long as we tried. So whether you're an expert or an extreme beginner (like me), it suits everyone. After the class, many people sat in the lounge/bar area to grab a water and chat amongst themselves. If you're looking to meet new people that love dancing and having a good time, this is definitely the class for you.
Each session is £11.50 or you can buy 6 sessions for £54. Walk-ins are welcome, but are £15 at the door. Visit the Ravercise site for more information.
Try Ravercise at Be:Fit London, the women's health and fitness festival, on Saturday 29th March at Old Billingsgate, London. Book tickets now at befitlondon.com.
Like this article? Sign up to our newsletter to get more articles like this delivered straight to your inbox.