There's a reason the world's gone mad for smoothies – they fill you up and could fight fat. Here's how to get them into your life for Day #16 of our January small change big difference special. Scroll down to find out more if you're just joined us
Smoothies are not only quick and filling but when they're prepared in the blender, they can also fight fat, says Professor Barbara Rolls, a researcher at Pennsylvania State University and author of The Volumetrics Eating Plan: Techniques and Recipes for Feeling Full on Fewer Calories (HarperCollins £10.90 from Amazon).
Rolls's research found that foods with more air (honestly!) such as shakes prepared in the blender (and even low-fat frozen desserts – more on that in a coming tweak) provide more satiety, especially if you blend them for a little longer than you think they need.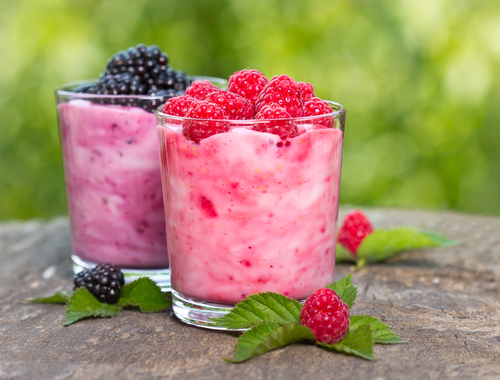 A protein smoothie is a good choice for a hunger-busting breakfast as powdered protein is proven to keep hunger at bay.
Right now I like The Protein Works Naked Whey Protein Vanilla (£12.99 for 500g from Amazon) as it's only sweetened with stevia (a naturally sweet plant). Some people find whey upsets their tummy in which case I would recommend Sunwarrior Ultimate Raw Superfood Protein Vanilla Powder (£33.27 for 1kg from Amazon) made from sprouted brown rice and also sweetened with stevia only.
Mind you, these are expensive and a nutritional scientist once told me that milk – whether it's cow's or something such as almond – or yoghurt can provide a good protein base for a breakfast smoothie. Definitely cheaper.
My morning smoothie contains the following:
1 scoop protein (whey or brown rice – see above)
A few ice cubes and about 250 ml water or almond milk
1 handful kale or spinach (don't worry you can't taste it once it's blended) plus some parsley and any other vegetable I have lying around the fridge
1 banana or one apple
1 superfood such as Linwoods crushed flaxseeds or chia seeds (from supermarkets)
I blend it all together into a creamy delight and consume – it keeps me going until lunch.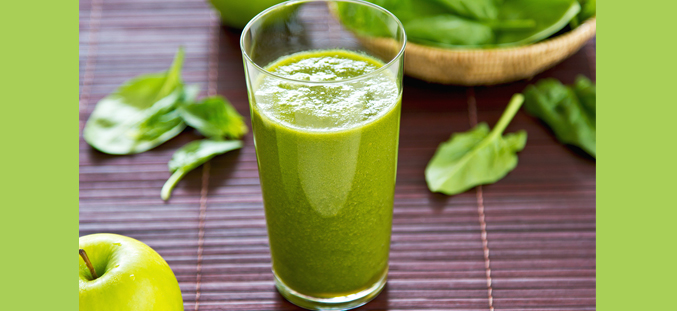 RELATED POSTS:
RELATED VIDEO:
The quick breakfast super-smoothie
JUST JOINED THE HEALTHISTA JANUARY TWEAK DIET? here are some guidelines to get you started
What is the Tweak diet? Designed for anyone who doesn't want to go on a big starv-y diet during January, we deliver you one new small change to make to your diet or lifestyle on each day in January. You continue each change throughout the month and come February, be on your way to weight loss and new healthy habits you can keep all year. You in?
1. Start anytime. Some of you will be starting on January 1st, but that's not compulsory. If you're joining us after January 1st, simply go back to Day 1 and start from there.
Like this article? Sign up to our newsletter to get more articles like this delivered straight to your inbox.