A large body of research shows thin people eat breakfast, fat people don't. Add protein to your breakfast mix and you've a winning combination for weight loss and sustained energy.  If you're just joining us now, scroll down to see how The Tweak Diet works
Missing breakfast leads to overeating later in the day as blood sugar drops mid-morning making you more compulsive around food and less likely to resist that double mocha and Danish, says Dr Marilyn Glenville, author of Fat Around The Middle (Kyle Cathie £9.99). 'Plus, you are more likely to binge at night as your body plays catch-up on calories you have missed, making you more likely to store the calories as fat.'
Researchers at Imperial College London recently used MRI brain scans to study the effects of skipping breakfast.  They found the reward centres in the brains of the breakfast-skippers lit up when they saw higher-calorie foods such as pizza, cake and chocolate, making them less likely to resist junk food than those who opted for a morning meal.
But not all breakfasts are created equal, especially when it comes to weight loss and keeping hunger at bay.
In fact, eating any form protein in the morning – plain yoghurt and berries, mackerel or smoked salmon and tomato, an omelette or some raw muesli with nuts – makes for a breakfast of (thin) kings.  'If you can't face breakfast,' says DrJohn Briffa, author of Escape The Diet Trap (£8.99 Fourth Estate).  'Having a handful of walnuts or almonds an hour after waking will be enough to stop you binging later.'
Scientists have also discovered that eating protein keeps a substance in the body called ghrelin at bay, that's the hormone that makes us hungry.  In trials published in the American Journal of Clinic Nutrition people who ate a high protein breakfast kept their ghrelin levels down for longer than those that ate just carbohydrates.
In fact, the humble boiled egg – ready in a few minutes – a perfect protein, could bolster your weight loss chances.  In one study, overweight women who had two eggs a day for eight weeks lost 65 per cent more weight and had an 83 per cent drop in their waist measurements than those that ate plain bagels. Research at Pennington Biomedical Research Centre in Louisiana found those who started their day with two boiled eggs felt less hungry and ate less come lunchtime.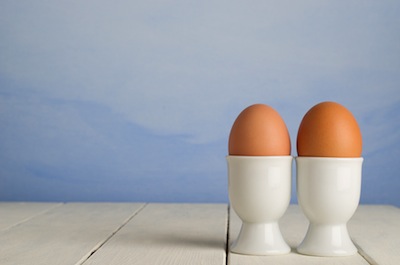 My favourite weight loss breakfasts include two boiled eggs and fresh sliced tomato and rocket salad or a spinach and mushroom omelette.
When I am in a hurry I love a smoothie made with one scoop whey protein (I like Protein Works Whey Protein £10.99 – it's pure and sweetened only with Stevia, a plant sweetener), apple, crushed flaxseeds (I like Linwood's crushed flaxseeds from supermarkets or £9.70 from Amazon), ice cubes, water and a handful or two of whatever green vegetables I have in the fridge. Keeps me going for hours.
Here are some more ideas for protein breakfasts:
Greek yoghurt with mixed berries – add a few teaspoons of fresh or frozen berries to two tablespoons plain, organic Greek yogurt, it's higher in protein than other yoghurts and will keep you going for longer.
Vegan Smoothie – Blend 200 – 250 mls of rice or almond milk with one banana or a cup of berries, a cupful of spinach or kale and one scoop Sun Warrior Warrior Blend Vegan  Protein Powder (this is high quality protein powder from rice and hemp from Amazon or health food stores and again it's only sweetened with Stevia – watch protein powders as they can contain an array of artificial ingredients and sweeteners, especially the cheaper ones).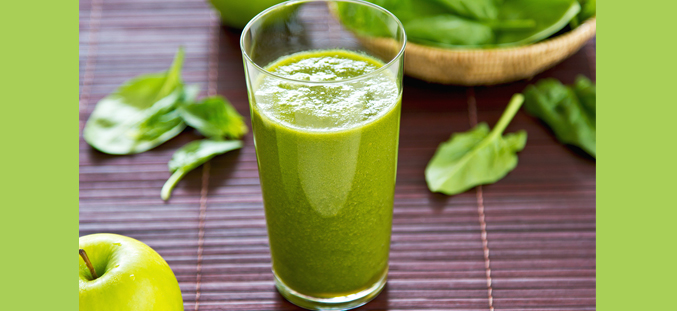 Poached or scrambled eggs on wholemeal/rye toast with grilled tomatoes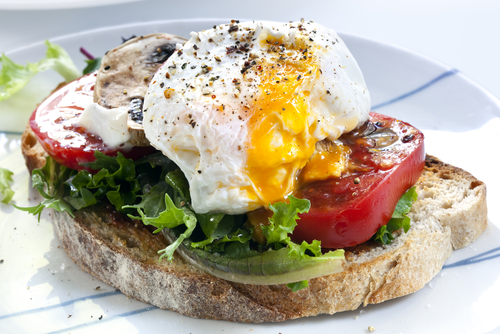 This is a low glycaemic index (GI) breakfast with good levels of protein from the egg whites and omega 3 fats from the egg yolks and antioxidants from the tomatoes.
A large bowl of porridge with ground nuts and seeds
Oats give sustained energy (low GI) and the nuts and seeds add a protein to help lower the GI of the breakfast even more, so this breakfast is more valuable in terms of energy levels.
Kippers, grilled sardines or mackerel fillets served on wholemeal/rye toast with tomato and rocket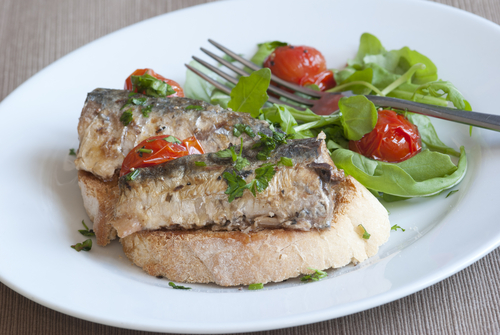 Serve the kippers with tomatoes and mushrooms, or roasted vegetables left over from the night before. This breakfast is a good protein with excellent levels of Omega 3, which are important for weight loss.
VIDEO: Smoked salmon scrambled eggs with flaxseed crackers from Alli Godbold
VIDEO: The keep-you-going breakfast omelette from Dale Pinnock
RELATED: What slim women eat for breakfast
Your January Daily Tweak Diet guidelines:
1. Start anytime. Some of you will be starting on January 1st, but that's not compulsory. If you're joining us after January 1st, simply go back to Day 1 and start from there.
2. Continue with each of your small changes throughout the month and come end January, you will have built up a heap of new healthy habits and will be well on your way to losing weight and feeling better.
3. If you fall off the wagon just get back on asap If you don't manage to keep up all your small changes every day, don't worry. Just get back on the next day or even better, at the next meal.
4. Measure once at the start and once at the end. That's all Take your waist, hip and bust measurements and weigh yourself at the start and end ONLY of your tweak-a-thin journey. I don't want you getting bogged down in the numbers and would prefer you focus on how much better you'll feel (the weight loss will happen, don't worry)
5. Send us selfies of your tweak-a-thin journey Post them to Healthista on Twitter, Facebook and in the comments below. At the end of January we'll publish them and you'll be in with a chance of winning a Healthista exclusive pamper hamper handpicked by yours truly.
More posts in Healthista's January Daily Tweak Diet
Day #1 Record everything you eat
Day #2 Drink two litres of water daily
Day #3 Your at-a-glance portion guide
Like this article? Sign up to our newsletter to get more articles like this delivered straight to your inbox.