Positive Week runs from October 6th-12th and will be highlighting the lifestyle and fashion brands with a social conscience that you can trust
Having a social conscience and marketing your brand's concern for the environment is awfully fashionable right now. But do you ever wonder how sustainable the production and sourcing methods of your favourite say, handbag designer really are?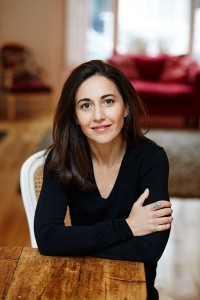 Diana Verde Nieto has made it her business to celebrate luxury brands that really are making a difference. To the planet. To the environment. To society. Nieto is the founder of positiveluxury.com, a website dedicated to helping you work out which brands you can trust. They have created a benchmark called The Butterfly Mark (below) awarded to brands that pass the site's stringent standards for environmental responsibility.
This week, Positive Luxury are hosting their second annual Positive Week, an event in which speakers from benchmarked sustainable luxury brands such as Aspinal London, Okapi and Neal's Yard Remedies will be communicating the ways they're flying the flag for sustainable and socially responsible production.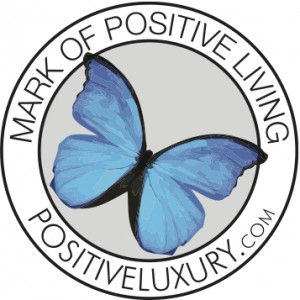 During this year's Positive Week, there will be social media (use the hashtag #positiveluxury), online content, events and competitions to win some of the luxe products endorsed by the site.
Positive Luxury will also be launching the new Trust Button, a groundbreaking technology that will allow consumers to engage with brands direct and understand the positive actions and commitments that brand has undertaken.
Find out more about what's happening here.
Like this article? Sign up to our newsletter to get more articles like this delivered straight to your inbox.