Star products:  Bourjois Intense Waterproof Metallic Eyeliner No. 51 £4.99 and Sephora Pro-Angled Liner Brush £16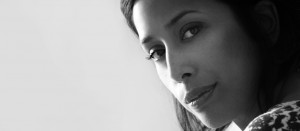 About Nadira International Make Up Artist, Nadira V Persaud, aka Make Up Mistress, with almost 20 years of beauty expertise is highly sought after "backstage" and "on set" of editorial, advertising and TV shoots in the UK, Europe and Asia.
Her broad and often unique outlook towards beauty for actresses, models and women like you are offered through her insightful tips and tricks via blogging,  beauty pages, social media, as well as her strategic roles as brand ambassador for a number of UK and European make-up and skincare brands. In addition to this, she remains on speed dial to many women "on" and "off" camera with her ever popular bespoke Make Up Mistress sessions which strive to give women step by step guidance in application with foolproof advice on products without the hype.
Nadira welcomes a wellbeing portal such as Healthista as she dedicates her time to spreading the words that "beauty starts from within and the rest will follow." Find out more at Make Up Mistress and read Nadira's blog here
Like this article? Sign up to our newsletter to get more articles like this delivered straight to your inbox.