Celebrity make-up artist, brand creator and television personality, Ruby Hammer MBE, knows a thing or two about make-up and skin care.  We challenged her what she would HAVE to have if she were stuck on a deserted island and was only allowed ten products
With over 20 years in the business, Hammer has not only launched her own lines (Ruby & Millie, Ruby Recommends) but has also discovered many an iconic brand including Tweezerman and Mister Mascara, and helped to bring luxe, natural range Aveda to the UK market. Having just launched her first website, rubyhammer.com, a mix of her work, creative and professional services and beauty blog, she spills out the contents of her desert island make-up bag for Healthista.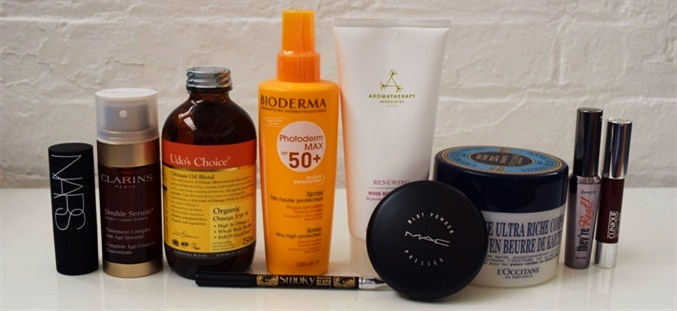 1. Udo's Choice Ultimate Oil Blend 250ml, £10.45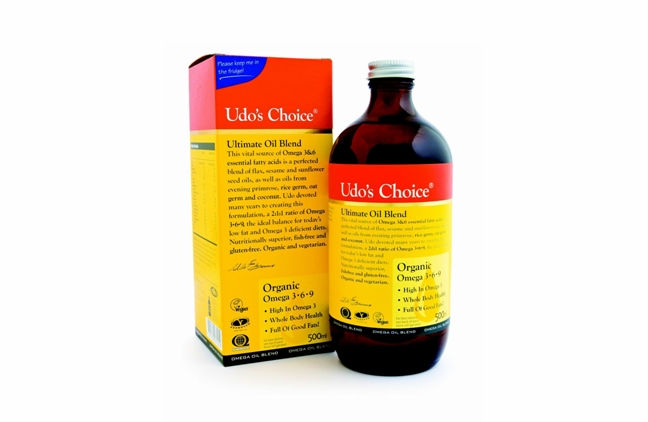 'I'm a believer in beauty from within and I have long been a fan of Udo's Oil. With its potent blend of Omega 3, 6 and 9 fatty acids, it ticks all the boxes for me. I use it daily to help maintain healthy nails, hair, skin, joints – and memory. Essential for me these days all year round!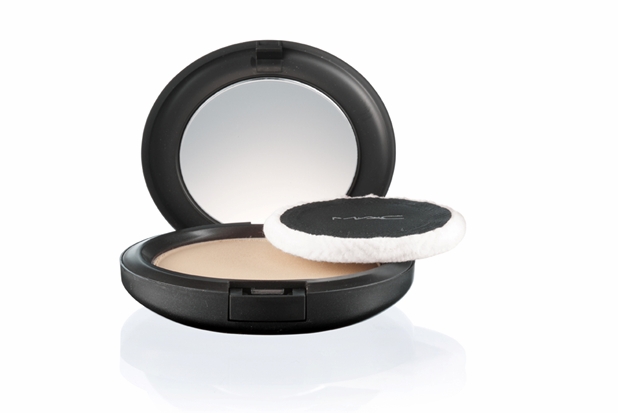 2. MAC Blot Powder Pressed, £18.95
'I couldn't be without this powder which is brilliant for taking away shine when it's hot, or if I'm on the go and don't have time to fiddle about with loose powder. It zaps any oiliness without adding any cover and comes in a selection of colours to suit the palest to the darkest skins.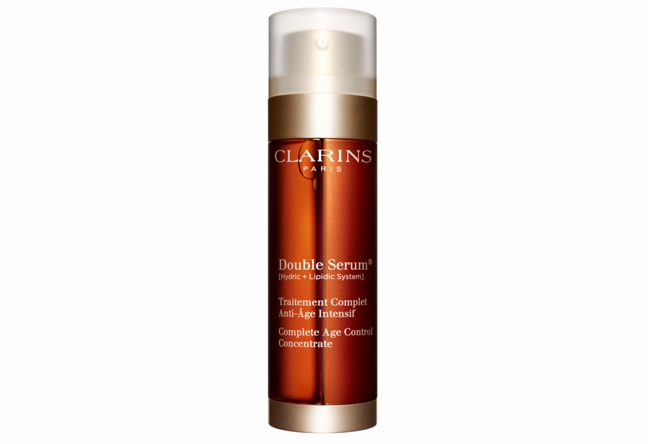 3. Clarins Double Serum 30ml, £55
'Since it launched, I've gone through bottles of this! It's got the richness of oil without feeling greasy and sinks into my skin quickly. I use it everywhere – neck, décolleté, face – before I apply moisturiser morning and night. It keeps my skin bolstered from the elements and when I use it regularly my skin looks fabulous – even if I do say so myself! Another bonus – it smells amazing.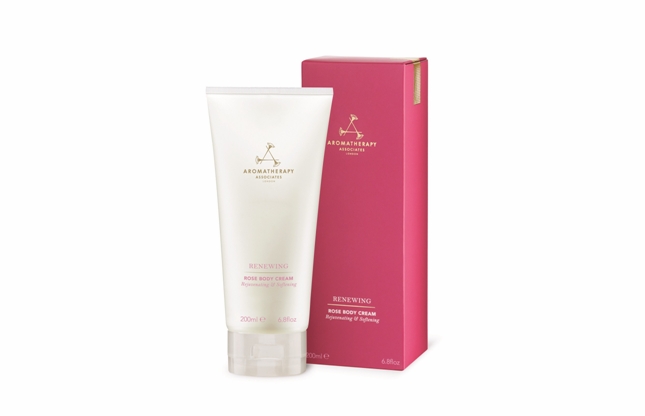 4. Aromatherapy Associates Rose Renew Body Cream 200ml, £19.98.
'This gorgeous rosy cream has also become my signature scent.  It hits the spot in terms of leaving skin soft, smooth and hydrated and smelling sexy. It really lifts my mood too.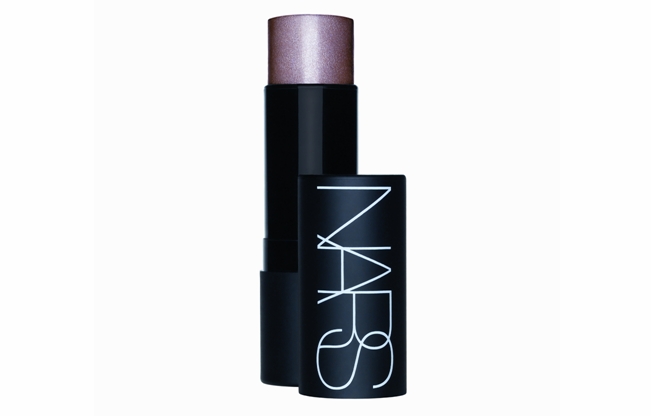 5. NARS Multiple in Malibu, £33.95
'This really is a classic and I can't imagine going through summer without it! I use it on top of my cheekbones, on my eyes, across my brow bones and on my lips. It's perfect for giving sheen to exposed shoulders and decolette too.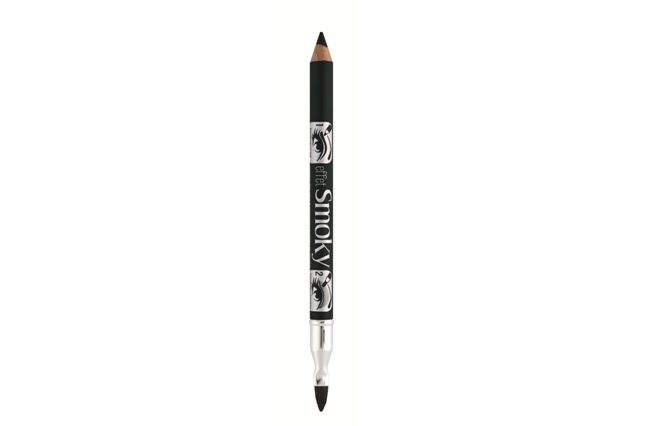 6. Bourjois Smoky Eye Kohl Pencil, £3.99
'I love a bit of eyeliner and feel naked if I'm not wearing any. This pencil is the perfect texture for smudging softly around the eyes and for using along the water line for extra drama.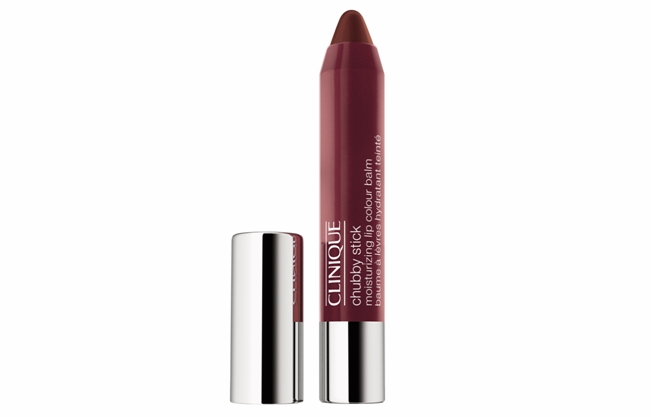 7. Clinique Chubby Stick in Richer Raisin
, £17.00
'This is a great multi-purpose lip product. When I want the comfort of a lip balm with a hint of colour, I use it instead of lipstick. It's also great to mix with any lipstick to give you a different colour and texture – and you can also buy a few and mix them up for variety.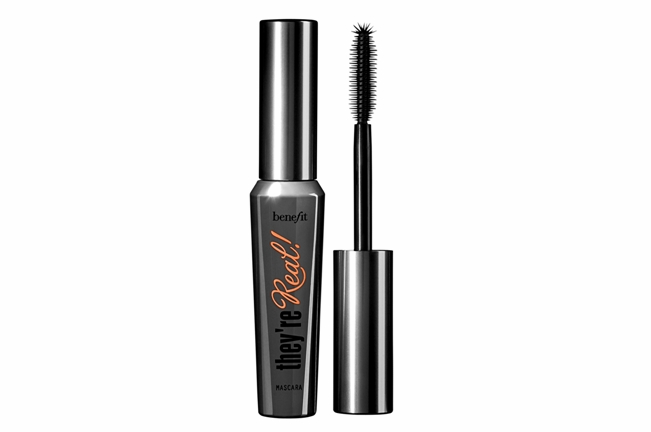 8. Benefit They're Real Mascara, £19.50
'I love the fact that this mascara gives you a false lashes effect with the minimum of hassle. The specially designed brush is perfect for doing upper and lower lashes and you really catch every lash.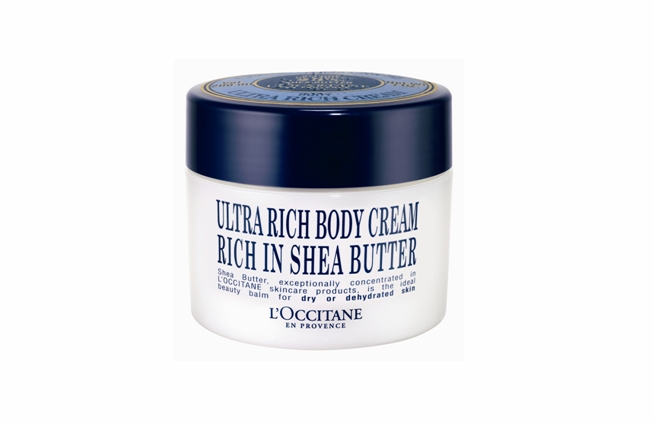 9. L'Occitane Ultra Rich Body Cream Rich in Shea Butter 200ml
, £36.54
'I have desert-dry, lizard-skin skin all year round so a super-rich, moisturising cream is a must-have. I use it religiously on my knees, shins, feet, elbows and anywhere that needs a heavyweight moisturiser. It smells great and feels really comforting.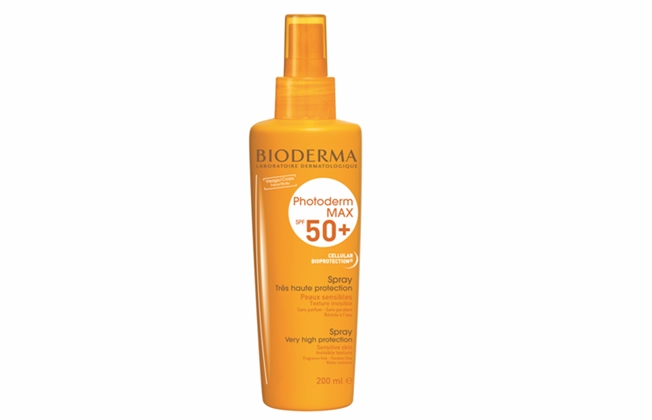 10. Bioderma Photoderm Max Spray Very High Protection SPF 50+
, £17.60
'This gives a really high level of protection but doesn't leave a white film on my skin or sting, which I find that some high protection sun creams. I can even wear make-up on top without feeling I've got too much product on my face.
HOW TO WIN IT!
Win a selection of Ruby's bag worth £143.56 – just share this story on Twitter or Facebook or tell us in the comments what your ONE desert island product would be and you're in with a chance. Comp closes April 30th. Read our competition rules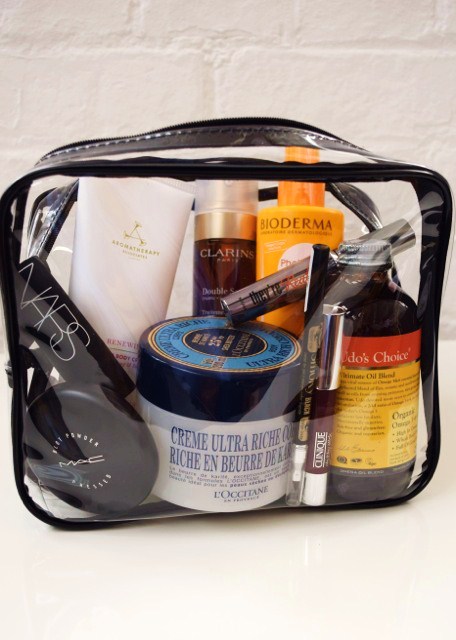 Like this article? Sign up to our newsletter to get more articles like this delivered straight to your inbox.