Unless you've been living under a rock, you've probably come across the term 'mindfulness' recently. A new course at chi chi private member's wellbeing centre Grace Belgravia starts on November 6th
Practiced by the likes of Meg Ryan and Oprah, it's a non-religious meditation that's famed to help anxiety, depression and stress (it's not quite proven it helps you walk on water but researchers are working on it).
Ruby Wax uses mindfulness techniques on the Tube (among other places) to overcome her depression, saying 'I only had my depression once it overtook me and then it was too late so now I can see it early and do something about it and get over it'.
Practicing Mindfulness doesn't mean sitting on the floor with your legs crossed – it should be included it in everything that you do, helping you to achieve your personal best, and whilst doing so experience more job and life satisfaction.
On the 6th of November, the women's only private members' health and wellbeing club, Grace Belgravia, will be holding their first mindfulness course.  It aims to help participants to conquer the following :
– Reduce stress and boost their immune system
– Be better at decision-making & improve their problem-solving abilities
– Have greater insight and increase their mental flexibility
– Be better team players
– Have more patience and compassion
– Understand emotions better
– Reduce pain & insomnia
– Create small & large shifts in clarity
– Increase their enjoyment of life
The course is taught by Louise Chester, who first started practicing Mindfulness whilst working in the city back in 1994. After leaving her then job in favour of advising business leaders, she went on to found Mindfulness at Work Ltd in 2010.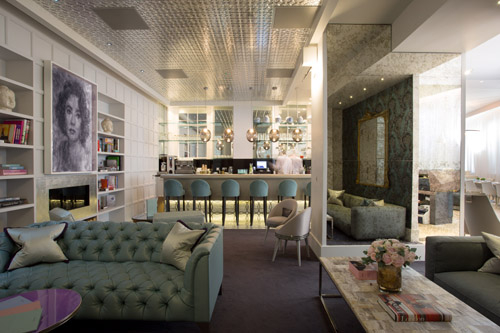 During the course participants will have four weekly 45-minute group sessions with Louise, each 6:45pm on the 6th, 13th, 21st and 27th November. They will also have aids to help them at home, including an audio CD, mobile app and a daily email.
The course costs £120 including a £20 donation to the Wellbeing Of Women charity, which works to improve the health of women and their babies. To find out more about the course, or membership at Grace, visit their website. Tickets for the course can be bought directly here.
READ MORE ABOUT MINDFULNESS :
THERAPY Which talking treatment do I need?
Why everyone's talking about MINDFULNESS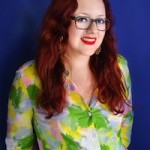 Lydia Jones blogs at abitofwhatifancy.blogspot.co.uk
Like this article? Sign up to our newsletter to get more articles like this delivered straight to your inbox.