Looking to pamper yourself with some luxury organic bath and body products? Bamford's new line of organic soaps, lotions, fragrances and more have us drooling at Healthista Towers
Natural and organic body products have just received a luxurious makeover at the hands of Bamford. A company filled with beautiful women's clothing and lush bath and body products that are all natural and artisan made have recently launched additional products for the anticipation of winter to come.
Included in the new launch is an organic line of room fragrances, a seasonal Winter Candle, fresh arrangements of Bamford products in gifting boxes, a baby collection of hair and body washes, powders, balms, and soaps, a dual body splash in two fragrances  of 'One Morning' and 'One Evening' and rich body creams in two new scents.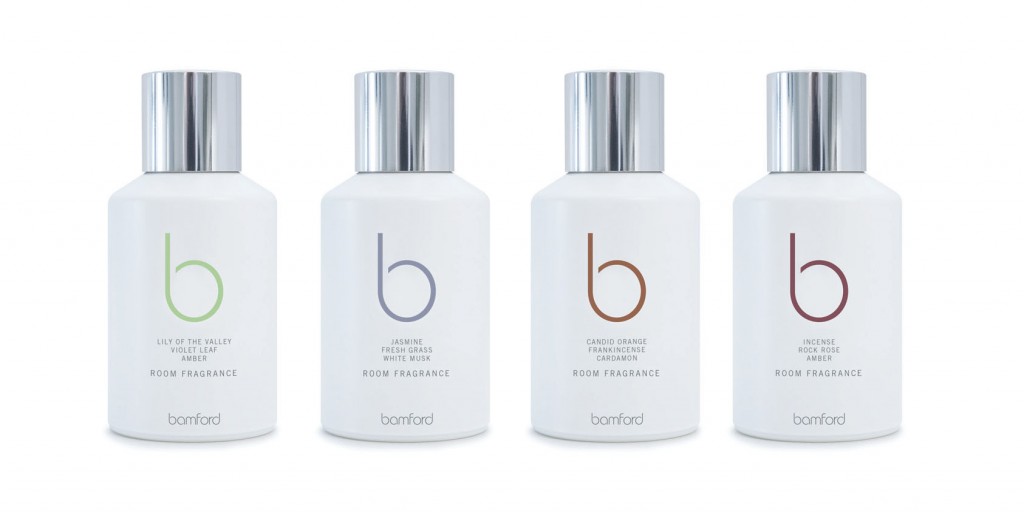 The luxury organic products are elegant and lush, but our favorite part of all of them is the incredible smell that comes from each due to Bamford's range of oils. New completely organic room fragrances are scented with lily of the valley, amber, rose, candied orange, fresh grass and jasmine. A new Winter Candle in a green glass jar is fragranced with frankincense, cardamom, vanilla and with undertones of aged leather and wood smoke. Rich body creams have deep undertones of geranium, lavender and peppermint and rose, chamomile and lemon. And don't even get us started on the new body splashes called One Morning and One Evening that smell like the most beautiful walk in the country either at sunrise or sunset. We've completely hopped on the Bamford bandwagon if you can't tell.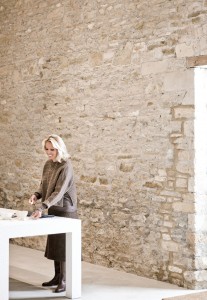 Lady Carole Bamford, founder of Bamford, was inspired by the emerging organic farming movement to create the Daylesford Organic Farm in Gloucestershire before moving into clothing and body products. She carried the same focus on sustainability and holistic living from her organic farming into the products she developed at Bamford, which are certified by the Soil Association as being organic, are made from sustainable and holistic living ingredients and are all free of parabens, SLS, artificial coloring, mineral oils and synthetic fragrances. The clothing lines are of rich fabrics made by hand from natural fibres in muted, soft tones that drape over the wearer. One specific line, the Resort Collection, is designed with travel in mind with light and comfortable fabrics in a natural colour pallet.
Along with the clothing line and body products, Bamford's The Haybarn is a day spa in the Cotswolds that focuses on nurturing the mind, body and spirit by emphasizing ones connection with nature. Yoga, pilates, meditation, facials and massage are all available and incorporate their luxury organic creams, oils, skincare products and lotions from their body collection. While not all of us can make it to the Cotswolds for a luxury spa getaway (as much as we would like to), using Bamford's bath and body products at home can feel like a close second.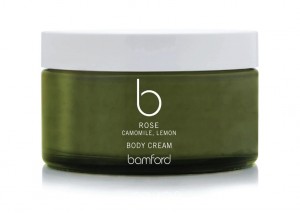 Of the new products launched, we've become hooked on the two new body creams at Healthista Towers. Each morning at the office starts with two fingers dipped into the Rose, Chamomile and Lemon body cream for a slather of moisture. Made with cocoa butter, shea butter and honey, all organic, these creams provide the ultimate hydration, which is needed especially in these upcoming winter months. Dry elbows and knees are no match for the nourishing creams Bamford has created.
If you're on the hunt for thoughtful Christmas gifts, scent themed gift boxes from Bamford would give every organic lover a touch of luxury. With a body wash, body lotion and pebble soap bar packaged in a box with a breathtaking photo taken at the Cotswolds near Lady Bamford's Daylesford Estate of Daylesford Organic, the gift looks just as gorgeous at it will feel on their skin. Soap and lotion duos retail at £38, collections with soap, loation, and a bar of soap retail at £65 and the Best of Bamford box retails at £95. While this gift is a bit pricey for some shoppers, we think it's worth a bit of a splurge for the gorgeous scents and moisturizing finish Bamford's products offer.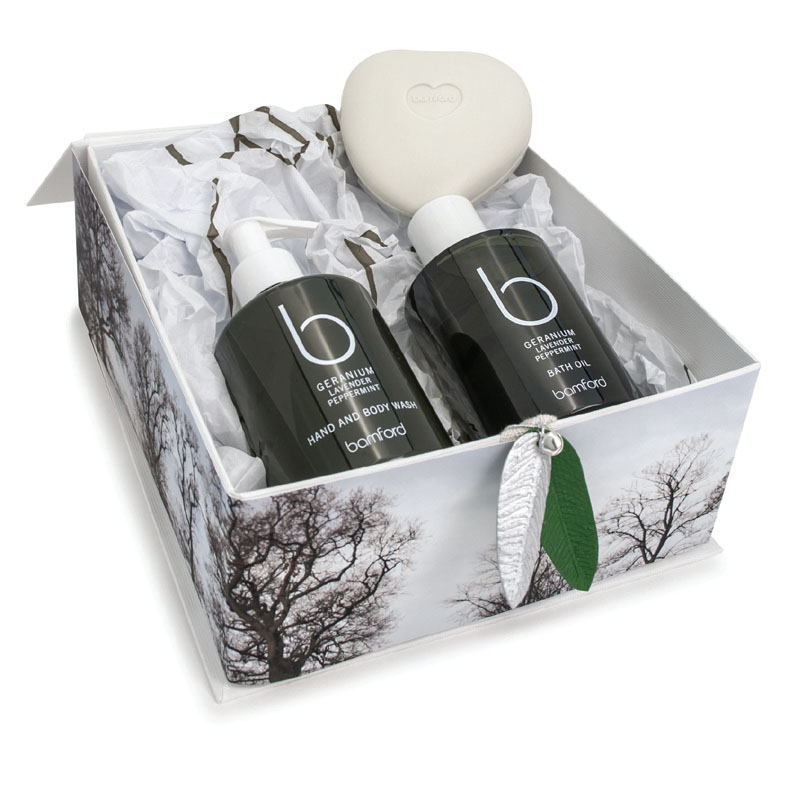 Have a young child or know someone who does? Bamford's new certified organic baby line has hair and body washes, baby powder, balm and pebble soaps. The products contain aloe vera to gently sooth young skin and are scented with camomile, lavender and tea tree for a softer finish.
While they're a bit of a splurge, the quality and luxurious finishes of the Bamford line make the price point worth it.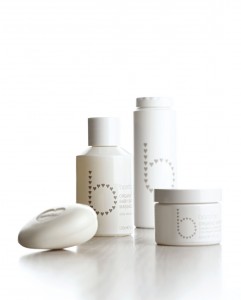 Visit Bamford for more on their products, the Haybarn spa and other news.
Want more things we LOVE?
READ: WE LOVE the new make-your-own organic beauty and body products from Beauty Kitchen
READ: WE LOVE the new all-natural protein powder made entirely from novel ingredients such as pumpkin seeds and hemp
READ: WE LOVE the new collection by Every Second Counts, from ex-fashion editor turned fitness kit designer
READ: WE LOVE: new sunflower, sesame and pumpkin seed blends with natural flavourings
READ: WE LOVE Saviour skinny snack boxes with endless super-healthy snacking options all under 120 calories
Like this article? Sign up to our newsletter to get more articles like this delivered straight to your inbox.