Need to reduce stress? Need some new self care tips? Look after yourself with one or more of these self-care essentials for a happier, healthier you 
Self-care – a prominent buzzword, yet it remains an overlooked part of our daily lives.
Essentially, self-care is the nice things we can do for ourselves, to keep our body, mind and spirit in check.
It can mean anything from baking yourself a yummy cake to buying yourself a new throw for your sofa, or signing up to the gym or getting your hair done.
We know that it's important to take care of ourselves, but what about that work deadline or family needs at home?
there is a key link between beauty and self-care
Oftentimes we put work, family and friends issues before our own and forget to pamper ourselves and treat our bodies in the right way. Instead, many of us have learnt to self soothe with alcohol, cigarettes, food or drugs.
At Healthista we strongly believe there is a key link between beauty and self-care. When you apply a beauty product or indulge in a beauty ritual, you create a conscious connection between you and your body.
Caring for yourself and putting yourself first is a must for a happy, healthy life. That's why Healthista has been on a mission to find self-care essentials that will help you to embrace self-care the right way…
#1 Treat yourself to a feel-good massage
There is nothing more relaxing than zoning out and letting someone massage you into blissful relaxation. Treating yourself to a luxurious massage should be top of everyone's self-care to do!
If you are looking for something extra special with that healing touch then look no further than the highly acclaimed massage therapist Sarah Jane Watson, founder of the bespoke SJW Signature Treatment.
Having a first-hand experience, Healthista can truly say that this is one of the most powerful, deeply restorative, and luxuriously peaceful massage treatments in London.
a luxurious massage should be top of everyone's self-care to do!
Upon walking into Sarah's treatment homely room, you feel an instant state of calm; the lights are dim, the music is playing softly, the candles are lit, and the aromatic essential oils are dancing in the air. It is a serene space of aromatherapeutic bliss.
Sarah's energy is calming and other worldly, she sits you down and talks to you first, finding out about your preferences and requirements, relaxing you into the treatment.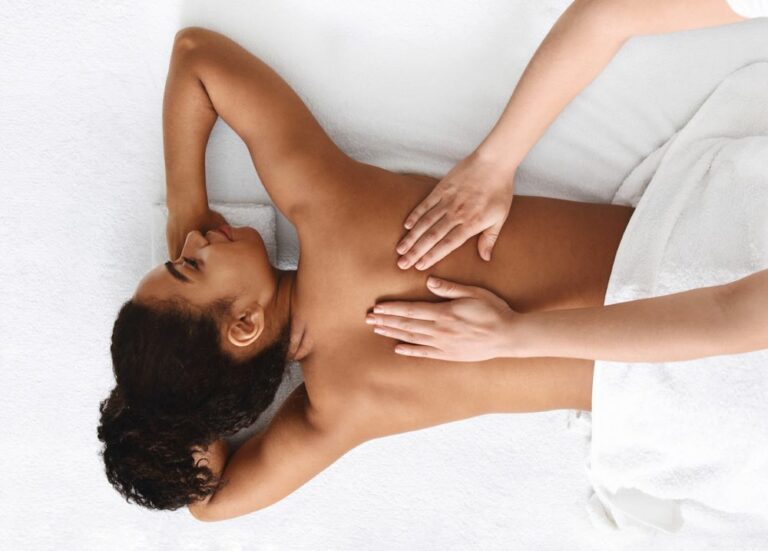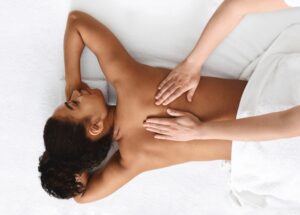 As you lay down upon the heated massage bed Sarah wraps you up in multiple soft towels as she begins to work over the towel initially then carefully unveiling parts of your body whilst keeping your modesty intact.
It feels like you are wrapped in a warm loving cocoon, providing a real safe space. Sarah's hands feel like multiple healing strokes, enveloping you whole. She is a truly energetically, intuitive worker, rebalancing the nervous system through the release of every strand of your emotional and physical tension.
Sarah's hands feel like multiple healing strokes, enveloping you whole
The treatment fuses a rhythmical flow, balanced of Swedish, Hawaiian, Balinese, Accupressure and ancient Indian head massage techniques for complete relaxation.
Following the treatment Sarah sits you down for some herbal tea. Just be careful walking back down the stairs because the state of inner calm, peace and tranquillity truly puts and keeps you in a meditative trance for a little while after!
#2 Get yourself to the hairdresser
Does anything beat the feeling of a fresh hair cut or colour? You can literally come out looking and feeling like a completely different person.
Invest in some 5* quality time for yourself and treat yourself to a new hairstyle.
Celebrating 35 years, Healthista favourite Charles Worthington Salons have been at the forefront of hairdressing, providing the London elite with the very best in colour and style services.
With world-renowned expert stylists, you can rest assured you're in safe hands as you're welcomed into Charles Worthington.
nvest in some 5* quality time for yourself and treat yourself to a new hairstyle
The 5 * salons are situated in perfect central London locations – a beautiful Georgian Townhouse in Covent Garden or the stunning newly refurbished flagship salon on Percy Street, a quiet tree-lined street in Fitzrovia where both make for the ultimate sanctuary to be spoilt.
I myself recently visited Charles Worthington on Percy Street, and yet again it didn't disappoint.
Katie Hale, Head of Colour and master stylist worked her magic taking my hair from dull to divine, just look at the before and after below – Healthista highly recommends!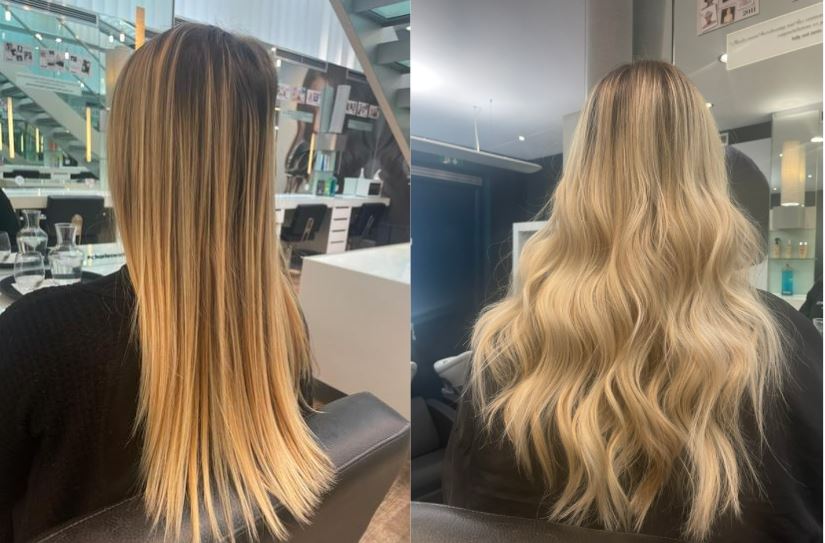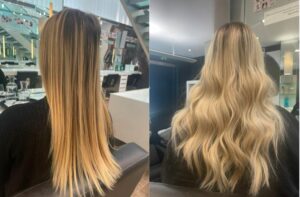 #3 Invest in quality products for your evening skincare routine
Nothing screams self-care and looking after yourself more than an indulgent skincare routine.
Whether you treat yourself to a pamper in the morning or evening (or both), investing in quality products is a guaranteed way to ensure gorgeous skin results and therefore a happier you, as lets be honest skin woes can seriously affect your overall mood.
Dermatology M is our favourite go to dermatological product range to recover and restore the skin and is created by a leading dermatologist, master herbalist and doctorial authority of clinically traditional Chinese medicine, Mazin Al-Khafaji.
lets be honest skin woes can seriously affect your overall mood
Whether you suffer from acne, eczema, psoriasis or rosacea, Dermatology M has every cream, ointment, lotion and tincture, that will aid inflammation and restore your skin back to its most natural balance.
Follow this skincare night-time routine:
Step #1 Start your night-time routine with a deep cleanse using the Jin Yin Hua – Honeysuckle Cleansing Wash, £42 a purifying cleanser that does not dry out the skin.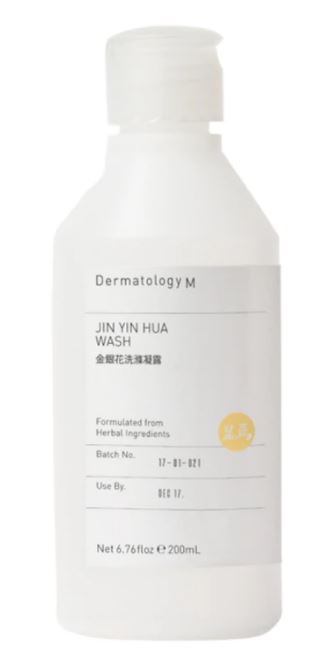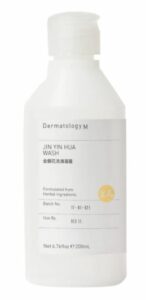 Benefits:
Cleanses, brightens and soothes combination, oily or acne-prone skin,
Helps rebalance sebum production,
Helps clear the heat and toxins associated with acne.
Ideal for: All skin types and especially for combination and oily skin prone to acne and breakouts.
Step #2 Once your skin is cleansed apply the Xiao Cuo Mian Mo Cleanse & Clear Face Mask, £32 for that extra deep purification.
Benefits:
Helps unblock pores and rebalance oils on the skin,
Soothes, protects, and detoxifies,
Leaves skin soft, smooth, and supple,
Contains natural actives rich in anti-inflammatories, antioxidants and anti-bacterials.
Ideal for: Combination and oily skin prone to acne and breakouts.
Step #3 Followed with Qu Ban Shui Gao Overnight Brightening Face Moisturiser, £29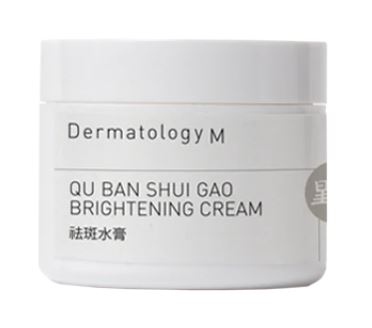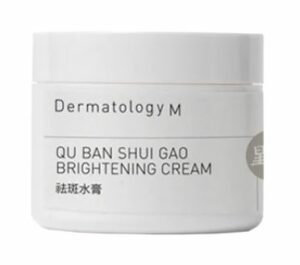 Benefits:
Intensely brightens and moisturises, nourishes,
Noticeably improves the appearance, texture, and radiance of mature skin,
Contains natural actives rich in natural antioxidants and anti-inflammatories.
Ideal for: All skin types, including dull, hyperpigmented skin and mature skin. Ideal for those experiencing melasma or chloasma.
Healthista also loves award-winning brand Revision Skincare, professional medical skincare, developed by scientists and validated by doctors
A true pioneer, using bioavailable peptides, helping to combat ageing, formulated with prebiotic technology to harness skin's natural microbiome.
Follow this skincare night-time routine:
Step #1 Start with Revision's Finishing Touch Microdermabrasion exfoliation scrub, £49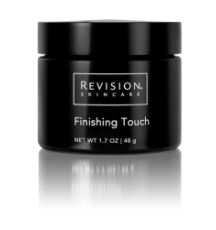 Benefits:
Polynesian Volcanic Black Sand and ultra-fine Pumice exfoliates skin, removing dead cells and excess oil, with shea butter, leaving skin feeling radiant and more youthful.
Infused with Freshwater silt to purify the skin, unclogs pores and helps to absorb impurities.
Leaves skin feeling hydrated, nourished, smooth and clean once rinsed off, unlike many other facial scrubs.
Ideal for: all skin types, particularly oily and combination.
Step #2 Then apply the Retinol Complete® 1.0% anti-ageing serum, with vitamin C, £129.50
Benefits:
This revolutionary serum leaves the skin with a brighter, smoother texture while addressing fine lines and wrinkles.
Features time-released Retinol for best results with minimal irritation.
Hydrates the skin to balance the drying effects sometimes associated with Retinol.
A blend of antioxidants and botanical extracts to target the appearance of fine lines and wrinkles while hydrating, brightening, and evening out skin tone.
Ideal for: all skin types.
Step #3 Then for the finale and to seal the deal finish off with the Firming Night Treatment – Intense night-time moisturiser, with peptides, £74.50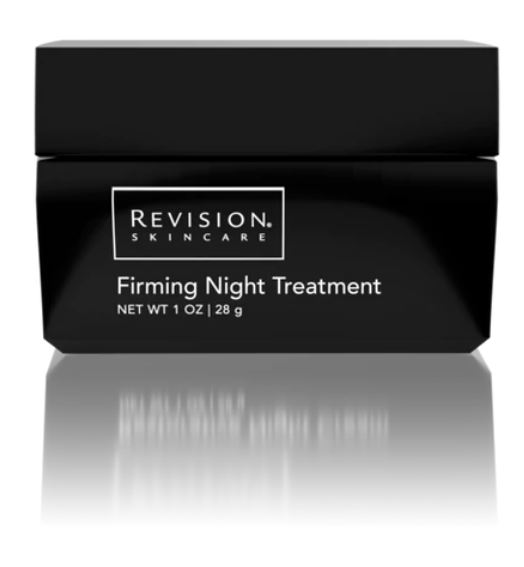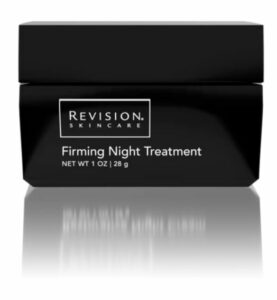 Benefits:
Combats the appearance of fine lines and wrinkles helping to prevent premature signs of ageing through a formulation of two clinically proven peptides.
Sodium Hyaluronate supports the skin's natural moisture barrier leaving it feeling rehydrated and restored.
Relieves dryness with Shea Butter and a proprietary blend of botanical extracts to give you more radiant, younger-looking skin.
Leaves the skin feeling refreshed and thoroughly hydrated and is ideal for those with dry or sensitive skin.
Ideal for: dry or sensitive skin types.
#4 Boost your health with bespoke supplements
Unless you can afford your own personal health advisor, deciding which supplements to take can feel like a guessing game.
Being very health conscious generally, Ksenia Lavrentieva – Healthista's Business Development Manager – believed blood testing to be an extremely important yearly marker to determine the state of your health from the inside out. But a GP service can only go so far and if you are not the pushy type this is not something the NHS welcomes regularly.
deciding which supplements to take can feel like a guessing game
Ksenia no longer wanted to compromise her health and wanted to know everything was in working order so she finally decided to take the plunge and go private and take a deeper look into the maximum blood testing parameters one can have.
Taking to Google, Ksenia stumbled across Bioniq – a clinically proven, award-winning blood testing and personalised supplement company, driven by world leading data, with dozens of clinical trials and prestigious peer-reviewed journals under their belt.
https://www.instagram.com/p/CZth5fzLEA6/
The Bioniq package includes a consultation with their nutritionist following your test and access to your AI powered dashboard and APP where you can see all your results. A personalised client manager and of course your personalised prescription of Bioniq supplements.
The course of supplement granules are created using a Swiss technology. They release their active ingredients during a 12-hour period to ensure maximum absorption, distributing throughout your GI tract and don't interact with each other while gradually releasing the micronutrients.
By taking your Bioniq supplements twice a day, you'll receive all your vitamins, minerals and microelements throughout a 24-hour period. The results are tested in one of the best labs in London.
Ksenia's Bioniq journey began with a blood test that checks 50 parameters, consisting of up to 53 vitamins and minerals, which include a full count of your vitamins, mineral levels, metabolism, hormones, haematology and liver function.
Most conventional vitamins are full of bulking agents and are weak in their true potency
With the convenience of a trained phlebotomist that comes to you, the procedure was quick and painless. It is of course also possible to attend one of their London clinics if you prefer this over a home visit.
A week later the results were in. In a very simple to follow online dashboard, Ksenia reviewed her results and their explanations, as well as the immediate markers that needed to be addressed urgently. You can  also download a full clinic PDF report of the results.
A consultation with a nutritionist reassured Ksenia with regards to her results and advised her on the foods she needed to eat more of and the steps to take to reverse her deficiencies.
Most conventional vitamins are full of bulking agents and are weak in their true potency so you really have to invest in the top brands to see the best results, but with Bioniq you are getting the bespoke made to measure treatment so no gaps for guessing here!
Following this experience, Ksenia knew exactly where her health stood with her nutrient deficiencies and how she can now manage them to be her healthiest and therefore happiest self.
Don't just wait – prevention is ALWAYS better than cure!
#5 Reduce your caffeine intake and opt for delicious herbal teas
You know how much we love our tea here at Healthista HQ. It's delicious and soothing, and from green tea to darjeeling, we're hooked.
Tea doesn't have to just be a tasty treat though, it can help soothe ailments from hangovers to heartburn, colds to sleep. A tea-prescription if you will.
Our current tea obsession? T2 – the Aussie-born tea specialists.
The perfect way to press pause, take a break and prioritise self-care, T2 teas are as kind to the environment as they are to your body and mind.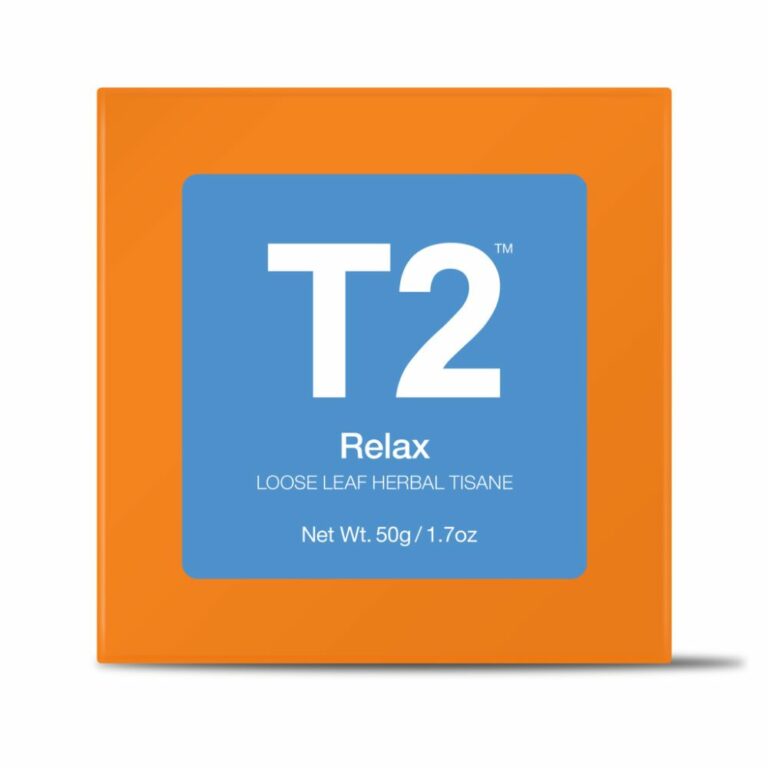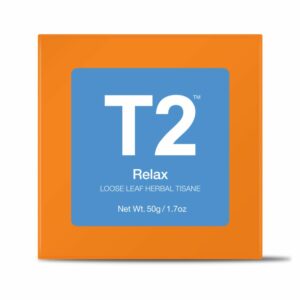 Create healthy habits and daily wellness rituals with over two hundred unexpected flavours – there's a tea to suit every style, taste and mood.
Calm in a cup, T2's The Quiet Mind, £12 herbal teabags combine soothing peppermint, lemongrass and eucalyptus with adaptogenic herbs ashwagandha and schisandra to deflect stressors of all kinds. Caffeine free and refreshingly citrusy in flavour.
T2's Relax, £8 is also a calm, soothing loose-leaf blend of sweet chamomile, rose and lavender with uplifting lemongrass and hibiscus.
A soothing, calming loose-leaf blend which has been created to ease tension and clear the mind.  The sweet chamomile provides a honey-tinged base for fragrant rose and lavender's fresh florals, alongside lemongrass, hibiscus, and hawthorn berries to complement the tranquillity.
#6 Optimise your rest time with sleep inducing products
We all deserve quality me time at the end of a busy day and simplest yet most affective self-care act you can do for yourself is ensuring you get eight hours of quality sleep.
As today is World Sleep Day (18th March) now is a better time than ever to invest in improving your slumber.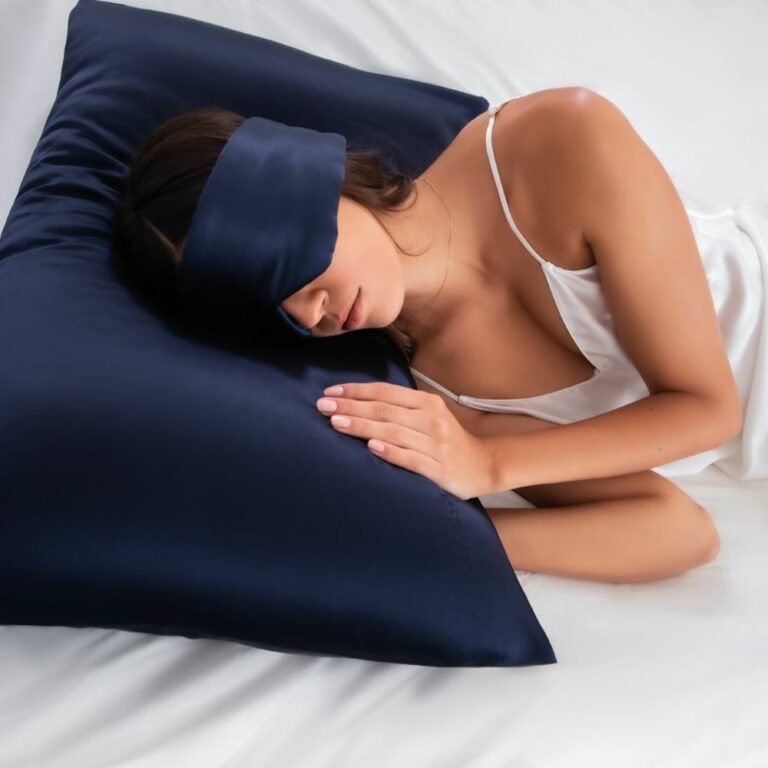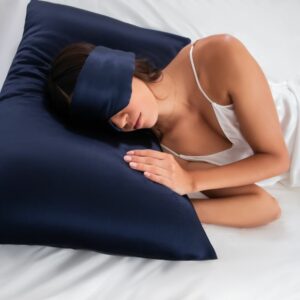 Drowsy was founded by insomniacs Thom and Richie Hemelryk. In the pursuit of a sleep-focused lifestyle, they realised it was time to give themselves some serious self-care and came up with the products that can help to do just that.
If you haven't heard about the cult famed sell out viral CLOUD sleep mask, £59.95 then you clearly haven't lived!
This luxury silk mask will help to provide the ultimate dark escape for weary eyes for an uninterrupted beauty sleep every night. Plus the silk pillowcase, £89 is a luxurious addition to any bedtime.
What's more, formulated to trigger the olfactory sensors in the brain that help to promote deep sleep, the heavenly scent of the Sleep S.O.S Pillow Spray, £21.95 will prepare you for a world of sweet dreams.
More Healthista Content:
Why are we so food fat phobic? Good fats vs unhealthy fats
8 healthy habits to help transform your mood (and your life!)
How to eat, exercise and live in sync with your menstrual cycle
12 ways to tackle stress and anxiety
Feeling burned out? 7 benefits of taking a 'brain break'
Like this article? Sign up to our newsletter to get more articles like this delivered straight to your inbox.