Welcome to Day 3 of the Healthista.com teams live juicing blog. Well, to say it's getting challenging would be an understatement – but we did do a fabulous shop (how sad are we if we're excited about buying kale?). Here's what happened…
THE SKEPTIC
Anna says:
Oh Wednesday, Wednesday, Wednesday. It started off so well.  I had my usual juices, miso and coconut water through the day.  I didn't feel too hungry or weak through the day and I had meetings with my developers who are these genius boys that were talking e-commerce and coding and I managed to follow their instructions it I think (let's see if the site is still up and running later) though I was worried about my stale breath as I now have a lovely white coating on your tongue which lots of juicing newbies report but some juicing experts report it's my body's way of eliminating (not sure what that means, but am willing to wait it out). So – gross alert – I am doing more tongue scraping and using Ultradex mouthwash which is good for controlling bad breath.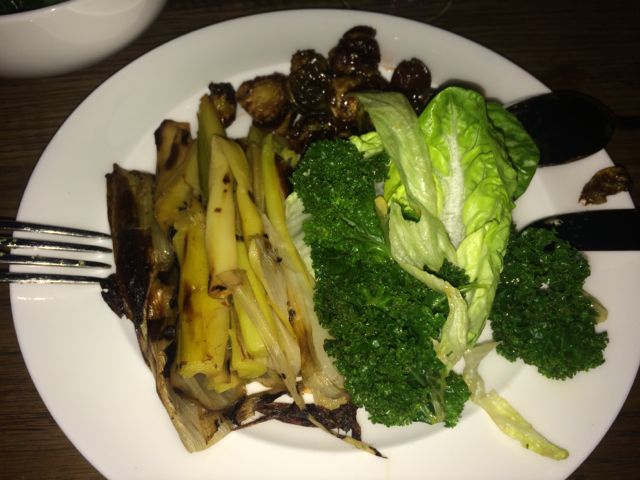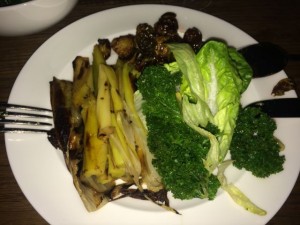 But the big issue was the day was none of that – it was the fact that I had to go out. It was a special night with three of my dearest friends that we had been trying to organise for months. There was no way I was pulling out for a reason as wimpy as a little juice fast. I don't drink alcohol and they think I I already a bit of a food bore so, it wouldn't be that different, surely. We went to the fab new restaurant Hubbard & Bell, which I adore for the way they cook single bits of food, duck, lamb, pork chops with real style and you buy sides of vegetables. So they were my get-out clause. In the absence of an in-house juice bar I decided to eat a few plats of vegetables. Well, they kept arriving and arriving and it turned into a bit of a feast of Brussels sprouts, leeks, salad with avocado and raw kale and pumpkin. The latter was made with something sweet and some nuts so I only had a few bites, but by George it was good. Honestly, for me it would have been impossible to sit there while my friends laughed and drank and ate various bits of animal, while I drank mineral water. That's a detox too far. So, I guess I am lagging behind on this juice detox – but it's not a competition right?
How I'm feeling? Odd, light. But I had leg cramps in the middle of the night, which I often get when I don't workout and on this I am not really working out, except for our 30 day squat challenge, which is about five minutes a day (I usually do about 30-45 minutes a day but juicing you're not supposed to – nor do I want to – really exercise as you need to conserve energy).  I also got a huge stomach ache immediately after my vegetable binge in the restaurant (see above). Oddly also, I woke up this morning feeling properly, almost painfully hungry and I had actually eaten something last night!
What I've learned: If you're going to eat some vegetables or any solids, have a small portion or your tummy won't know what hit it which could result in cramps.
On today's menu:
Breakfast – Sunny Delight: Beetroot, orange, ginger and cucumber blended with a banana.
Lunch – Store-bought kale, spinach, cucumber, apple and lemon juice from Zenerjii Westfield, Stratford City (£4.75! I could buy so many fruit and vegetables to juice for that at the market…)
Mid-afternoon – Miso soup, small coconut water
Dinner – Ooops. Restaurant cooked Brussels sprouts, green salad, avocado and leeks. Sparkling mineral ware with lime.
THE CONVERT
Christina says:
When comparing this juice fast with the last one I did, it becomes clear that fasting is a lot easier when you are on holiday. There are far less temptations and not having to think about anything work related but just concentrating on your own body really makes it more fun. I decided that there is absolutely no way I can get through this week without a little cheating. I'm adding a bit of honey to my tea and having some miso soup in the evening.
How I'm feeling?
Today the hunger pangs stopped, I still feel drained though. To say that I don't think about food would be a lie – every time I put an apple into my juicer I am tempted to take a bite out of it first – . As the day progressed I really felt like I needed to get some air and stretch out my feet. Again getting outside helped me a lot. I still had a fuzzy tongue and really bad breath. I haven't had a cleansing reaction otherwise – going to the toilet a lot – maybe that means there weren't as many toxins in my body as I assumed.
What I've learned:
I have learned that cheating a little bit when you are doing a juice fast whilst working full-time is ok. Nobody is perfect!
On today's menu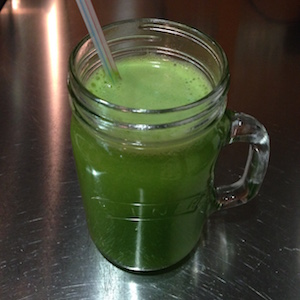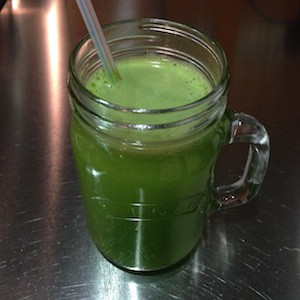 Breakfast: All-in-one Juice creation – In the morning I simply made a juice out of all the leftovers in my fridge and it ended up being just the right amount of sweet and sour. Included in the juice were a handful of broccoli, 2 apples, 2 oranges, ginger, 1/2 cucumber, one lime, 3 carrots, 3 kale leaves and a 1 inch thick slice of pineapple.
Mid-morning snack: leftovers from breakfast juice.
Lunch: What was left in Healthista fridge – 4 kale leafs, 3 apples, 2 celery sticks, 2 beets,1 parsnip, 1 lemon and half a cucumber.
Dinner: V6 – Juice – I had the same dinner as the night before the V6 Juice by Joe Cross juicing 4 tomatoes, 2 carrots, 2 celery sticks, 1/4 of a red onion and one red pepper. I added salt, pepper and tabasco.
THE VIRGIN
Cassie says:
So far, Day Three has been the best so far. For most of the day, I haven't seemed to be thinking about food as much or the fact that I can't have dinner. I thought my mental state had got used to the idea that juice is on the menu but then I'll have these moments where food will play on my mind. I've started wanting things I don't usually eat – mushroom and spinach omelette anyone? I'm gutted too because a group of friends are going for dinner tonight and I obviously can't go (I'm not going to a restaurant to sip water whilst people eat food infront of me). I'm really dreading the weekend too because if I do stay in then dinner is the thing I most look forward to, whether it's ordering a takeaway, going to a restaurant, cooking a favourite meal or trying a new recipe out. Gaaah.
Today, Christina and I went to the market to buy fruit and veg for the next couple of lunch juices (bearing in mind, we've got four people juicing at Healthista Towers). We went out with £12.00 and came back with 18 tomatoes, 6 apples, 4 red peppers, 4 carrots, 2 oranges, 2 cucumbers, 1 grapefruit and 1 onion. Not only that, we also came back with change which is unbelievable considering Anna spent £4.75 on one serving.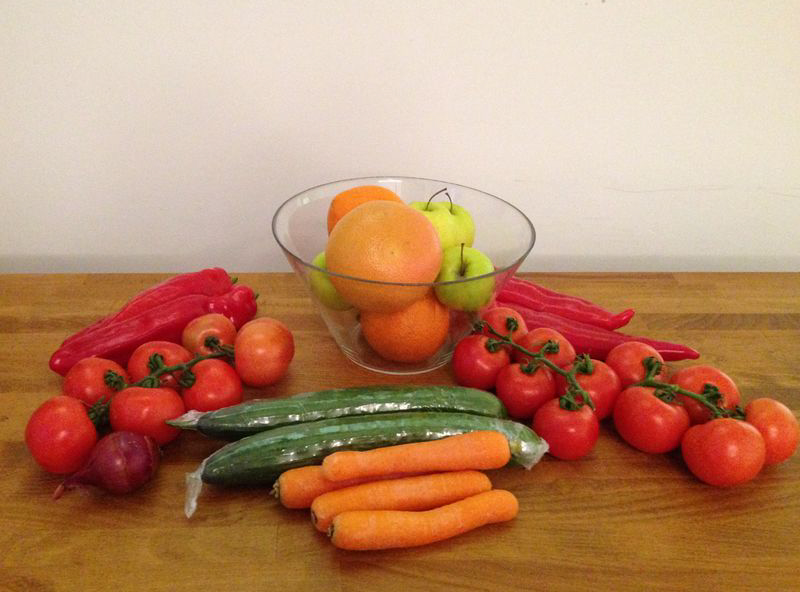 How I'm feeling?
I woke up feeling a bit better today. I've not been feeling as hungry either but my stomach has been rumbling – I don't know if I've just got used to being hungry that it now seems normal but overall I am feeling more energised. Wahey.
What I've learned:
Firstly, acidic juices are definitely not the way forward for me.
Secondly, I need to buy my fruit and veg from a market, period.
Thirdly, getting out and about helps as it takes your mind off things.
Fourthly, doing the juice diet with other people definitely helps. Having no-one eating lunch or snacks infront of me probably helped me not think about food so much.
On today's menu: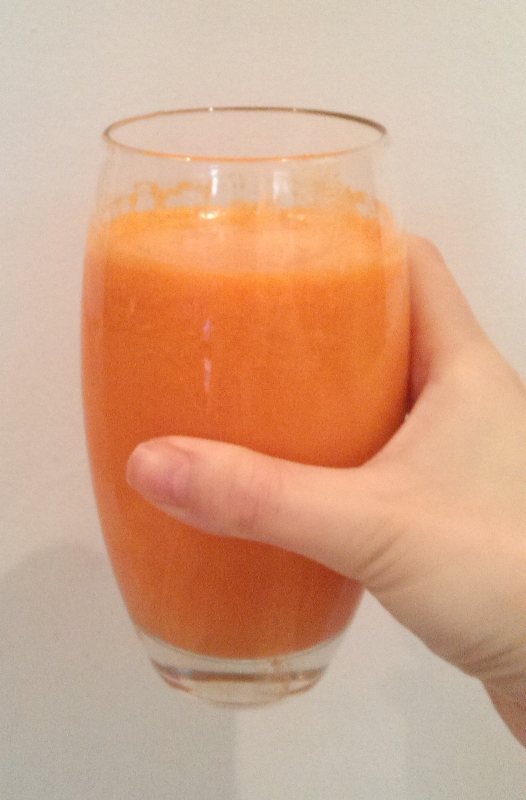 Breakfast: Once again, I had A Juice that Fights a Cold by Joe Cross because I want this cold to go. This time, I followed the recipe of 2 oranges, 1 large carrot, 1 orange bell pepper (capsicum), 1 lemon, 1 (2.5 cm) piece of turmeric, 1 (2.5 cm) piece of ginger. Compared to yesterday's alterations, I found this too tangy and acidic and would probably add another carrot to balance the flavours out.
Lunch: What was left in Healthista fridge – 4 kale leafs, 3 apples, 2 celery sticks, 2 beets,1 parsnip, 1 lemon and half a cucumber.
Mid-Afternoon snack:  Juice and Smoothie Mash-up
Another recipe from Joe. 1/2 cup (125 ml) coconut water, 
4 – 6 kale leaves, (I used two handfuls of spinach instead), 2 celery stalks, 1 courgette, 
1 cucumber, 4 strawberries and 1/2 cup of blueberries.
I left the coconut water out because I wanted to see what the juice tasted like without it. I added a bit of cinnamon for sweetness instead.Surprisingly, it was quite sweet rather than bitter.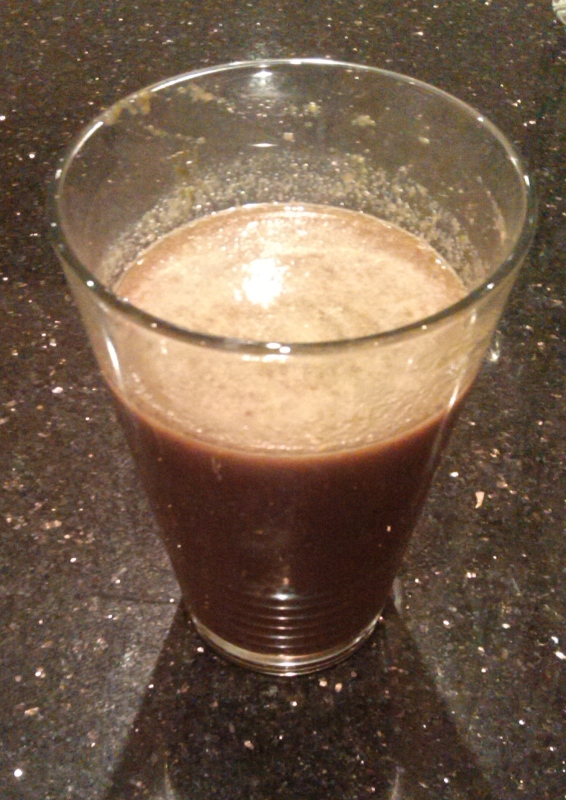 Dinner: Pine-Lime-Lemon: 1/4 of a large pineapple (about 2 cups of chopped pineapple), 2 celery stalks, 1 lemon, 1 lime, 1 piece of ginger root, 2.5 cm.
I found this way to acidic – my stomach couldn't take it, maybe because I haven't eaten anything solid for three days? My mum tried it and even she was pulling a sour face. So I then added 1 red apple, 1 mango, half a cucumber, 1/4 beetroot and oh yes, my all time favourite – cinnamon. Although the colour wasn't very inviting (a muddy brown colour), it didn't taste too bad. This was enough for two portions so will be taking some to work tomorrow for a `snack`.
After dinner: Half a chicken stock cube in hot water.(You may think I'm mad but it's keeping me sane).
RELATED:
Like this article? Sign up to our newsletter to get more articles like this delivered straight to your inbox.