Looking for karma boost through supporting a unique charitable effort (or just want to do something out of the goodness of your heart)?. We are loving the pay-it-forward new Legs 4 Africa 
The group plans to make use of unwanted prosthetic limbs by donating them to amputees in The Gambia. It's estimated that a whopping 2,000 used prosthetic limbs are simply tossed aside in the UK as a result of British amputees growing and having to replace their prosthetics.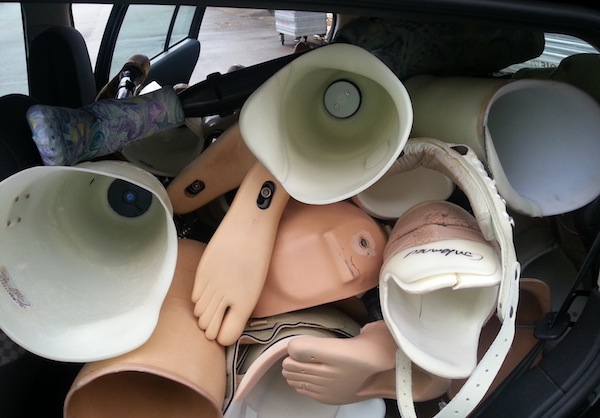 Losing a limb can understandably turn a life upside down, and the emotional damage is nearly as great as the physical. The founder, Tom Williams, and his two volunteers, Chris Mawby and James Hovis, believe that supplying these prosthetic limbs will help people get back to work and back to living their lives.
The trio have established a crowd-sourcing funding effort in order to support the infrastructure of the mission, including actually transporting the limbs from Leicestershire to the Royal Victoria Teaching Hospital in Gambia, where the legs will be fitted, customized, and received by those who need them.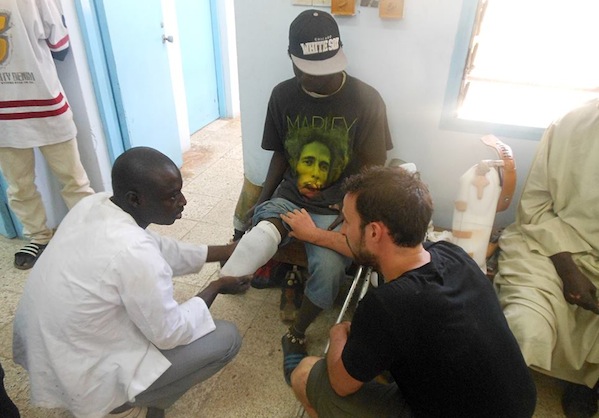 Williams, Mawby, and Hovis also plan to use the funds to make a documentary detailing what the amputees go through and how recieving a prosthetic limbs can change their lives and careers. Leftover money will be donated to the Department of Social Welfare at the teaching hospital.
If you're interested in helping out, from donating your cash to your time visit the organization's Crowdfunder profile and Facebook page.
Like this article? Sign up to our newsletter to get more articles like this delivered straight to your inbox.