Healthista's Bodyologist blogger Helen Foster has the hottest new gadgets, classes and trends your body needs
CLASS ACTION: Virgin Active Zuu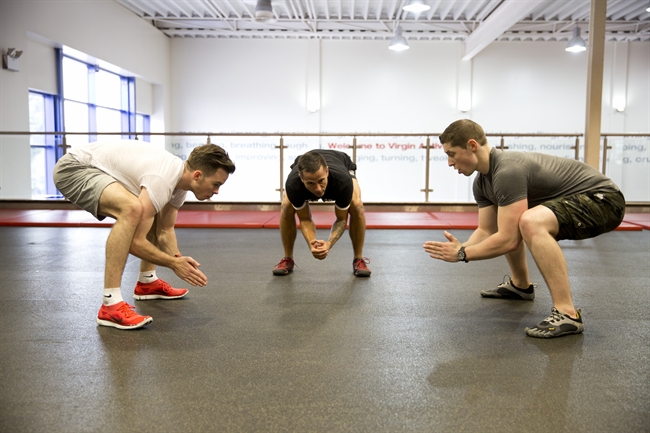 When I hear the words 'move like an animal' every part of me screams 'no, please don't make me' but primal exercise, where you do just that, is huge right now so I guess I'm going to be crawling round the floor for a while yet. The latest class to hit our shores is Australian import Zuu. With all the moves named after critters like gorilla, iguana and frog, it's designed to move your body in more ways than traditional moves. Despite my primal phobia, I have been trying the Frog Squats which use more of a rocking motion than normal squats. Although they cause extreme burn in your legs, they are strangely relaxing (see healthehelen.wordpress.com for a full description). Zuu classes start at selected Virgin Active clubs during April.
STEAL THIS: Put Peach In Salad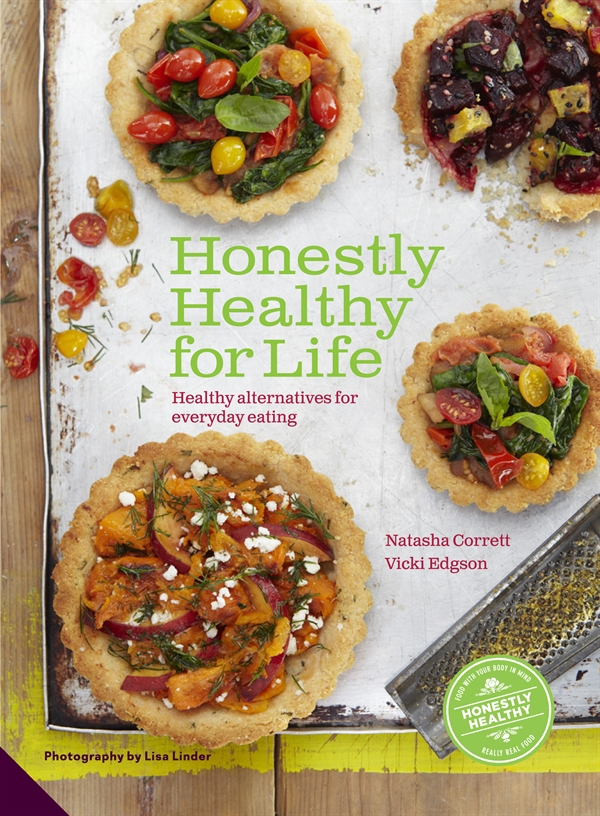 I pinched this from the new recipe book from alkaline eating gurus Natasha Corrett and Vicki Edgson which has an amazing salad recipe mixing peach, rocket, feta and butternut squash. I've used apples and pears in salads before but peach is a new one – but it works (though not with tomatoes I've discovered since.That just tastes wrong). I'm also desperate to make the book's alternative Bounty bars made with coconut, cashews and cacoa – but am not sure I can be trusted not to eat the lot. Honestly Healthy for Life: Healthy Alternatives for Everyday Eating
(Jaqui Small Publishing) is out today.
NEW GIZMO: Sportiiiis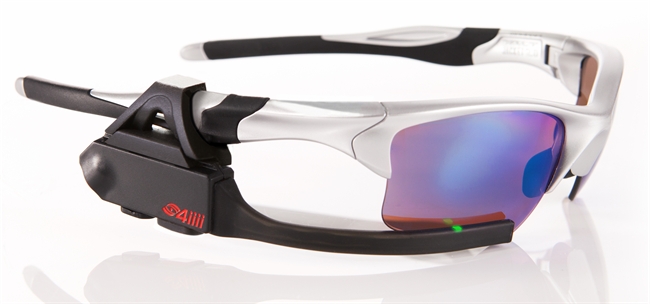 Yes, yes, I know Google Glass is the new technology we're all supposed to be embracing, but having tried Race Yourself, the first fitness game on it recently at the Wearable Technology show, I'm a bit concerned it's too immersive for outside use (I can see tripping and angry car users). However I did I like the simplicity of another device I saw at the same show. Called Sportiiiis, it's a gadget you attach to your sunglasses (or glasses) which monitors heart rate, speed and cadence – but delivers the information directly into your eyeline via audio prompts and coloured lights. Think about it. Most training devices mean you need to look down to register things; not so bad when you're running but less safe when you're cycling. With this you keep your eyes on the road. Check it out at 4iiii.com.
SMOOTHIES:  new superfood range from Innocent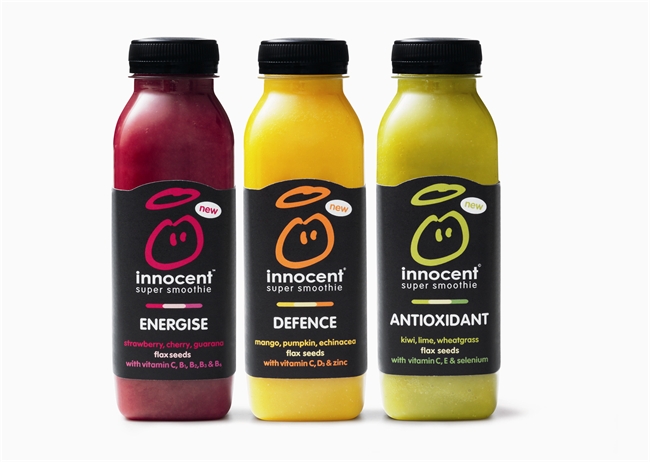 The fact that Innocent smoothies call their office Fruit Towers makes me laugh, but they've got serious with the launch of their new superfood smoothies – they're claiming they are the healthiest drinks they've made so far, and with uber-nutritionist Ian Marber having a hand in their production they are likely to be right.  They've added flaxseeds (which may help counteract a little of the blood sugar rise you get from juice) plus health boosters like Echinacea, wheatgrass and B vitamins to take them the extra mile. Each one contains less than 250 calories and they cost £2.35. Arriving at supermarkets as you read this.
COMING SOON: Teamcore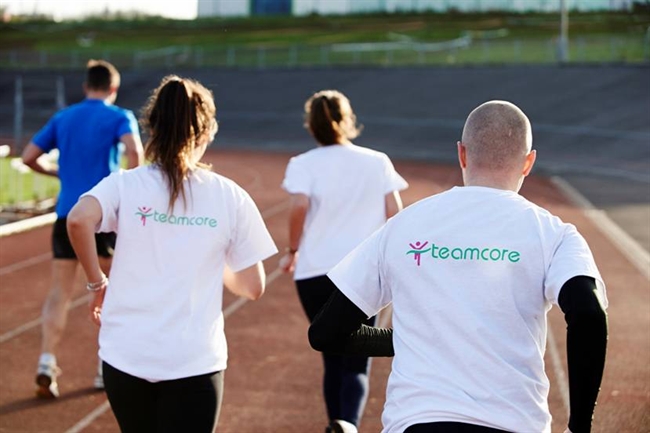 Fitness social networks are becoming a thing. Chat about your workout, find a new team or an exercise buddy or even pick up places in sponsored events you can use them for advice, tips and motivation. So far most of the ones I've seen have been US led (like TheGymCrowd.com) but coming very soon is Teamcore.com which is UK based. Its USP – which you might have guessed from the name – is that it aims to link up individuals with groups, teams or fellow trainees they might not find on their own.
And now, from the University of the Bleedin' Obvious (but interesting just the same): Trainers more effective than working out alone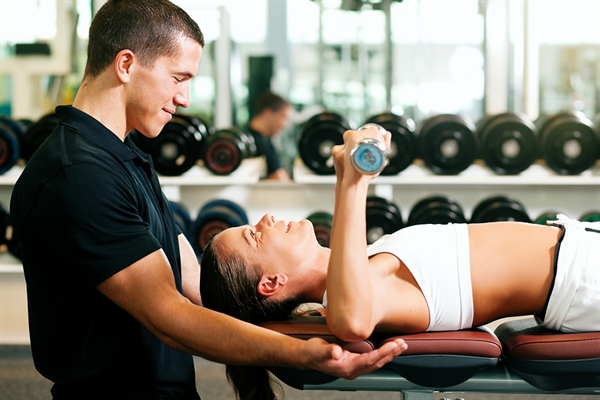 Ever wondered if hiring a personal trainer makes a difference? According to a new study measuring members at the US's Equinox gyms (carried out by a team at UCLA) yes it does. In 12 weeks those with trainers increased lean body mass by 3.3lb and increased VO2 max (which measures fitness) by six percent – compared to no muscle gain and a fitness drop in the self training group. Admittedly, Equinox trainers are among the best in the business so you might not get the same results from someone who just watches you workout.
WATCH THIS NAME: Paola Di Lanzo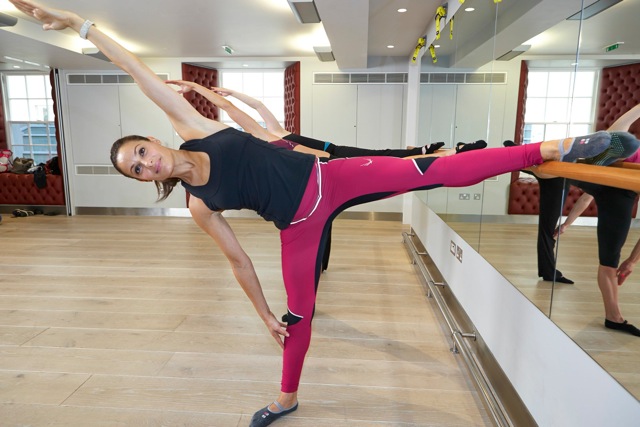 When London's hippest fitness trainers start talking about someone else's classes my ears prick up and I'm hearing good things about PBB – Paola di Lanzo's BodyBarre classes. Created with fellow trainer Tracy Ramsay it mixes Dynamic pilates and barre moves to tone and elongate the muscles but because it repeats moves quickly it also provides a cardio buzz not normally found in this type of regime.  My twitter feed is full of people talking about 'good pain' and' feeling the BodyBarre burn' and celeb clients include Anna Friel and a few of the Made in Chelsea crew. Hmmm, think this might be one I need to head to myself at some point, very, very soon.  See more at Paolasbodybarre.com.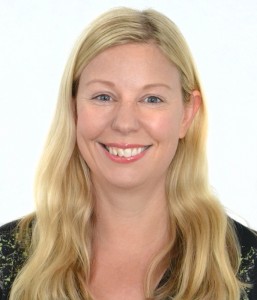 Healthista's Bodyologist Helen Foster blogs daily on all things health, fitness and diet related. Follow her @healthehelen.
Like this article? Sign up to our newsletter to get more articles like this delivered straight to your inbox.