Booked a holiday and aren't feeling body-confident just yet? Nutritionist Fiona Kirk can help you fight the fat with her proven 'Superfast' method that still allows chocolate and butter
We're not big on crash diets around here and have banned the words 'Bikini Body' from use at Healthista Towers. Having said that, needs must and if you want to look better on the beach by shifting a few pounds and need a kick-start, you might as well do it safely. That's where Fiona Kirk comes in. She has been a nutritionist for 20 years and been designing healthy diets for most of those. She has created this plan to ensure that people who want quick weight loss do it in a controlled, safe way that also gets results.
You can plan follow the plan for four days and see a few pounds of  fat drop off. If you have longer, even better and you can do the diet for up to two weeks.
Research shows that the single most reported reason we either struggle with a diet or give up early doors is hunger and this hunger is often linked to our perceived 'need' for starchy carbohydrates (bread, pasta, potatoes, rice and other grains) which are often woefully lacking in many super fast weight loss strategies. To counteract this, the diet in Fiona's book, 2 Weeks in the Super Fast Lane: Super Fast Fat Loss for Super Busy People
(£5.99 from Amazon) includes an all-new 'seesaw strategy' where these foods are included every 4th day so we don't crave them and go off the rails.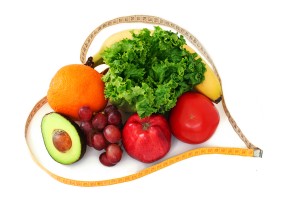 The plan focuses on foods that we all know to be bursting with health-enhancing goodness (vegetables, lean protein, healthy fats, energy-rich grains), champions 2-3 nourishing and filling meals a day with a gap of 5 hours between each to allow the important fat burning hormones to get into action and 'burn' stored fat for fuel. Result? Fat cells shrink and we shrink. The only exceptions to the no snacking rule are that fruit can be eaten on its own and a daily chocolate fix is heartily endorsed to quell sugar cravings and make every diet day  devoid of deprivation.
HOW DOES IT WORK?
You have 2 or 3 filling meals a day.
You leave 5 hours between each meal.
You include starchy carbohydrates every 4th day.
You snack on fresh fruit on its own.
You have liquids between meals but not with meals.
You indulge in a daily chocolate fix.
You include easy to digest vegetables with 2 meals.
You make butter your spread of choice.
You have a little ginger before each meal.
You exercise for 20-30 minutes each day.
WHY DOES IT WORK?
Eating when we are actually hungry means we eat less throughout the day.
When we know starchy carbohydrates (bread, potatoes, pasta, rice and other grains) are not 'off limits' and can be included every 4th day, we don't crave them.
Drinking between meals but not with meals ensures we stay hydrated but don't bloat.
Replacing butter alternatives with the real thing provides us with healthy fats that encourage improved health and faster fat burning.
Ginger eases digestive stress allowing vital nutrients to be properly absorbed so we get maximum nourishment from every meal.
Having fruit on its own ensures we get good levels of vitamins, minerals, protective plant chemicals and fat burning fibre without digestive stress.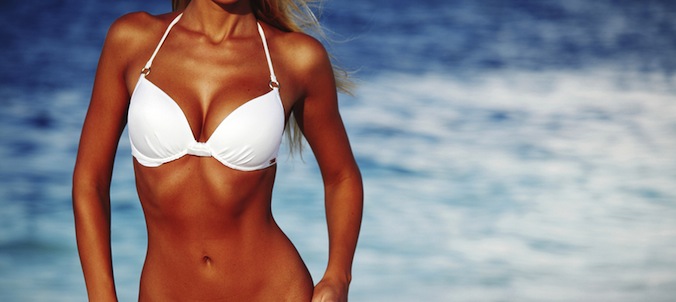 HOW TO MAKE IT WORK FOR YOU
DAYS 1, 2 and 3
(without starch)
Have a mug of hot water, lemon juice and grated ginger first thing in the morning and before each meal and choose 2 or 3 of the following leaving 5 hours between each: (T = tablespoon, t = teaspoon)
Fried Eggs with Ham and Tomato: Lightly fry 2 tomato halves in a mix of butter and olive oil, add 2 rashers of cured ham and cook until crisp then 1 or 2 eggs. Fry until cooked through, drain everything on kitchen paper and dig in.
Mushroom Soup with Tofu Croutons: Mix 2t cornflour with sea salt, cayenne pepper and a little oil in a bowl, coat 12 tofu cubes in the mix then bake in a medium oven for 30-40 mins until crunchy on the outside. Meanwhile, saute 1 leek finely sliced, 1t each of freshly grated ginger and garlic in olive oil until soft, add 4 sliced chestnut mushrooms and a small pack of dried mushrooms plus 5T of the water they have been soaked in, 250ml vegetable stock, bring to the boil, reduce to a simmer, add 2T soy sauce and 1T rice wine vinegar and a large handful of fresh spinach, stir for 5 mins then serve topped with the tofu croutons. Serve with a mixed green salad dressed with oil and lemon juice.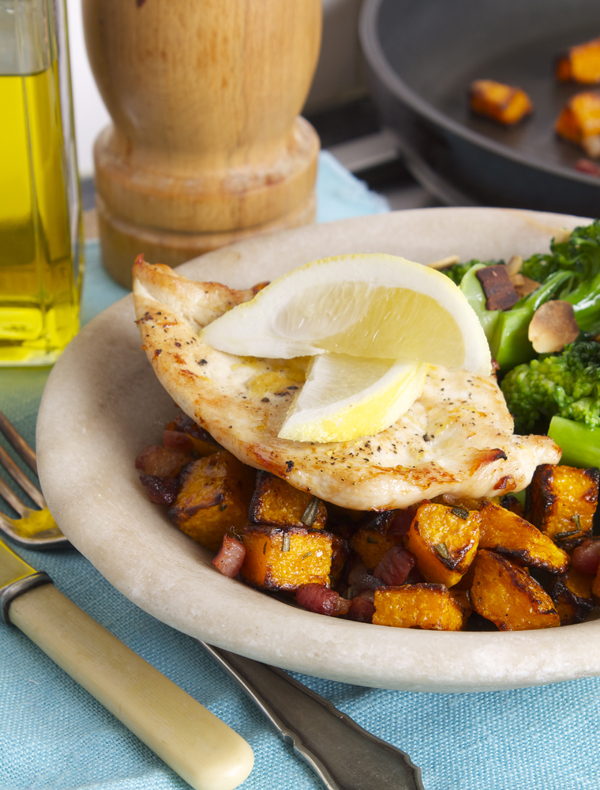 Lemon Ginger Chicken: Saute half an onion and a celery stick, finely sliced in olive or coconut oil until soft, add a small tin of chopped tomatoes, 1t each of grated fresh ginger, lemon grass paste, balsamic vinegar and 1T of fresh chopped coriander, stir over a low heat until the mixture forms a soft paste and serve with 3 skinless mini chicken fillets which have been baked in foil in the oven with a splash of oil and top with half an avocado mashed with lime juice and a little chilli powder. Serve with a mix of stir fried vegetables.
Lettuce Wraps: Fill 2-3 large cos lettuce leaves with a mix of cooked peeled prawns, tinned salmon or crabmeat, chopped boiled egg, diced cucumber, natural yoghurt, sliced avocado and toasted pine nuts or almonds and season.
Parcel-Baked Fish: Lay a white fish fillet on a large piece of foil, top with spinach leaves, finely sliced onion rings, 4 asparagus spears, 1 sliced tomato, a finely chopped red chilli and some chopped parsley, season and drizzle with olive oil and lemon juice, place in a small baking dish, pull the foil around the contents but not over the top and bake in a medium oven until everything is cooked and the juices run clear (around 25 mins). Serve with extra lightly steamed greens.
DAY 4
(with starch)
Have a mug of hot water, lemon juice and grated ginger first thing in the morning and before each meal and choose 2 or 3 of the following leaving 5 hours between each: (T = tablespoon, t = teaspoon)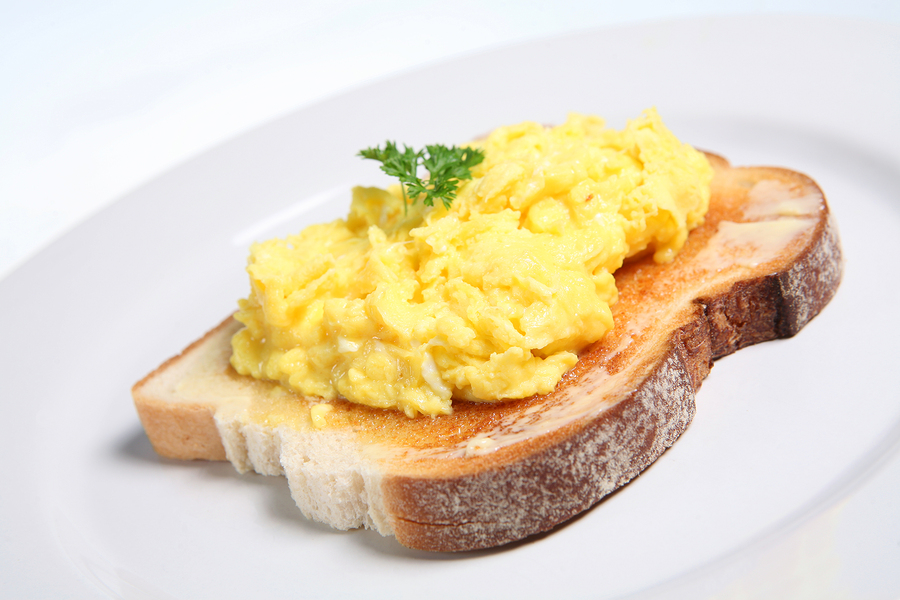 Scrambled Eggs on Hot Buttered Toast: Scramble 2 large eggs and serve on a thick slice of buttered 'chewy' brown toast. Add smoked salmon, grated hard cheese and/or herbs to the scramble if wished.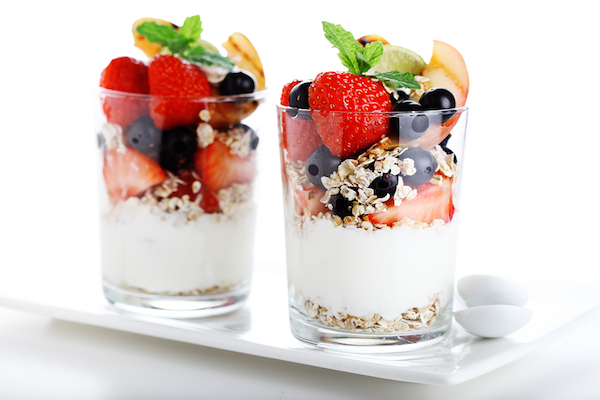 Nutty Bircher Muesli: Place 6T oats, 140ml coconut water, 2T flaked almonds, 2t each of lemon juice and runny honey, 1T natural yoghurt, half an apple, grated and 4 chopped mint leaves in a bowl, mix well, cover and place in the fridge overnight. Top with cinnamon or nutmeg.
Light Chicken Broth: Roast 2 chicken thighs in the oven, skin on until cooked through. Saute 2 celery stalks, 1 small onion and 1 small carrot, all diced in 1T olive oil until soft. Add 600ml chicken stock, bring to the boil, reduce the heat, add 40g brown rice and simmer for 20 mins then dice the cooked chicken (skin removed) and add to the soup with 1t horseradish sauce. Season and serve with a colourful mixed salad.
Mince and Mash: Brown 250g lean beef mince in a non-stick pan, add I small, finely chopped onion and continue to stir over a high heat until everything has a nicely-browned edge, add 2t cornflour, mix in well, turn the heat down, add 250ml beef stock, 1t Worcestershire sauce and salt and pepper. Bring to the boil then simmer gently for 45 minutes. Meanwhile, simmer 500g potatoes, peeled and cut into chunks with a good pinch of salt until cooked through before mashing with a good knob of butter until smooth and creamy. Serve with the mince and lots of greens.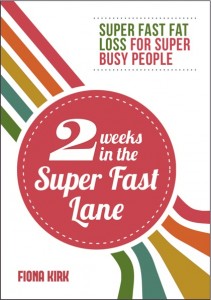 Fiona Kirk's new book: 2 Weeks in the Super Fast Lane: Super Fast Fat Loss for Super Busy People
is available in paperback (£5.99) and eBook format (£2.99)
Follow Fiona on Twitter at @FatBustForever
Like this article? Sign up to our newsletter to get more articles like this delivered straight to your inbox.