When Anna Magee tried Jillian Michaels 30 Day Shred fitness DVD she was instantly hooked – despite having tried just about every new fitness DVD for 2014.
On Boxing Day last year I started a challenge for reasons better known to myself called 12 days of Christmas, 12 workout DVDs for healthista.com. As a rather committed fitness enthusiast, I wanted to try all the new offerings as they launched and report honest feedback to all you lovely readers so you were armed with that before shelling out the cash (they're expensive compared to the freebies on YouTube). I went to HMV and bought  fitness DVDs launched literally that day or thereabouts. I did a different one for each of the 12 days of Christmas and reported honestly on what I thought of them the next day.
I also bought one called Jillian Michaels – 30 Day Shred [DVD]
 a DVD offering from the famous celeb trainer of US The Biggest Loser fame. The sleeve said it had been launched in 2009 so it make the cut for the challenge as it wasn't new enough.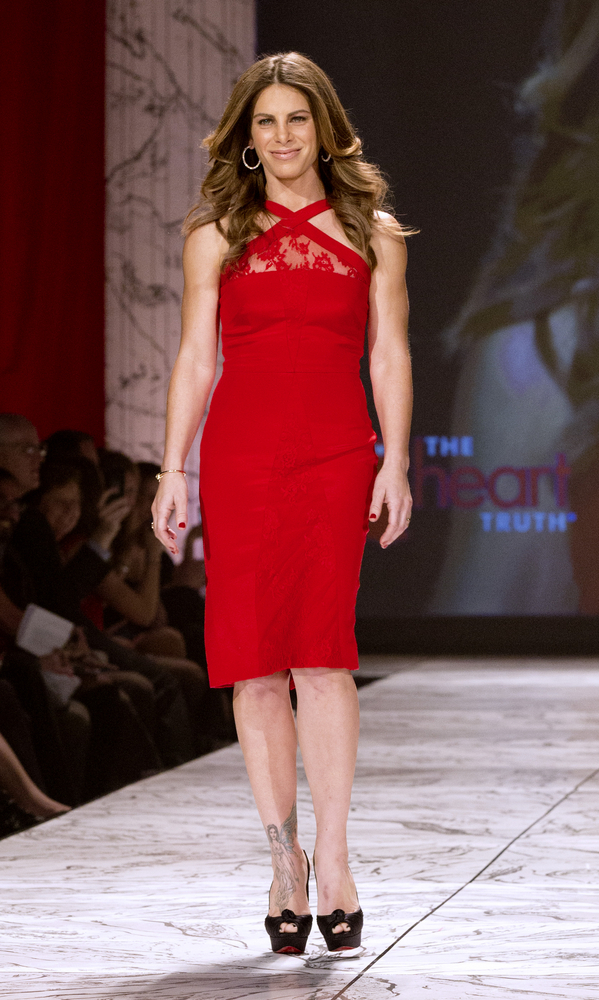 However, by the end of my challenge, I was well and truly hooked on home workouts and was almost ready to give up my gym membership. There was no driving of faffing to get to classes and I could literally roll out of bed with rubbish hair and night-dribble on my face and get training. .I tried out Gillian's wares. Well, deadly is one word. Good, deadly.
There are three levels of workouts, each of which is about 25 minutes long. So although they really are painful (I thought I was fit but could barely do level one), they're over quickly. Despite being short, each workout left me covered in sweat.
Michaels uses an unusual 3-2-1 interval technique that I had never come across before. There are three circuits in each workout. Each circuit consists of three minutes of resistance moves (two sets of different moves done for 30 seconds each and then repeated) followed by two minutes of high impact cardio. Most of this is old school boot camp stuff:- high knees, jump ropes, burpees and other spawn of the devil. Doing them made me discover swear words that I didn't even know were in my vocabulary.  The last part of each circuit is a minute of abs such as side bridges, knee lifts and plenty of old-fashioned sit-ups, Rocky style.
The thing about this DVD is that it has given me constistency. In the past I used to manage the gym a couple of times a week when I had time. When I had no time, I didn't do anything. But because of it's length, Jillian's DVD got me exercising on days when I thought I didn't have time to exercise because I didn't have an hour and 15 minutes to get to the gym (factoring in for getting there). Now there are few mornings when I don't have 20 minutes so I manage to workout about 4-5 times a week.  And because of the outstanding difficulty level I always felt I had really worked out: 'This is not your mother's workout!' Michaels says in the midst of the action. 'You want a 20 minute workout, you're gonna have to earn it.' So I did it and did it.
It's now August and I have been 'doing Jillian' as I now call it, for seven months. I have honestly never felt fitter or stronger (or better in my jeans). I still hit the gym about twice a week but I can lift heavier and do faster cardio. It's simply made me fitter because of the consistency it's given me. I am now at a stage where I alternate between level 1 and level 2 every other workout. Though they never require anything more than 3kg dumbbells, you use your own body weight to do press-ups and other lifts and jumps, lunges and squats until your muscles are crying both during and the day after the workout.
I also have a wider repertoire of moves to bust when I do get to the gym. I don't just do plank anymore, I do plank-jacks or mountain climbers or side plank bridges or walking planks thanks very much. I don't just do press-ups, I do walking press ups. I don't do squats, I do jumps squats or frog jumps (a type of leaping squat thingie that will make you cry).
By around June, I was so enamoured with this workout, having seen my biceps and butt feel more toned and seeing my waistline for the first time in a while being devoid of those creasy bits of bulge (just me?), I started telling anyone who would listen about the Jillian thing.
I work as a journalist for national papers and at the time I was doing a feature following overweight GP Dr Arun Ghosh during three months of having a new weight loss procedure known as swallow-able gastric band pill. It was a pill he swallowed that expanded in his stomach and the makers claimed would help him consume fewer calories because he'd feel fuller on less food.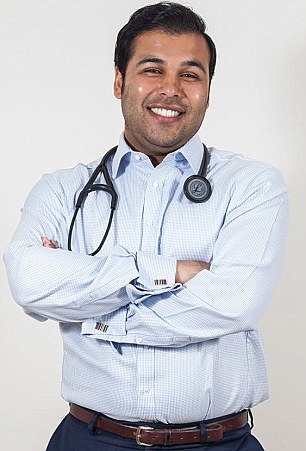 I was to follow Dr Ghosh for three months, interviewing every Monday to get an honest idea of side effects, weight loss and so on. During the very first interview he talked about the fact that he was going to start doing Insanity – another DVD programme that was at the time being talked about as the next big thing here in the UK.
'Have you tried Jillian Michaels 30 Day Shred,' I asked him.
'No, what's that?' he said.
I told him about my experience. So he went and bought it. For the following three months every Monday I would interview him and hear about how both himself and his wife Susan were hooked on the Gillian DVD, doing one of the workouts every single day.
Trouble was, the balloon wasn't working and gave him awful side effects like nausea. It also wasn't helping him feel full and he found himself eating more to keep the nausea at bay. Over the three months, he lost seven inches from around his waist but only five pounds (the makers claimed weight loss from the balloon would be around a stone and a half). Meanwhile, his wife Susan – who hadn't had the balloon but was doing Jillian every day with Arun and was also on a Slimming World diet – lost eight pounds. Ghosh became convinced any weight loss he experienced was down to the DVDs. Like myself, both Ghosh and his wife had jumped on the Jillian train in a big way. Read the resulting story here.
So – I know it's not new. I know hundred of others have said this before. But I had to put my two-bob's worth in: if you want fast results and you haven't got money or time for the gym, do this. Even if you have, I would recommend spending the fiver and doing these short workouts when you haven't got time or energy for gym faff – they're over so quickly.
I recently bought Jillian Michaels – The Collection [DVD]
, a Jillian box set with two other longer 45 minute workout discs in it for more variety and torture. It didn't disappoint and has given me even more moves to bust out down the gym. BTW, I paid for these DVDs full price – they weren't even PR freebies!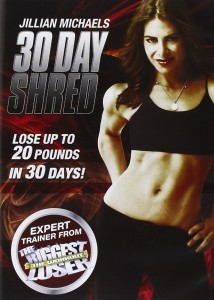 Jillian Michaels – 30 Day Shred [DVD] £5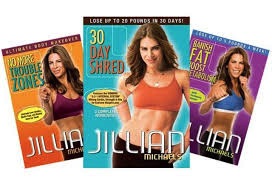 Jillian Michaels – The Collection [DVD]
£18.25
Like this article? Sign up to our newsletter to get more articles like this delivered straight to your inbox.