A report last week found that increasing our intake of fruit and vegetables from five to seven a day could significantly cut our risk of dying early. Sound impossible? Nutritional physiologist Rick Hay hand holds you through easy and tasty ways to get seven a day 
According to a recent report published in The American Journal of Epidemiology eating seven serves of fruit and vegetables daily could lower risk of premature death by ten per cent and as one year and 44 days to your life.
The research showed that eating more vegetables was more protective than eating more fruit and that a diet high fruit and vegetables reduces the risk of death from cardiovascular disease by 15 per cent.
Sadly fewer than one in three UK adults currently hits the five-a-day target. One serving is 80 grams (the study subjects ate 569 grams daily) – and no matter how many fruit juices you drink they still only count as one of your five a day – so if you have three juices it's only one of your daily target.
I have put together a few sample meals which show you how to hit a seven day target more easily without sacrificing on taste.  The food choices here are delicious and nutritious and will also help protect you at a cellular level with the added bonus of helping to keep your weight in check.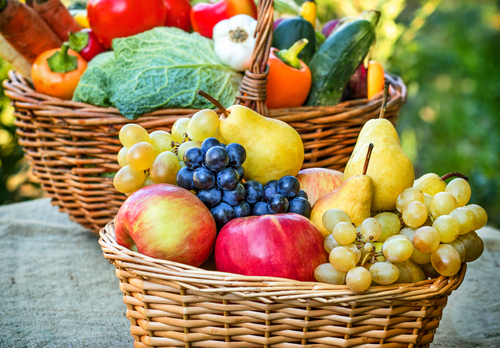 BREAKFAST OPTIONS
Porridge with Mixed Berries – add a few teaspoons of fresh or frozen berries to a small bowl of porridge with a dollop of non sugary organic yogurt : berries are catabolic which means they help with fat burning and oats help to keep blood sugar levels stable whilst giving you one of your five a day. ADD: 1 serve fruit
OR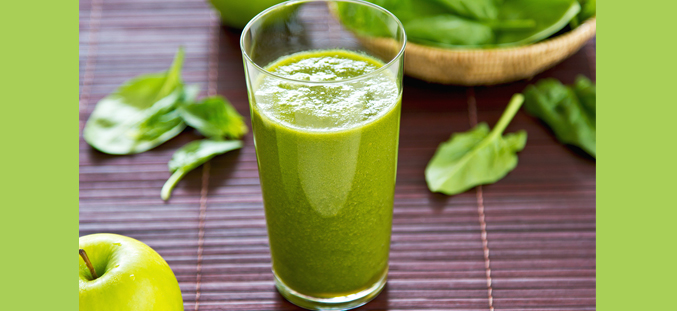 Smoothie – Blend 200 – 250 mls of rice or almond milk with one banana or a cup of berries, a cupful of spinach or kale and a few Almonds : counts as two of your five day and you won't taste the veg! ADD: 1 serve vegetables, 1 serve fruit
LUNCH OPTIONS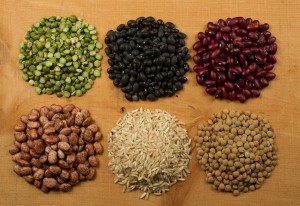 Three Bean Mix : Use a generous handful of lentils, chick peas or red kidney beans (beans count for a serve of vegetables) with a cup of salad leaves and a chopped tomato  to make an open sandwich: 1 piece of whole grain crisp bread such as Ryvita is to be used as the base. Season with black pepper. 2 of your 5. ADD: 3 serves vegetables
OR
Tuna/Salmon or Sardines & Rice salad : Add  a cup of steamed or raw veggies to a small tin of tuna or sardines, use any combination of green vegetables and add salad leaves and serve with half a cup of  brown rice. Drizzle on Olive Oil and season with thermogenic spices. Counts as two of your daily serves.  ADD: 2 serves vegetables
DINNER OPTIONS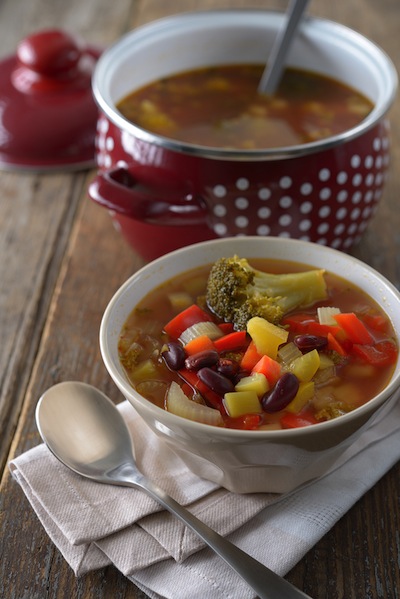 Broccoli, Cauliflower and Green Bean Soup: to 300 mls of water add a cupful of the Broccoli and Cauliflower and half a cup of Green Beans – simmer and season with thermogenic spices such as black pepper, cayenne, garlic or chilli: Gives you two of your five a day with the added benefit of the fat burning thermogenic spices. Add a few tablespoons of pulses like lentils or beans to rev this up to three portions. ADD: three serves of vegetables
OR
Grilled Tuna/ Tofu/ Chicken/ Turkey or Quorn Meat Substitute – a small piece of protein portion (less than 150 grams) together with one to two cups of steamed green vegetables of choice – the vegetables can be dressed with a little Olive Oil and garlic, sea salt or black pepper. ADD: two serves vegetables
OR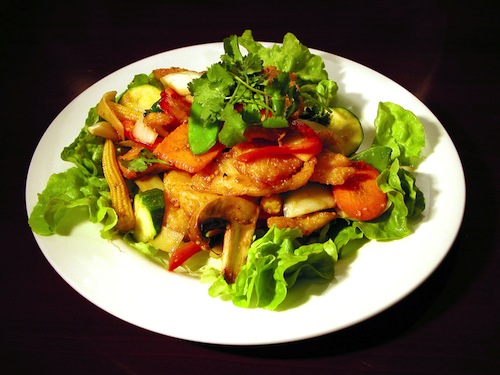 Stir Fry with Green Vegetables and Cauliflower choose a protein option from dinner option above and season with spices of choice and stir-fry a cup of chopped green vegetables (any you have around) and a cup of cauliflower. Add half a cup of Brown Rice if desired. ADD: two serves vegetables
SNACK OPTIONS
2 Rice Crackers with half an avocado: ADD: one serve vegetables
OR
A Handful of Mixed Nuts and Seeds with a Small Piece of Fruit or a cup of berries: to provide nutrient density and also healthy omega fatty acids – great if you get hungry before bed. ADD: One serve fruit
DRINK OPTION
Carrot, apple, ginger juice 250mls or bought cold pressed – this juice is high in phytonutrients and enzymes for immune boosting and anti-ageing. Ginger is a circulatory and digestive tonic too. Have with a handful of pumpkin seeds or walnuts to boost protein and vitamin content. Use two carrots one apple and dash of ginger – two of your five a day – three portions if you have it with three tablespoons of the fruit and nuts. Add some spinach for extra veg if desired. ADD: one serve vegetables/fruit (juice counts as one).
Read more nutritional advice from Rick Hay:
HOW-TO choose a protein powder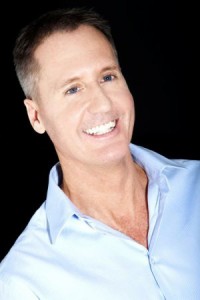 Rick Hay is a sport and exercise nutritionist, lectures at The College of Naturopathic Medicine in London and is available for consultations in central London. Contact Rick rickhay.co.uk, futrients.com or follow Rick at @nutrtionalphys