Genny Wilkinson-Priest was a New York based financial journalist when the two planes crashed into the Twin Towers. Having lost friends and an ex-boyfriend, she was unable to feel anything for months afterward – except at yoga.  Now a yoga teacher, she shares her story
As a yoga teacher, I am often asked how I came to the practice. I usually gloss over the question, muttering: 'I used to be a competitive gymnast,' or 'There was a 20 classes-for-$20 offer that month.'
But the truth is a bit more personal than that.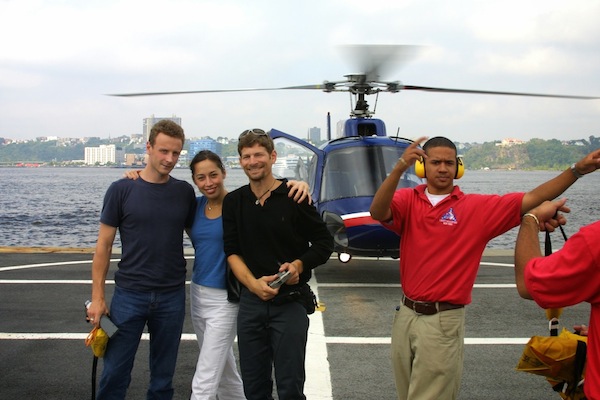 Thirteen years ago, I was living in my hometown New York City. I was a financial journalist, covering emerging market debt. By day, I was interviewing Latin American finance ministers, documenting the slow downward slide of Argentina's economy and sucking up to debt traders to give me information on the bond market. By night, I was hitting the bars and best restaurants Manhattan had to offer.
One sunny Tuesday morning in September (you know where this is going, right?) I was due to cover an event at Windows on the World in the north tower of the World Trade Centre.  But I missed my morning train, and thus the start of the meeting so I skipped it and went straight to the office.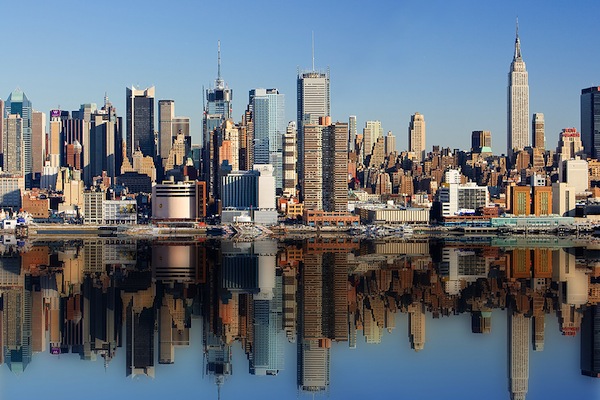 As soon as the morning editorial meeting started, a reporter came rushing in, saying a plane had just hit one of the towers. Confusion abounded – that just couldn't be right. I looked out the window and couldn't quite process what I saw – smoke, and I mean lots of it, engulfing one of the Twin Towers.
We scrambled to the phones, and rang the Cantor Fitzgerald trading floor on the 101st floor where the traders worked. When you ask a question as innocuous as what's happening over there, you surely don't expect to hear this: 'We're fucking dying up here.'
When I saw the second plane hit the towers, I lost all expectations of what comes next. I didn't expect to see people jumping out of those buildings. I didn't expect those buildings to crumble into dusty nothingness. I didn't expect to lose contacts, high school friends, an ex-boyfriend. Nearly 3,000 people died that day. If you didn't know someone who died, you certainly had a friend who did.
The air stank that night of I don't know what – Asbestos? Acrid burning? Death? Walking home to my boyfriend's apartment amid the debris of dust and rubble, I stepped on an envelope addressed to someone who worked at the World Trade Centre.
Did he die?
Was he alive?
Was his family searching for him?
This is the first time I've written about September 11. It hasn't seemed appropriate when history so clearly speaks for itself. I didn't lose a husband, a father or a child; so many did. My post traumatic stress shamefully pales compared to the terror of those who died in the Towers and on the plane and in the Pentagon.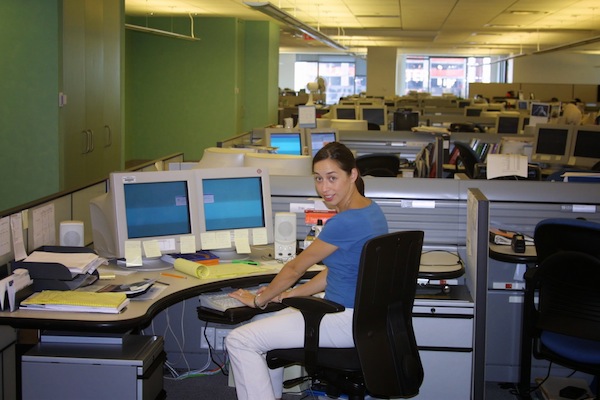 The ensuing days were chaotic at work. I covered firefighter's funerals, door-stepped the Treasury Secretary when he came to reopen the NYSE, reported on the effects of the injection of billions of dollars of liquidity, and the re-establishment of trading systems.
I just did my job – numbly.
Through it all, my breathing was not exactly difficult, but short. I don't know what it's like to have asthma – it wasn't as dramatic as that but it was as if I couldn't take full breaths.
I wasn't sad. I wasn't angry. I wasn't ….. anything. I was stunted. I was stuck. I didn't, and couldn't, feel anything.
The only place I felt things, actually felt things, was at yoga. Masochistically, I'd pull the deepest backbend I could in order to feel pain. There – there it is! A feeling! It's not a good one, but it's a feeling! (As a yoga teacher, I certainly don't advocate going to yoga to experience pain – I'm just being honest in how I coped in the aftermath.)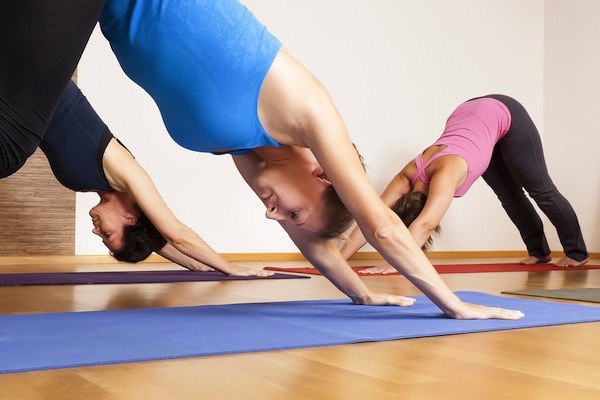 More healingly, at yoga I found my breath became a little less trapped, less stilted. If even for only a moment I found some expansiveness and a return to space. The world wasn't closing in on me when I was on the mat.
I'm not saying yoga gave me the answers to understand what happened that day – God, no. But it did trigger in me a release. I was so tightly wound up and yoga was like turning on the faucet – a slow drip-drip as the pressure of that day's trauma began to slowly unwind.
I had dabbled a bit with yoga before 9/11, of course, but then it was purely on a physical level. I wanted a pert yoga butt, and Madonna's ripped arms. I loved the endorphin high of sweaty yoga.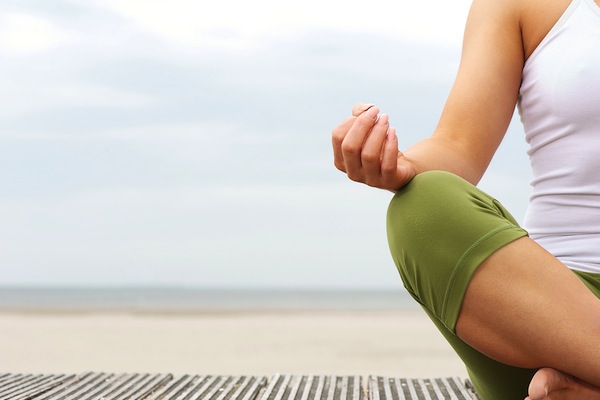 Post 9/11, I just didn't give a shit about that anymore. The internal effects yoga had on me were far, far more consequential. Slowly on the mat, I came to the understanding that it was okay to not understand things. Yoga helped clear my mind of suffering for periods long enough that healing emotions could take a firmer hold.
Thirteen years later I practice Ashtanga yoga daily. Its effects continue in so many different ways – I realize through yoga that I can choose to be happy and to be kind, even when others are not. Yoga teaches me to let go of that which I cannot control.
My state of mind is more even. Don't get me wrong – I can get pretty angry when my 7-year-old scribbles curse words on the freshly painted window sill. But yoga somehow – and I really don't know how – closes the gap between the big things and the little things.
Yoga's message of healing and unity helped me. I hope it helps you too.
Are you a flow junkie or alignment geek? Come to Genny's yoga workshop and explore which approach brings you closer to inner stillness. To Align or Not To Align: That is the Question. April 25, Triyoga Primrose Hill. Triyoga.co.uk.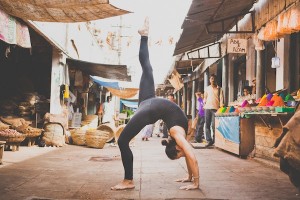 Genny Wilkinson Priest teaches Vinyasa Flow Yoga and Ashtanga Yoga at London studio Triyoga London Visit Genny's website
Read more from Healthista's Yoga Girl, Genny Wilkinson-Priest
EXPLAINED! Sh*t yoga teachers say from 'find your edge' to 'get grounded'
Think you can't do a headstand?
I did intense yoga until the day I gave birth
Some days I feel like I could fly
Like this article? Sign up to our newsletter to get more articles like this delivered straight to your inbox.