Going on holiday doesn't have to mean blowing the diet. Weight loss guru Louise Parker aka The Figure Magician gives us some tips on how to stay focused while enjoying everything the local cuisine has to offer.
Spain, Greece and Italy have something in common, the Mediterranean diet. It varies a little bit with each country and how far away you are from the coast, but they are based on tons of fresh fruit and veg, whole grains, beans, olive oil, nuts and fresh seafood. Here are some  great choices at Britain's favourite European hotspots.
Greece:
Any greek salad with fresh sea food or feta cheese is a great lunch option. Especially a salad called Mizithra as it has ripe tomatoes, sweet onion, cucumber, olives and feta.
Tzatziki is a great dip, just be sure you are not dipping bread into it but rather some fresh veg.
Veal meatballs or 'keftedakia' is spiced with anise and is much leaner than your typical beef meatball.
Always go local and try out some tasty and healthy treats like olives. Just make sure they are not preserved in olive oil but brined.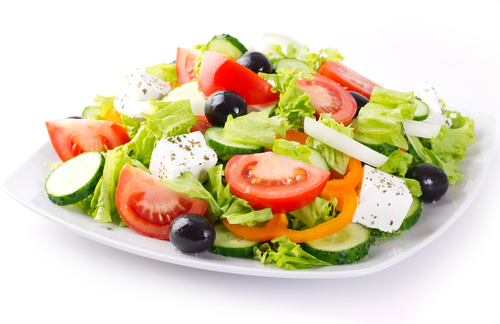 Italy:
Italy and Spain, have something in common with Mexico, they love their food and sit on the table for a good couple of hours, if not more, to enjoy food. It's a complete experience of enjoying the food you are having and sharing with the people you love. Top recommended eats to help you stay on track;
Grilled aubergine (aubergine is everywhere and is called "melanzana")
Bresaola is a very good choice of cured meat as it is usually done out of the highest quality beef meat cuts, and it's very lean. Don't overload it with tons of olive oil, just a drizzle, and lemon juice. Black pepper and oregano is common as well.
For the sweet tooth, forget the pastries, and try biscotti. Made with no fat, it's delicious and contains energising almonds.
You have to try the gelati! Gelato or sorbetto are milk based or water based ice creams, respectively. If you want to keep it light go for the sorbetto for less fat.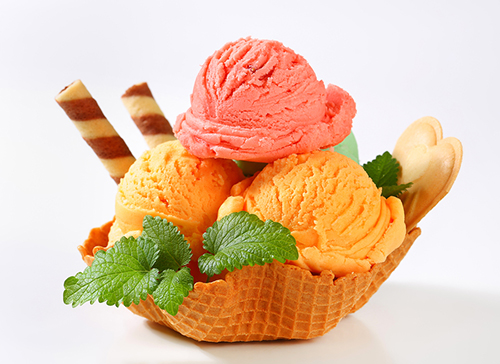 Spain:
One of the best appetisers for adhering to a diet and especially if you like spicy food are "Padron peppers'. They are grilled and tossed with olive oil and salt – just ask for them to be light with the olive oil.
There is always fresh fish – it a staple in a Spanish diet so enjoy whatever is freshest.

Jamón ibérico 

with cantaloupe is a great and healthy way to enjoy traditional Spanish fare.
Marcona Almonds are perfect to keep on hand for snacking.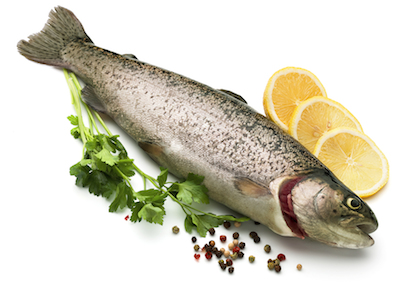 France:
The main meal in France is traditionally lunch which consists of four courses. Feel free to indulge but be sure that they are small dishes.
Grilled fish and roasted or slow cooked meats like chicken and duck are good choices (just make sure you remove the skin to dial down your fat intake) and ensure that they aren't cooked in cream.
Try to avoid the pastries, no matter how tempting they are and opt for fruit for dessert.
Enjoy everything, small portions of everything is key.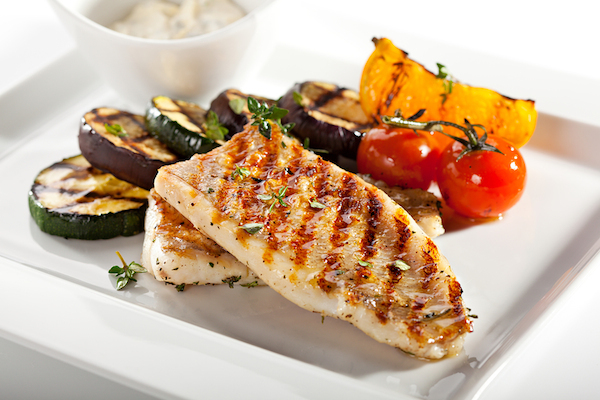 7 WAYS TO EAT WELL ON HOLIDAY – Louise's general tips and tricks for eating well abroad 
Eat Clean 
Always eat clean, this means embracing fresh foods like vegetables, fruits and whole grains, plus healthy proteins and fats. Eat a lean breakfast ideally something with a good amount of protein – eggs are ideal while you're away.
Avoid the buffet 
Tempting as it is, avoid the buffet – either cook your own meals or go to a restaurant. You are more prone to overeating if you have a huge amount of choices in front of you. If you have to eat at the buffet, be strategic and  limit yourself to either sweet or savoury foods and only have one food from that category. You can change it up every day but you will feel more satisfied without feeling like you're missing out.
Snacking is Good 
Healthy snacking helps keep you away from the tiny treats that can catch you out on holiday. Snack mid-morning and mid-afternoon. Almonds are the perfect snack for a holiday as they won't melt!
H20
It's vital that you stay hydrated, water is essential for your body to function and cleanse. At least two litres per day is recommended but drink more if you're somewhere super hot.
Get Active
You have so much more time on holiday then in your regular life so make good use of it and get some exercise. Make time to be active every day and by this I don't mean two gentle lengths in the swimming pool. A proper walk or a quick 45 minutes in the gym will make you feel revitalised. I would advise exercising before mid-morning, otherwise you'll find the day over before you know it.
Alcohol 
Avoid any alcohol at lunch if possible. As Brits, we tend to find any excuse to have a pint while we are away but if you hold off until the evening, your calories from alcohol will hopefully be drastically reduced. Also avoid binge drinking in the evenings and stick with low calorie classics like slimline and vodka.
Relax
Give yourself a break, you're always working hard. Holidays are about unwinding and relaxing and part of this is going easy on yourself and enjoying the foods you love in an amazing environment.
Louise Parker is a celebrity fitness and weight loss expert based in Belgravia, London. She has many high profile clients and combines metabolic training methods with clean eating. Follow Louise on Twitter @figuremagician

Like this article? Sign up to our newsletter to get more articles like this delivered straight to your inbox.