When on holiday, many of us can be tempted to ditch our healthy diets and eat anything and everything. With this is mind, we got Denmark-based journalist Polly Phillips to give us 10 healthy places in Copenhagen
Traditionally, going on holiday has been the time to let it all hang out, often for want of information about healthy options at your destination. Overwhelmed by a wealth of fatty snacks, from the moment you step into the airport, it's easy to find yourself piling on the pounds, meaning you spend your city break feeling out of shape and lethargic. Our new series, starting with creative capital Copenhagen, is designed to avoid you spoiling your holiday highs with sugar lows. Polly Phillips, our resident expert in all things Scandi, gives us the skinny on the best places in the city to stay hip and healthy at the same time.
1. Great for grabbing a drink on-the-go: Joe and the Juice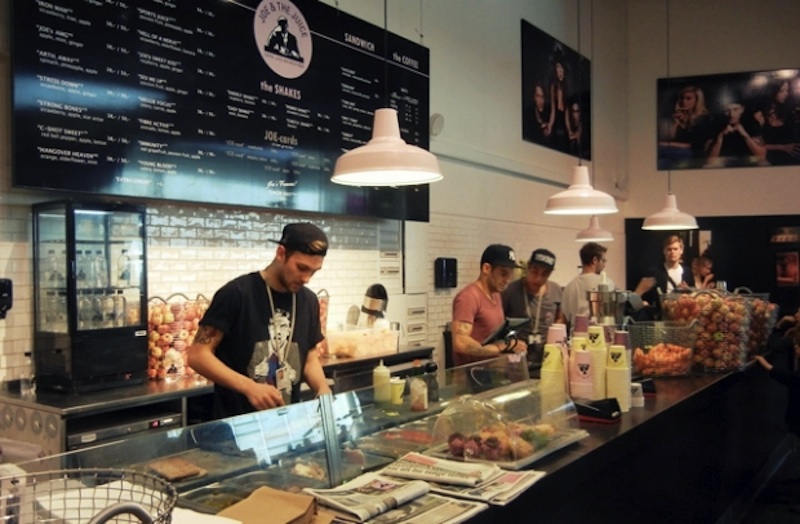 We can't recommend this Danish juicing giant, which is currently expanding across the globe, more highly. Best of all, there's one on practically every corner, so there's no excuse not to try it. A low-fat but filling 'Power shake' is our perennial favourite, but they offer juices of every flavor and combination you can imagine. And, with winter approaching, Joe and the Juice is also a great place to grab a quick ginger and apple shot to ward off the winter chill. The music is loud, the vibe is funky and the Danes behind the counter (Joe and the Juice seems to be staffed entirely by hunky teenage boys) are hot, even in the cold. Too good to miss.
2. Raw talent: 42 Raw and PalaHOW TOeo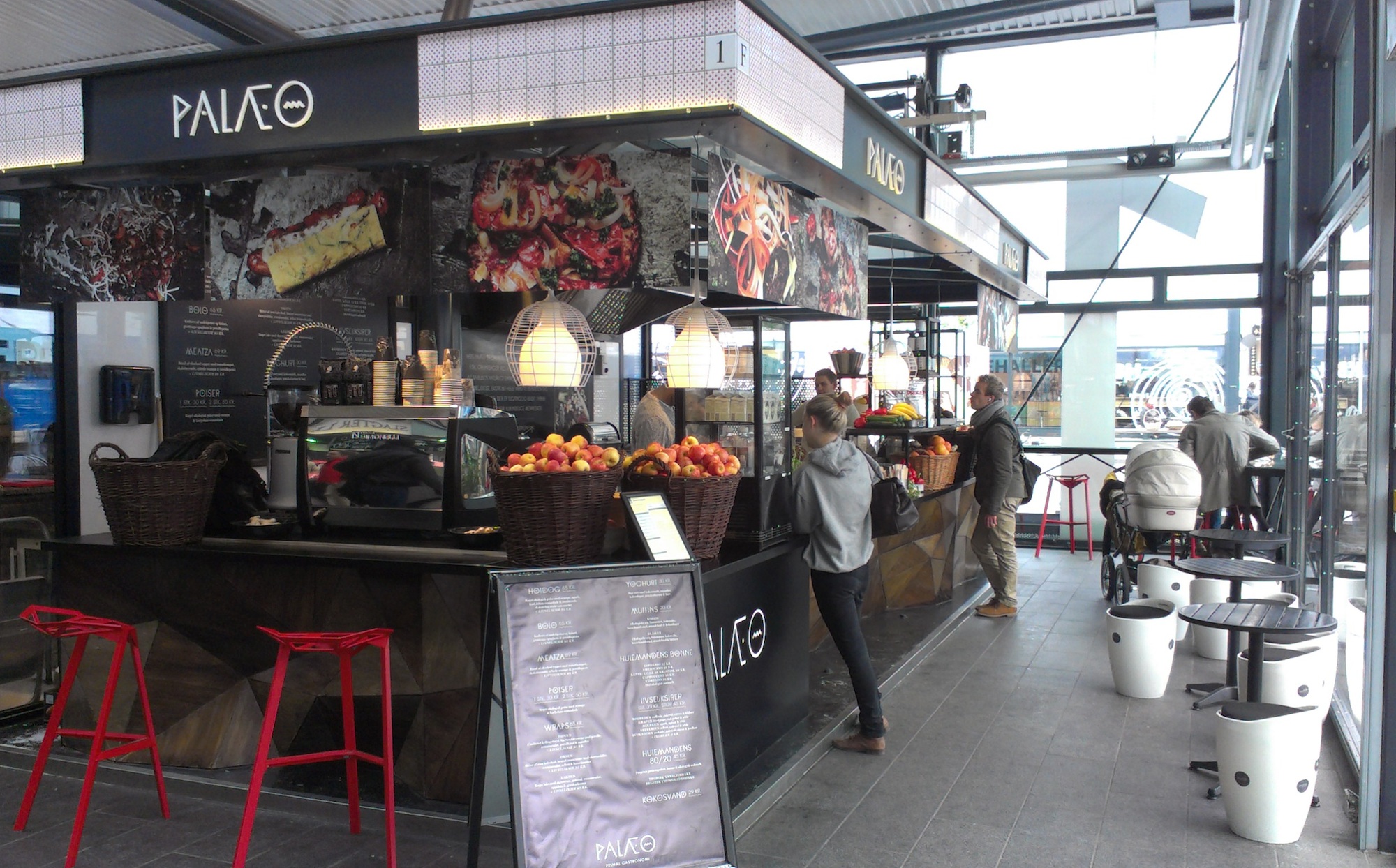 If a juice isn't going to hit the spot and you need real food, 42 Raw and Palaeo are two trending new chains to check out. The clue is in the title – both restaurants are part of the new pared back food movement: if your grandmother wouldn't recognise it, you shouldn't eat it. While most things at Raw are just that, they also do an incredible risotto, the ingredients change every day. And at Palaeo, we can't get enough of the sweet potato mash.
3. Hit the tourist trail at Torvehallerne (the covered markets)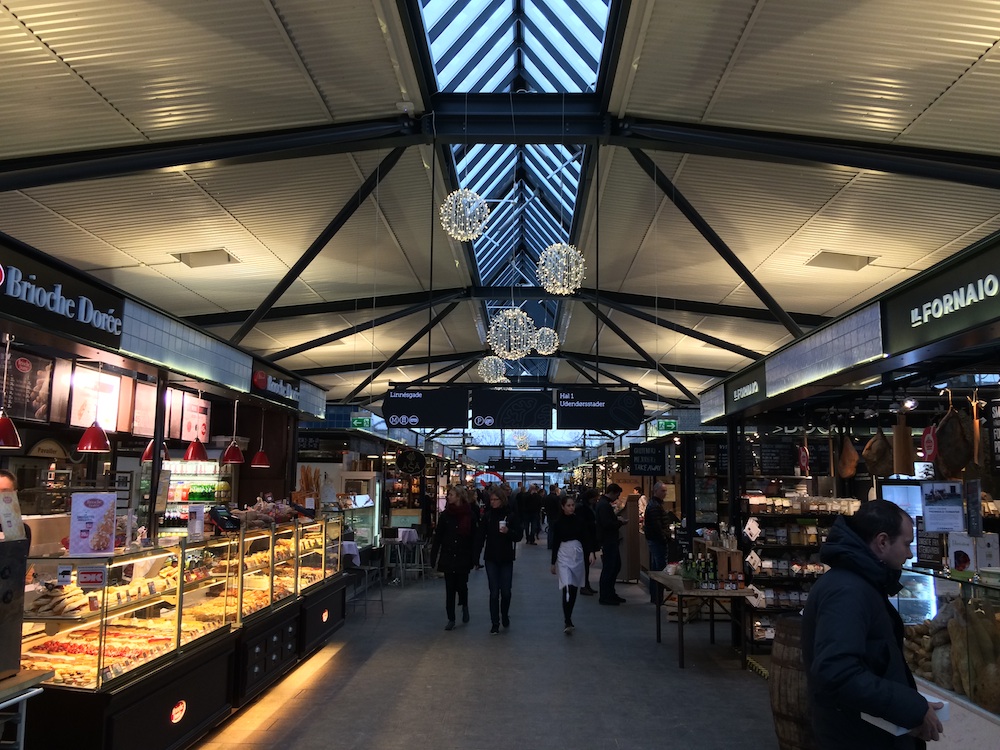 Right in the heart of the city at Norreport, Torvehallerne the covered market are a Danish smorgasboard of fantastic foodie options. The stalls in the two purpose-built warehouses range from ready made options, like sushi and Vietnamese rolls, to fresh produce bursting with flavour. For those of you who can't resist the odd naughty treats, Danish chocolate company "Summerbird" also has a stall here.
4. Cafe culture and watching the world go by: Café Norden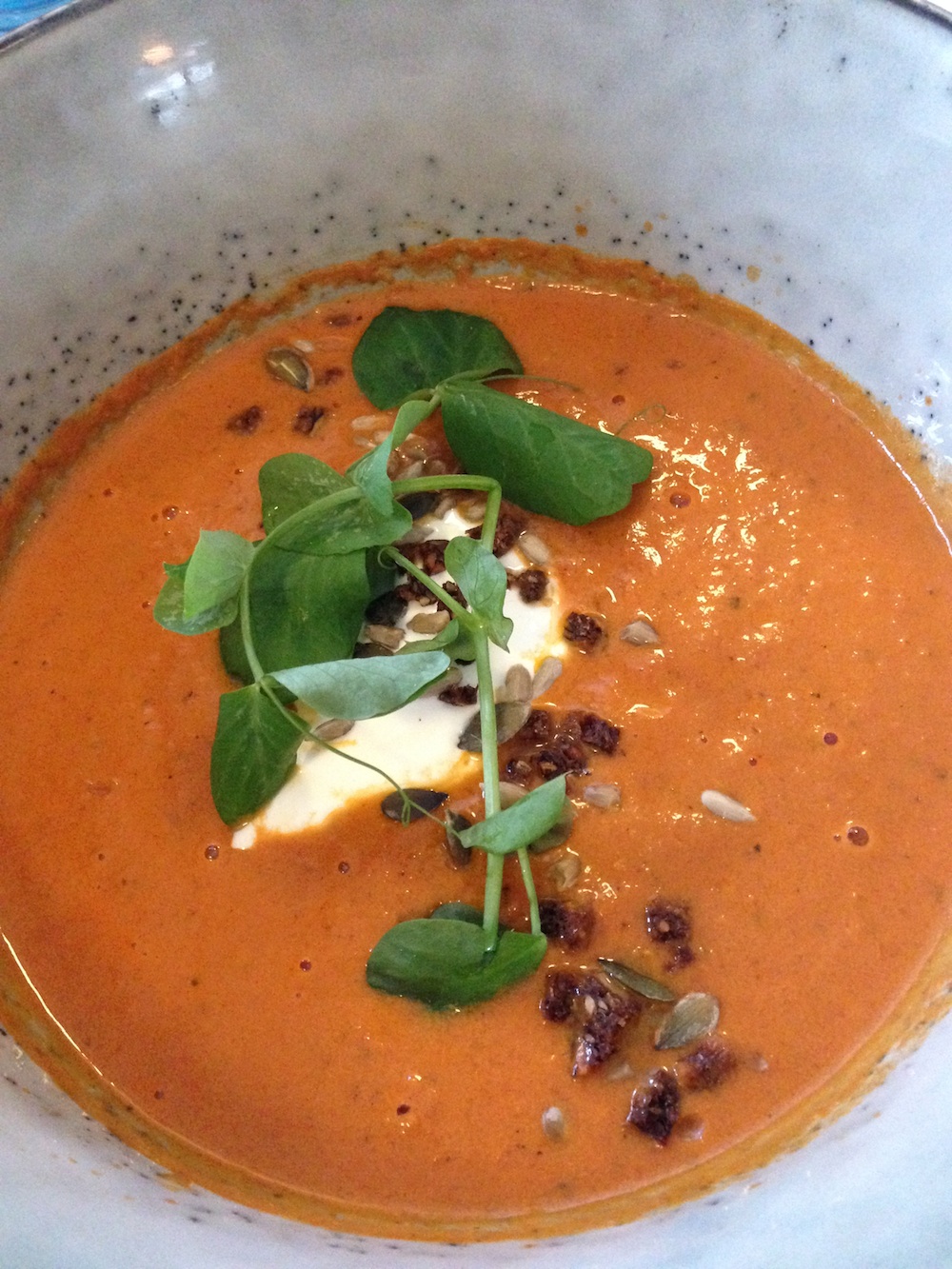 Situated by the famous Stork Fountain, just off from Stroget, which doubles as the busiest pedestrian shopping street in Europe, Café Norden is the place to pull up a pew and watch the world go by. Bursting with traditional Danish hygge (loosely translated as their particular brand of "cosy") in the winter, and with outside seating for soaking up rays in the summer, Café Norden does arguably the world's best tomato soup (above). At 160 DKK, it's pricey but it's easily big enough to share and it's worth every slurp.
5. Slim pickings in the meat-packing district: Bio Mio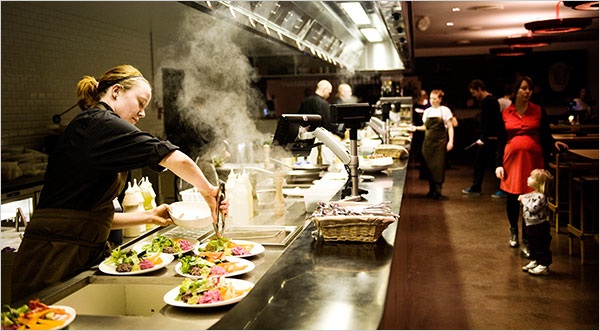 Those in the know head to hot new spot, the Meat-packing District, for drinks and dinner. In amongst the barbeque and pizza options lurks organic gem, Bio Mio. You order the healthy food, which is all 100% organic, directly with the chef, who's more than happy to answer questions and take special orders. Prices are fair too.
6. Nothing fishy about this great-tasting food:Sticks'n'Sushi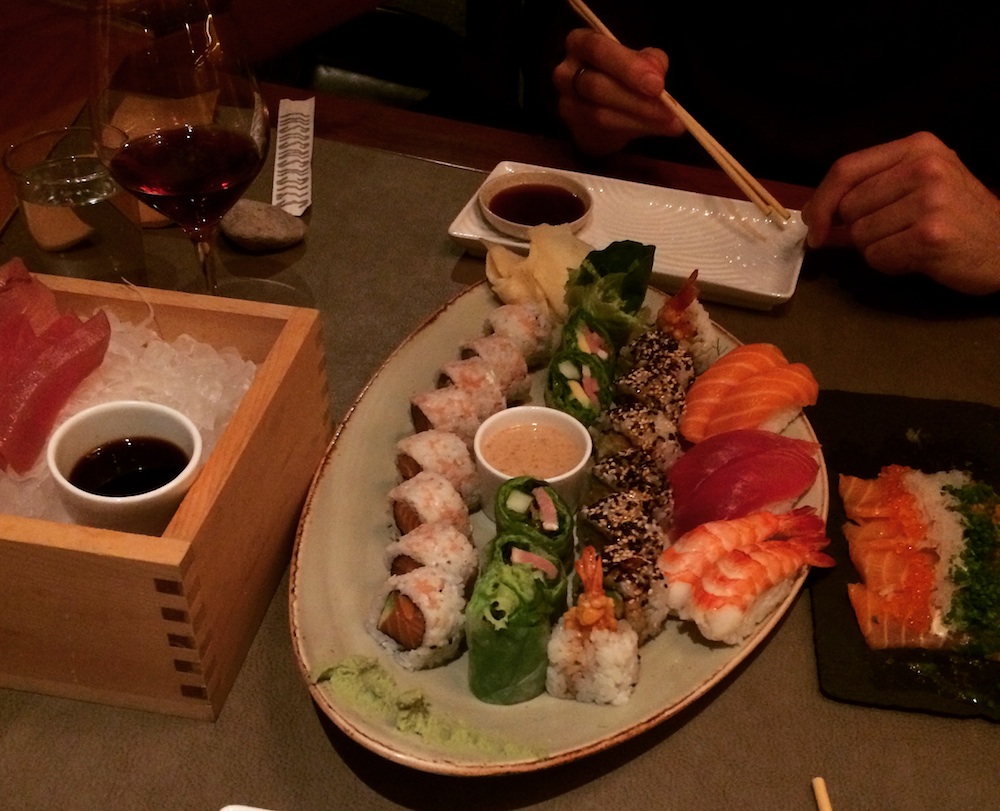 Another Danish chain that's making the leap internationally, Sticks'n'Sushi is a fantastic healthy choice, either to eat in or take away. With a wide range of sushi and sashimi, S and S offers a plethora of cooked meat and fish options. The black miso cod is the best we've ever tasted and those looking for a room with a view should look no further than the Sticks'n'Sushi at the Tivoli hotel, which gives you panoramic views of the city.
7. Walk it off in the city's beautiful gardens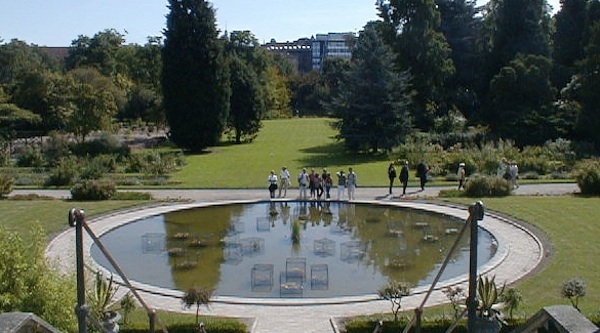 For those of you who feel they've overindulged, on healthy options or not, there's plenty of cityscape to walk it off on. Try the Botanical gardens or Kongens Have in the centre of town or head out to the deer park at Klampenborg if you feel like going further afield.
8. Pick up the pace on your bike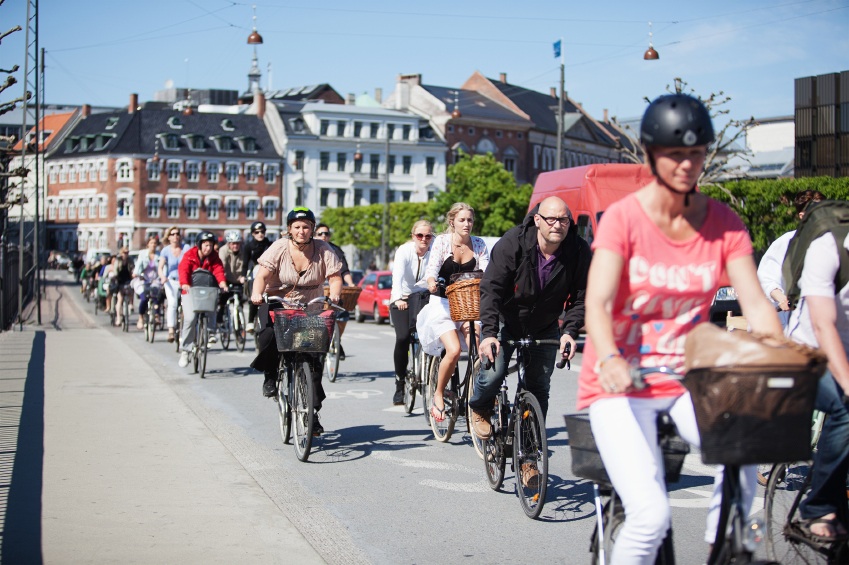 If you're looking for a more intense pace, why not hire a bike and take advantage of a city set up for cycling. Cyclists have their very own lanes, set back from the roads, and right of way almost every way they go. Bikes are cheap, easy to rent and a great way to see the city while staying healthy at the same time.
9. Work up a sweat with hot yoga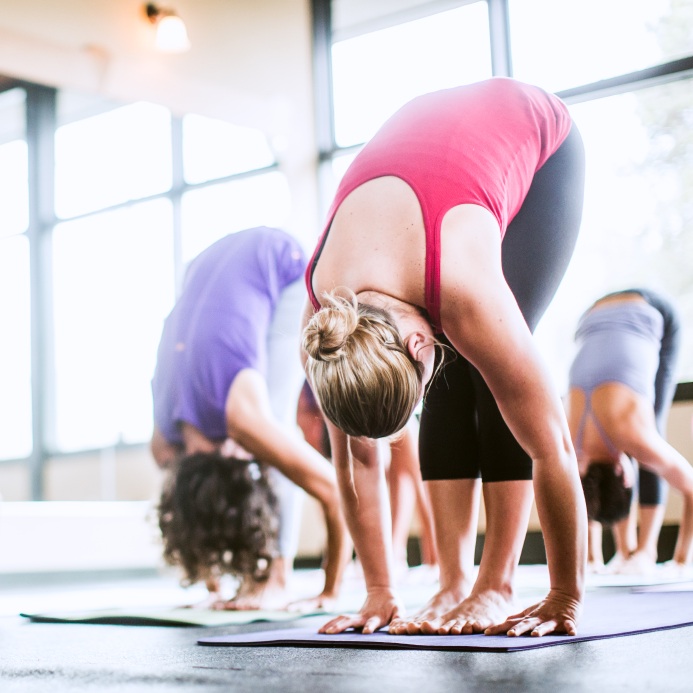 The 'hot' new activity in Copenhagen – 65 minutes of 'hatha' hot yoga at 35 degrees has got all the locals hot under the collar. It's hatha yoga so it's not as vigorous as bikram but you still get the benefits of working out in the heat – particularly in a cold Copenhagen winter. Give it a try.
10. Inner serenity at Serenity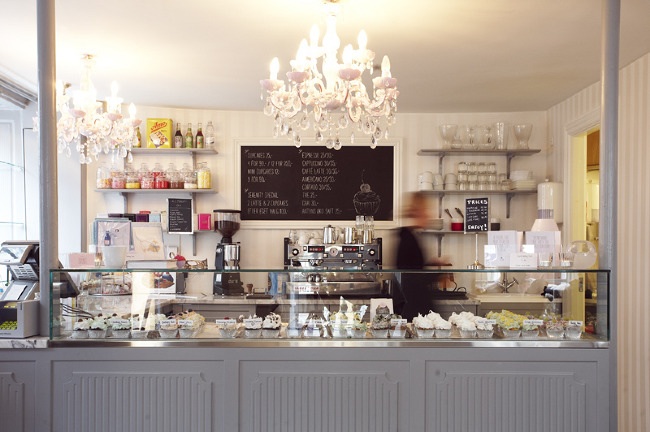 After all that hard work in staying healthy, why not treat yourself to a cupcake at Serenity? As well as the heartier flavours like Rocky Road and chocolate, there are lighter, healthier choices like apple blossom and ginger infusion. All cupcakes are baked onsite by the owner and every day is different. How that's for inner peace?
Journalist Polly Phillips cut her teeth on soap opera magazines, before going onto work at the Daily Express. Since leaving to go to freelance, Polly, who is lucky enough to call trendy Copenhagen her home, has written for a number of publications, including The Daily Telegraph, Sunday Telegraph, Daily Mail, Sunday Express, Marie Claire, Red and Look magazines. Always on the look out for her next big adventure or change of address, Polly has lived in London, Perth, Copenhagen, and travelled extensively in Australia and the US.
Like this article? Sign up to our newsletter to get more articles like this delivered straight to your inbox.