Social media can be a great motivator for getting fit, but not everyone wants to share snaps of themselves in tights on their Facebook feeds – new app Healthy Selfie connects you to a community where everyone's doing it
Do you find yourself browsing Instagram trying to find images of healthy food, fitness motivation or recipes by typing in various hashtags? Well, imagine Instagram for health fanatics with all the things that appeal to the social media fitness and nutrition junkie, all in one app. With the new Healthy Selfie app, it's all about food, fitness, nutrition and health so there's no need for hashtag searching. It lets you post up recipes, before and after pictures throughout your fitness journey, motivation and tips and share them with other people on similar roads.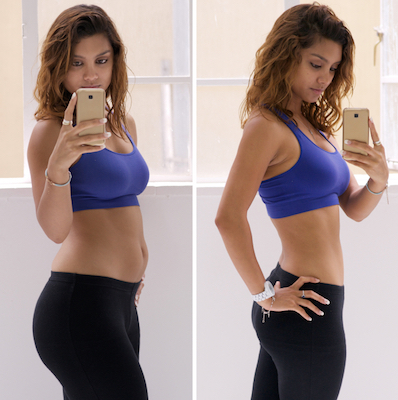 It app includes date stamps that are put in automatically when you post an image in order to avoid fake before and after pictures. People can share their body transformations with likeminded individuals, encourage, follow and communicate with them.
You can also share images of your activities which are part of your workout/diet regime such as meals and recipes. When you post images on Healthy Selfie it will give you three options to choose from selfie, food diary or compare. Be prepared for plenty of before and after body transformations that are addictive to browse thtrough, healthy meals, smoothies and juices.
The compare function allows you to choose from previously posted selfies and puts them in one image to get the full comparison effect. Another useful function Healthy Selfie has to offer is a virtual food diary where you upload images of your meals. It is possible to write a recipe for a meal you have uploaded or put in a URL to a blog or website that inspires you (another thing you can't do on Instagram). We think it's a useful app for people who are passionate about health and fitness and for anyone wanting motivation and support through their body transformation – because we all know they work.
Healthy Selfie available in the Apple App store: it's free.
Like this article? Sign up to our newsletter to get more articles like this delivered straight to your inbox.