Healthista has discovered a true gem; Natali Kelly boutique clinic in London and of course we had to try a treatment for ourselves – did someone say lip fillers? 
Situated in the picturesque, Georgian townhouse on Walton Street, Chelsea, Natali Kelly offers innovative, luxurious and safe aesthetic treatments.
From cellulite reduction, fat loss and skin tightening to the old time classics, Botox, fillers, chemical peels and lip plumping, Natali does it all.
A seasoned professional in the beauty world Natali's skills go skin deep, working with the most innovative technologies and gold standard techniques, boasting a treatment menu that covers everything from skin rejuvenation to cosmetic dermatology.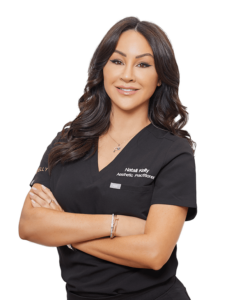 With Natali's registered nurse background you know you are in safe hands, her speciality is dermal fillers, which keeps her discreet rooster of celebrity clients coming back.
She believes in amplifying her clients' natural beauty and takes care to personalise each treatment with a pre-procedure medical lifestyle consultation which helps her to ascertain her clients' exact requirements.
'My ethos has always been: look good, feel good, but I also feel that the reverse is true,' says Natali.
'If you invest in feeling good from a health and wellbeing perspective, you will instantly see the effect on your appearance.
'At my new clinic I will communicate this philosophy with a holistic approach to beauty, by giving totally bespoke treatments that are suitable for each client's individual story'.
Natali Kelly covers the full spectrum, your mind, body and soul with numerous prestigious publications, including; Forbes, Harpers Bazaar Tatler, Vanity Fair, Cosmopolitan, Elle and Glamour magazine featuring her amazing work.
Natali also works holistically, being a qualified Reiki Healer, she not only incorporates a host of treatments to energise, refresh, rejuvenate but also to soothe and heal, including; sound healing, Reiki facials and hair and skin rejuvenation.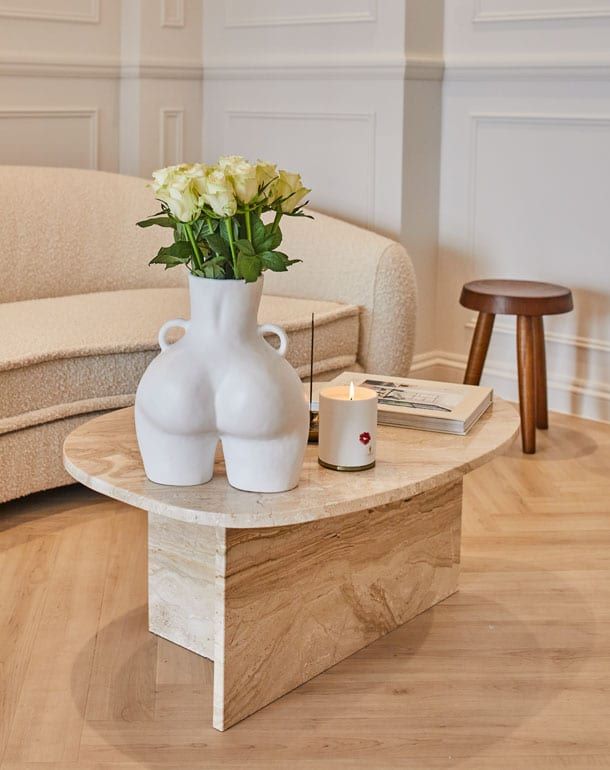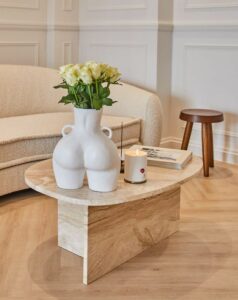 Natali is also extremely passionate about creating the right environment for her clients.
Her clinic promotes serenity, beauty and wellness with its luxurious Parisian chic design.
Her three story town house space includes a wellness lounge, VIP waiting area and its own private studio for meditation and prayer.
While you wait you are offered a beautiful holistic menu of refreshments, including Collagen Coffees, Beauty Elixir, Crystal-infused Water and Herbal Yogi Teas.
Healthista: Tried & Tested
Of course we had to try a treatment out for ourselves and as Natali's speciality is dermal fillers we decided to go for a classic – lip fillers.
Natali uses a technique that involves micro injections, this achieves a much more natural look and gives extra careful precision and control.
Adding fullness with hyaluronic acid gel and adjusting the proportions of asymmetry Natali's technique help to upturn drooping corners of the mouth for a more youthful, redefined look.
The gel is injected using an ultrafine needle or cannula technique to reduce risks of bruising and swelling. It is biodegradable and will last from six to twelve months!
Take a look at these beautiful before and after pictures…

For more information on Natali Kelly visit her website www.natalikelly.com
Follow Natali on Instagram – @natalikellyldn
More Healthista Content:
Why can't I sleep? 8 reasons your gut health could be to blame
3 ways to reduce stress in 24 hours
Food synergy – 9 healthy recipes with food combinations guaranteed to super-boost your health
How to transform your diet in 5 easy steps
5 healthy pasta recipes perfect for the weekend
Like this article? Sign up to our newsletter to get more articles like this delivered straight to your inbox.