Here's one we stole earlier – try out this recipe for the Green Giant Smoothie from organic juicery Juice Tonic's founder himself, Marco Proietti
GREEN GIANT SMOOTHIE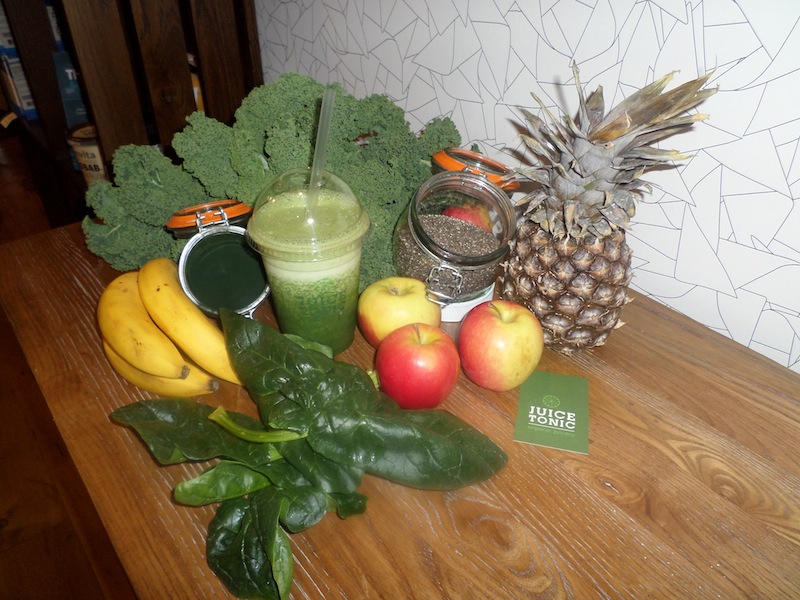 The fresh juice of 3 medium apples
A fifth of a medium sized pineapple
1 banana (frozen if you prefer)
2 leaves of kale (take out stem)
1 big handful of spinach
1 tbsp chia seeds
1 tsp spirulina
(All organic ingredients recommended)
Collect the juice of the three apples, (use frozen banana if you want more consistency), then put with all the rest of the ingredients in a high speed blender and blend for 40 seconds, or in a regular blender for 90 seconds. Then serve and enjoy. This super green smoothies gives you a good amount of natural plant antioxidants, essential omega-3 & 6 fatty acids, vitamins and minerals.
Find Juice Tonic at, 3 Winnett Street, Soho, London, W1D 6JY
READ MORE :
Like this article? Sign up to our newsletter to get more articles like this delivered straight to your inbox.