Healthista's gluten-free blogger Rochelle Cobbina experiments with the Sweetpea Pantry Super Oat Flapjack mix, ready in under 30 minutes.
Last weekend I felt like staying in, but I didn't want to put my feet up and watch Netflix just because it was cold outside. I felt like being a little more active around the house so I decided to make some flapjacks. But not just any ordinary flapjacks.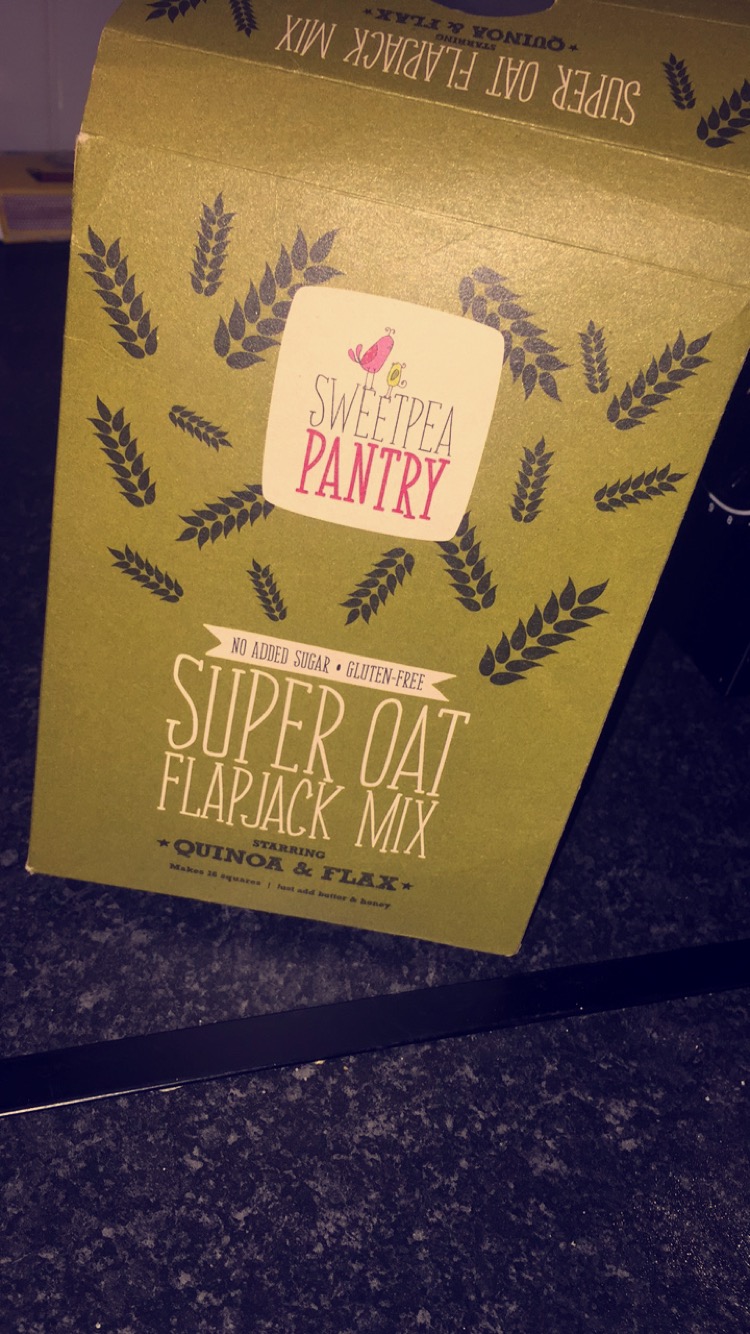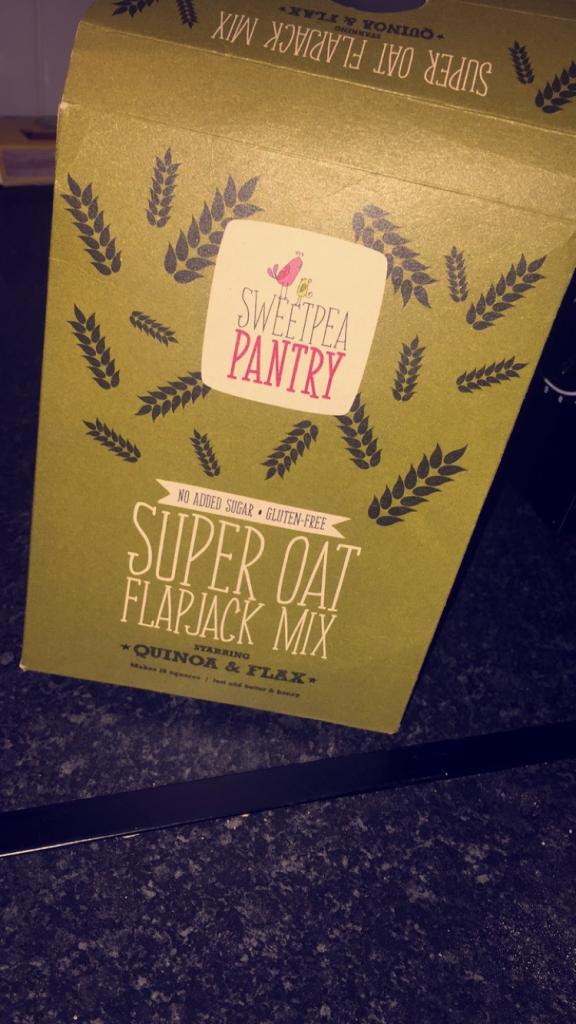 My newly-discovered intolerance to gluten has been influencing all my food choices lately and so I tried the Sweetpea Pantry super oat flapjack mix (£2.00) that was recently sent to Healthista Towers. With ingredients like quinoa flakes, coconut and sultanas., my tastebuds were looking forward to the result..
The best thing about this flap jack mix is that it is so quick and easy.  All you have to do is add some butter with coconut oil, honey or natural syrup and they're ready in 20 minutes. Here's my Saturday baking journey in detail:
Step 1: Prep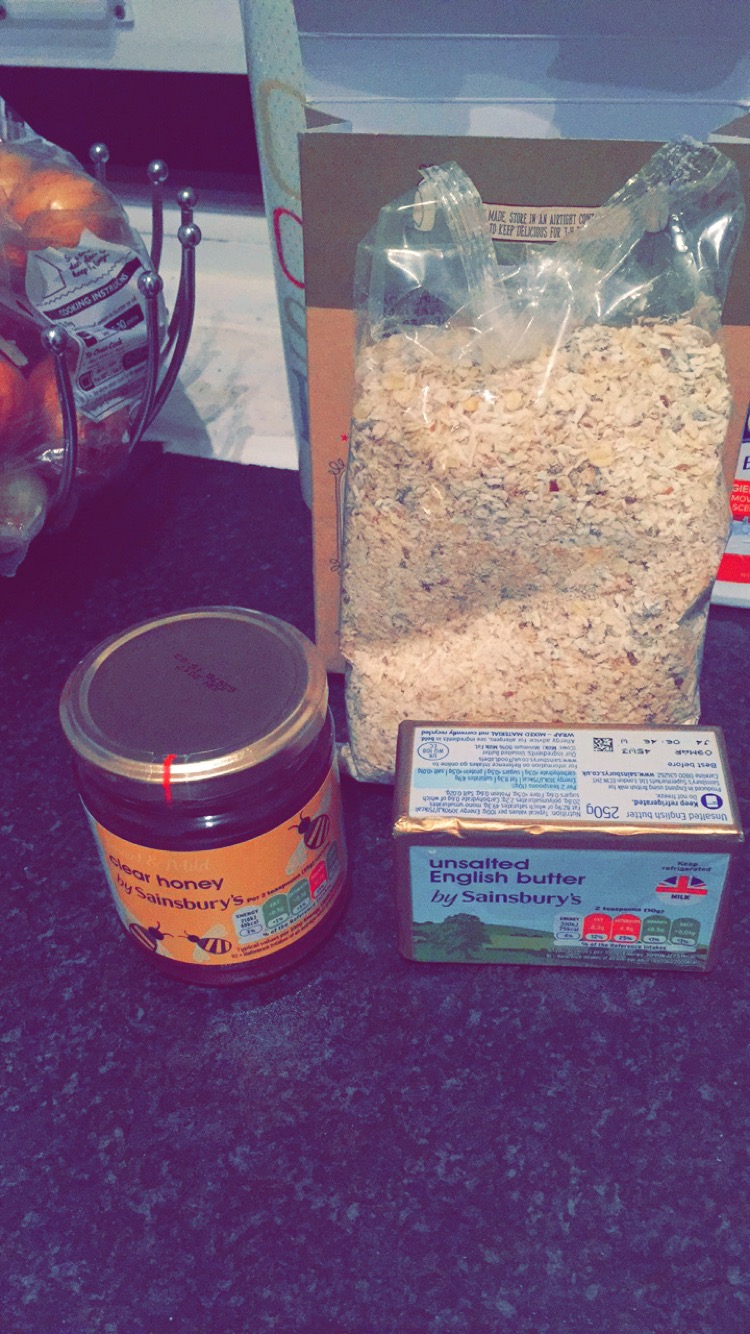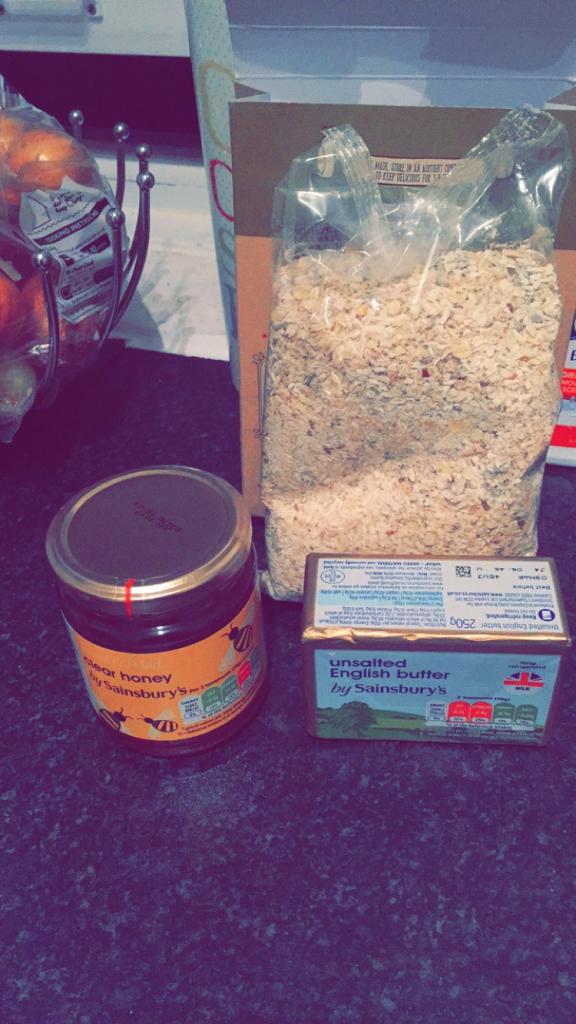 Although it's a simple flapjack mix you will need to get yourself some added ingredients as I mentioned earlier. So I went and got some butter and honey.
MORE: Eating for a healthy heart: 13 essential nutrients you need
Step 2: Mix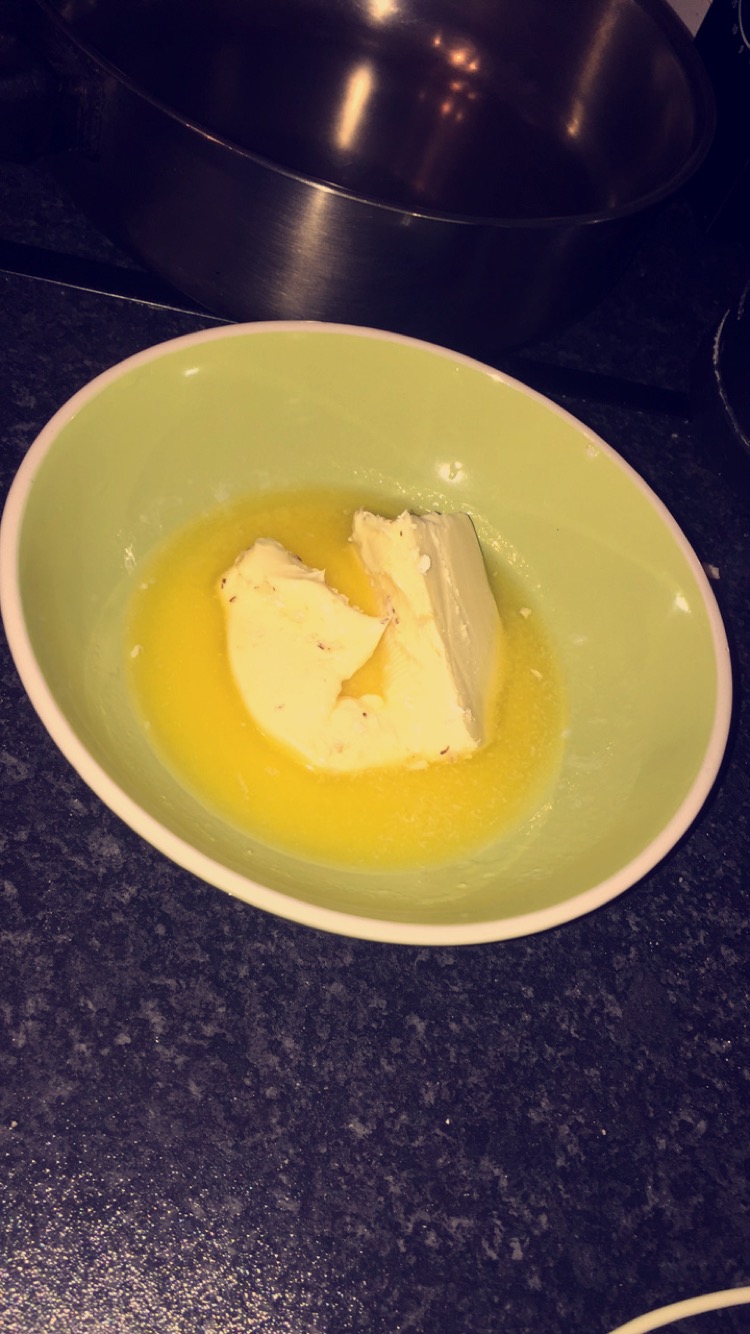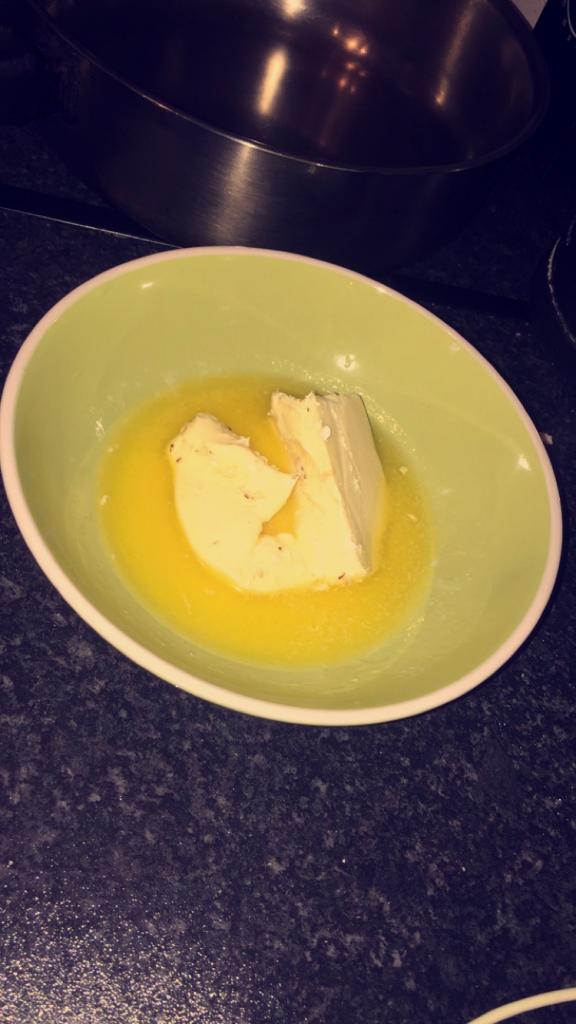 Before emptying all this together in the big bowl. It's a wise idea to get a smaller and separate one to melt the butter in the microwave for 2-3 minutes or over the stove if you prefer. Once melted add to your flapjack mix and then add 5-6 teaspoons of honey. Mix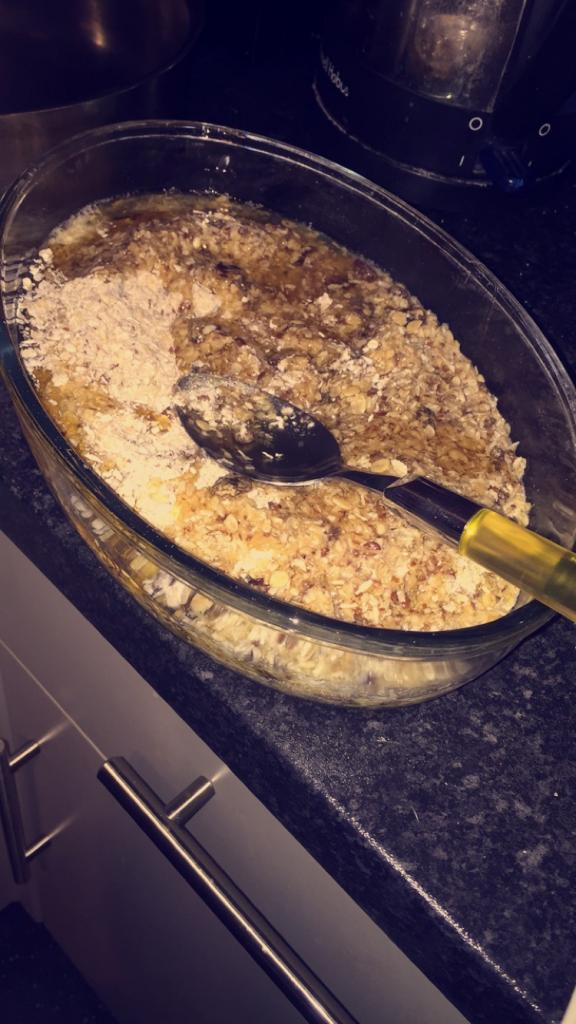 It should look mashed up and gooey like this, give it a good stir and mix in well. Also have a cheeky taste to see if its sweet enough for you. I know I just cannot get enough honey in the mix.
MORE: HEALTHY LONDON: We review Wild Food Cafe, London's raw, vegan restaurant you probably don't know exists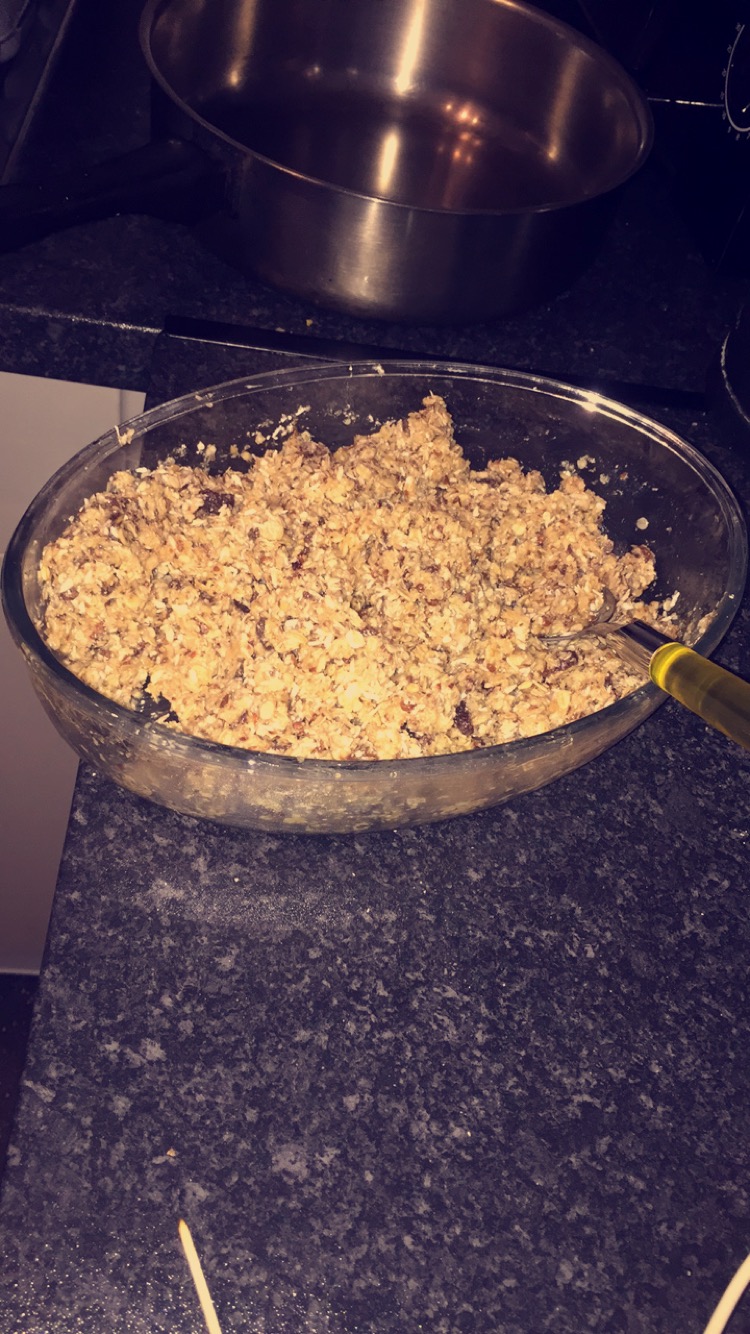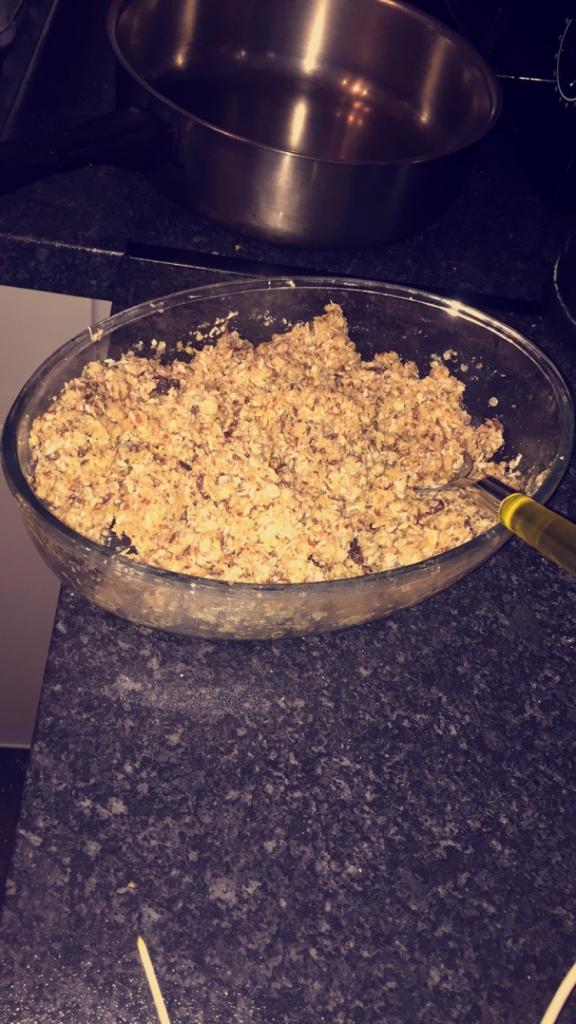 Now your flapjack mix should look like this. Nice and well blended ready to go in the oven but wait… not just yet…  With the back of the spoon or with the index of your fingers, evenly spread the mix around the edges of the bowl and really press into the mix so it looks a little something like this.
Step 3: Bake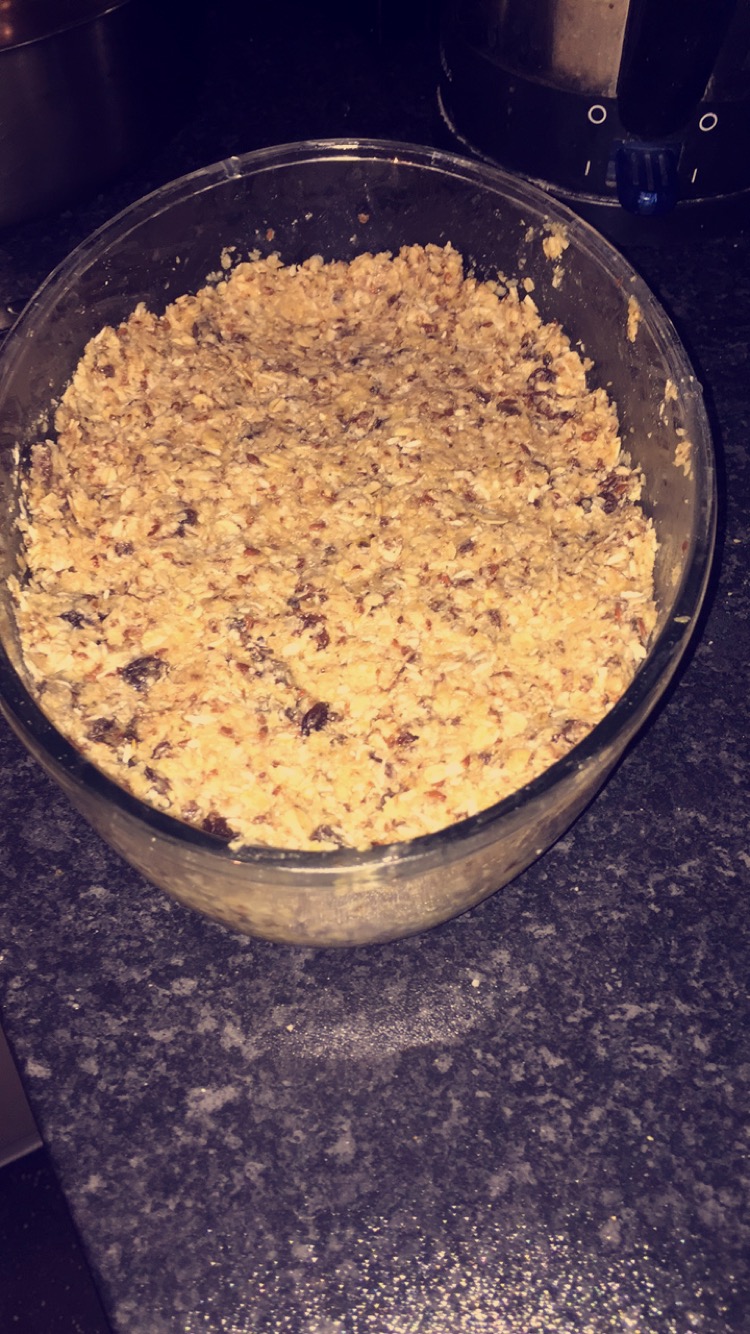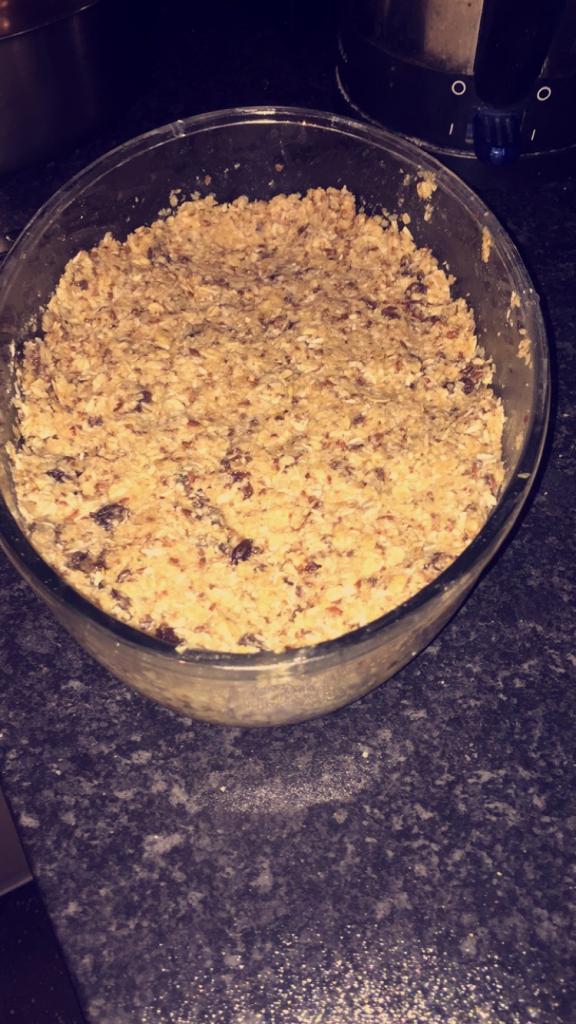 Pop it into the oven at 180 degrees celsius for 20 minutes. Who knew making flapjacks would be so easy. I salute to you Sweet Pantry. The result? Gorgeous, filling and totally gluten-free. My tummy was happy all weekend.
For a chance to win this gorgeous hamper of gluten free goodies please Retweet our gluten free hamper competition @HealthistaTV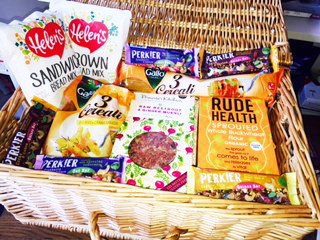 MORE: Best gluten-free pancakes EVER – Healthista Eats blogger Charlotte Dormon picks her favourite eatery for French crepes
Like this article? Sign up to our newsletter to get more articles like this delivered straight to your inbox.