Alex Gerrard, celeb mum and WAG, has been spotted on Twitter getting ready for summer with her Emjoi MicroPedi roller. We tried and tested it on tired, sore feet in need of serious TLC
It's that time of year again, it's summer so it's officially okay to be in sandals. The news will not be welcomed by those who suffer with hard sore skin on their feet. Alex Gerrard recently tweeted about her love of the Emjoi Micro Pedi in preparation for summer.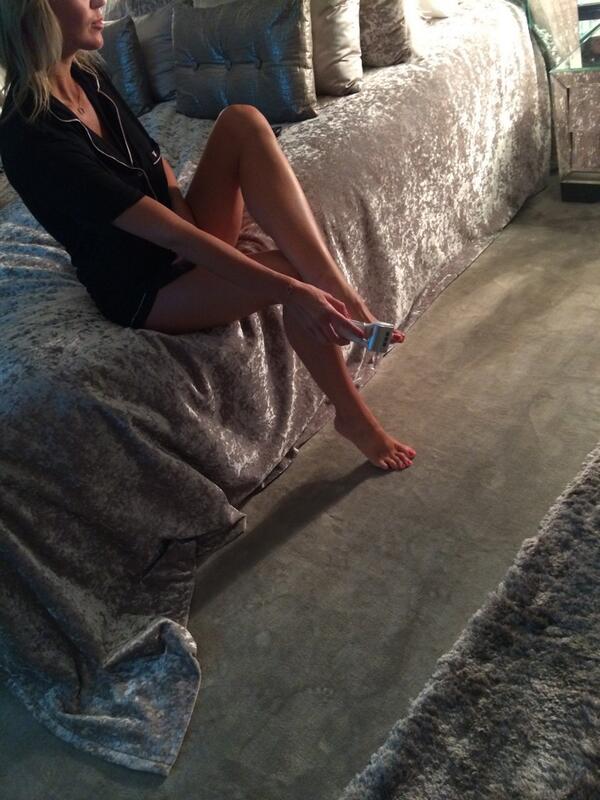 It works by using a micro mineral roller that spins at 360 degrees, which according to the press release 'gently, effortlessly and effectively buffs away at the dead, hard, jagged skin on your soles and heels.'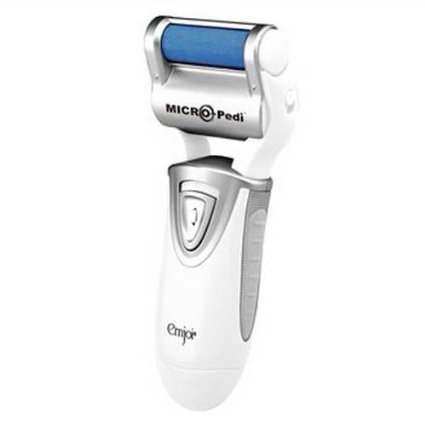 So I tried it for myself.
After destroying my feet with non-sensible shoes for most of my teenage and adult life, the effects are starting to show in my feet. No socks, flat feet and wearing shoes with no insoles have meant that my feet are in pain quite a lot, especially as living in London requires quite a lot of time on my feet.
A recent city break to Berlin left me with hard patches on the balls of my feet and cracked heels even after several goes with a pumice stone and all the other usual remedies I have up my sleeve. The Emjoi Micro Pedi sounded like an ideal solution for my hard calloused feet. It looks a lot like an epilator at first glance, but with a small round rough roller inserted in to the top.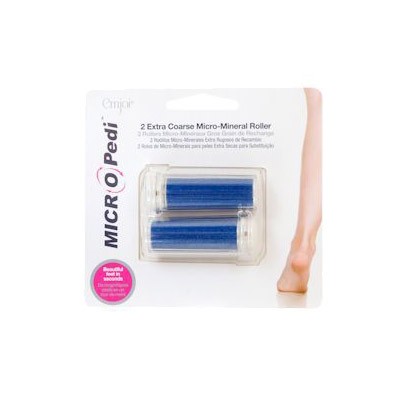 I showered and dried my feet before using the Micro Pedi as per the instructions and thought I would start on the worst areas first which were some very dry calloused patches underneath my big toe. Even with the trusty pumice stone, these patches weren't shifting so I was hoping for a miracle.
I started using it on the patches and all of a sudden a big cloud of chalky dead skin appeared around the gadget's head. After around a minute of use on this patch, it already felt softer. The hardness hadn't quite gone completely but the initial layer of dry skin had smoothed out. I'm sure after frequent use, callouses would be much easier to tackle.
It wasn't painful or as tickly as I was expecting. I could barely feel it while it was on but it worked really well to file down my feet. I didn't get that raw skin feeling I usually do after giving myself a pedicure which is why I skimp on pedicures – and why my feet end up a mess in the first place. I washed the dead skin off afterwards and moisturised with a foot cream.
This is definitely a must for anyone going on a holiday or a city break or even just likes to wear non-sensible footwear like me.
Emjoi MICRO Pedi Portable Pedicure Device £29.95 (takes two AA batteries). Emjoi MICRO Pedi Extra Coarse Micro-Minerals Blue Replacement Rollers (Set of 2)
Like this article? Sign up to our newsletter to get more articles like this delivered straight to your inbox.