Nutritionists, dietitians and the like have been raving about the positive effects fish have on our brains for generations. This is because of the omega-3 fatty acids that it contains. But are they really on to something?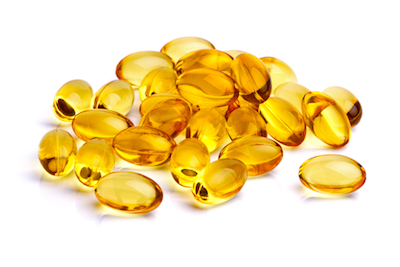 A study from January 2014 in Neurology, the medical journal of the American Academy of Neurology, found that people with higher levels of omega 3 fatty acids have larger brain volumes when they are older. They also found that this preserved one to two years of brain health, thus proving that omega-3s do have a positive effect on brain health.
Dr. James Pottala, author of the study, found that higher levels of omega-3 fatty acids have an effect on brain volume that is equivalent to delaying age-related loss of brain cells. Those with higher levels of omega-3s have a larger hippocampus, the part of the brain where memories are stored. With those that have Alzheimer's disease, the hippocampus starts wasting away before symptoms even appear, even more of a reason to stock up on fish oils early on.
The Neurology study measured these levels in 1,111 women, along with their memory levels. Those with higher levels of omega-3s had significantly larger brain volume. Shrinking brain volume is a sign of Alzheimer's disease. The result of this study is that the more brain volume that is preserved, the better memory older subjects will have.
You can get your recommended dosage of fish oils by eating fish or by taking fish oil capsules. Fish such as: tuna, mackerel, salmon, sturgeon, mullet, bluefish, anchovy, sardines, herring and trout have the most fish oils.
We like: Higher Nature Omega 3 Fish Oil – Pack of 180 Capsules

from amazon
RELATED: 5 nutrients every woman needs and exactly how to get them
Like this article? Sign up to our newsletter to get more articles like this delivered straight to your inbox.