Who wouldn't want to be at an exotic winter sun retreat to cleanse body and mind? If that's not exactly happening for you, Karina Stewart, Doctor of Traditional Chinese Medicine and Co- Founder of one of lush health sanctuary Kamalaya Detox Retreat in Thailand brings you a one day home detox
1. Cut out the following: alcohol, sugar, wheat, dairy, meat, fish (try and keep your caffeine intake low and if you can, have no black tea or coffee).
2. Begin the day with a squeeze of fresh lime in hot water to stimulate the liver – add some mint leaves or grated ginger for added kick.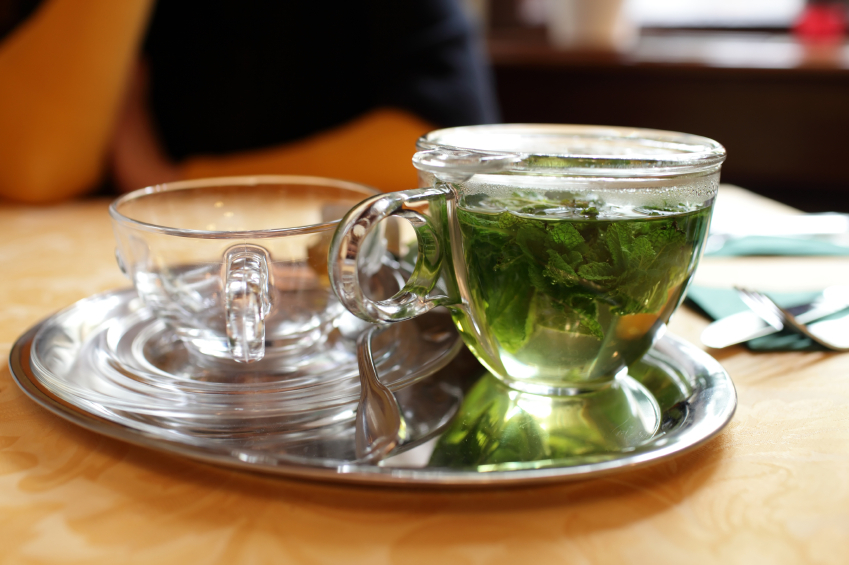 3. Supplements that help include probiotics, vitamin C after breakfast and evening meal.
4. Feast on: Vegetables, vegetable juices, cold pressed oils, seeds, nuts (but not too many think six almonds as a snack), grains like bulgar and quinoa and non-suary fruits like apples and berries.
5. Exercise: Daily yoga, t'ai chi or Pilates.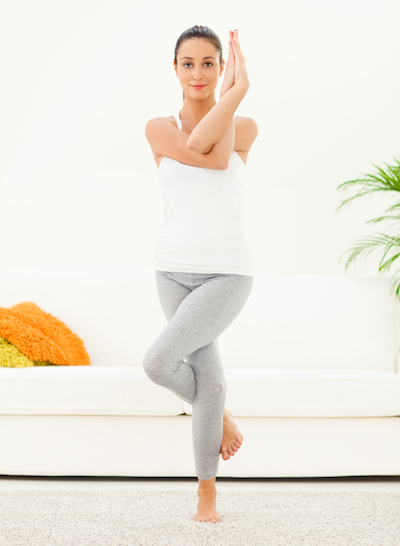 6:30am: Rise and shine! Start the day with a mug of warm water and the juice of 1/2 – one lemon or lime. Stimulates the liver and kidneys, providing a gentle flush from your nights rest. This also works on alkalizing your system.
7.00am: Time to get moving. Exercise moves blood, oxygen and lymph fluid throughout the body which are all needed for efficient detoxification. Yoga is a great way to balance the mind and body so if you haven't already, start your practice today. Try this ten minute energising yoga practice from You Tube yogi  Tara Stiles
8.15am: Fuel your body. Try a green smoothie for a healthy breakfast option. Place a handful of organic dark, leafy greens (kale, spinach, rocket) into your blender with cucumber, celery, ½ a green apple, ginger, fresh herbs, flaxseeds and water. Blitz until a smooth consistency has been reached. Add a scoop of pea protein powder for an alkaline, easy to digest energy boost.
9am: Hydrate your cells. Start your water intake early and continue to sip around 1 1/2 – 2 litres of clean filtered water throughout the day. This will help to flush water soluble toxins via your kidneys.
green tea cup.
11am: Antioxidant boost. Green tea is high in free radical fighting compounds and also helps to boost metabolism. Aim for 3-4 cups during the day. Another healthy alternative is mulberry leaf tea, without caffeine and very high in anti-oxidants.
12pm: Probiotic power. Healthy gut bacteria is essential for optimal digestion, elimination and a strong immune system. Naturally fermented foods provide a wide variety of bacterium such as miso, sauerkraut and kefir or a probiotic supplement providing between 20-40 billion organisms will do the job.
12.30pm: Lunch is served. A fresh salad of organic greens along with red, yellow and orange vegetables will provide cleansing nutrients and strong antioxidant support. Toss quinoa through as a clean protein source and dress with a drizzle of coconut oil or olive oil, lemon juice and fresh herbs.
3pm: Pop into a Far Infrared sauna for 30 minutes to enhance cellular detoxification. This particular light wave targets fat cells, which store fat soluble toxins. It also enhances cellular metabolism by burning an estimated 600 calories for each 30 minute session and increases immune cell activity. Okay, so this might not be do-able for everyone – so why not curl up under a blanket (it's warm too) with your favourite Netflix series?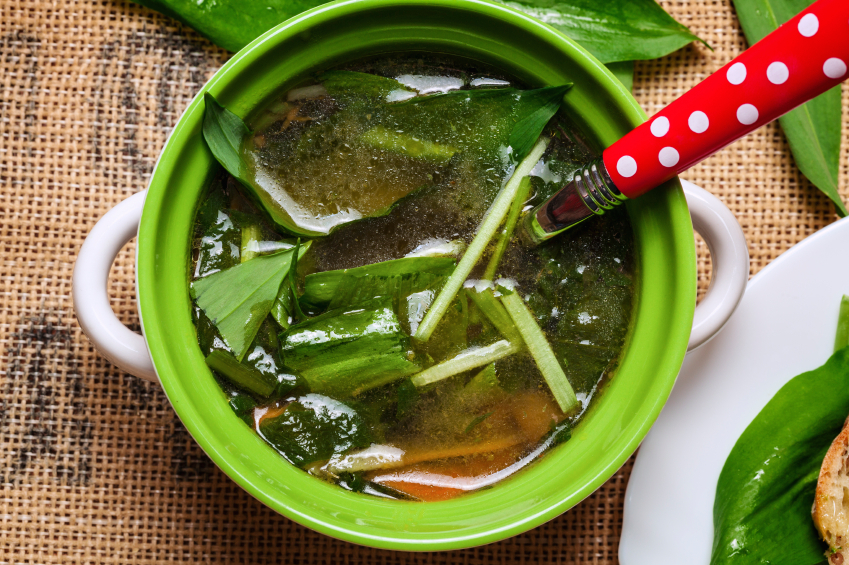 6/6:30 pm: It is important to eat an early light dinner (before 7pm is ideal), my suggestion would be a green veggie soup with herbs and spices for flavor and a touch of olive oil. The Kamalaya detox vegetable soup contains a blend of spinach, zucchini, green beans, broccoli and fresh herbs.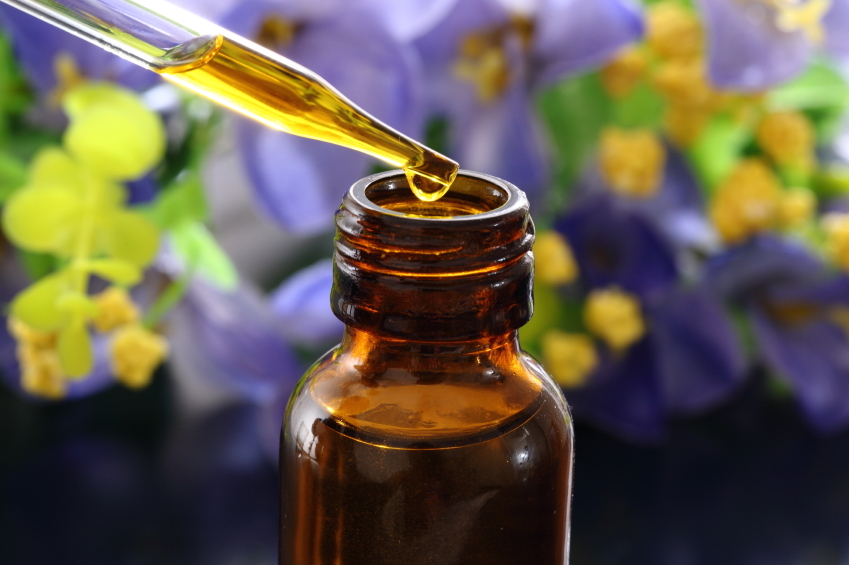 8:30 pm: Soak your worries away. After your healthy dinner, soak in a warm bath with your favorite essential oils and let go of the day's stress – calming scents include lavender, geranium and mandarin. Negative thoughts can be just as toxic for the body as sugar or alcohol so breathe deeply and sink into a warm relaxation.
9:30pm: Lights out. 8 – 9 hours sleep per night is essential for allowing the body to heal and rejuvenate, especially when detoxifying the extra hour can give extra support to the organs of your body. Important detox processes happen while we sleep so turn off all stimulating distractions such as the television, your mobile phone and computer and prepare yourself for sleep. Practice pranayama (deep breathing techniques) or a gentle heart gratitude meditation before bed to drift off to sleep.
Here are two detox recipes from Kamalaya that you can try yourself at home.
BEETROOT TARTAR ON CUCUMBER
Ingredients (makes one portion):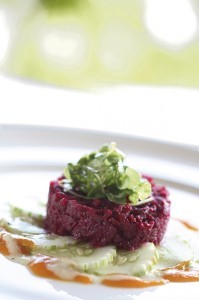 Beetroot cooked – 30g
Shallots chopped – 1g
Thyme chopped – 1/2g
Dijon mustard – 4g
Lime juice – 3ml
Water cress – 1g
Cucumber sliced – 30g
Papaya lime dressing – 10ml
Wasabi dressing-10ml
Method:
1. Cook the beetroot on a bed of sea salt for about 45 min at 180°C, peel and slice in fine cubes.
2. Add one spoon each of both dressings to your tartar and taste to your liking.
3. For the dressings place all the ingredients in to a beverage blender, except the olive oil, blend on the lowest level and emulate slowly the oil into the dressing.
4. Slice then the cucumber as thin as possible and place the slices in a circle on your plate, then put the tartar in the center and garnish the top with the water cress
5. Drizzle the dressing around both dressing.
BUCKWHEAT SOBA NOODLES – Serves 2 (Main)
A light and nutritious dish to serve anytime, and suitable for when you're detoxing. Shitake mushrooms
are great for the immune system and the Lemon and Radish mix adds a kick to this dish, and helps the
digestive process.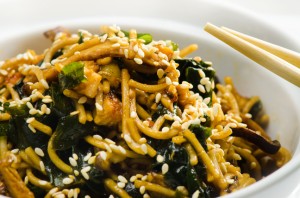 Ingredients (serves 2):
Buckwheat soba noodle -80g
Wakame -60g
Kale, thickly shredded -30g
Bok choy, leaves separated -50g
Vegetable stock -750ml
Spring onion, finely sliced -5g
Daikon radish, chopped very finely -20g
Lemon skin, chopped very finely – 4g
French celery, sliced – 20g
Shitake mushroom, sliced -10g
Enoki mushroom, whole-30g
Lemon juice – 1/2
Sea salt – pinch to taste
Black pepper – to taste
Method:
1. Mix the finely chopped turnip, lemon skin and lemon juice and place in a small dish to be served on the side later (the enzymes in daikon radish begin to breakdown after about 30 minutes, so for the highest nutritional benefit make this as close to serving time as possible).
2. Heat the vegetable stock to a simmering point and then add the wakame and shitake mushrooms. Simmer for about 1 minute.
3. Next, add the soba noodles and celery to the stock and stir well to separate the noodles. Simmer for 2 minutes, then add the bok choy and kale and cook for a 30 seconds. Finally, add the enoki mushrooms and cook another 30 seconds.
4. Check the seasoning and add salt and pepper if necessary (the wakame has a salty taste, so you may not need to add more salt.)
5. Serve in a big bowl and sprinkle with the fresh finely sliced spring onion. Serve the daikon radish and lemon zest on the side.
For further information and more recipes check out Kamalaya's website.
Like this article? Sign up to our newsletter to get more articles like this delivered straight to your inbox.