What better time to treat yourself this year than right now – or any time – with a gift of your own. We scoured the high street and the net and found things to make being healthy easy plus a few luscious ways to treat your inner healthista 
UNDER £25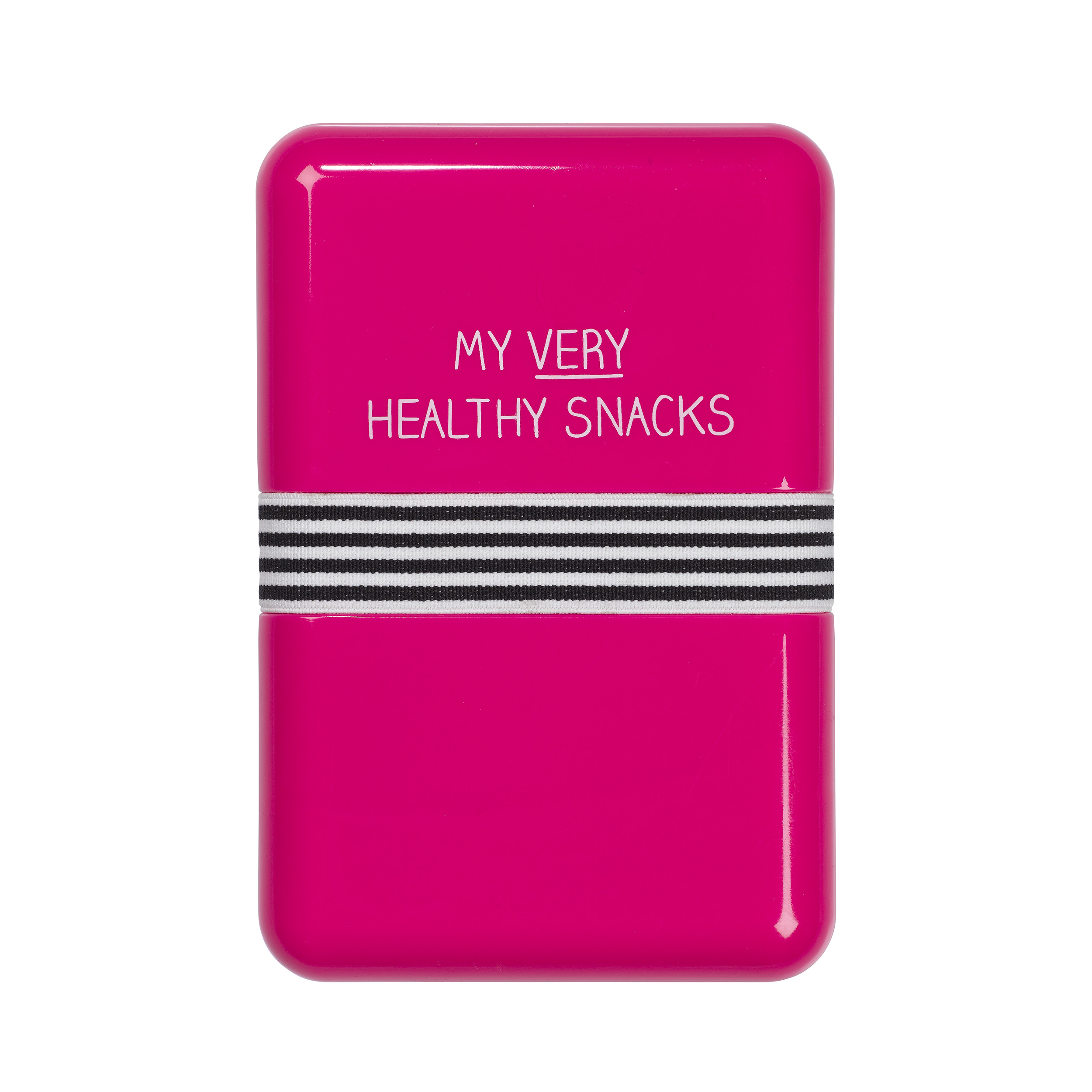 Have you finally gotten the hang of cooking your own meals? Or  found that healthy snack that doesn't actually taste healthy? If you're tired of Tupperware's finest, you can pack them up and take them to work  in a stylish electric pink and lime green pack. Purchase your lunch box here.
Nature's Necessities Collection, £9.99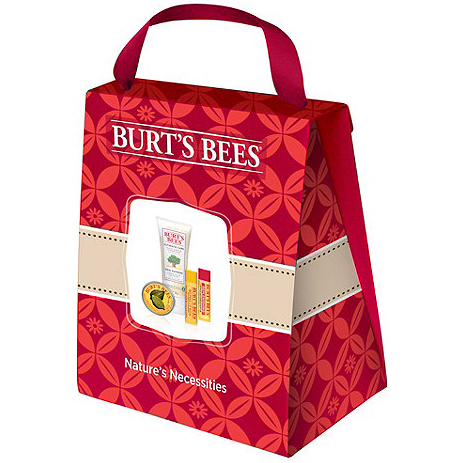 How about a four in one? Burt's Bees is a brand we think luxury when it comes to nurturing our hands and lips, but the price is more skint than mint. Well this year BB has a Nature's Necessities Collection that includes an ultimate care hand cream, beeswax lip balm, a replenishing lip balm with pomegranate oil and a sweet smelling lemon butter cuticle cream all for £9.99. Purchase the set here.
ToeSox, £15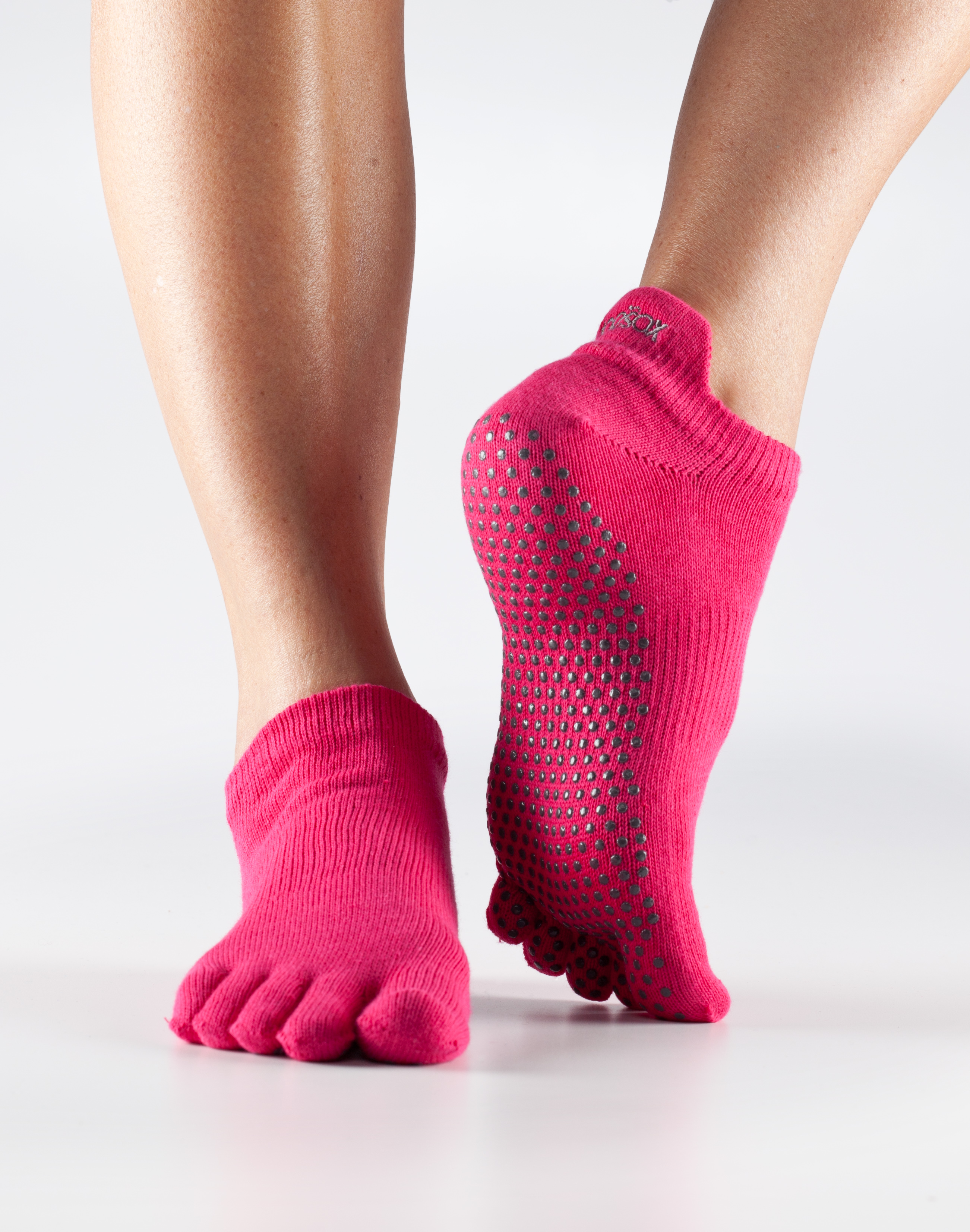 These socks are revolutionary for worn out and tired feet around the world. They help separate your toes which has been proven to help heel foot pain that also help prevent calluses, overlapping toes, ingrown toenails and more. ToeSox are made entirely of organic cotton, they claim to increase blood circulation (hmm, not sure about that one) and come in stylish colors. Start thanking your feet for all they've helped you accomplish this year.
Saviour Snacks box, £15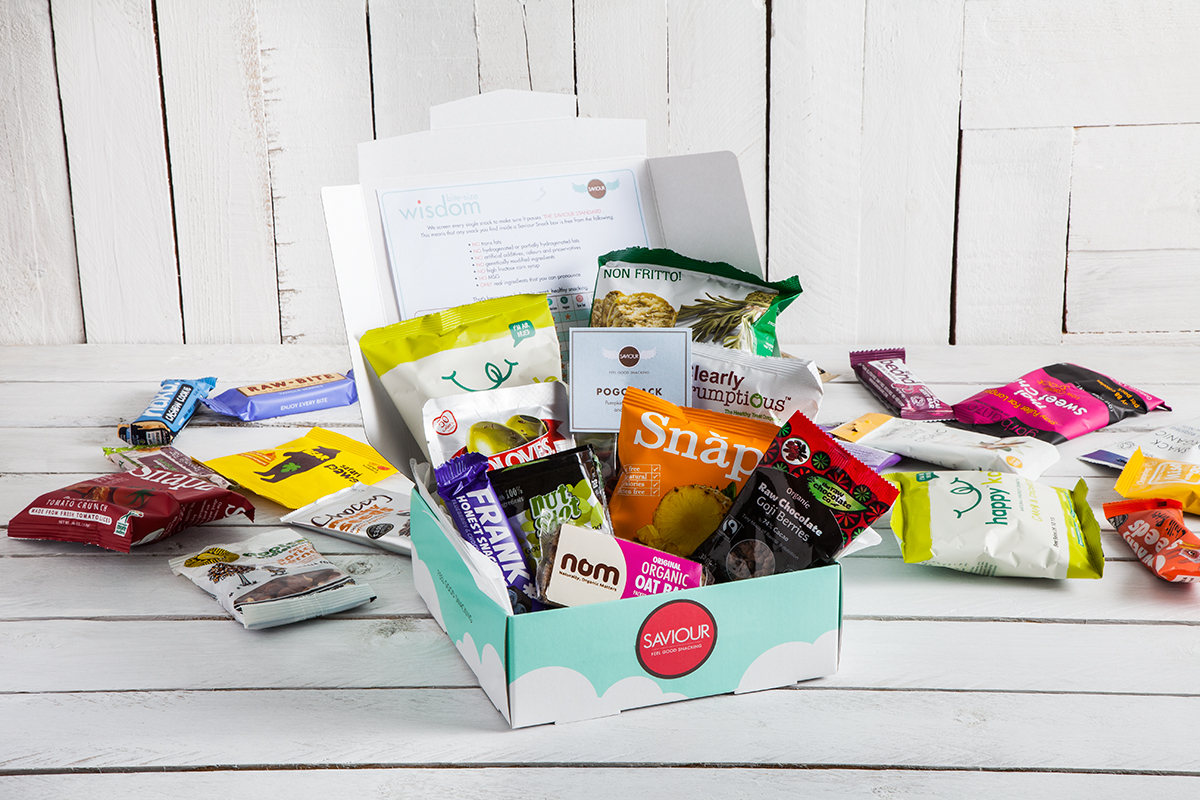 We LOVE Saviour Snacks, small eats from chocolate covered pumpkin seeds to kale chips. They even have a gluten-free, vegan and kosher options. Purchase your box from £15 here.
UNDER £50
Real Techniques Brushes, £29.99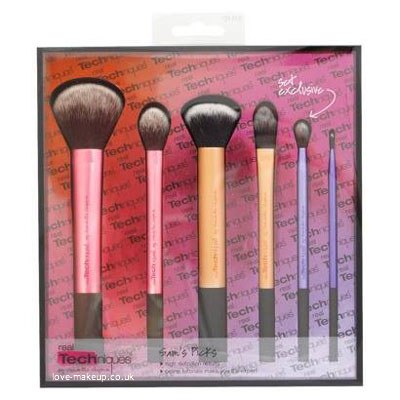 Been watching too many of those makeup tutorials online? All those artists have you wondering why you haven't purchased a good set of brushes right? The Real Techniques brushes are all the rage right now, makeup artists use them, celebs use them and we use them. Try them out yourself. In this special Christmas season the RT brush line that showcases six brushes meant for all parts of your face. This might be our fav buy. Click here to buy them for £29.99.
Ted Baker Sitting Pretty Case, £45
It's always fun to get more for your money.  We've found a great buy from Ted Baker featuring a gorgeous case with body lotion, scrub, body soufflé, body wash, bath foam and a hand cream. So many gifts our skin will be ecstatic. Buy it here for £45.
LightSkin Bike Light, £49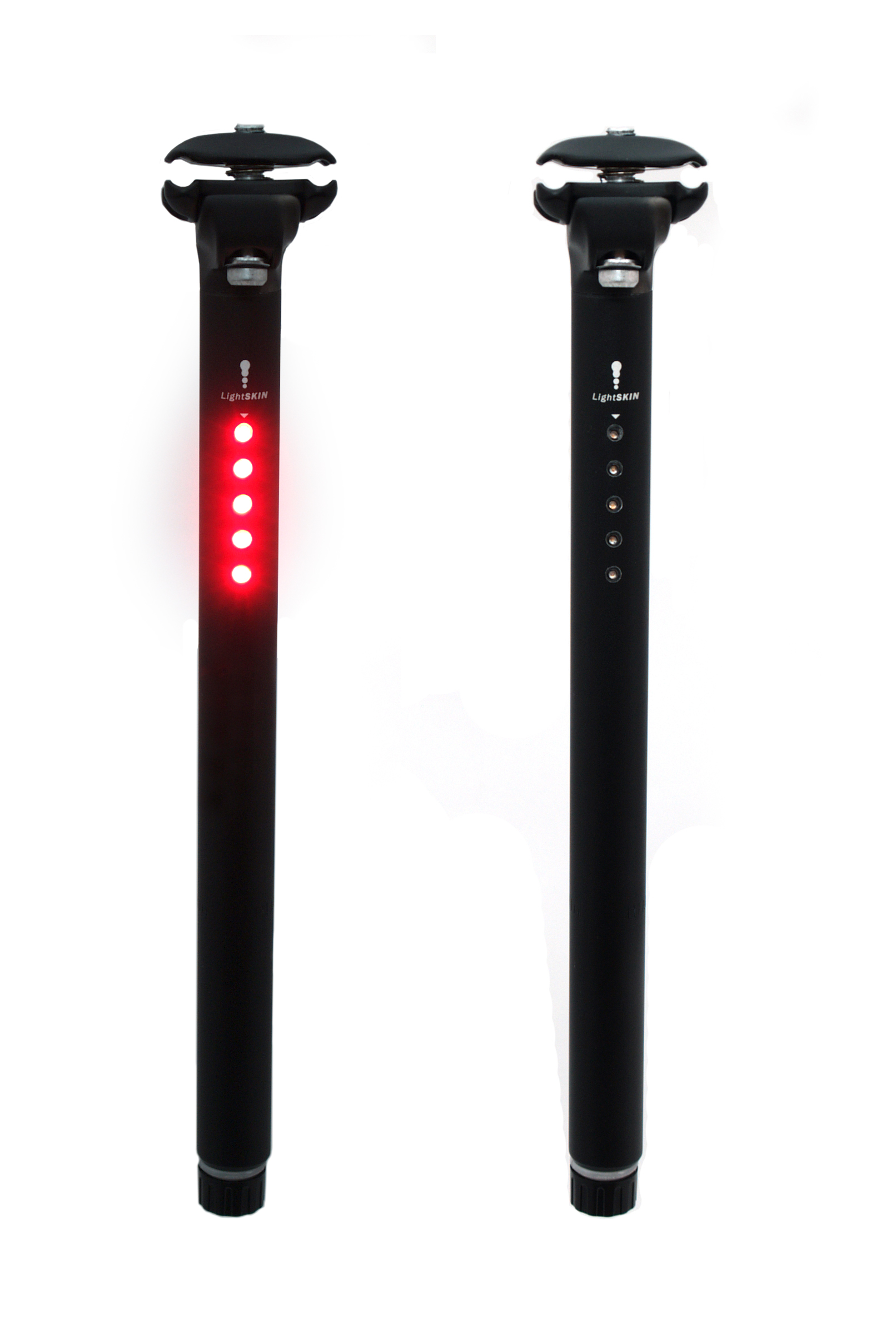 Cyclists, don't you hate having to remove your bike lights every time you tie your bike down for a quick meal? This LightSkin bike light is highly unlikely to get stolen, broken or forgotten as it's built into the seat post itself.  Now the sun only stays while we're at work, but don't let a dark day slow you down. Buy yourself a seat post and keep riding. Buy it for £49 here.
UNDER £100
Cuddlers, £75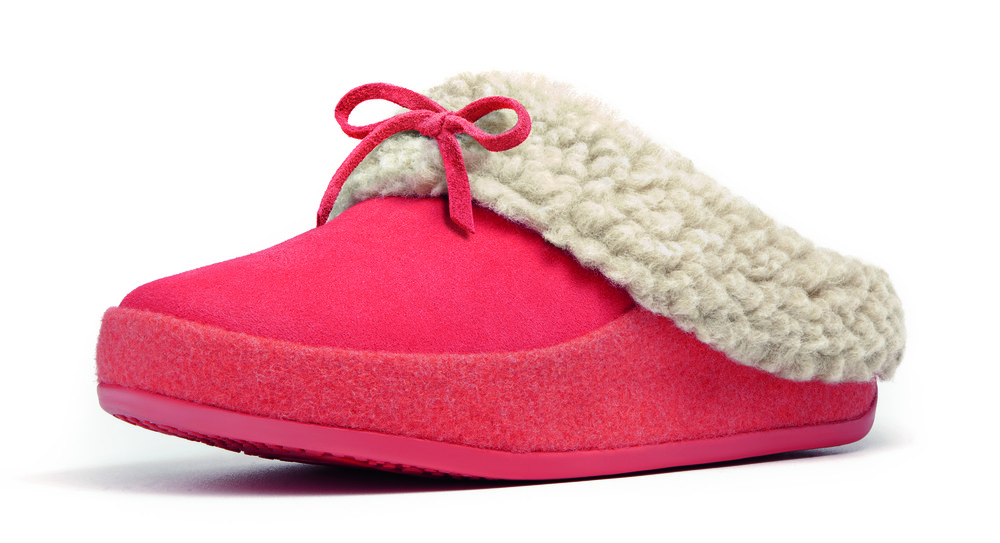 'Feet dreams are made of these' and we don't disagree. Imagine the fireplace going and the kettle singing as you walk over to the kitchen in a pair of these extra cozy cuddlers. They're meant to absorb shock, diffuse high-pressure spots and make you feel and look as if you're on clouds. They not only come in this girly punk pink but you can get them in tan and anthracite (dark blue/grey). Buy them here for £75.
Stella McCartney Leopard print Adidas bag, £95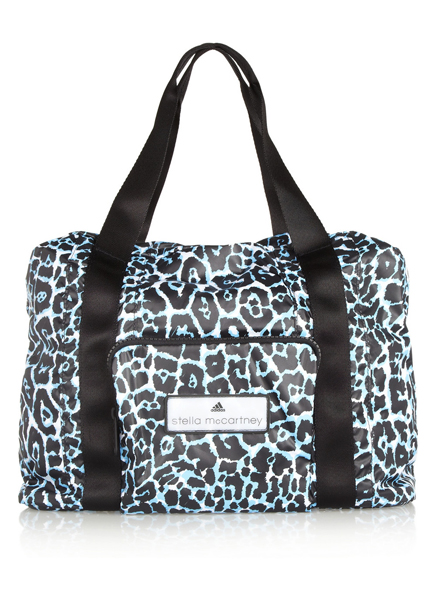 Pack all your gym or fitness necessities in this covetable Stella McCartney leopard print Adidas bag for £95. It's hard to find a gym bag that looks fashionable but this is it. Shop McCartney's full line for Addidas here. Read the full article on this baby here.
SPLASH OUT
Swaswara Spa Holiday POA (when we went it was around £2K for a week plus airfares to Mumbai, we did say splash out)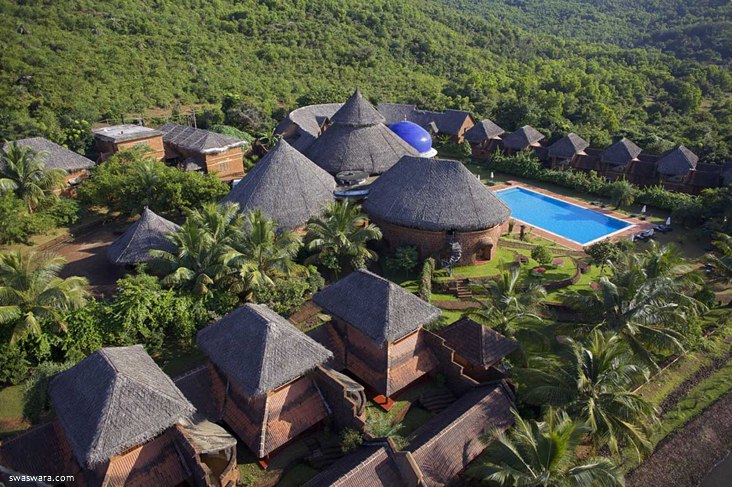 Swaswara is our editor Anna Magee's favourite spa ever (and she has been to a few). It's an eco-resort with full Ayurvedic facilities, meditation and yoga on hand, located at the mouth of Om Beach, near the sacred town of Gokarna in the state of Karnataka, just north of Kerala (what we mean here is this place is remote). You do yoga practice daily in a hut set on high stilts in the middle of light jungle where monkeys jump from treat to tree. The food – oh the food – is healthy Keralan vegetarian and you can take cooking lessons with the chef. You'll stay in luxe huts that tick all the eco boxes and feature organic handmade soaps and aromas of fresh teas and juices which are always on hand filling the air. Plus, daily meditation and holistic Ayurvedic treatments are run by old school local professionals so the place has an authentic atmosphere that will lure the most hard-boiled to relax. The. Best. Present. Ever.
MORE IN HEALTHISTA'S GIFT SPECIAL
6 gifts for fitness fashionistas
Like this article? Sign up to our newsletter to get more articles like this delivered straight to your inbox.