Welcome to our healthy gifts for him page where you'll find quirky hand-picked gifts for the man in your life  – whether he already takes care of his health or you'd simply like to encourage him to
UNDER £25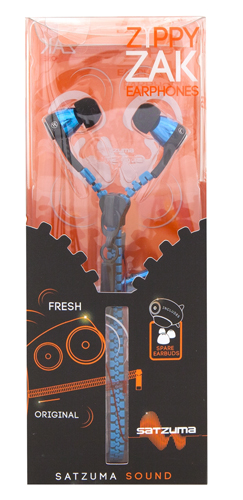 The problem with normal headphones, as I'm sure we all know, is that that when on the move (running, at the gym, or just on your commute), you can get in a bit of a muddle. Either they twist up during use or before you get them anywhere near your ears, you have to spend five minutes untangling and pulling out all kinds of rubbish that has made its way from your bag into the matrix. But no longer, with these new Satzuma Zip Earphones. Instead of dealing with dangling cords that you have to shove into your collar or wrap around your hand, you just zip these up and off you go. There's still a mic, so you can still make and receive calls, and they come in pink, blue, orange and white. At that price, they'd make a perfect practical stocking filler.
Scientific Spice Rack, £21.95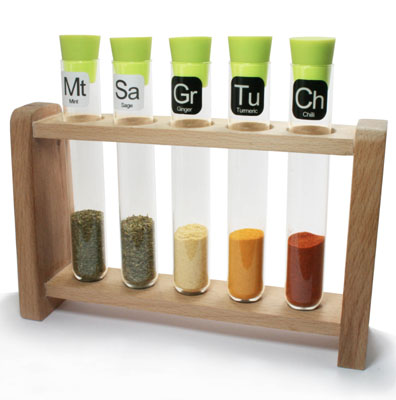 Cooking is an art, but what about adding a bit of science too? The Letteroom have produced this quirky test tube rack for storing your spices. There are five tubes and 36 easy-peel stickers to change between. Each spice has been given its own scientific-sounding symbol 'Mt' for Mint, 'Og' for Oregano, 'Ba' for (you guessed it) Basil, so now your secret recipes can be concocted with formulaic precision. Available in both purple and green.
Peter Spanton Beverages, 24 bottles for £21.99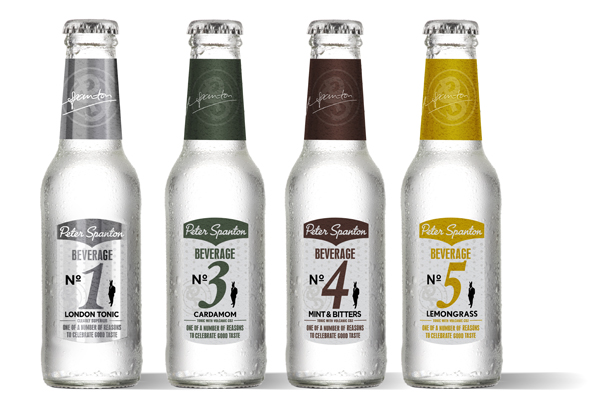 After 20 years in the restaurant business, Peter Spanton, who once owned Vic Naylor's, decided to produce what he felt his customers were really in need of – Grown-up non-alcoholic drinks. His range of beverages 'evoke style, class and good taste' and can be enjoyed by themselves or as a mixer. There are five flavours in the range –London Tonic (which is under four calories a bottle and balances a bitter quinine base with orange peel and lemon oil), Cardamom Tonic, Mint and Bitters Tonic, Lemongrasss Tonic, and their top recommendation, the Acai Blend, made simply of spring water, acai berries, concord grape and assorted spices, but hurry – This one will be discontinued come January. They're available to purchase from the Aqua Amore website and a Variety Case means you can try all five flavours. They'll be great for a Christmas party, or if you're planning on starting the New Year off the wagon…
Triumph&Disaster Gameface Moisturiser, £24.95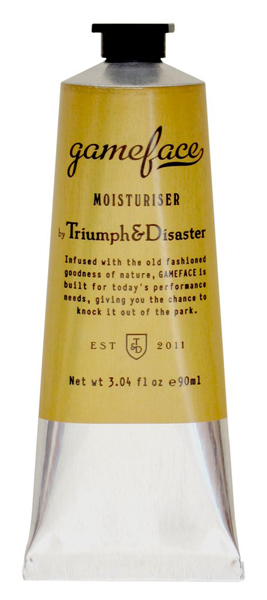 If your man's reluctant to look after his skin, this product will be the one to get him started. Triumph&Disaster's Gamerface Moisturiser – now does that sound manly enough yet?! It's made with made exotic natural ingredients including Jojoba extract, Ponga fern, Horopito oil and Vitamin E, and promises to promises to 'give you the chance to knock it out of the park.' It also claims more nutrient rich and hydrating than any girls' moisturiser (great, because we need something else to be competitive about). Also included in the Triumph&Disaster range is Old Fashioned Shave Cream and Rock&Roll Suicide Face Scrub. The brand can be found in Selfridges and Wholefoods.
Personalized Steak Branding Iron, £24.95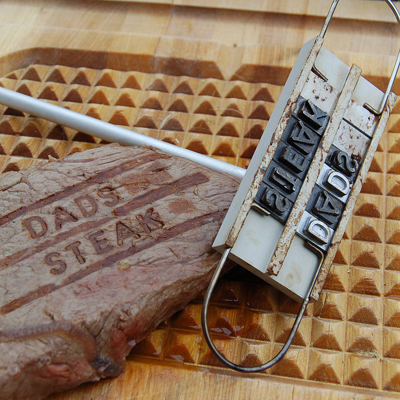 BBQ season may feel a long way off, but this brilliant personalized gift can be used in the kitchen too. The iron comes with a full set of letters that can be slotted into the frame. Heat it on the barbie, or over the stove or agar, and your meat can be branded with whatever message you like: 'Just Add Chips', 'Cooked for Steve', 'Clear off, it's mine'. You could even propose on a steak! … Alright… I'm getting carried away… The possibilities are endless, although like Twitter, you are character limited.
UNDER £50
Black Magic Chopper, £32.99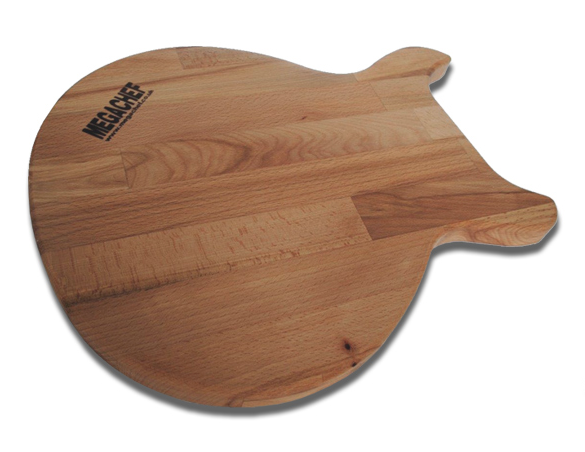 Do you know a bloke who's into his music and loves to cook? First off, how lucky are you, and secondly, we've got the perfect gifts for him. MegaChef.co.uk are specialists in Rock 'n' Roll cookware. Thier guitar shaped chopping boards are great, with different makes to choose from. Is your man an Indie chopper, or more of a Telecaster man? We also love the aprons and tea towels with foodie spin offs of classic rock albums; Never Mind the Scallops had us in stitches.
UNDER £100
Puma Nightcat Jacket, £60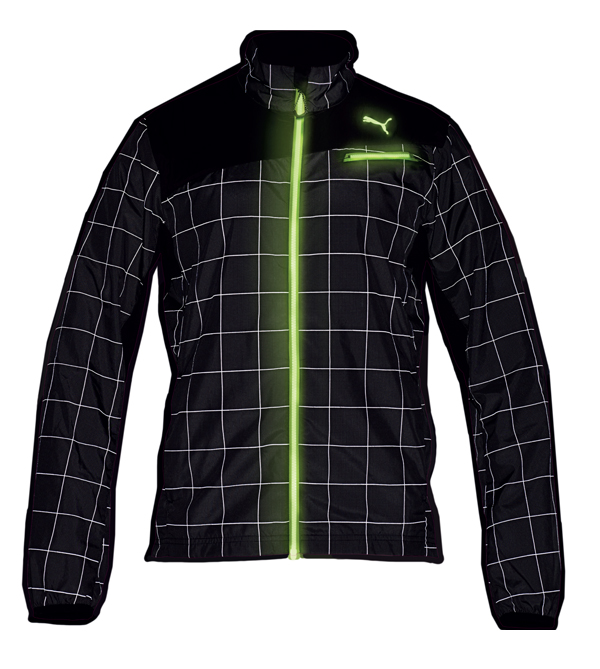 If your other half is a runner, walker, climber, cyclist, or just gets out of doors at all, he'll be happy to find this jacket under the tree on Christmas morning. The Nightcat Jacket from Puma is made with visiCELL reflective yarns to maximize visibility in low light. There's also reflective material used on the wrists, chest and on the back of the neck. The Nightcat Jacket is wind resistant, helping to keep out the wintery chill and retain your body's heat, and there are all the usual ventilation slits and articulated sleeves for increased mobility and circulation.  Be sleek and sophisticated, and ready to pounce.
Leap Motion Controller, £69.99
The Leap Motion controller may be the ultimate playmate for the techy creative. At only 3 inches long, this device opens up a three-dimensional space in front of your screen for you to interact with, working alongside your keyboard, mouse and track pad. You can use your hands and fingers to browse the web, flip through articles and photos, or pick up a pencil and create something freehand. It's also an incredible companion for video games and apps (not that this needs to be encouraged). The Leap Motion has to be seen in action to be believed, so make sure you watch all the videos to be completely wowed.
Jawbone UP, £99.99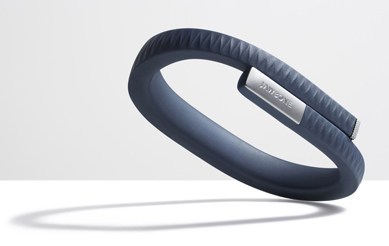 As Yves Behar (Chief Creative Officer at Jawbone) said, the Jawbone UP is the first generation of what is going to be part of everybody's life in a few years. Unlike similar products, this band tracks your inactivity as well as your activity – and reminds you when you've been sitting on your backside too long. It's comfortable enough to wear 24/7 and has a battery life of up to 10 days. It's water resistant, drop resistant, every-day life resistant. Using your computer or the Jawbone App, you can track everything – even what your mood is and what you're eating – and then use the information found to help better your overall wellbeing. There are three sizes and eight different colours. It's the perfect gift for him, but to be honest, you'll probably be wanting one too.
SPLASH OUT
Bear Grylls 24-hour Adult Survival Course, £349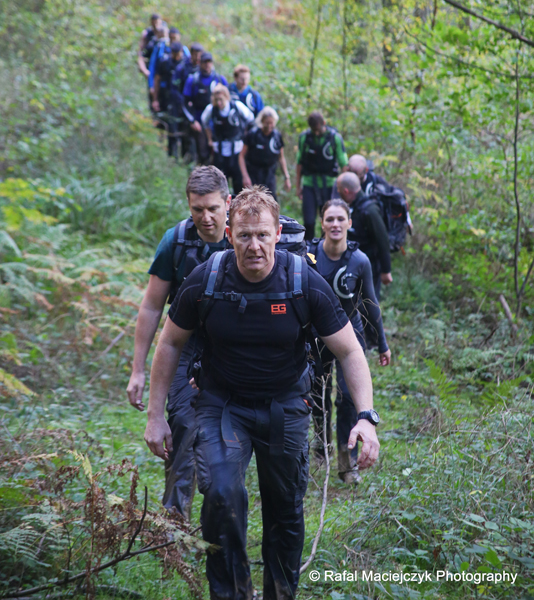 You've seen him on TV. You may have even read one of his books. But now, you could have the opportunity to get out in the bush with the real Bear Grylls! Ok, maybe just in Surrey, but you'll still be pushed to your limits on his 24-hour Adult Survival Course. If your bloke has ever said the words 'I could do that with my eyes closed', why not put him up to the challenge? On the course he will 'learn to forage, identify animal runs and lay traps, skin and gut, navigate by day and night, build emergency shelters, stalk, protect yourself in the wild from attack, wilderness first aid, tie knots and make rope harnesses in order to safely cross difficult terrain such as rivers, lakes and steep ground by any means.' (Oh, is that all?) At the end, other than sore feet, he'll receive a Survival Academy badge and certificate. Dates are available in January through to April. Price includes accommodation and meals (although the description does say 'no tent, no water, no food'…), and if they get through that 24 hours, there is also a Bear Grylls Family Survival Course too.
MORE IN HEALTHISTA'S GIFT SPECIAL
Christmas gifts for healthistas
Christmas gifts for fitness fashionistas
Like this article? Sign up to our newsletter to get more articles like this delivered straight to your inbox.