Ten percent of the UK population have been diagnosed as dyslexic and considering it's Dyslexia Awareness Week we have found six celebrities who have dyslexia
Dyslexia is a learning difficulty which affects peoples' reading and writing abilities but that doesn't make it an obstacle to success. Tulip Financial Research have reported that people who have worked to become the top earners within their industry are four times more likely to have dyslexia. The Tulip researchers said dyslexics are probably more determined due to the separation they feel growing up and often have unique ideas about doing things differently.  Although people with dyslexia may face daily challenges, these celebrities prove that dyslexia doesn't have to prevent you from achieving the highest of goals.
Yes, the Noble Prize winner who is often regarded as the most influential physicist ever was dyslexic, with teachers reportedly saying he was `mentally slow, unsociable, and adrift forever in his foolish dreams.` Clearly, not foolish at all.
Einstein will live on forever in history for his theory on relativity and discovering the photoelectric effect laws which have helped modern scientists develop quantam theory.
As the great man once said `Imagination is more important than knowledge. Knowledge is limited. Imagination encircles the world.`
KEIRA KNIGHTLY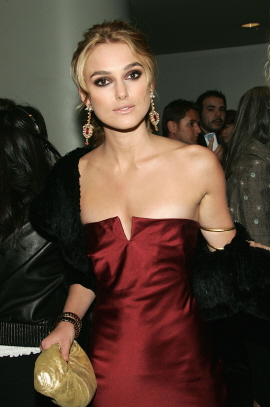 At just six years old, Keira cunningly used her difficulty to her advantage. She made a deal with her parents that meant if she studied hard and did well in school they would get her an agent. (I don't know about you, but all I was offered was a Happy Meal as a reward).
By age 14, Keira had earned a role in Star Wars: Episode 1 – The Phantom Menace and proved that she had kept her promise by leaving school two years later with top grades in her GCSEs.
Keira went on to star in the hit Bend it Like Beckham which eventually led to her big break, a starring role in Pirates of the Caribbean.
TOM CRUISE   
The triple Golden Globe winner was diagnosed with dyslexia at seven years of age. Tom admitted to People magazine that he used to get picked on at school and often felt 'anxious, nervous, bored, frustrated, dumb' because he would quickly forget things he had just read.
However, he found his niche by doing 'ad-lib skits and imitations for my family. I always enjoyed making them laugh.' Ad-libbing came in handy because during auditions, Tom would usually improvise which obviously paid off as he is now one of the most successful actors and film producers worldwide.
WHOOPI GOLDBERG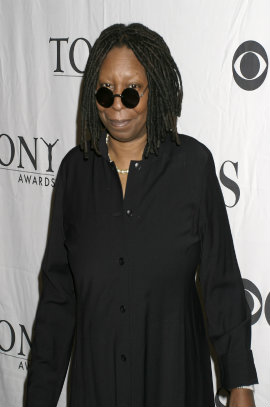 There are only ten people in the world to have won an Oscar, an Emmy, a Grammy and a Tony award – and Whoopi Goldberg is one of them.
Not only has she had major success within the acting industry, her comedic value was recognised in 2001 when she was the first woman to receive the prestigious Mark Twain Prize for American Humor.
Not only is she an actress and a comedian but also a radio host, TV presenter AND a writer. It's pretty unbelievable that someone who has achieved so much within various platforms was once considered 'retarded …according to all the paperwork', which she revealed to Ebony magazine.
But Goldberg believed in herself all along, telling the Academy of Achievement `I knew I wasn't stupid, and I knew I wasn't dumb.`
1976 decathlon gold medalist Bruce Jenner told Ability magazine that he used to fear going to school because of his difficulties with school work, so much so, he failed second grade. However, during a P.E class in fifth grade, the Kardashian's step dad 'discovered something I could do better than the other kids` – run the fastest. For Jenner, this first real accomplishment was the major turning point that led to his career.
Looking back, Jenner recognises his perception of his learning difficulty at a younger age was his 'biggest problem' when actually it was probably his 'greatest gift.`' 
'If I had not been dyslexic, I wouldn't have needed sports. I would have been like every other kid. Instead, I found my one thing, and I was never going to let go of it. Now your job is to find out what you're good at and go for it.'
Jenner somewhat hails dyslexia as something that pushed him to try harder, stating 'I probably wouldn't have won the Games…I never would have realized that the way you get ahead in life is hard work…I always felt that my greatest asset was not my physical ability, it was my mental ability.'
KARA TOINTON
Former Eastenders star, Kara, was also diagnosed with dyslexia at age six and found school a struggle. She told the Metro `I was constantly frustrated. I was always told I wasn't listening properly. I never felt good enough and other kids used to be impatient with me.'
Kara – who won Strictly Come Dancing in 2010 – bravely agreed to take part in a documentary called Don't Call Me Stupid that year which revealed the challenges she still faced daily, highlighting what it's like to live with dyslexia. For Kara, one of the major problems was reading scripts because she found the black text on white paper difficult to focus on. However, during filming, she found that wearing green tinted glasses helped the process.
'There is nothing worse than finding something difficult and not understanding why,' she said. 'Once you know the problem you can find techniques and ways of moving forward.'
Of course, Kara didn't allow her reading difficulties stop her from starring in Eastenders for four years and acting alongside Rupert Everett and Dame Diana Rigg in the theatre play Pygmalion.
Want to learn more about Dyslexia Awareness Week? Visit the British Dyslexia Association website 
Like this article? Sign up to our newsletter to get more articles like this delivered straight to your inbox.