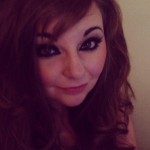 On her third week of being caffeine-free, Healthista writer Chloe Nichols tried fruity water, novel herb teas and a site dedicated to all things caffeine 
This week I discovered a cool website called Caffeine Informer when I was idly browsing Google for more information on caffeine levels in food and drink. There is a section called Death By Caffeine that took my eye so of course I clicked it not sure what to expect. It turned out to be a tool that shows how much caffeine is required to effectively kill you in different types of beverages. You just input your weight and pick your beverage of choice and it tells you how many cups will cause you to 'kick it'.
Naturally, I picked tea. Thought I could perhaps give myself a good scare because I really fancied a cup of tea that day. Of course there's nothing wrong with the odd cup of tea but I'm trying to be quite strict on myself. I'm the type that will drink one then just chain drink a few more. But I digress. I put in my weight and chose tea. This was the result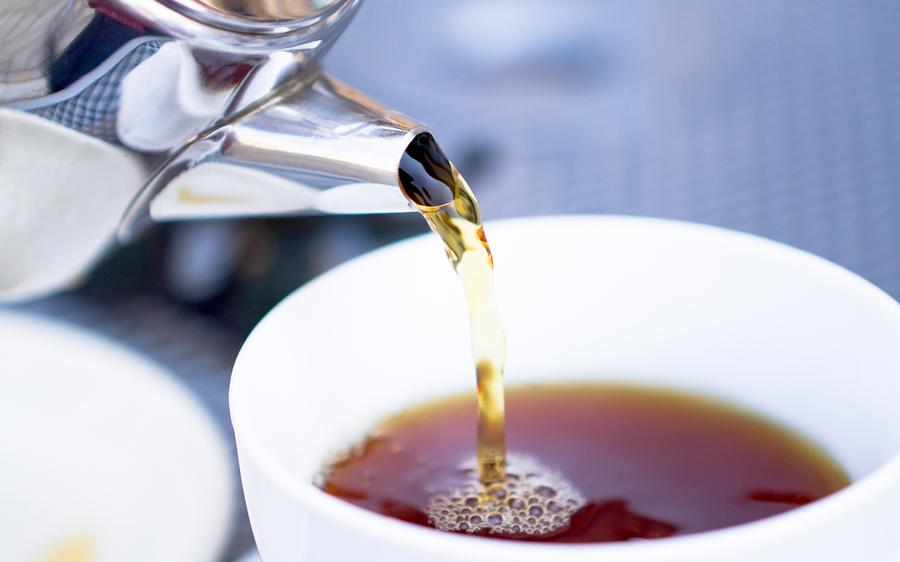 Oh my. Who knew even tea could kill you if consumed in large amounts? Not me. I know too much of anything isn't good for you but death by tea? Not exactly ideal. I thought I would give herbal tea a go in the calculator and got this result. I expected it but green tea contains caffeine too so you never know.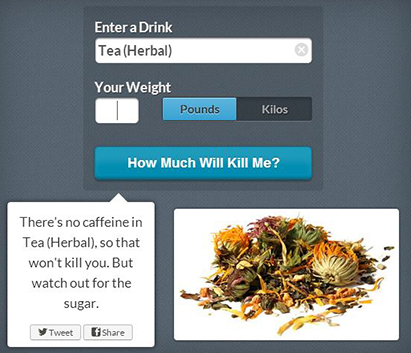 That's great news as it means I can still enjoy a nice hot beverage, and I can be adventurous with teas.
I'm also trying different ways to stay hydrated as tea was always my usual source of hydration. I've been toying with the idea of using the Zing Anything Aqua Zinger (£24.99 from Amazon) for a few weeks but I couldn't use it during my water challenge as we just had to drink plain water.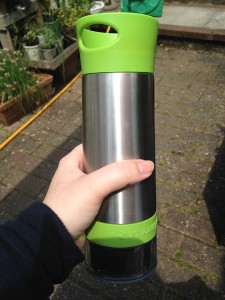 The Aqua Zinger is basically a water-infusion bottle, which allows you to chop up fruit and grind the juices out of them to give water flavour without using sugar/sweeteners. I bought some blackberries and grapes to go in with some cold water and put about four blackberries and five grapes in just to fill the grinder to the top. It was really simple to use as you just had to twist the bottle on the top and the fruit would grind at the same time. Fill the bottle with water, shake, and then leave for about 15 minutes. I shook it again after 15 minutes just to make sure I got as much flavour as I could.
It's a good gadget to have if you don't want all the sugar and calories of fruit juice but a fruity taste. It most enjoyable with ice cold water so I would recommend popping a few ice cubes in there. It was super refreshing on a warm day!
I experimented with herbal teas this week. My new favourite is Twining's Blackcurrant Burst. When I have sweet tea cravings, this one hits the spot. It's comforting and tasty and has no caffeine. I usually just have it bag-in with hot water but you can also cool it down and have it as an iced tea. We also had a delivery of teas from Pukka which was exciting for a tea freak like me. Look at all the goodies!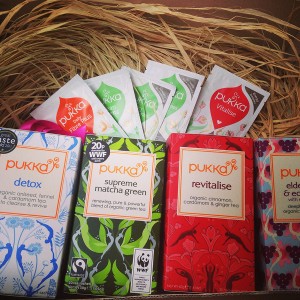 I tried the Elderberry, and Echinacea with Elderflower tea. I could definitely taste beets and liquorice when I first sipped so I checked the ingredients and they included both of these. It was flavourful but a little more fragrant than I usually have in a tea. Who knew I could enjoy beets?
I've had this insatiable need to consume anything that contains caffeine this week and I'm not sure why. We've had a bit of a heat wave in London so I've been tired a lot of the time. I actually nodded off on the train home the other night and nearly missed my stop.
Perhaps next week I might try to find some alternative ways of finding that caffeine hit  because warm weather is making my brain useless…
Follow Chloe on Twitter at @Chloe_MNichols
Read week one of her diary here
Read week two of her diary here
Like this article? Sign up to our newsletter to get more articles like this delivered straight to your inbox.