Bikini competition training isn't all toned bodies, dark tans, sparkly bikinis and lots of make-up –  Vicky Hadley reveals the truth about the gruelling diet of the 'peak week' leading up to the comp (we don't recommend it!)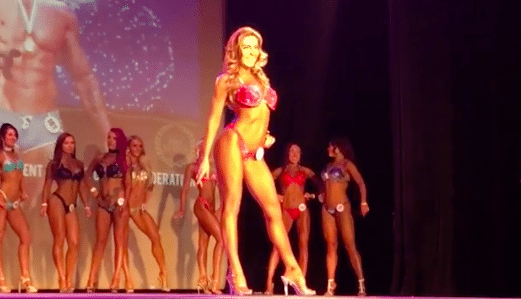 Despite it being called 'peak week' the week up to a bikini competition tends to be five days of intense dieting, dieting, then more dieting with some athletes being more extreme than others. Bikini competitions are the latest trend in the bodybuilding world, where women compete not necessarily on the size of their muscles but on how 'aesthetically pleasing' their body shapes are – to the judges at least. Cue a world of constant training, meal prep and deprivation to achieve that apparently perfect body shape.
The most common method in preparing for a completion is that over 12-16 weeks competitors cut their calories down and up their training intensity in order to shred body fat and appear on stage at their leanest, most dehydrated state. Let's be clear, this is not exactly healthy – the point of the show is to show the muscle you have worked hard to build in its best light and a dark tan and minimum water in the body will do that (don't try it at home).
The five final days leading up to the show are when most of the progress and results are finally revealed, with special techniques such as water loading, carbohydrate depleting and loading designed to make your muscles most visible.
To show you what really happens, here personal trainer, Healthista writer, blogger and bikini athlete Vicky Hadley explains how she prepared for a competition last October. please be clear, in no way are we promoting this as an eating or dieting lifestyle though.
Bikini competition training – my peak week
I am amongst those athletes getting ready to compete on Saturday 28th October, 2017 at Pure Elite in Margate. I have had an on-off 16 week preparation regime, with ten weeks of serious, fully committed training and diet. Compared to many athletes I'm more flexible because of the fact that I spent the first six weeks dipping in and out of my planned regime as I prepared my body for what would be a seriously strict adventure. I didn't get serious until after that.
Suddenly my moods dropped, I was irritable, moodier and as soon as four pm hit I would completely crash.
Up until week eight (two weeks out from the show), I was seeing great results, was motivated and in a happy mindset. But at week eight, everything changed. Suddenly my mood dropped, I was irritable, unhappy and as soon as four o'clock hit I would completely crash, finding myself sitting in meetings feeling completely out of it.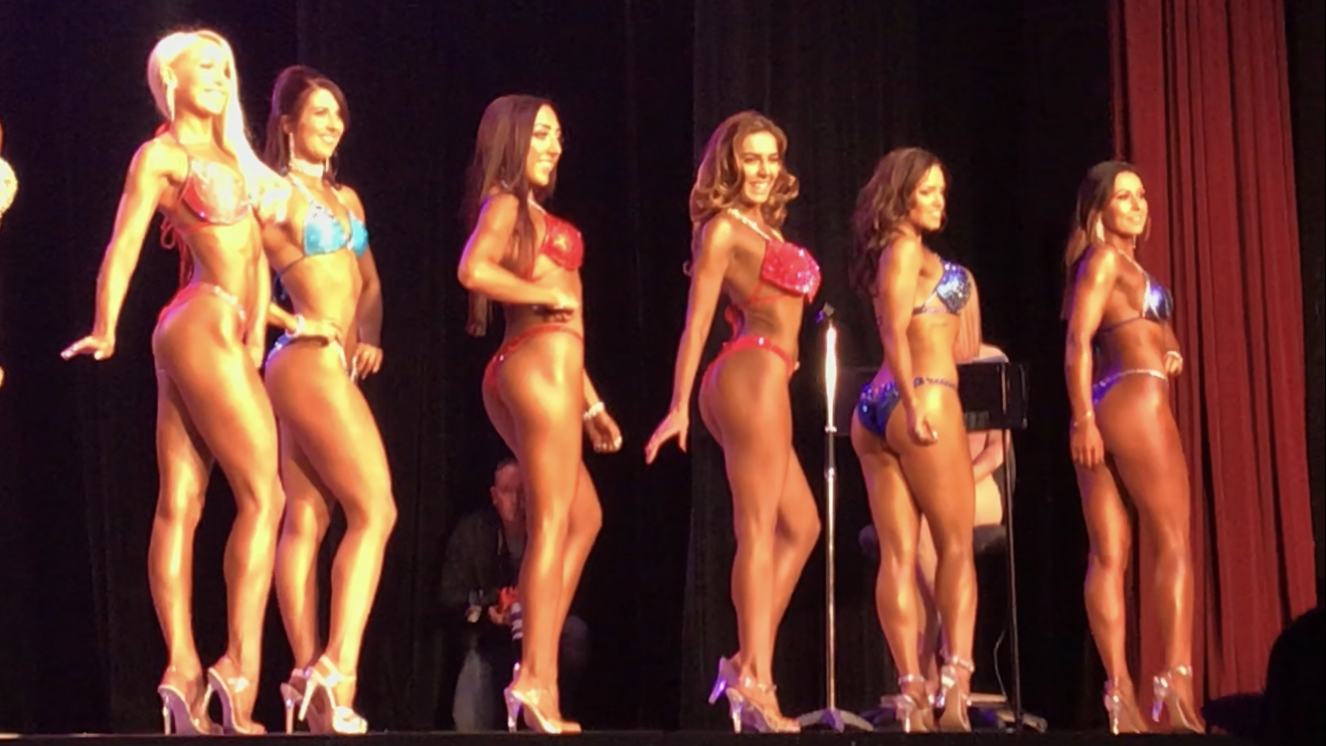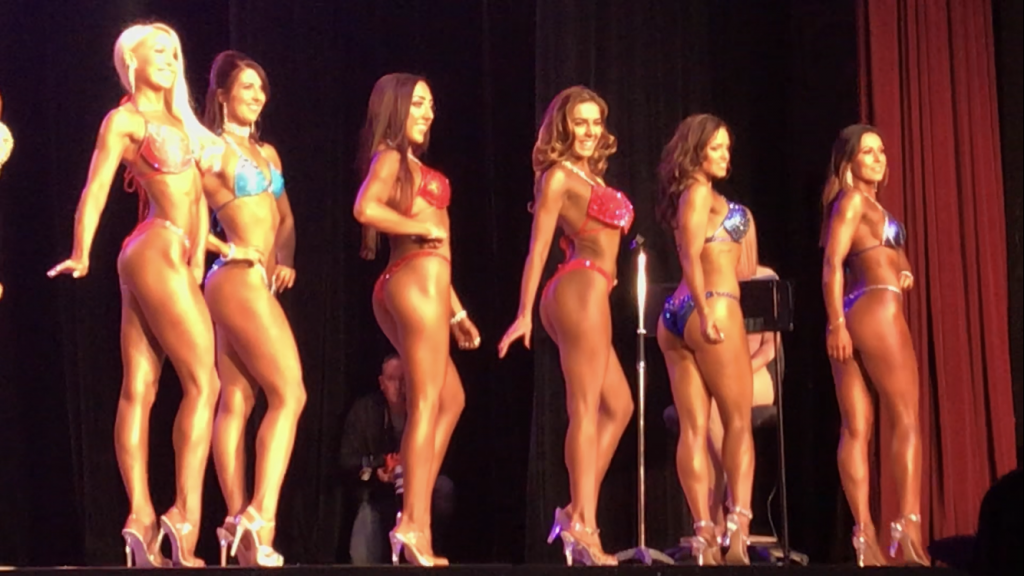 As a personal trainer my main work times tend to be evenings and mornings so this wasn't ideal. My clients noticed a difference and despite my best efforts at trying to showcase my normally loud, bubbly self they all commented on the drop in my energy levels.  Luckily for me everyone I worked with understood what I was going through, which in my experience is quite rare as many other athletes have told me. The team at Healthista were hooked on my journey and constantly quizzed me on what I was eating (or not) and let out shocked gasps when I showed them my pathetic looking lunches (see below). My personal training clients enjoyed the fact that I too was on a diet and could understand where they were coming from – though my dad constantly reminded me that I was 'wasting away, and that life was too short not to eat cake'.
So, the week before my bikini training competition I was ironically at my moodiest and most irritable  – but also at my most lean (hmmm, the irony). So, I decided to break down exactly what was involved in a bikini athletes 'peak week,'.  My main piece of advice? Don't try this yourself without proper supervision from a professional.
MONDAY
My final day before the official five days of peak week – the week leading up to my bikini competition – begin.
I start my day with a fasted cardio session, this includes burning 300 calories on the treadmill on an inclined walk sipping on Reflex Nutrition's BCCA (Branch Chain Amino Acids) in order to help my muscles recover quickly. I then have my first meal of the day.
BREAKFAST 7.00am: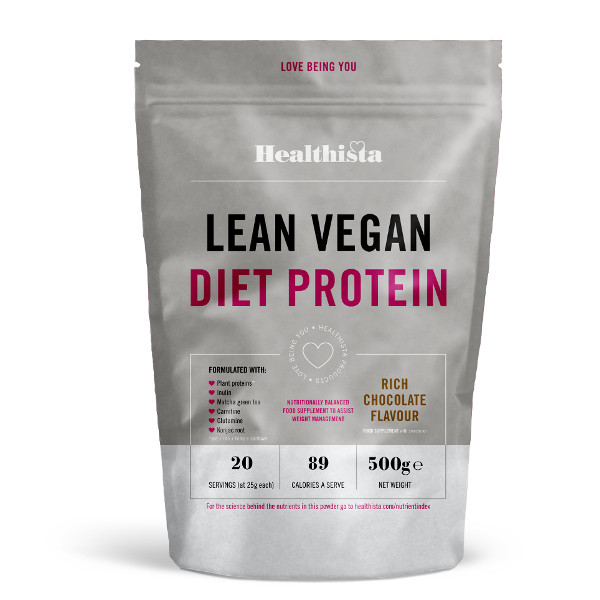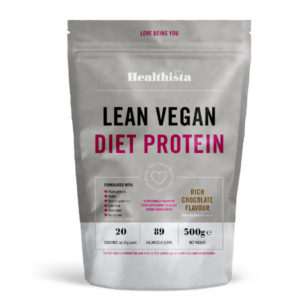 I start the day with a very small bowl of 'proats' – Protein powder with oats, I use 20 grams of Healthista's Lean Energy protein with 20 grams of oats and a handful of frozen berries and top it off with boiling water, letting it stand for 15 minutes (it tastes amazing).
SNACK: 9am – A handful of almonds and two eggs with spinach
LUNCH: 12pm – 100 grams sweet potato with 300 grams of chicken and 200 grams of green beans
SNACK: 3pm –  30 grams of an avocado with one plain rice cake from Kallo.
DINNER: 6pm – 100 grams of sweet potato with 150 grams of baked white fish
Pre-Bed: Another small bowl of 20grams protein powder and 20 grams of oats
I also have splashes of unsweetened almond milk in my coffee and some stevia sweetener.
MACROS: Protein: 144grams, Carbohydrates: 110grams, Fat: 35grams, Calories: 1350
WATER: 3.5 Litres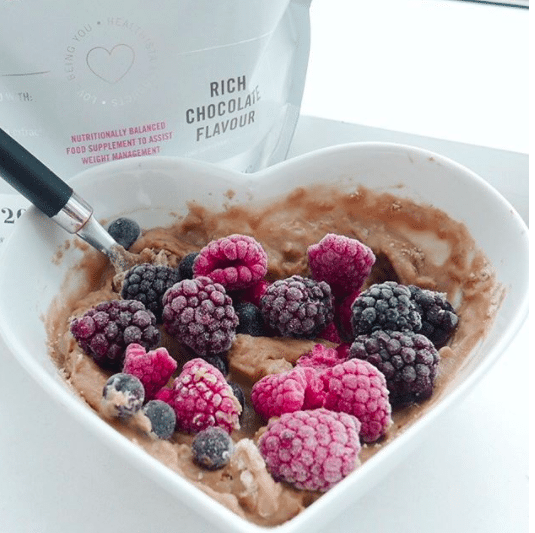 TUESDAY – THURSDAY
The official start of peak week. From Tuesday for the rest of peak week, I have to stop taking protein powder as protein powder is thought to retain water and as the goal is for my muscles to be as tight as possible on stage the risk that protein powder could cause the retention of water means it needs to be avoided – this unfortunately was the same for sweeteners of any sort.
For Tuesday to Thursday my online coach, Lucy swaps my protein powder for egg whites with oats (yuck!).
I start each day as normal with my fasted cardio on an inclined treadmill.
BREAKFAST: 100 grams egg whites with 20 grams oats microwaved with cinnamon for taste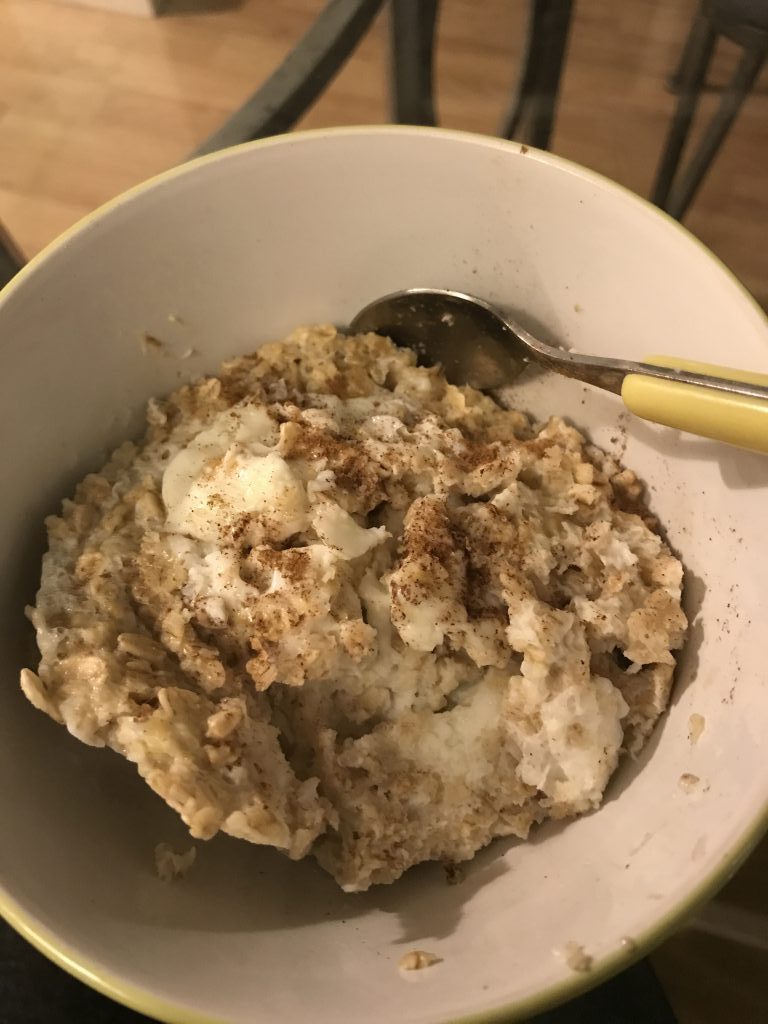 SNACK: 100 grams egg whites with 20 grams oats microwaved with cinnamon for taste.
After my snack I head back to Fitness First to train back and shoulders on Tuesday. Legs on Wednesday and arms and shoulders on Thursday. A bikini athlete should have fairly large shoulders, quads and glute muscles, but should be of a smaller frame.
LUNCH: 100 grams of asparagus and 200 grams of white fish with 100 grams of sweet potato
SNACK: 30 grams of an avocado with one plain rice cake and a handful of almonds / 1 tsp of almond butter from Meridian foods.
DINNER: 100 grams of sweet potato with 300 grams of chicken quorn and a sprinkle of sea salt
MACROS: Protein: 144grams, Carbohydrates: 110grams, Fat: 36 grams Calories: 1350
WATER: 3.5 litres
SUPPLEMENTS: 3000MG Vitamin C from Biocare in order to keep my immune system healthy
FRIDAY – DAY BEFORE THE SHOW
On Friday just as I am getting to the point of failure, feeling like I can't carry on, my diet changes and my exercise finally stops. I am one day out from the competition and I get a re-feed. This basically means a boost in calories which are mostly from carbohydrates. These carbohydrates are vital as not only do they keep the metabolism healthy but they store as glycogen in the muscles which makes you look fuller and less skinny on stage.
My breakfast on Friday is egg whites and oats as normal, but rather than solely getting me to eat rice cakes as many athletes do as a way of carb-loading before the show, my coach puts me on a menu of new potatoes with skin, white fish / turkey and asparagus which I have four equal small meals of throughout the day.
Before bed I have to send her a check-in photo of how I am looking to see if I am allowed my last meal of oats and egg whites. I send it (praying that she says yes) as I am starving despite the fact I've eaten more food than I have the whole week so far. She does, thank goodness and I eat my final meal before going to bed and waking up on show day.
My water intake was still 3.5 litres
SUPPLEMENTS: 3000MG Vitamin C from Biocare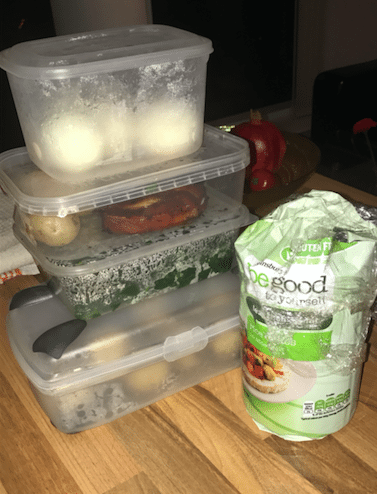 SATURDAY – SHOW DAY
https://www.instagram.com/p/Ba04JhBlB06/?taken-by=vickyhadleyfitness
On Saturday I wake up and head to the venue, I have sent my coach a video of myself that morning and been directed to only have turkey for breakfast so I don't bloat on stage. I am feeling very unwell today despite my vitamin C supplements which are meant to keep my immunity healthy. I have a headache and am not allowed to drink any water – this is because today I NEED to look dehydrated. As I write this, I can imagine how crazy you must think it is – I keep telling myself, it's just for the show. It's not a way of life.
As I arrive back stage for my tan and make-up I can see athletes tucking into their rice cakes and sweets (carb loading) and I feel a pang of envy. 'I'm SO hungry' I complain to my boyfriend, Josh, who is a personal trainer and Men's Physique competition winner. He tells me to hang in there and it will all be over soon, I'll have my post-show cheat meal in no time.
Make up artist Olivia Cox does my make-up backstage, bold and dark as recommended by the judges. This is because the stage lighting is so bright if your make-up isn't bold it won't be seen. My tan is extremely dark and everyone around me smells so strongly of fake tan but the environment is buzzing. A whole fitness community gathered together to showcase their hard work and motivation on stage. Some ladies who are entering the 'transformation' category have lost a lot of weight in order to be here.
I put on my red bikini and wait for my category, 'bikini short'. This is for ladies under the height of 5 ft 4. I am on at 2pm and before hand I am instructed to eat one more meal of turkey and have two rice cakes with two teaspoons of Meridian Foods almond butter.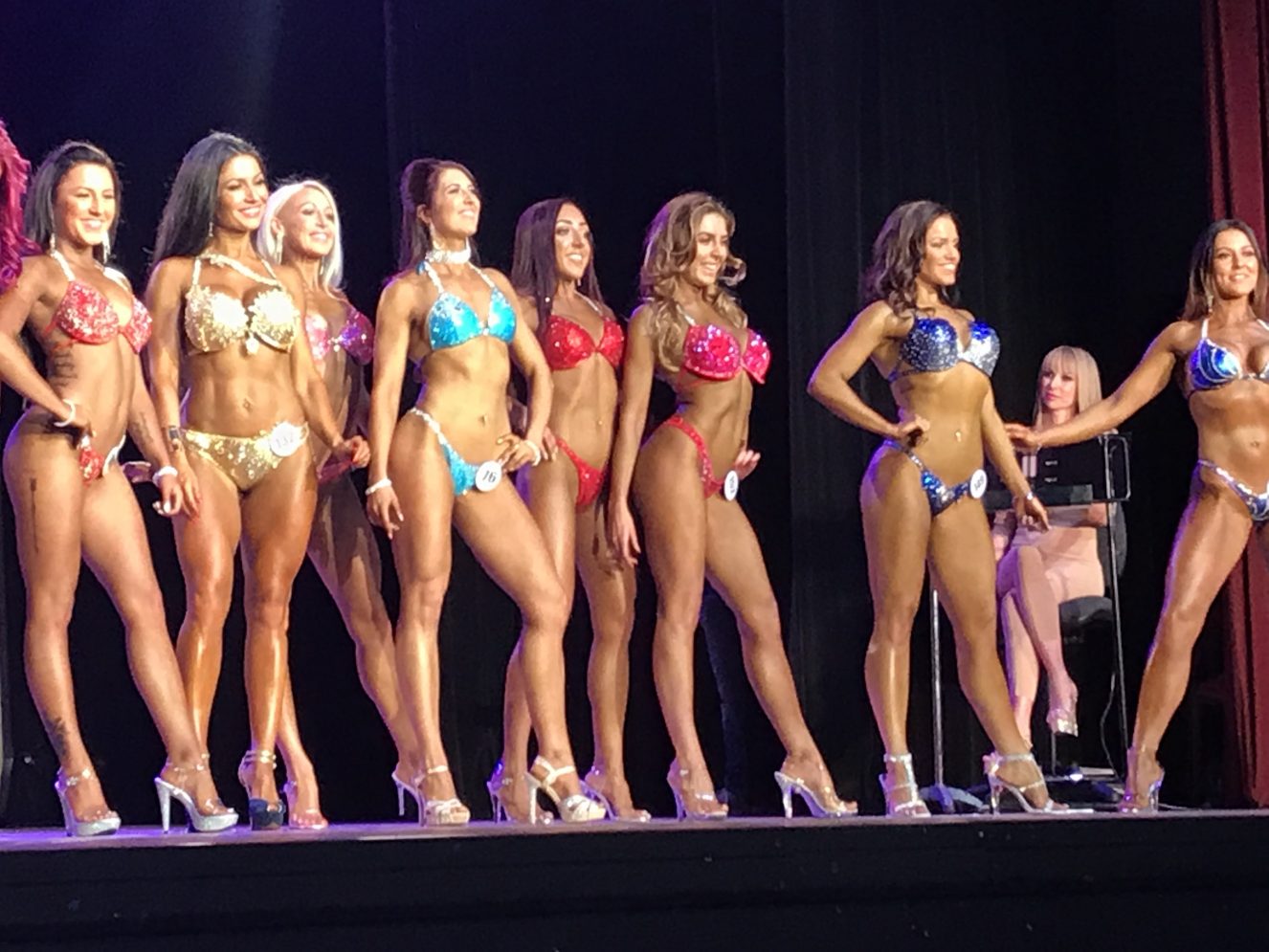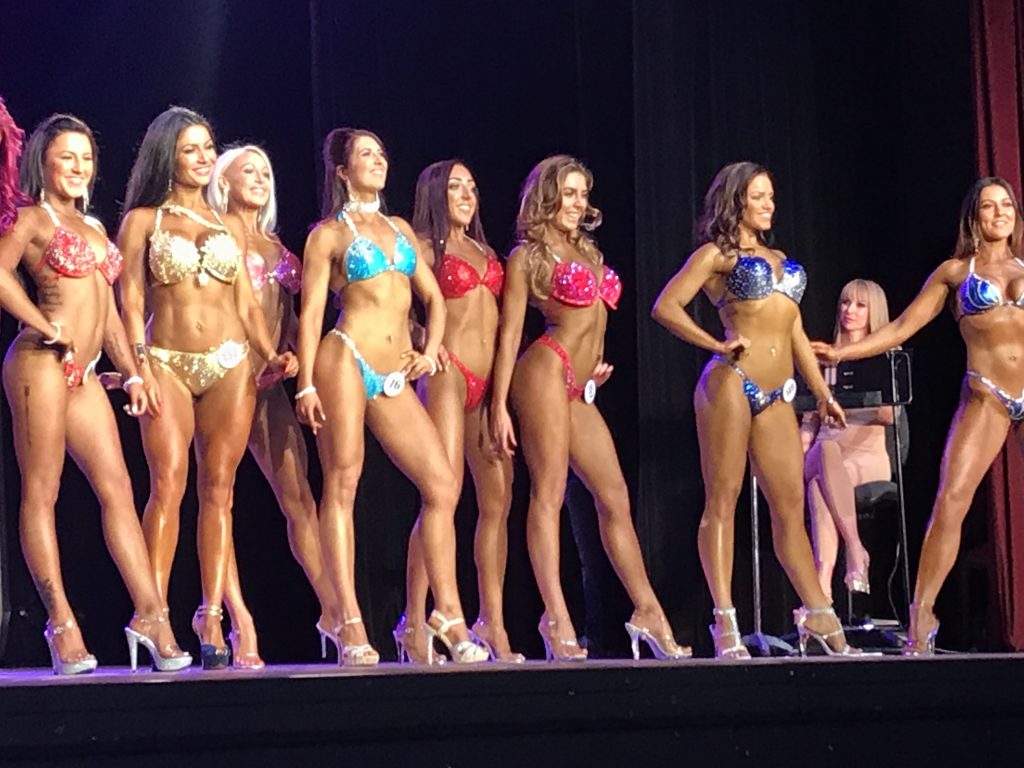 15 minutes before I head onto stage my coach directs me to eat some sweets (I choose Moams – it wasn't a hard choice) and pump up with resistance bands. The sugar in the sweets cause your muscles to fill up due to the glycogen (glucose stored in muscles from carbohydrates) and the resistance bands get your veins and muscles to pop.
After the show finished I found out that I placed sixth out of 24 competitors which unfortunately was one place below a trophy. Although I was slightly disappointed not to have placed I thoroughly enjoyed meeting all of the girls and being a part of the team spirit. Everyone was so excited and proud of what they overcame to get on stage just for those short two minutes of posing.
https://www.instagram.com/p/Ba1ax89FMDL/?taken-by=vickyhadleyfitness
Will I compete again?
I'm not sure. It's not in my near future plans, because as you can see the whole thing was a gruelling process that I'm not sure was the healthiest thing I have ever done. But never say never.  For now though,  I agree with my dad, life is a little too short to skip the cake (or protein pancakes in my case…)
EXERCISES:
You can see Vicky's full workouts on her instagram here.
https://www.instagram.com/p/Ba_3H8rFWi2/?taken-by=vickyhadleyfitness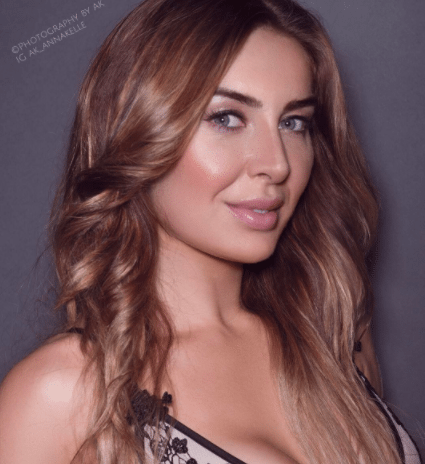 Vicky Hadley is a blogger at Healthista, personal trainer and the co-founder of the blog: Bikinigirlsdiary.com 
Like this article? Sign up to our newsletter to get more articles like this delivered straight to your inbox.