Want to achieve the new power brow look? Healthista tried and tested the best brow products and methods so you don't have to
Gone are the days of the over-plucked skinny eyebrows of the 90s. Now, women are keeping their brows thicker and fuller. The big brow trend has been around for about three years and looks like it's here to stay. Makeup artist Sadaf Ahmad noticed the trend start with younger models.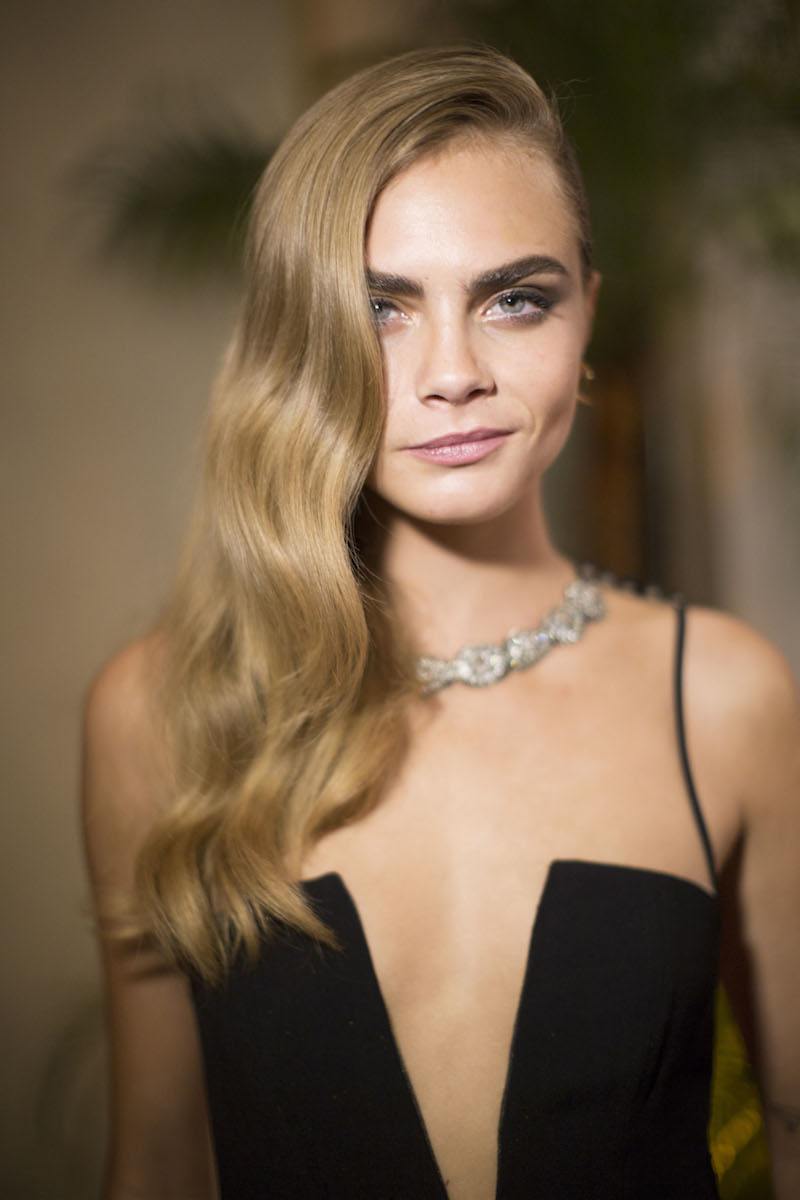 She said, 'They are young enough to not be influenced by the tiny, skinny eyebrows of the 70s and 90s, and they have parents who stopped them from over plucking.' Ahmad attributes this trend catching on to the runway shows of designers like Mary Katrantzou, who according to Ahmad usually has 'a good brow story.'
Big healthy brows can make you look younger as well. Ahmad says full eyebrows can look more youthful because they are natural and unaltered and your natural shape is the one that is likely to be most flattering. Read our technical guide to shape.
Healthista tested the essential tools to help you create your own power brow .
HAIR GROWTH
M2 BROWS Eyebrow Renewing Serum, £135

The most natural looking way to do this trend is to let your brows grow in naturally, and then do some light shaping. But if you have sparse or over plucked brows – we've been there – there are super hair growth products that now do more than just grow hair.
The M2 Brows Eyebrow Renewing Serum promises to create denser and darker eyebrows. Apply the product on clean, dry brows once a day and see results in 4-6 weeks. It contains black sea rod oil which it claims stimulates the eyebrows at their roots. It also has biotin to strengthen the hair. Our tester noticed that it had an oily formula that dried fast and felt conditioning but its strong floral scent could put some people off if they're sensitive to fragrances. Despite this, results are gob-smacking. An added bonus: our tester said the lux packaging made her feel special and reminded her of Chanel.
Billion Dollar Brows Brow Boost, £25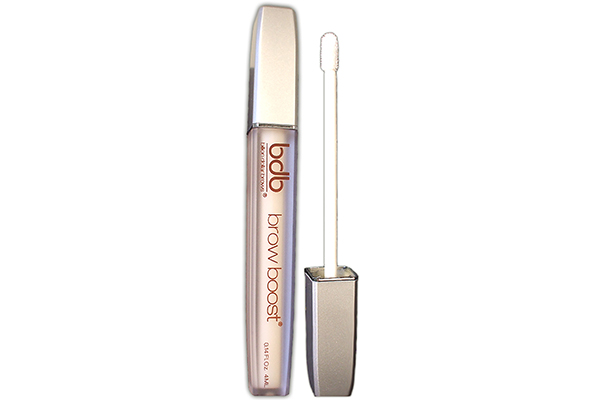 For an alternate option that wont break the bank, try the Billion Dollar Brows Brow Boost. It's perfect for the person who wants to try out a growth product without having to make a big investment. In about 30 days with nightly application, you can notice thicker and fuller brows due to its blend of proteins and vitamins that stimulate hair growth, say the makers. Our tester noticed that it had a much thicker, glue-like formula than the M2 serum and has less of a noticeable smell. Another tester, who underwent chemotherapy, used the Brow Boost and noticed new hair growth in about two weeks of use, making her challenging time easier to cope with. However, Ahmad said that to get full results of hair growth products, you'd need to give a product 6-8 months.
MAINTENANCE
Champneys Soft Slanted Tweezers, £8.50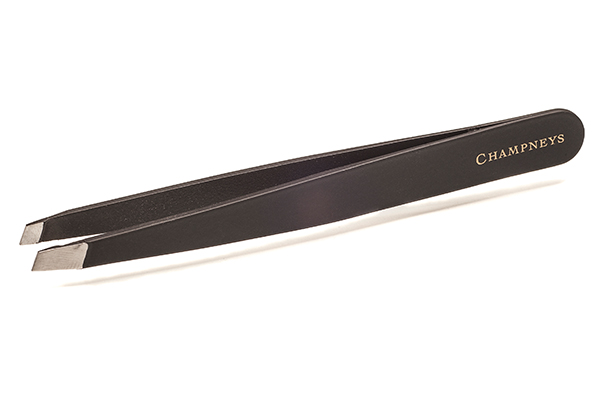 A good pair of tweezers is a make up bag essential. We recommend Champneys Soft Slanted Tweezers to get a precise brow shape. They have a pointy tip to grab onto even the tiniest of hairs. The easy grip handles also give you control.
When tweezing hairs, Ahmad says, 'When looking straight at a mirror, the start of the brow should align with the very front corner of your eye. The arch should be where the iris ends. The end of the brow should only come down a few centimetres. If it comes down too far, it will look like your eyes sag.'
FILL IN
New CID i-groom, £13.17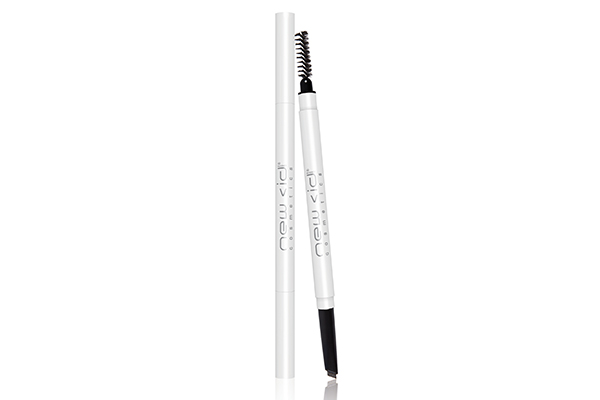 There are pencils, pens, powders and waxes that can help fill in brows further. Pencils and pens allow you to make the most precise strokes. Ahmad recommends a using a brow pencil if you have gappy eyebrows because there is a fine tip to draw in individual hairs.
Deciding on what colour to use can be a headache. Ahmad says to go two shades lighter for a natural look. 'Never use a matching colour,' she says. The New CID i-groom makes finding your perfect shade easy as it comes in one universal colour. One end is a waxy pencil and the other is a spooly brush to blend out the product. We tested this product on very dark and very fair hair colours, and it really worked on both! Our dark haired tester said, 'I like that it doesn't look too dark. My brows look soft and natural.' Another plus, the waxy formula stays put all day. The New CID i-groom won a Tatler Beauty Award in 2013.
Stargazer's Semi-Permanent Eyebrow Pen, £4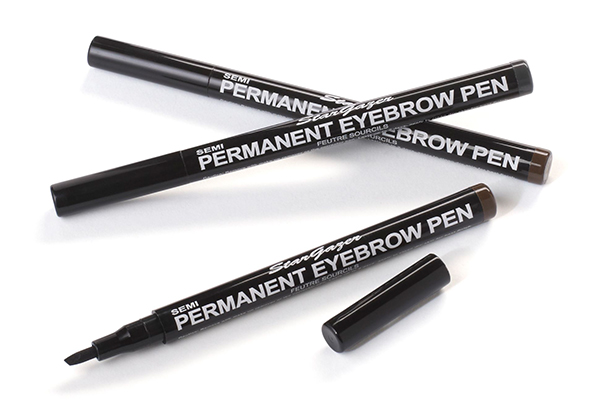 For an even more defined look, try an eyebrow pen. Stargazer's Semi-Permanent Eyebrow Pen is intimidating, but is surprisingly easy to apply. Our tester said, 'I didn't think it would work this well. My eyebrows look more defined.' Use a light hand and small strokes to draw in individual hairs or fill in larger areas. I used a spare spooly brush to blend after application to soften the strokes. Ahmad recommends using your pinkie to balance on your cheek for a steadier hand when applying brow products. 'Don't free draw and don't draw one big line, use small strokes,' she says.
However, Stargazer's Semi-Permanent Eyebrow Pen only comes in two colours, brown and black. So unless a blonde wanted very pronounced eyebrows, this pen is better suited for people with darker hair. It stays on all day and can be removed with makeup remover.
Sleek's Brow Kit, £8.49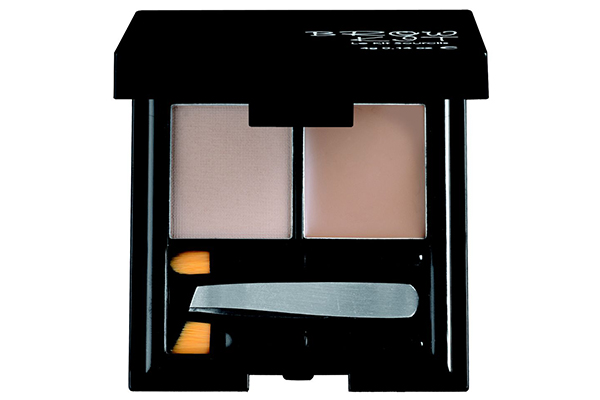 If you already have good brows, Ahmad recommends just using a powder to define the shape more. Sleek's Brow kit is an all in one product. This mini palette has a powder, wax, mini tweezers and mini brushes. For application, Ahmad says to fill in the middle part of the brow first. Then, to emphasize the arch, fill in the underside, fading out as the brow ends.
The powder and wax can be used together or you can just use one. This product is easy if you are a brow beginner, as little precision is needed. The dense powder will stay in place and won't dust all over like some pesky loose eye shadows, but it isn't as long lasting as a wax or pen formula. The kit comes in four colours: light, dark, extra dark and black.
SET IT AND FORGET IT
MAC's Brow Set, £13.50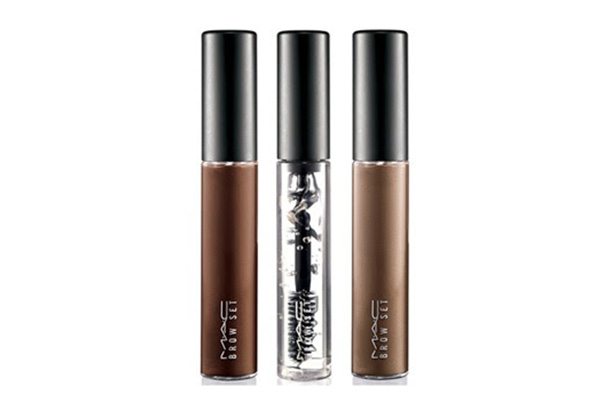 To keep brows in place all day or tame stray unruly hairs, use a brow gel. Ahmad recommends MAC's Brow Set. This gel will keep brows in place all day without feeling stiff or flaking. Just brush on brows and you're good to go.
The brush picks up the right amount of product and is easy to apply. One long time user says that it glides on easy and likes how it holds her eyebrow shape. She used the clear shade after filling in brows with a pencil. It comes in tinted options such as Beguile, a taupe colour, and Show-off, a rich brown, as well as the clear gel.
Benefit's Gimme Brow, £17.50

Another gel option is Benefit's Gimme Brow, a 2013 Allure Magazine Best of Beauty Award Winner. This brow-volumising fibre gel doesn't leave brows stiff and is available in two shades: light/medium and medium/deep. Gimme Brow is water resistant, natural and smudge proof.
Apply by using short strokes with the small spooly applicator to apply fibres and then comb through to blend them out. The fibres in the gel stick to your skin and hair, creating the illusion of having more hair. This two-in-one product fills in brows while keeping them in place. It looks natural as it lightly tints brows while filling in sparse areas with fibres. However, if you have very thin or sparse brows, this wouldn't be enough on its own.
RELATED: How to get great brows: a technical guide to colour and shape PLUS a review of the Wow Brow treatment at Strip, Chelsea
Like this article? Sign up to our newsletter to get more articles like this delivered straight to your inbox.