Fancy giving up kitchen duties for a bit without giving up healthy eating? Healthista tried the latest home delivery plan for the health-conscious but time-pressed woman

I've never been a big fan of diets on delivery. Healthy eating shouldn't take long or be a chore and even the super-busy of limited kitchen literacy should be able to throw together easy, clean meals without processed ingredients. Well, should, shmould.
In reality most of us work long hours and struggle with even remembering to defrost meat let alone get home and slow cook it into a cassoulet. Indeed, I take healthy eating pretty seriously but since I began editing this site and working 12 hours a day, Covent Garden soup dinners and Pret lunches have never featured so highly on my agenda.
When I first tried a delivery diet it was circa 2005 and I was health Director on Red. The idea of a diet to your door was novel and excited us as much as a new diet called Atkins. But then, Atkins died of a heart attack and his bacon-loving disciples – much as they try to revive it – have faded into the late night infomercial circuit and there long may they stay.
Not the same fate for delivery diets though. While the first one I tried was like eating airline food for seven days straight, the genre has grown and today there are more options than ever for having nutritious food delivered. Nutrichef is one such option.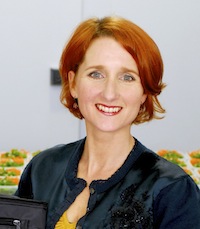 Founded by Barbara Cox (left), a nutritionist, it produces high quality, chef-prepared healthy meals and delivers them to customers' homes. You can choose packages with focuses such as 'lighter and brighter' or 'lean and strong' and the weight loss packages tailor three calorie controlled meals and two snacks daily starting. See one success story who lost two stone in 12 weeks.
Most recently, Cox has joined forces with another delivery company soulmatefood.com to create The Rainbow Diet delivered to your door.
Increasing evidence suggests that a eating a wide variety of fruits and vegetables of different colours daily can help ward off some cancers and lower your risk of lifestyle diseases such as diabetes and heart disease.
'Different coloured fruits and vegetables certainly make a meal look more appealing, but it's the pigments that give the foods their colour that are really important,' says Cox. 'They're all sources of antioxidants – natural chemicals that help ward off illness. For example lycopene – the red pigment in tomatoes; carotenoids that cause the yellow and orange in peppers, pumpkins and carrots; and blue-coloured anthocyanins of blueberries and grapes.  Research shows that people who eat a wide range of pigmented fruit and vegetables are less likely to suffer from a range of illnesses, including cancer, heart disease and diabetes.'
Cox designed the Rainbow Diet after working with Chris Woollams, a cancer expert whose  daughter Catherine was diagnosed with a brain tumour at 22. Woollams, who studied biochemistry at Oxford, set out to find out everything he could about the natural compounds that could help fight tumours and those that could improve the success of chemotherapy. He's since written The Rainbow Diet  and now runs canceractive.com which educates people about conventional and holistic cancer therapies.
I tried a 3-day Rainbow Diet package late last year as part of a press trial. Reluctant at first, I expected another airline food shrink-wrapped extravaganza. But I was pleasantly surprised not only by the sheer amount of food I could eat and how genuinely tasty it was but also by how it ticked all the boxes in the latest thinking in nutrition.
For example, along with small amounts of healthy proteins such as beans and legumes, lean meats, poultry and eggs there were also high-quality carbs such as quinoa and sweet potato so meals were filling and at no point did I feel hungry. My meals were based around 1500 calories but Cox says they can tailor this to be higher or lower to suit the weight loss or energy needs of the consumer. The dairy component was replaced by almond and coconut milks which I liked (dairy gives me gas).
In fact, I was so impressed by how lovely the food looked I photographed most of it.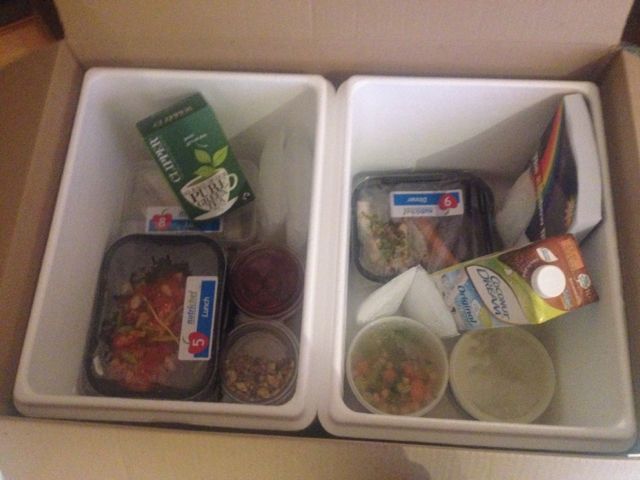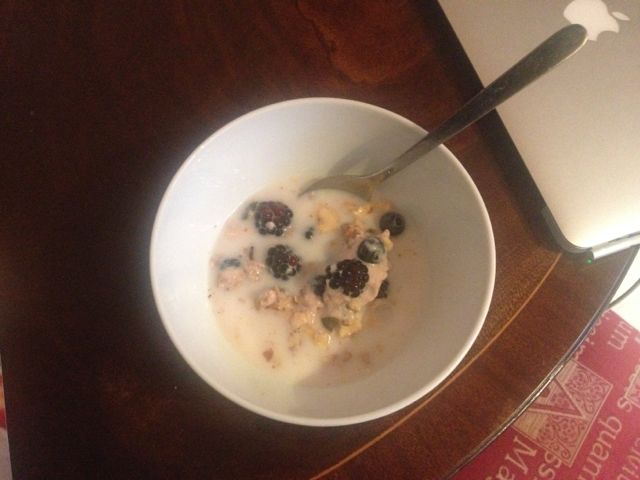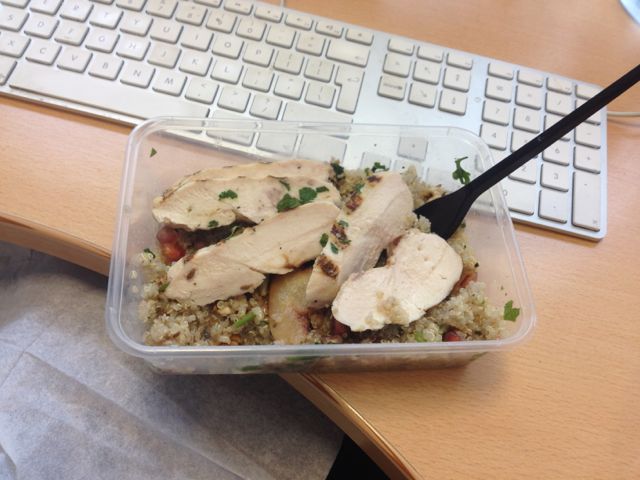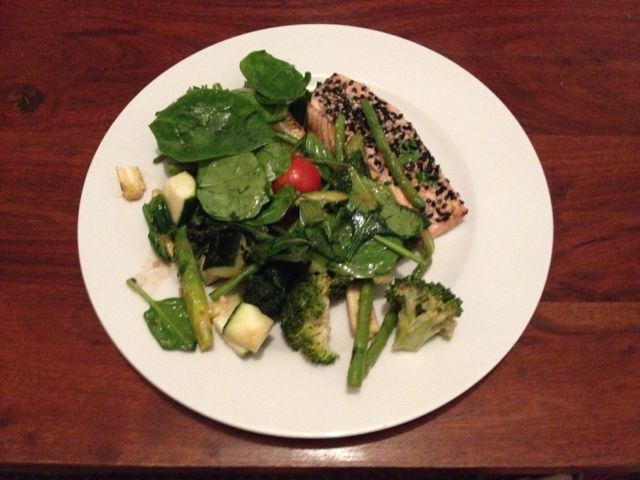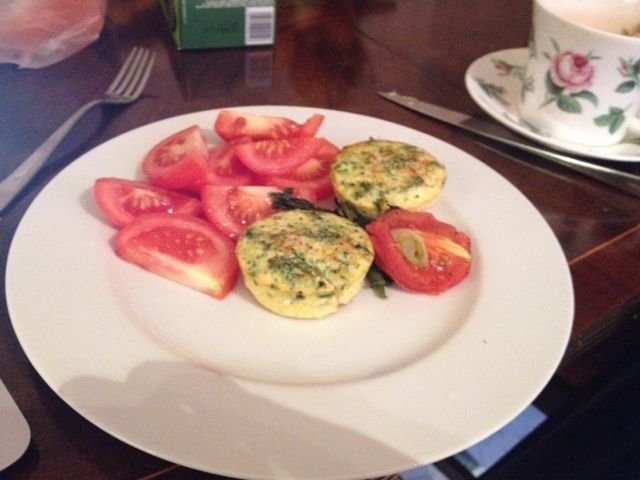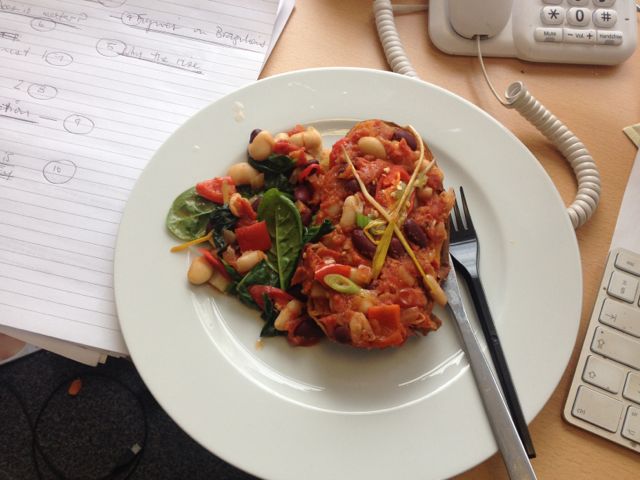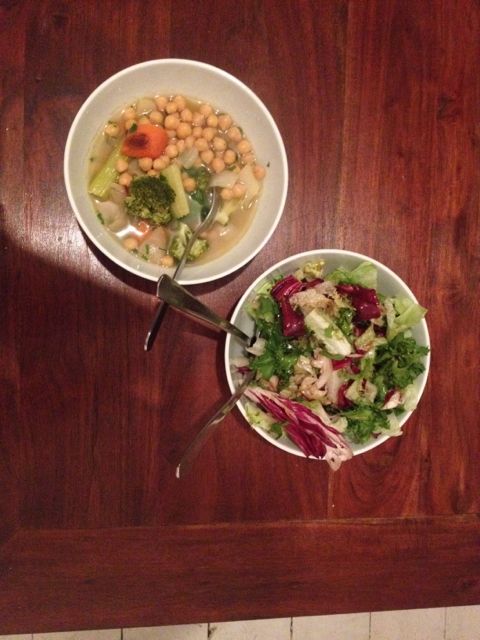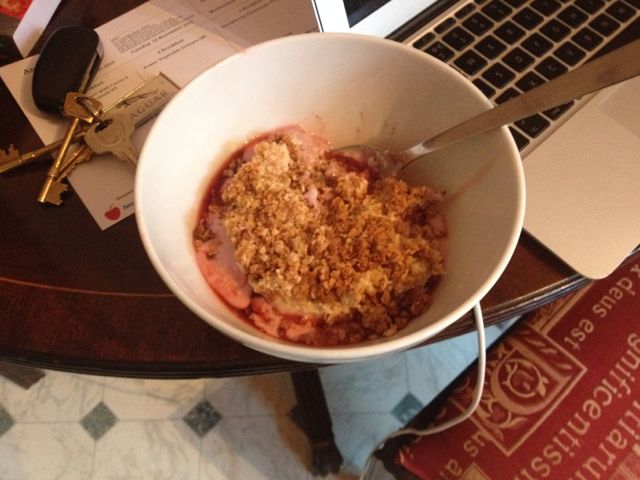 Lunch on Day Three was celeriac and vanilla soup with roast turkey and cranberry wrap and dinner was honey and mustard turkey with spiced apple and red cabbage (forgot to take pics of these, sorry).
For the non-believers – myself included – the photographs speak for themselves and show the era of delivery diets resembling airline stodge is over, at least where Nutrichef are concerned.
It's not cheap though. For those customers local to Nutrichef's kitchens (within a ten mile radius to Poole and Bournemouth) there's a discounted rate of £16 per day but for delivery nationwide, prices start from £25 per day.
Find out more at nutrichef.co.uk
Like this article? Sign up to our newsletter to get more articles like this delivered straight to your inbox.