African mango extract is the latest wonder herb nutritionists are talking about to help shift poundage around the stomach. We look at the details
Whether you call it tummy pooch, your spare tyre, or a food baby, we all know that stomach fat can be so tough to get rid of-it just will not budge sometimes. There may be hope, though: a study has shown that african mango supplements could help give your belly flab the extra push it needs to, well, go away.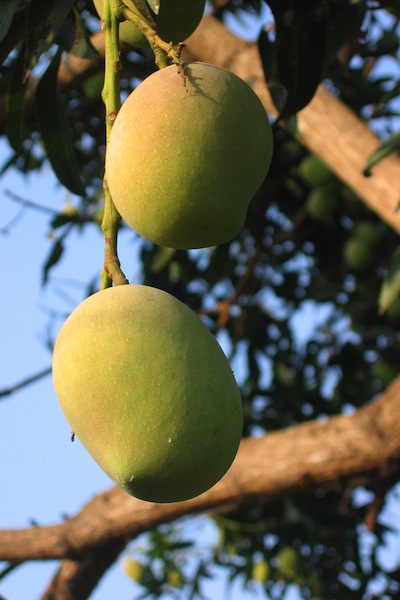 The study, conducted by researchers at the University of Ngaoundere and the University of Yaounde in Cameroon, found that study participants who took supplements of African mango (or Irvingia gabonensis, in botanical terms) had significant weight loss, especially around their midsection.
The study randomly divided 102 men and women between the ages of 19 and 50 of various weights into two groups. Over the ten-week study, half were given 150 mg of IGOB131 (the technical term for the supplement) 30-60 minutes before lunch and dinner, while the other half were given a placebo, or a 'fake' supplement. They were instructed to stick to their regular diet and exercise routines. It was a double-blind placebo-controlled investigation, which is the 'gold standard' in the study world-neither the researchers nor the subjects knew which group was which.
At the end of the study, the placebo group had lost an average of .7 kg, while the IGOB131 group lost an average of 12.8 kg. The waists of the placebo group diminished by 5.3 cm on average, while the waists of those taking the African Mango supplements were whittled by an average of 16.19 cm.
Are those numbers mind-boggling or what? Plus, there's an article on Dr. Oz's site on African mango (and if you know me, you know I trust Dr. Oz more than anyone should trust a TV doctor.) One of his MD bloggers says though it didn't make a huge difference in her overweight patients that had quite a bit of weight to lose, it's great if you just need to shave off 5-10 pounds.
It's also worth noting that the subjects that took the supplement reported that it helped stave off snacking urges; it was found they took in fewer calories on average than the placebo group as well.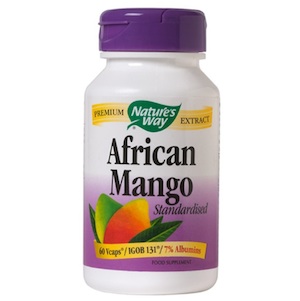 Nature's Way has recently released an African Mango seed extract supplement in the UK, if you're interested in doing your own personal study. Find in on their website or in Boots stores throughout the UK later this month.
Thoughts, Healthistas? Will you be testing this out for yourself?
Like this article? Sign up to our newsletter to get more articles like this delivered straight to your inbox.