According to Dr Harold Katz, dentist and A-lister breath guru (yes, that's a thing), 70 per cent of people suffer from bad breath. Here are the culprits, how to spot your own halitosis by looking at your tongue plus exactly what to do
1. NOT-SO-SWEET SUGAR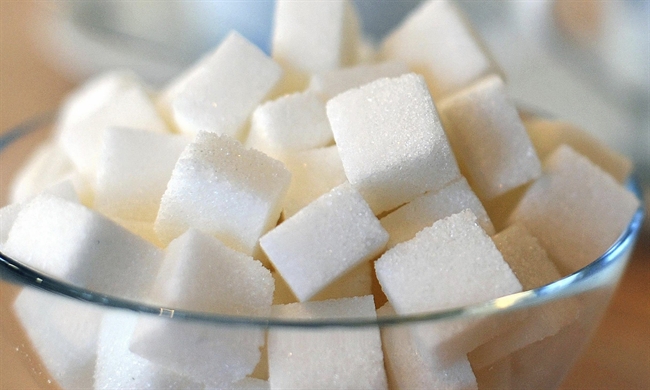 The bacteria that causes bad breath use sugars as a super fuel. Sweets, mints, and chewing gum that contain sugar do not help to eliminate bad breath. In fact, the sugar in most breath mints actually causes the bad breath bacteria to become super active and create even more offensive, sulfur compounds. Dr Katz says: 'If you need to use breath mints or chew gum, use products that contain Xylitol as a sweetening agent. It's a natural product that actually prevents tooth decay.'
2. YOUR ATKINS HABIT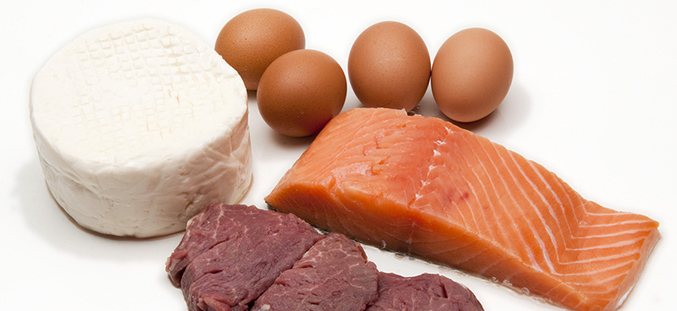 Dairy, meat and fish contain dense proteins used as a food source by the sulfur-producing bacteria which cause bad breath. Other common foods that cause bad breath due to their dense proteins are eggs, many nuts and seeds and also many types of beans and lentils. Dr Katz advises thoroughly cleaning your mouth after consuming protein foods.
3. THAT KETCHUP DOLLOP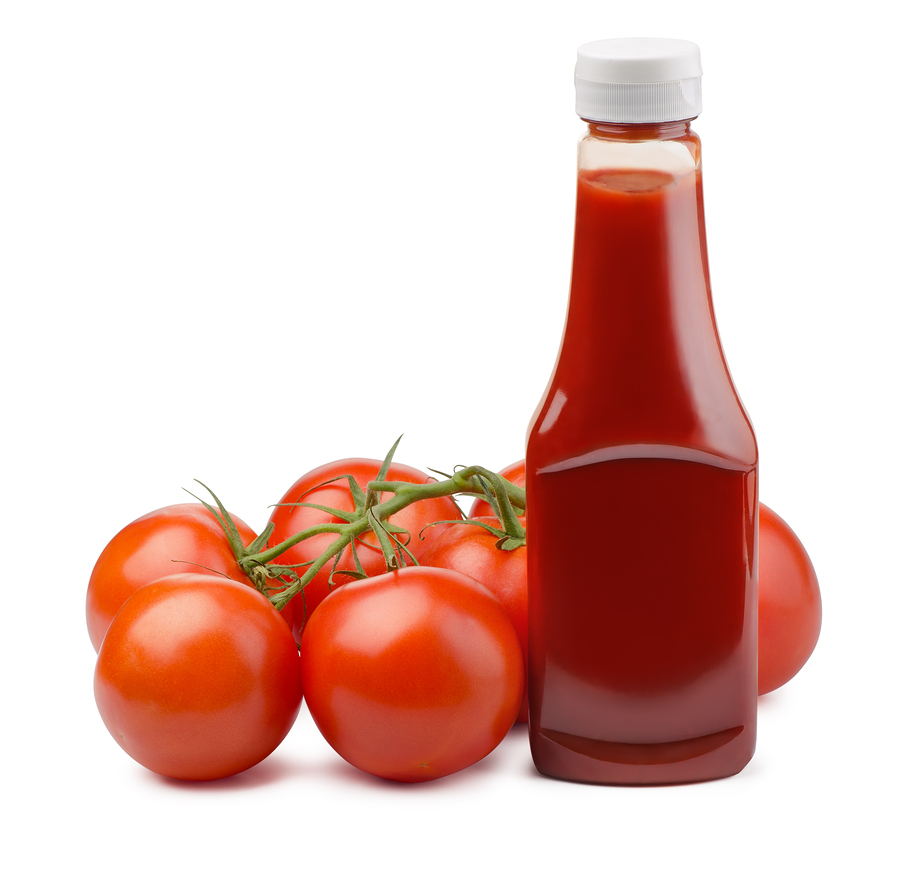 Acids make bacteria reproduce much faster. So to slow down the production of bacteria that cause bad breath, it is helpful to avoid eating or drinking acidic foods or beverages. Common acidic beverages or foods that cause bad breath are tomato juice, all citrus juices, sodas, pasta sauce, ketchup, pickles, fatty meats,olives, butter and chocolate.
4. PEANUT BUTTER? NOOOOO!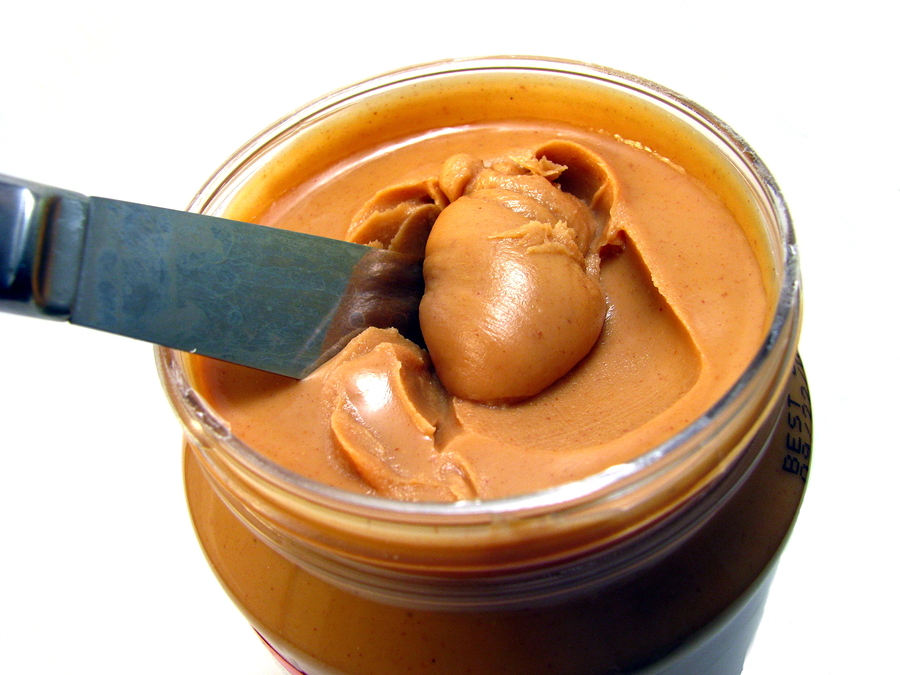 We're as sorry as you but according to Dr Katz, peanut butter is 'so sticky that even saliva can't wash it away. It lingers for hours.' Traces of peanut butter remain in the mouth and oral cavity and are eaten up quickly by oral microbes. These microbes let off sulphurous molecules that really have a pungent odour. If you suffer from bad breath, it is best to avoid peanut butter.
5. YOUR FISH OIL PILLS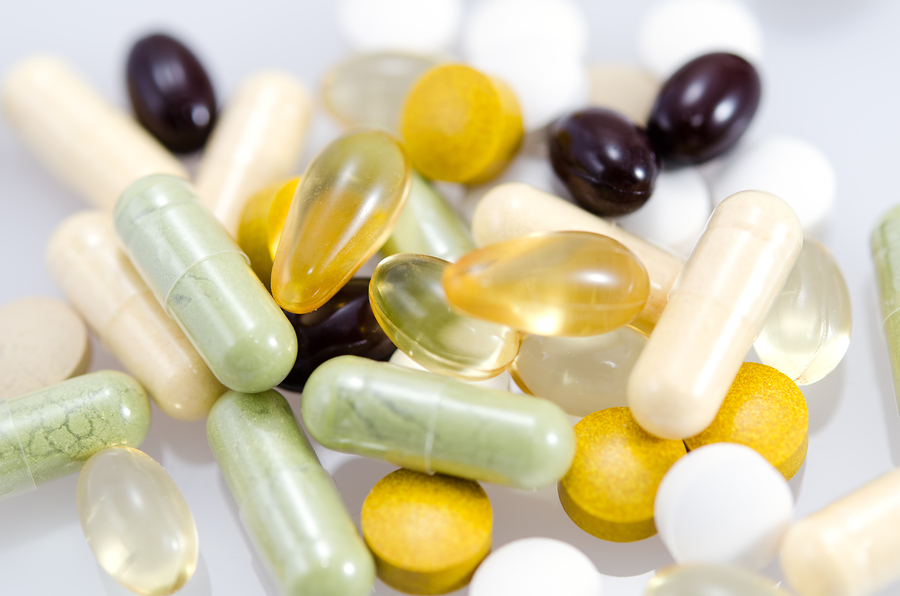 Supplements containing garlic oil are notorious for bad breath as they contain allyl methyl sulphide, a compound that gives garlic its strong smell.  As your body digests a helping of garlic oil, this suffuses your blood, eventually escaping through your sweat glands and mucus membranes, which can cause bad breath AND body odour. Supplements such as Omega-3 fatty acids usually come from fish oil. The oils taken from fish tissue can also make your breath smell rotten
6. MILK…OF ALL THINGS!
Milk can contribute to bad breath due to lactose intolerance. Lactose intolerance is the body's inability to digest the sugars from milk (or any dairy product). The enzymes or bacteria that break down lactose are not functioning properly. These enzymes will often release large quantities of gas during the digestive process, which in turn passes through the mouth, which can lead to bad breath, gas, cramps, diarrhoea and bloating. 
GRAPHIC BUT USEFUL: Could your tongue be an indicator of bad breath?
The colour and state of your tongue can also be an indicator of bad breath so it's a good idea to carefully check out your tongue in a mirror (we know this is gross – but it's important)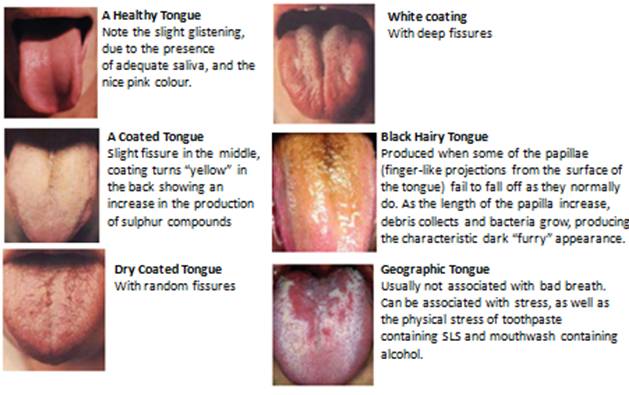 A Coated Tongue – Slight fissure in the middle, coating turns yellow in the back showing an increase in the production of sulphur compounds
Dry Coated Tongue – With random fissures
White coating – With deep fissures
Black Hair Tongue – Produced when some of the papillae (finger-like projections from the surface of the tongue) fail to fall off as they normally do.
Geographic Tongue – Can be associated with stress, as well as physical stress and mouthwash containing alcohol.
4 home remedies you didn't know could help your breath Brushing and flossing goers without saying but what slew can you do to prevent halitosis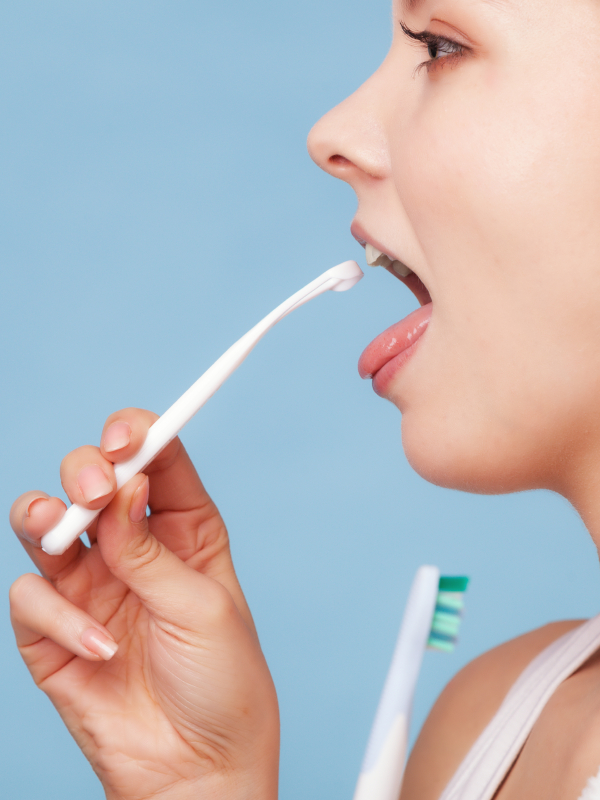 1. Stimulate your salivary flow – Prevent dry mouth with chewing gum, lozenges, or mints that are sugar free.  Look for Xylitol as a sweetener.  In recent years, Xylitol has been shown to have anti-cavity properties and is a non-sucrose sweetener.
2. Eat fibrous fruits and vegetables– One of the best ways to remove bacteria in the mouth is to eat an apple a day.  It helps moisten the mouth, too.
3. Take a dietary supplement– Take Vitamin C, Vitamin D, Vitamin E, and Vitamin B.  These vitamins are effective at helping your body eliminate excess mucus and toxins naturally.
4. Brush your teeth occasionally with baking soda – The bacteria that cause bad breath thrive in an acidic oral environment. Brushing your teeth with baking soda helps neutralize excess acids found in the oral cavity.
August 6th is Fresh Breath Day (yes, that's a thing too!)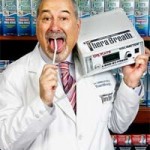 Dr. Katz is a graduate of the UCLA School of Dentistry and holder of a separate degree in Bacteriology, also from UCLA. In the 1970s he established a thriving dental practice in Beverly Hills, California, minutes from bustling 20th Century Fox Studios. There, he perfected his dental techniques while working with some of Hollywood's biggest stars. Visit therabreath.com.
Like this article? Sign up to our newsletter to get more articles like this delivered straight to your inbox.