With experts warning that it's sugar not fat that makes us fat, more of us are giving up the white stuff. These seven recipes use one of our favourite no-calorie sweeteners, stevia, so you get all the sweetness without the sugar

From a morning smoothie to a 4pm pick-me-up, it's hard to escape the lure of the sweet stuff in the foods we reach for every day. To help you off the sugar bandwagon we've created a recipe to replace the meals and treats where you might routinely crave a sweet treat. We've tested them for taste so you don't end up feeling deprived just because you've gone sugar-free.
A word about sugar replacements
There are only three sugar alternatives we would recommend – stevia, xylitol and erythritol. None of these raise blood sugars and are fructose free, meaning they have very little impact on health and they're calorie-free.  Here's a run-down on each.
Stevia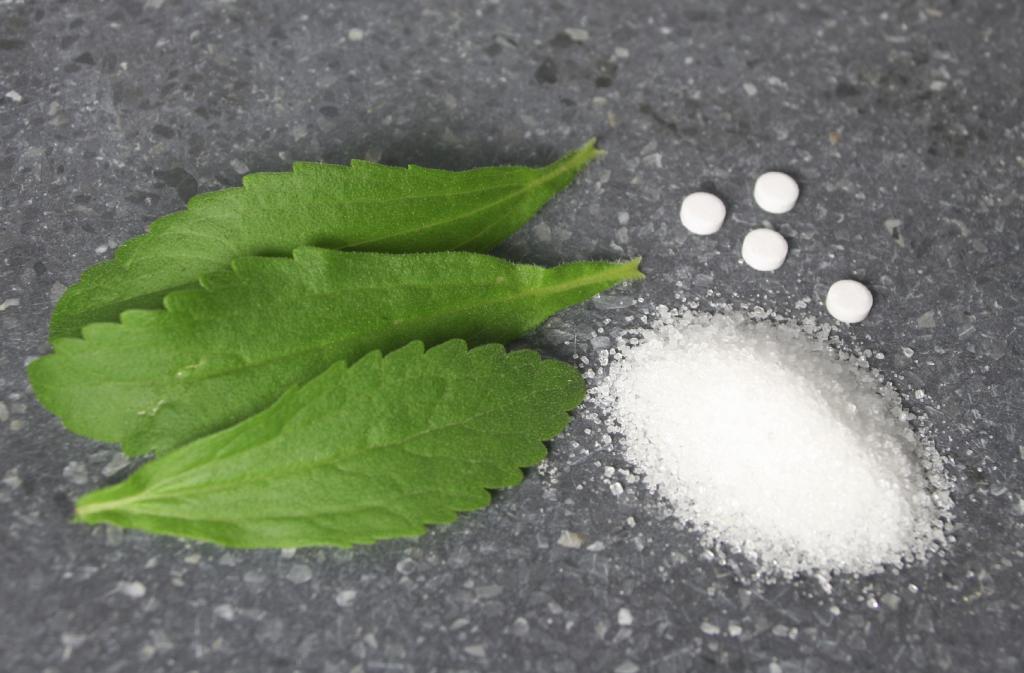 Stevia is a sweetener that comes made from a plant and would be my first choice in sugar alternatives – I use it to sweeten smoothies and sorbets as I find a little goes a long way.   For baking and celebratory times, stevia is a safe alternative that doesn't spike blood sugar. It's derived from the leaves of a South American plant of the same name and has been used to centuries as a sweetener in South America and for 40 years in Japan.  It's 200-300 times sweeter than table sugar which is why you invariably only ever need a tiny bit! What's also helpful to know is that stevia is not absorbed through the digestive tract and has no calories, making it a great choice if you're trying to lose weight.
Erythritol
You can use it as a direct replacement for sugar and often blended with stevia to make a calorie free sweetener. 
Try: Truvia, a blend of stevia leaf extract and erythritol, which we've tested in baking, cooking (for salsas and dips) and also in raw recipes. This is the sweetener we have used in all the recipes below.
Xylitol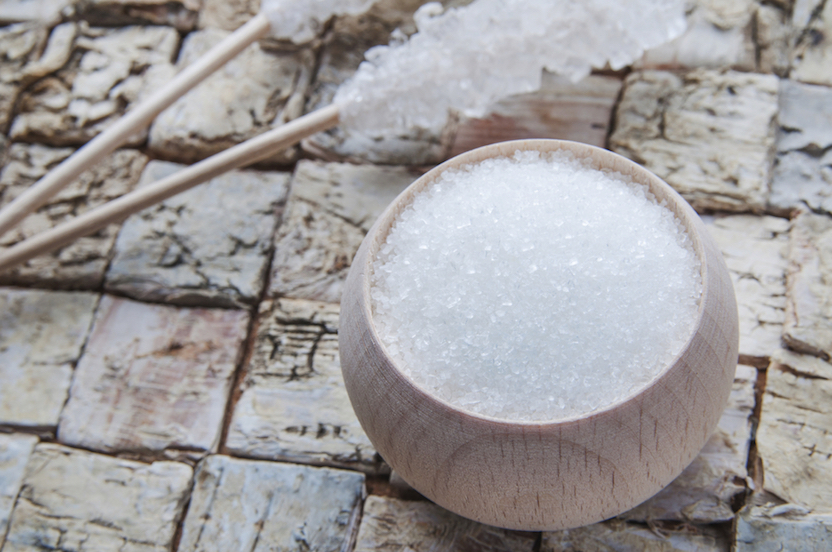 It looks just like sugar and can be used as a direct replacement to sugar so no need to change any recipes and it has no aftertaste.  The downside?  It is can have a laxative effect if you use too much.  Some evidence shows that chewing gum sweetened with xylitol may protect against cavities.
Here are some of our favourite low-sugar recipes to get you started:
UNBELIEVABLY FILLING BREAKFAST SMOOTHIE
Serving size: 1
Calories: 220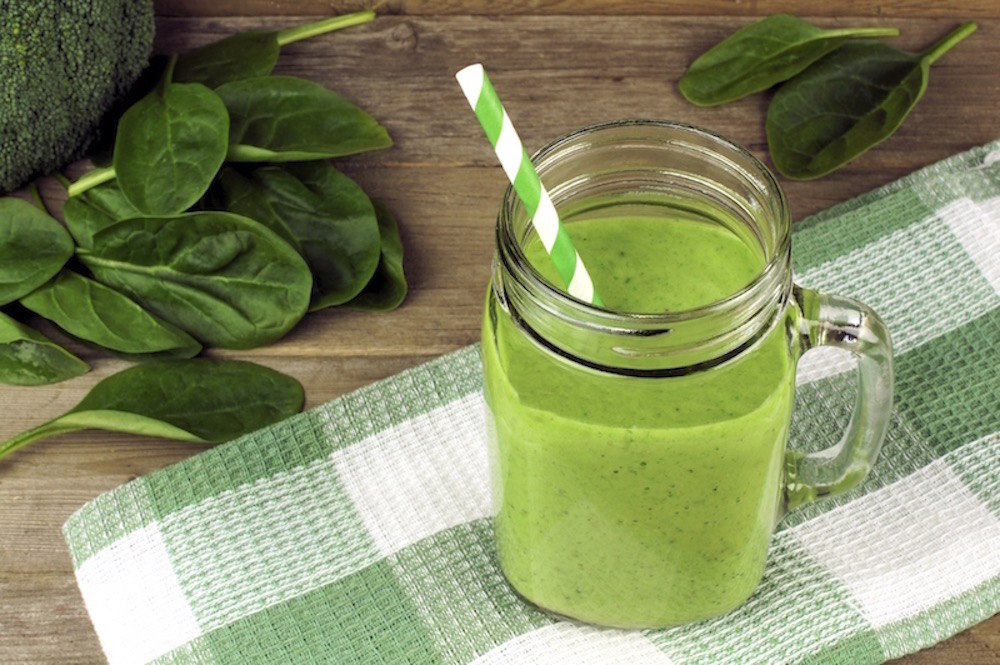 The combination of soaked chia seeds and cinnamon in this smoothie make it a brilliant breakfast choice as both ingredients have been shown to help keep blood sugar levels stable.
INGREDIENTS
1 tbsp chia seeds, soaked in 30ml water for 15 minutes
100ml almond or skimmed milk or water
Half a banana
I tsp almond or peanut butter
1 cup frozen raspberries or blueberries (or fresh is fine)
A few ice cubs
A handful of spinach
1 tbsp whole oats
½ tsp ground cinnamon
1 tsp Truvia
DIRECTIONS:
Add all the ingredients into a blender, blend and consume!
OVERNIGHT COCONUT OATS

Serving size: 3
Calories: 160 per serve
Coconut is a great source of Medium-Chain Triglycerides or MCTs, an essential fatty acid that has been shown to help aid weight loss.
INGREDIENTS
100g Oats

400ml Coconut milk (carton) (dairy or almond milk can also be used)

1tsp Truvía

Pinch ground Cinnamon

2 Tbsp desiccated coconut
DIRECTONS:
Mix Together in jar/bowl, leave overnight.
Serve warm or cold with chopped fruit if desired.
RASPBERRY OATMEAL BARS

Serving size: 16 slices
Calories: 265 per 86g slice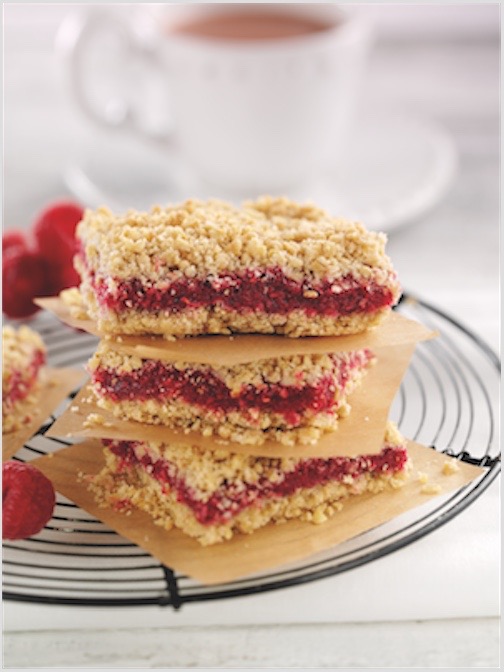 We love this recipe because the bars taste like a real treat and yet they have no added sugar. Again, the use of cinnamon is a great choice for keeping your blood sugar stable throughout the day and the lemon juice gives them a slightly citrusy edge that I love.
INGREDIENTS:
Crust/topping
200g rolled oats
230g plain or gluten-free flour
1 tsp ground cinnamon
170g unsalted butter or coconut oil
Pinch salt
1 tsp vanilla extract
30g Truvia 
Filling
440g raspberries, fresh or frozen
30g Truvia 
2 tsp lemon juice
45g cornflour
DIRECTIONS:
Preheat the oven to 160 degrees/Gas 2 and grease and line a 15" x 9" baking tin
Place the oats, flour, cinnamon, butter, salt, vanilla and Truvia into a bowl. Using a mixer, mix on low speed for about a minute.
Scrape the sides of the bowl and mix on medium speed for around two minutes.

Place 2/3 of the oat mixture into the bottom of the tin to form the crust.
For the filling, blend raspberries, Truvia, lemon juice and cornflour until evenly mixed. Spread over the oat mixture .
Top with the remaining oatmeal mixture.
Place I the oven for 35-40 minutes until golden brown.
Cut into squares whilst still warm then leave to cool completely
POMEGRANATE SALAD DRESSING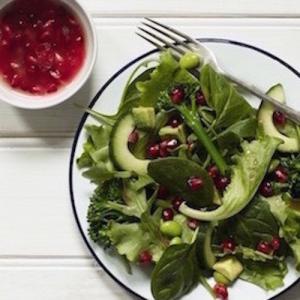 Serving size: 4
Calories per serve: 57
Salad dressings can be a prime target for hidden sugars because a little sweetness tends to accentuate the taste of healthy salad ingredients such as bitter greens. This recipe can be stored in the fridge for up to five days and as well as salad leaves, can also be used to dress cous cous, rice, lentils or quinoa.
INGREDIENTS:
4Tbsp pomegranate Juice
4Tbsp extra virgin olive oil
2Tbsp white wine vinegar
Seeds of ½ pomegranate
½ tsp Truvía
DIRECTIONS:
Mix together the juice, oil, Truvia and white wine vinegar until combined.
Add the seeds and mix well.
BERRY ENERGY BARS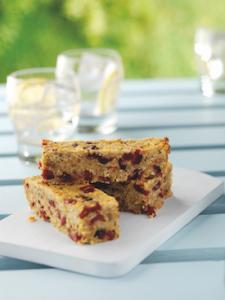 Serving Size: 15 slices
Calories per serve: 174
When you fancy a lift mid-afternoon it's tempting to head for chocolate or cake. But an alternative such as these Berry Bars with slow release whole oats, nuts and fruit will keep you fuller for longer, providing a more sustained level of energy – they won't leave you with the sharp blood sugar crash that a junk food treat might.
INGREDIENTS:
1 large apple
2 tsp Truvía
150g light butter, plus extra for greasing (or coconut oil)
150g ready-to-eat, dried soft, stoned dates
3 tbsp orange or apple juice
30g mixed nuts, roughly chopped
150g dried fruits, such as cherries, blueberries or cranberries
150g porridge oats
1-2 tsp sesame seeds
DIRECTIONS:
Preheat the oven to 190°C/fan170°C/gas 5.
Grease and line a shallow 17.5cm-square tin with baking paper.
Peel, core and slice the apple and toss with the Truvía.
Place in a medium pan with 2 tsp water.
Cover the pan and put it on the hob over a medium heat.
Simmer for 4 minutes, stir and cook for a further 1-2 minutes or until the apple is beginning to become fluffy (you could also do this in the microwave).
Leave to cool for 5 minutes.
Put the dates and juice in a food processor and whizz until smooth.
Add the stewed apple and whiz for a further 5 seconds.
THAI QUINOA SALAD WITH GINGER AND LIME DRESSING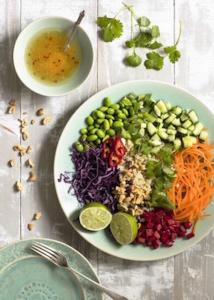 Serving size: 4 as a side salad
Calories: 206
Thai food is delicious – and healthy – but can traditionally use more sugar that you might need! This zesty dish doesn't feel like a salad, it's filling and nutritious and would make a great light supper on summer nights (and the leftovers are perfect for lunch the next day).
INGREDIENTS
For the salad:
150g Quinoa (cooked)
1⁄2 cucumber (diced)
5 spring onions (washed and diced)
1 red bell pepper (washed and diced)
1 carrot cut finely lengthways
1⁄4 red cabbage, finely shredded
125g Ready to eat Edamame beans
40g roasted cashew nuts (chopped)
1 fresh red chilli very finely sliced (optional)
1 small handful finely chopped coriander
Lime wedges to serve
For the dressing
4 tsp fish sauce
3 limes, juice only
1 1⁄2 Tbsp vegetable oil
1 Tbsp freshly grated ginger
1 tsp sesame oil
1 pinch of dried chilli flakes
1 1⁄2 tsp of Truvía calorie-free sweetener
DIRECTIONS:
Cook the quinoa according to pack instructions, refresh under cold water and leave to cool slightly.
Add the cooked quinoa and prepared salad vegetables to a bowl.
Whisk together all of the dressing ingredients, pour over the salad and gently toss everything together until well coated.
Transfer to serving plates, scatter over the nuts and coriander and serve with wedges of lime.
DELICIOUS NO-SUGAR PANNA COTTA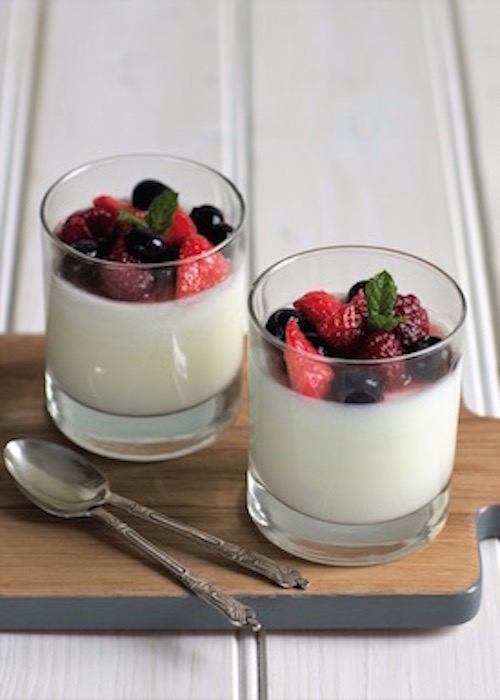 Serving size: 4
Calories per serve: 70
I love a creamy dessert and this Panna Cotta delivers all the taste with 66 per cent less sugar and 25 per cent fewer calories than a full sugar version.
DIRECTIONS:
Italian Buttermilk Custard
180ml semi-skimmed milk
180ml low-fat buttermilk
1⁄4 tsp powdered gelatin
15g Truvía Calorie-Free Sweetener
Fresh Berry Medley
65g raspberries
75g blueberries
75g strawberries
1⁄4 of a vanilla bean
9g Truvía Calorie-Free Sweetener
DIRECTIONS:
Panna Cotta
Pour the milk into a small pot. Sprinkle the gelatin on top, whisk, and allow the mixture to sit for 3 minutes, so that the gelatin can soften.
Whisk in the Truvía Calorie-Free Sweetener.
Place the pot on the stove over medium heat.
Whisk frequently until the milk is slightly hot and the gelatin has melted.
Do not bring the mixture to a boil.
Remove the pot from the heat.
Whisk in the buttermilk.
Pour the custard mixture into 4 small ramekins; about 3-4 ounces in size each.
Place in the refrigerator and allow 3 hours to set, or leave in overnight.
Fresh Berry Medley
If fresh raspberries and blueberries are not available, or in season, you can substitute more strawberries.
Prepare the berries right before serving. Gently rinse berries, and quarter the strawberries.
Place the berries into a bowl.
Split the vanilla bean open. Using the back of a knife scrape the black seeds out of the vanilla pod.
Place the vanilla seeds into a small bowl with the Truvía Calorie Free Sweetener. Rub between your fingers until the Truvía Calorie-Free Sweetener and vanilla are well blended.
Pour the Truvía Calorie-Free Sweetener mixture on top of the berries and mix for 1 minute, by hand, or with a spoon, until the berries are well coated and begin to release their juices.
Spoon equal portions of the berries, and their juice, on top of the buttermilk custards, and serve.
For a chance to win this amazing Truvia-based hamper worth over £100, FOLLOW us and RETWEET the post on Twitter (@HealthistaTV) / LIKE us on Facebook and SHARE the post (Healthista).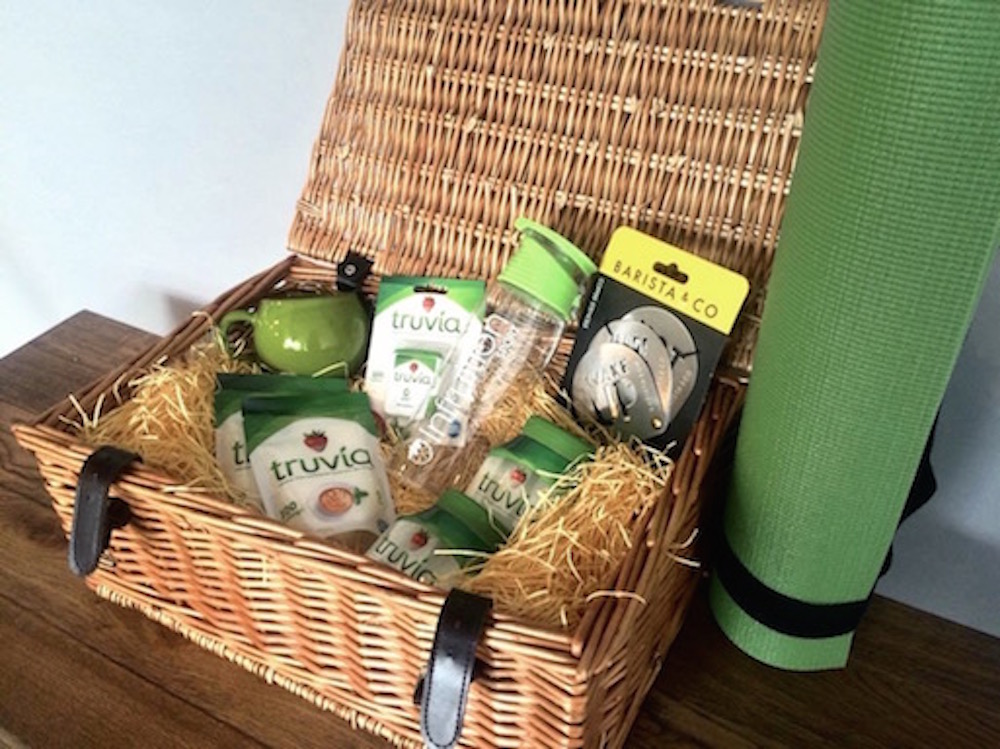 MORE:
11 easy ways to eat less sugar
WE LOVE The sweetener that comes from a plant and is so sweet you only need a TINY amount