Need some energy boosting inspiration post covid? Louise Atkinson shares 7 secrets from five star Euphoria retreat that will help to help clear lockdown stagnation and shift your energy levels up a gear
After the 12-months we've all been through, who isn't dreaming of sunshine and a change of scene?
Journalist Louise Atkinson was lucky enough to slip out of the country just before the second lockdown in November 2020 and spend three days at the Euphoria Retreat in Greece.
She was hoping for a gentle detox, a blast of fresh air and a re-vamp of her diet and fitness goals, but she didn't expect this short stay to be so deeply restorative and relaxing. Here's what she learned…
The Greek retreat to get you back on track
As the Covid pandemic has dragged on I've been dreaming of off-season sunshine, freshly prepared Mediterranean food and exercise outdoors.
More than anything I've been craving the chance to clear out the stale old lockdown air in my lungs, shift a few Covid-kilos, and push my exercise horizons beyond the now familiar routine of online yoga and Zoom training.
So, when I was offered the chance to fly to Greece for a short stay at Euphoria Retreat, one of the world's top wellness resorts, I grabbed it.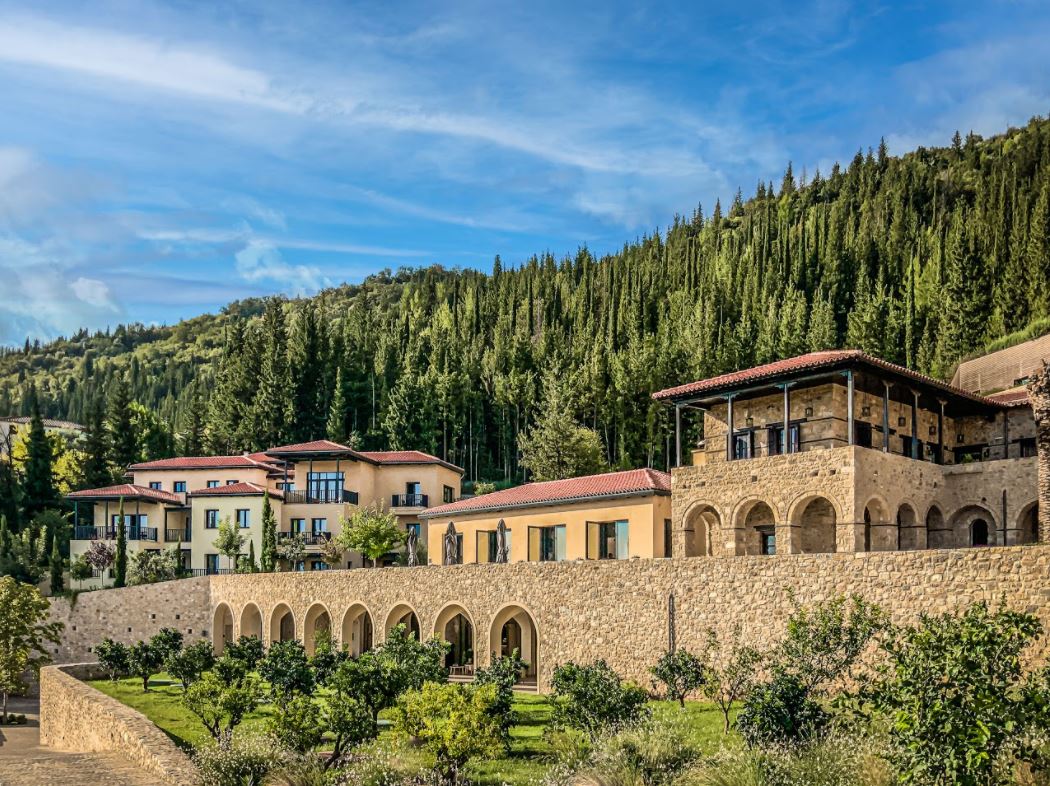 The place is gorgeous. It is a cluster of honeyed stone buildings cut into the forested slopes of Mount Taygetus on the edge of Mystras, a 13th Century UNESCO-protected castle town on the Peloponnese mainland, two and a half hours from Athens.
The resort is small – 45 rooms and suites – but exquisitely designed with a big nod to comfort, style and luxury. The helpful staff and expert therapists and trainers have one mission in mind – to erase the fear and stresses of the past year and set you on a new path to optimal health and fitness.
Wealthy Athenians flock to Euphoria at weekends to enjoy the spa facilities but it is with the cleverly crafted wellness packages that Euphoria really comes into its own.
After just three days I felt rested, re-charged and motivated
I selected a 'Spartan Spirit of Adventure' fitness theme which promised lots of outdoor exercise, spa treatments, and a bit of Greek history thrown into the mix.  I loved every glorious minute.
After just three days I felt rested, re-charged and motivated. I'm now fitter, stronger and more flexible, but most importantly, I don't feel stale anymore. I'm back to the old pre-pandemic me, but refreshed, invigorated and ready to take on the world!
Euphoria is definitely one to put on your wish list for when travel restrictions are lifted.
Here is my selection of the key secrets which worked for me, and which are keeping me relaxed, focussed and fit back home..
Secret #1 Exercise outdoors
The pandemic has got us all thinking about the virtues of exercising outdoors, but science has long shown that fresh air and sunshine brings extra health benefits on top of the muscle building and calorie burn.
There's the immunity-boosting vitamin D you get from sunshine for a start, plus the mood-enhancing effect of extra light, particularly during dark winter months.
One notable 2010 study by scientists at the University of Essex showed 'green exercise' can even reduce anger and depression and improve self-esteem.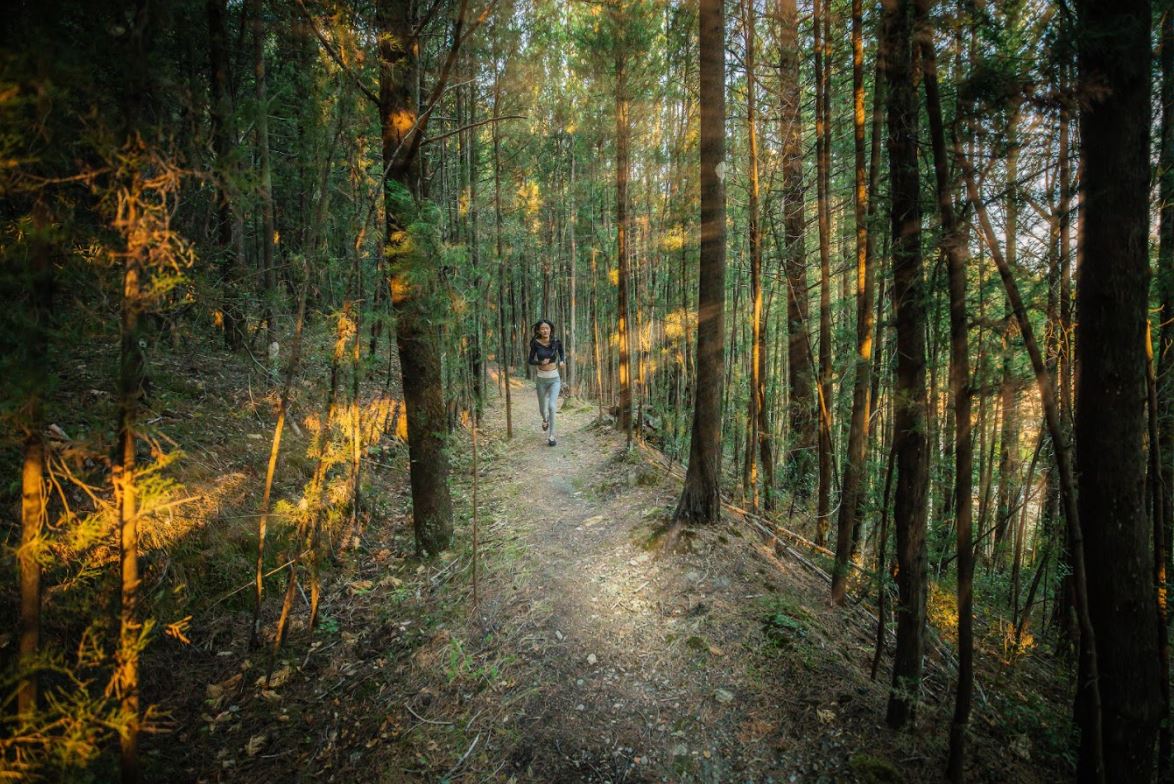 Although Euphoria has a well-equipped indoor gym and studio space, the place is brilliantly geared for outdoor activity.
There's a roof-top yoga deck with spectacular 180-degree views of the Spartan hills, and an outdoor gym hidden away in the forest behind the resort.
As part of my 'Spartan Adventure' package I got to enjoy a personal training in the forest and a gruelling Hiit session in a classical amphitheatre (cycling the 10km there counted as the warm-up and sprinting up and down those steep steps provided the perfect Spartan cardio challenge).
Tip: Get outside – rain or shine – for one of your workouts this week.
Secret #2 Walk and talk
We've all become a bit introspective during lockdown, but socialising has been shown to boost your brain health and it can even lower your risk of dementia.
On most mornings all guests at Euphoria are invited to join a pre-breakfast guided hike to one of the many historic sites nestled in the hills that surround the resort.
socialising has been shown to boost your brain health
It's not so tough and Spartan that you need ropes and proper boots, but it's good cardio, and, importantly, it's a great way to learn a little bit about the local history and meet and chat with other guests.
Even if you're travelling solo, you'll soon find yourself falling into step with someone from another part of the world.
Tip: Why walk alone, when you can walk with a friend?
Secret #3 Get wet
The central ethos behind every visit to Euphoria is an explanation of the Five Elements – a clever blend of ancient Greek and Chinese medicine, which identifies the forces of water, air, fire, wood and metal and works to help you keep your five elements in balance. That's one reason why water plays such an important healing role at Euphoria.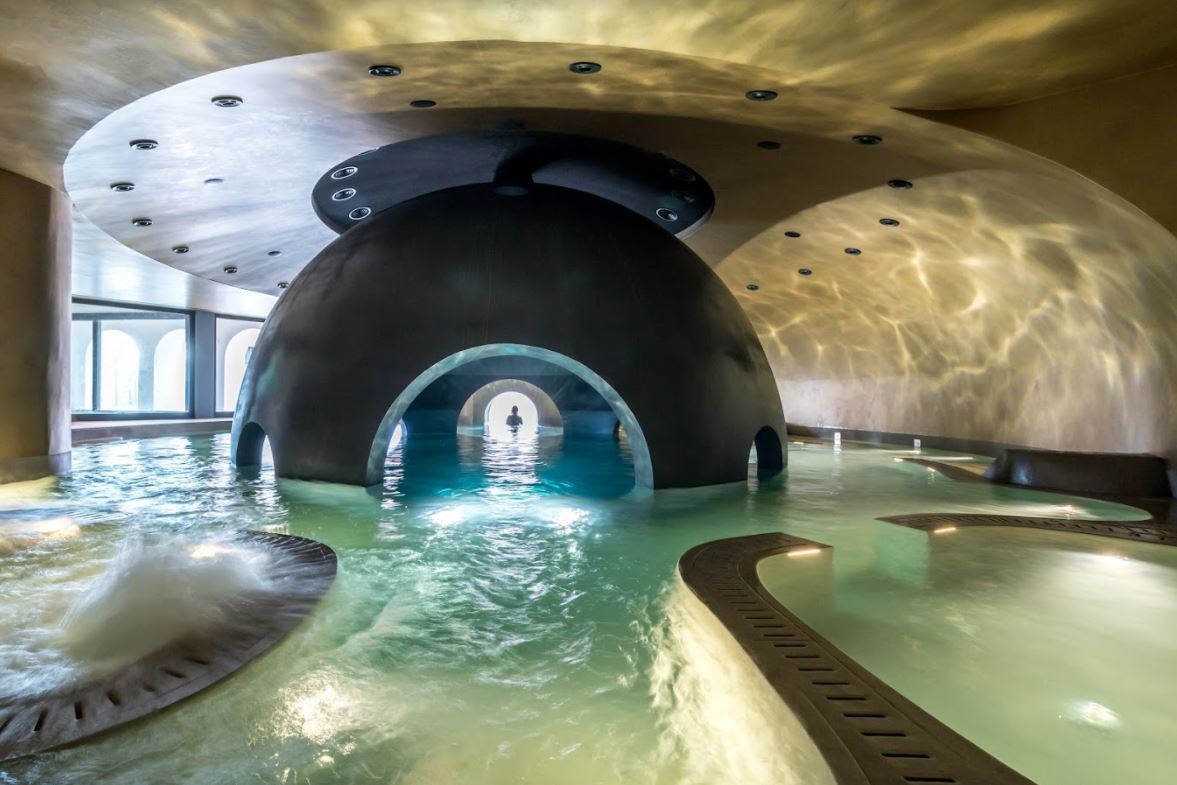 The spherical indoor pool has been constructed with a Byzantine dome at its centre (to create a womb-like effect) and when you dip your head under the surface you'll hear soothing dolphin and whale sounds.
You can book an hour's theraputic float in a saltwater 'watsu' pool, get properly pummelled in the authentically marbled hammam, or enjoy a cocktail in the bubbling wooden hot tub to ease your tired muscles after a physically active day.
Tip: Break that quick shower habit and treat yourself to a warm, sweetly scented bath
Secret #4 Try something new
It is important to keep switching up your workout regimes and challenge your body in different ways, and studies show there are brain benefits to be had by being forced to learn how to most efficiently recruit new muscle combinations. But hands up who has allowed themselves to get into an exercise rut this year?
Euphoria offers a selection of different yoga classes (vinyasa, yogilates, yin yang) and I was keen to try them all, but one caught my eye: aerial yoga. I'd long yearned to make yoga shapes while hanging upside down on lengths of cloth and finally, here was my chance!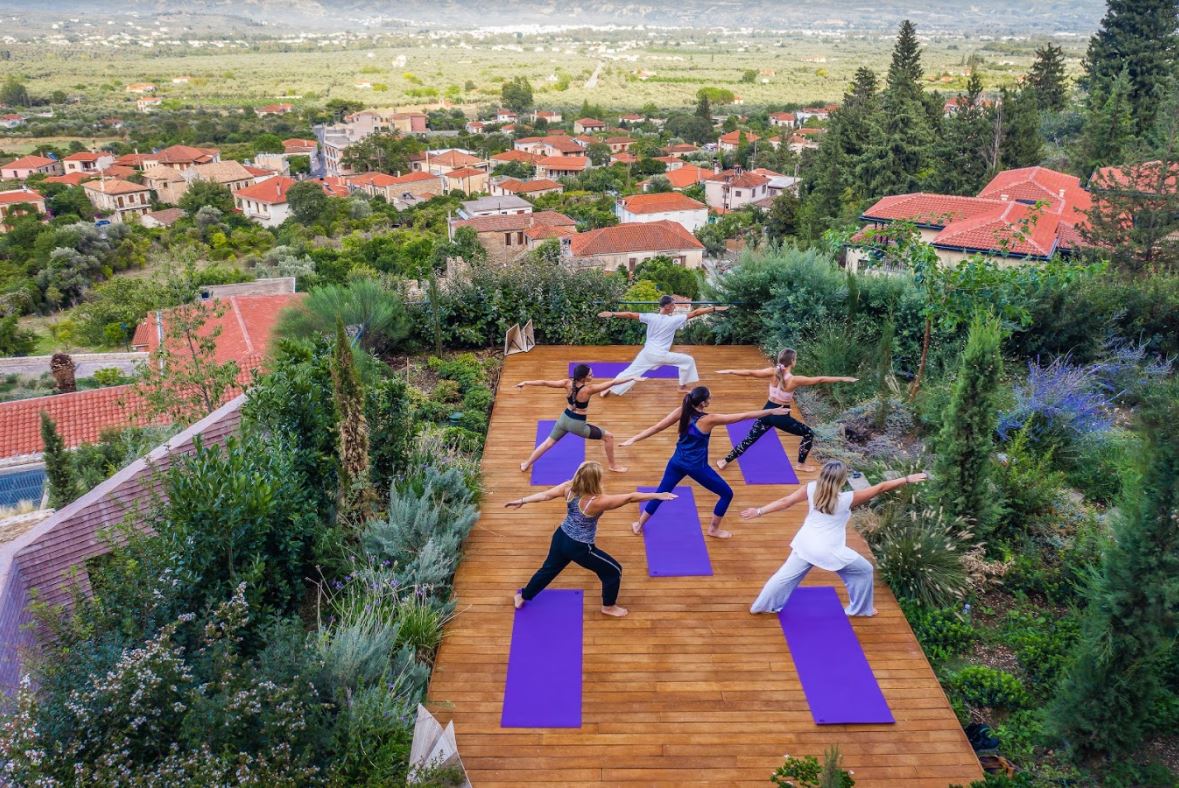 It was a totally unexpected bonus to discover the class was being held in an olive grove and to find myself hanging from a bright blue length of fabric draped over the gnarly bough of an old olive tree.
It felt so fabulous to be pushing my boundaries and stepping outside my comfort zone to perform complex (and brilliantly Instagrammable) moves called 'the vampire' and 'the mosquito' for the first time.
Tip: Book an exercise class you've never tried before
Secret #5 Cut the evening carbs
It makes sense, and there is plenty of science to back up his assertion that carbs eaten at night are converted to fat while you sleep.
A stay at Euphoria mixes science with spirituality, and as part of a health screening offered to every guest, a very high-tech respiratory test revealed me to be someone who burns carbohydrates rather than fats.
In order to affect the switch which should help strip me of belly fat, I am advised to cut back on carbs with my evening meal.
A stay at Euphoria mixes science with spirituality
The Euphoria nutritionist warns my habit of skipping breakfast could be adding to the stress levels in my body, and he recommends I switch to five small-ish meals a day (breakfast, lunch, dinner and two healthy snacks in between to keep blood sugar levels stable) and to avoid carbs at dinner.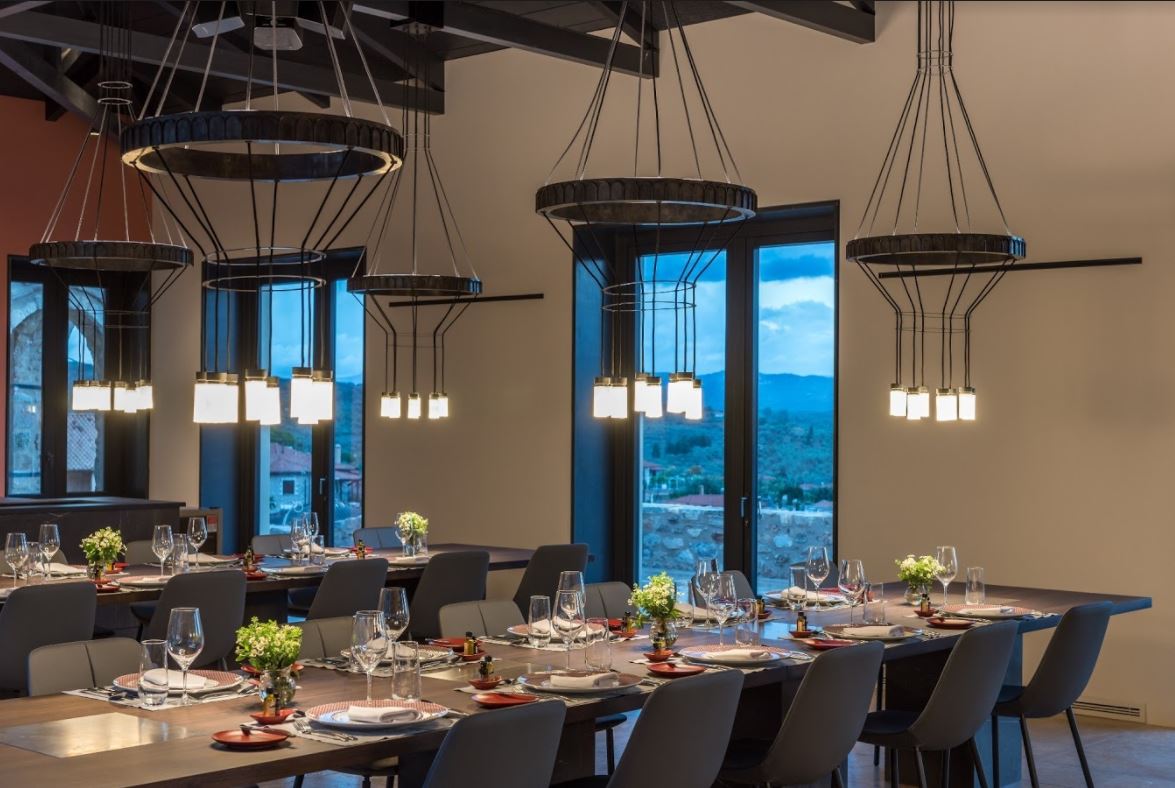 It's easy to make healthy food choices at Euphoria where the a la carte menu is packed with fresh, seasonal and locally produced options – all bursting with disease-fighting antioxidants.
Tip: Enjoy carbs at breakfast or lunch (ideally after a workout) and fill your dinner plate with a carb-free medly of  protein and vegetables
Secret #6 Clear your head
There are so many studies which show how mindfulness helps you focus, improves self-awareness and self-esteem, lowers stress levels, and even improves your physical health too.
I realised this was something in my life which had been missing this year and I'm not going to let that happen again.
I expected my Spartan adventure to mean endless exercise, but at Euphoria there's a big emphasis on 'down time' too. I realised with some surprise that I'd rather abandoned the idea of mindfulness in recent months – at precisely a time when my poor super-stressed brain might have most benefitted.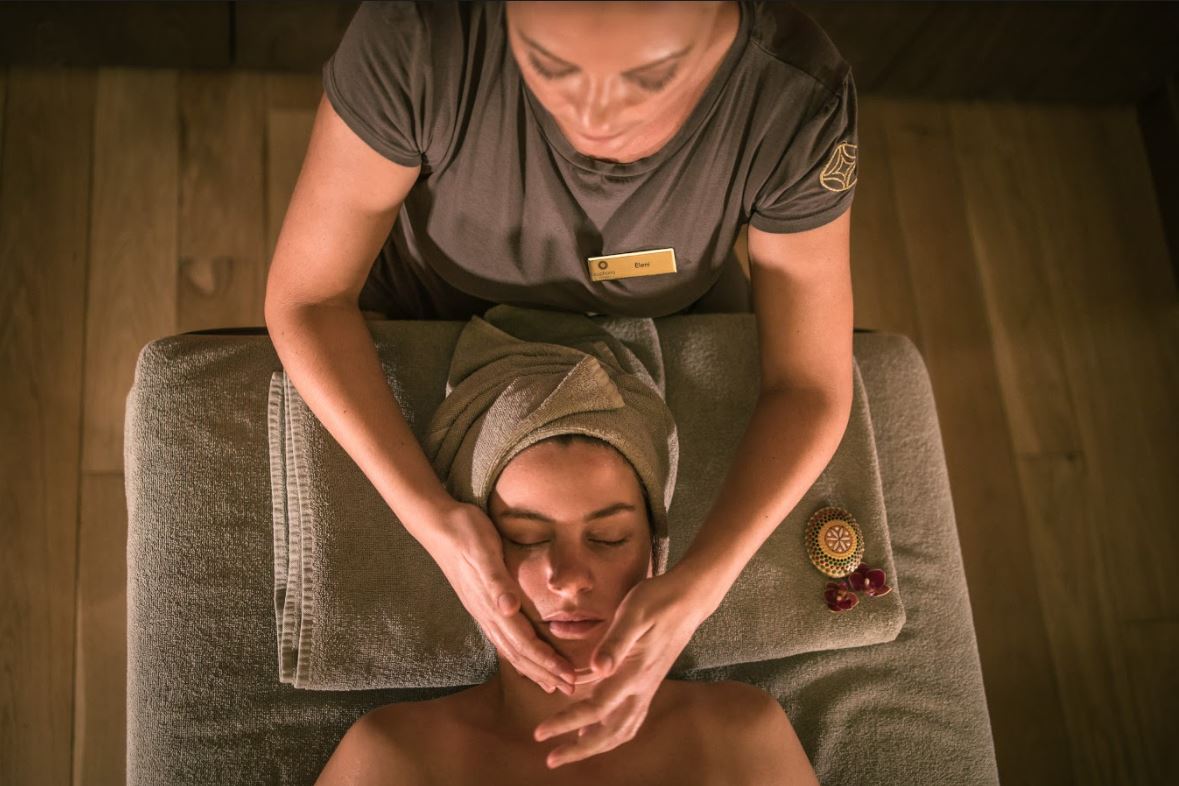 Luckily, there is plenty of space between scheduled activities, and lots of comfortable, calming places to sit or lounge and let your mind drift, plus a group meditation session, deliciously healing hands-on treatments and the 'shavasana' at the end of each yoga session.
I noticed the beneficial impact by the end of day one, as pent-up stress I hadn't even been aware of started to slip away.
Tip: Start each morning with a simple breathing exercise.
Secret #7 Be brave
The Covid pandemic has made us all fearful, and with good reason. But if I hadn't decided to take a risk and jump on a plane I would never have seen just how hard travel companies are working to keep us safe.
When the borders open I urge you to get travelling! It really is easier and safer than you think.
Tip: Start planning a wellness retreat and book something this weekend.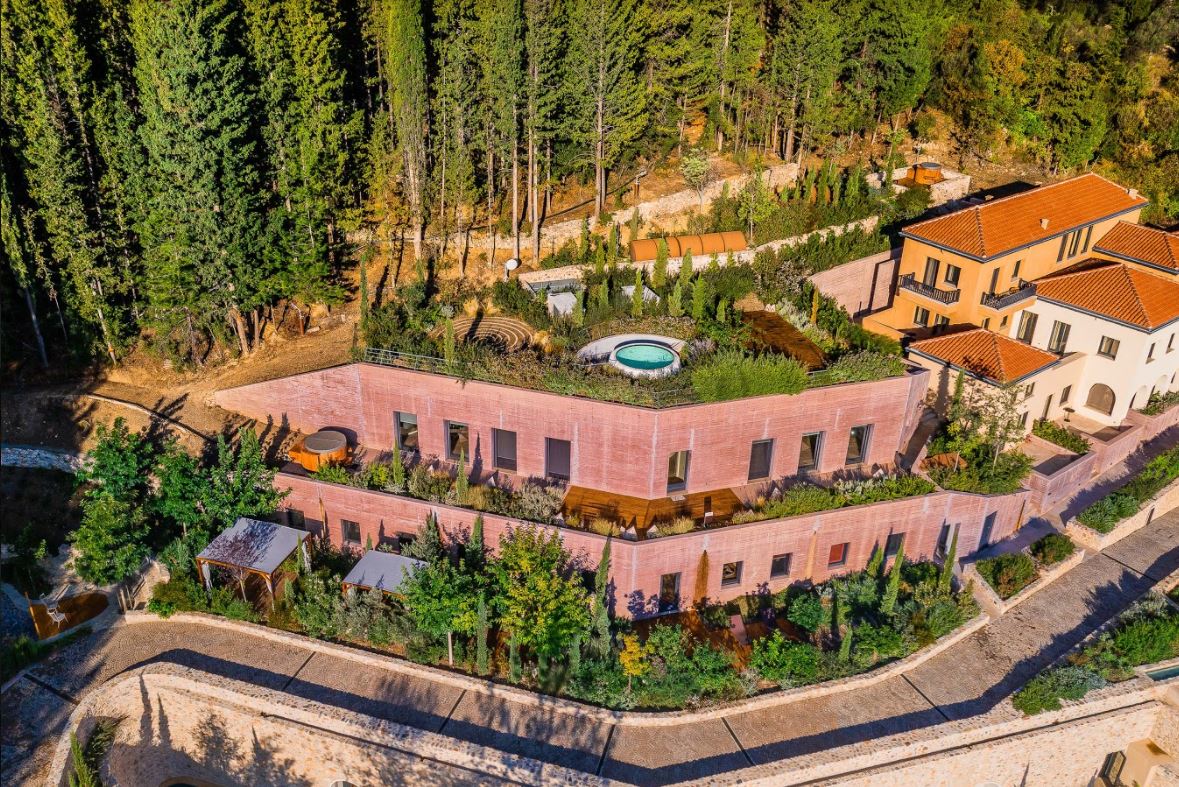 Euphoria Retreat is re-opening mid May 2021
What's included?
Delightfully comfortable accommodation (with the best bed you'll ever sleep on)
Deliciously healthy Mediterranean-inspired meals
Guided hikes
Yoga and pilates classes
Fitness classes
Lectures/workshops
TRX
Use of outdoor swimming pool
Use of steam room, sauna, infrared sauna and salt cave
Relaxation areas
Robes, towels, slippers
Prices:
The four-hour flight to Athens costs around £120
A bed and breakfast stay at Euphoria Retreat starts from €342 per night in double occupancy superior deluxe room
Euphoria Spartan Spirit of Adventure Group Retreat (3 days) costs from €2,010pp based on two sharing a superior deluxe room on full board, including daily healthy snack and smoothie. Or from €2,223pp single occupancy.
Transfers from Athens cost 230€ per way
For more information see www.euphoriaretreat.com
More Healthista Content:
8 sleep secrets from one of the world's top 5 yoga retreats
11 fast fat loss secrets from this world-leading fitness retreat
Exhausted? 9 ways to beat burnout I learned from this Ibiza wellness retreat
Celebrity trainer Sarah Lindsay reveals the fitness lockdown goals we should be aiming for – ps: they aren't what you think
Fitness sensation Krissy Cela reveals 10 tips on getting back into the gym post lockdown
Like this article? Sign up to our newsletter to get more articles like this delivered straight to your inbox.