Imagine going to the hairdressers for some birthday highlights and leaving with chemical burns on your scalp instead. Healthista investigates beauty treatments that come with risks the ads don't mention
When Becca Peet, from Alton, Hampshire, turned 21 she treated herself to some highlights at a Toni & Guy salon. Excited to leave looking her best for a night of celebrations she instead left with chemical burns to her scalp.
Peet left the salon in floods of tears after the foils put in her hair burnt her scalp, leaving her with blisters and an infection. Now 24, she has a permanent bald patch that is the size of a tennis ball and a 3.5 inch scar on her scalp as she needed an operation to remove the infected area.
Sometimes, if beauty treatments aren't done properly they can leave us looking not so beautiful. Healthista investigates seven beauty treatments that could damage your health.
THE BAD, BAD DYE JOB 
The Gwen Stefani look isn't quite as innocuous as you might think. In 2011, 350 people reported injuries at the hairdressers and one study found a staggering 82 per cent of salons didn't offer patch testing for allergies before colour procedures.  Hydrogen peroxide and ammonia, used to lighten hair can cause skin and eye irritations and lead to inflammation and blistering, says Mark Coray, President of the National Hairdressers' Federation (NHF).  'Most hairdressers wouldn't use ammonia or peroxide above nine per cent on the scalp because scarring of the scalp and permanent hair loss can occur.'  What's more, an ingredient called Para Phenyl Diamine or PPD in most hair dyes – even those from the chemist – has been linked to hair loss, allergic reactions such as rashes and burns and even cancer.  Generally, the darker the shade, the more PPD it contains.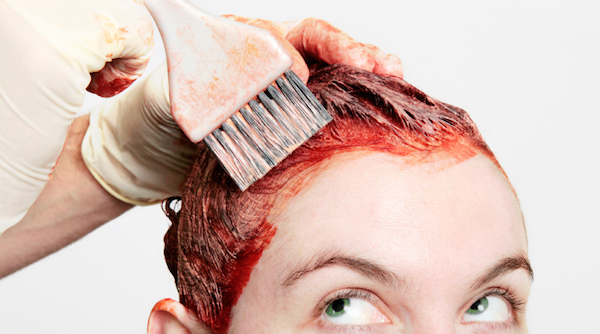 Alternative?  The average amount of PPD is about two per cent, explains award-winning hairdresser Stephanie Stevenson.  'It's now possible to get ammonia free vegetable-based dyes with as little as .04 per cent PPD from both the hairdresser or the chemist.'  Coloured mousses or dry shampoos add a lift of colour and wash out without any harsh chemicals, Stevenons suggests. 'If you're covering grey, choose a colour with brown in it such as chestnut.'  If you're opting for lightening with henna for the first time, results will be unpredictable as it reacts to colour pigments in your natural hair – we all have different types and amounts – so there is a chance it may turn out an expected shade of orange. Sorry.
EYELASH EYESORES
Last year, a leading New York dermatologist claimed that eyelash extensions can damage women's eyes. Dr Mark Dorin told Medical Daily that the glue used to bind the extensions to natural lashes can not only cause allergic reactions, it may even lead to bacterial and viral infections.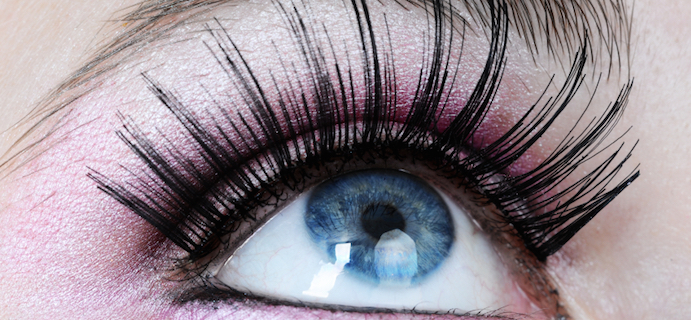 It's not the first time there have been health warnings about eyelash extensions. In 2013, a report by the magazine Consumer Reports found they can weaken natural lashes and lead to infections, irritation and lashes falling out. The Royal College of Opthalmologists has also said that 'repeated use of eyelash extensions can cause traction alopecia, where the lash hair falls out due to excessive tention placed on the hair shaft, This can damage the hair follicale which can slow down or cease production of the hair.'
This helps explain why they're so addictive. The lashes cause hair loss, resulting in lashes so thin we feel we've no choice but to keep getting them done, further pressurizing our poor old hair follicles.
Plus, 'As surgical-grade glue is used on the natural lashes, the danger is that an inexperienced practitioner can theoretically glue your eyelids together,' says Angela Bartlett, Director of the British Association of Beauty Therapy and Cosmetology (BABTAC).
According to Jinny Coffey, founder of Jinny Lash, many under-qualified therapists now use glue that is too strong which can damage or weaken the natural eyelashes and irritate the eye and heavy lash extensions can pull at the natural hair and damage the follicle.
If you're having eyelash extensions, make sure your therapist is using an established and well-known brand. Have a patch test done by getting the therapist to apply a single lash to the eyes (they should be doing this anyway) and if any irritation occurs, opt for a good mascara instead. Make sure the lashes are applied one by one and check your therapist is a member of The Guild of Beauty Therapists  or BABTAC.
What's the alternative?
Try a hair thickening supplement such as biotin (300mg a day – try Holland & Barrett Biotin Tablets £4.69 300mg) which could also work to thicken the natural lashes.
If you're opting for falsies using strip lashes from the chemist try this trick from make-up pro Nadira V Persaud. 'Cut them in half and apply them only to the outer edges of the lashes,' she suggests. 'This makes them look more natural and they're more likely to stay on.'
Even easier, apply a waterproof black or brown liner right in between the lashes at their root to make the lashline appear dense and thick, suggests Persaud. Here's an exclusive Healthista video of Nadira showing you how:
NOT-SO-APPEALING PEELS 
They can leave skin looking divinely luminous, but can damage it irreversibly.  'Chemical peels are essentially acid put onto the face to irritate the top layer of skin and cause a new layer to come through,' says Mr Paul Banwell, consultant plastic surgeon specializing in skin at McIndoe Surgical Centre, East Grinstead.  But if acid concentration is too high or the peel is left on too long burns can occur and if the new underlying skin is exposed to sunlight, it can be lead to infections, scarring and dark skin spotting, known as hyperpigmentation, he explains.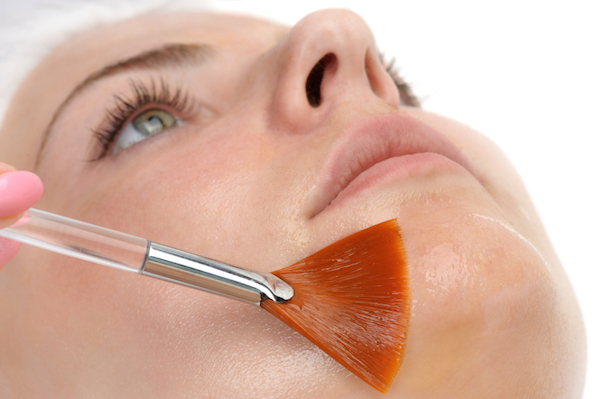 Alternative?  For a milder radiance boost, try facial massage.  Using your cleanser, make small, circular motions from the middle to the outside edges of the cheeks,' says Nadira V Persaud, A-list make-up artist, beauty blogger (nadiramakeup.blogspot.com/) and HTV favourite.  This is where the lymph glands are found which drain trapped fluid build-up that causes excess puffiness. Gankin is a Japanese facial massage that has therapists buzzing over its power to diffuse puffiness in three minutes, she explains (download instructions as suqqu.com).  Dr Banwell advises using a serum containing Vitamin C on the skin immediately after cleansing day and night.  'Vitamin C has a multitude of proven benefits to skin including as a protective antioxidant and also in increasing luminosity,' he explains. You could also try this face-lifting massage from London facialist Ada Ooi:
https://youtu.be/qmFpKhd6CXs
SURGERY'S UGLY MOMENTS 
When dangerous industrial grade silicone was found in PIP breast implants in 2013, resulting in increased risk of rupture and inflammatory reaction, we were reminded of the potentially devastating risks of cosmetic surgery procedures we rarely hear about.  'The cosmetic surgery industry has been poorly regulated which means certain practitioners and clinics been unethical in informing patients about the risks of surgery,' says Mr James Murphy, Consultant Plastic Surgeon at Spire Hospital Manchester.  There is a huge range of quality in implants and many people don't realize that the less they pay, the lower the quality, the more likelihood of problems such as rupture.  'All surgical procedures come with risks of bruising, bleeding, wound healing problems and infection,' says Mr Murphy.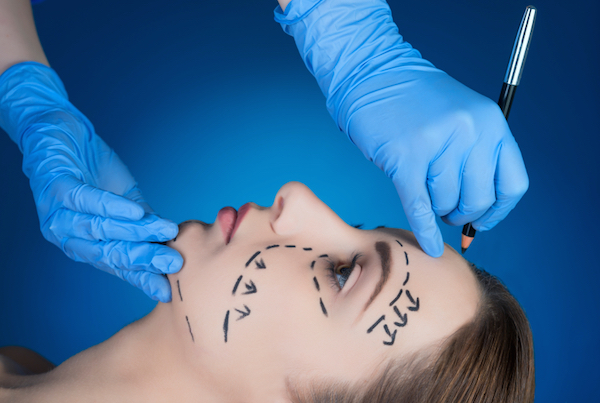 Alternative?  'The French use cold sharp showers to keep their breasts pert,' says Tina Richards, an expert in natural anti-ageing. You switch on the cold tap directly onto the chest for 30 seconds at the end of your shower, she explains.  'The mild toning effect comes from the cold contracting the blood vessels and causing a temporary tightening of the skin,' she says.  Or try a cleavage enhancing make-up trick:  'Put some bronzer between the breasts so it's darkest at the cleavage,' says Persaud.  'Then add some pearlescent illuminating lotion to highlight the top of each breast.' Find out what to ask a top surgeon if you're considering implants to avoid another PIP here.
NOT-SO-FAB FALSIES 
Love acrylic nails?  One chemical called methyl methacrylate or MMA is banned in the US and Australia but routinely used here.  'MMA has a strong odour and anyone using it usually wears a mask,' says Thea Green, founder of Nails Inc.  'MMA is abrasive and so that if you catch it, the entire nail can lift off.  MMA could also penetrate to skin causing irritation.' It's hard to tell what nail technicians use as most acrylic powders are decanted but another tell-tale sign, says Green, is that the technician cannot use a nail file on MMA acrylic and has to use an electric drill which can erode and damage the nail bed.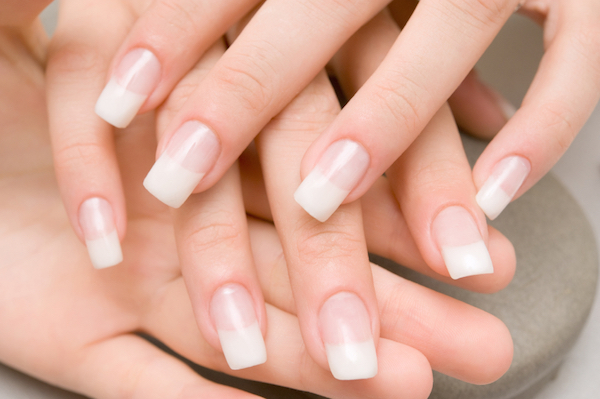 Alternative?  'You could opt to keep your nails square and short which – as long as they are manicured regularly – can look sexy and groomed,' says Persaud.   If you're game, nail wraps are an fun alternative that you heat with the hair dryer and apply like stickers to each nail and come in patterns or block colours (from chemists).  If your nails are damaged from previous acrylics, Persaud suggests rubbing argan oil into them day and night (try Miaflora Argan Oil £12.99 from Holland & Barrett).
IF HAIR EXTENSIONS COULD KILL 
In 2012, an inquest heard how an allergic reaction to latex glue used in hair extensions could be to blame for up to 20 deaths a year.  Though a direct cause has not been proven, it's been enough to make many hairdressers – and women – rethink glued-in hair extensions.  'The majority of the dangers come from glue that is applied directly to the scalp to attach the extensions,' Stevenson explains.  'It's believed that that this may migrate to the bloodstream and cause anaphylactic shock in women who are allergic to latex,' she says.  Other risks associated with glued in hair extensions are 'traction alopecia' which is patchy hair loss and increased headaches both of which occur from the weight of the extensions pulling on the scalp.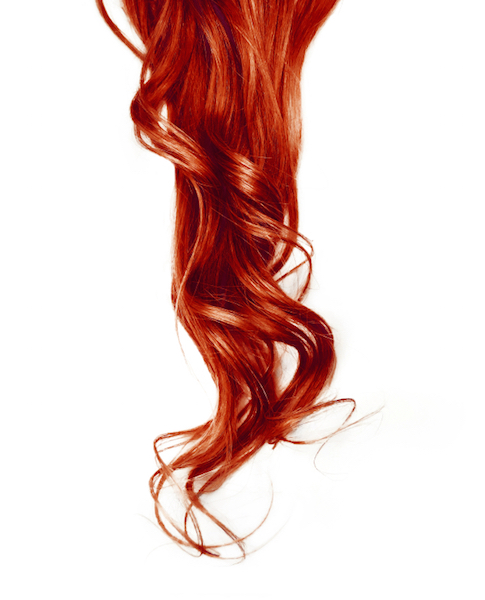 Alternative?  A glue-free alternative is micro-rings, says extensions expert Tatiana Karelina. 'They are applied in the salon and worn for 3-4 months and their removal – unlike the glued in variety – requires no pulling and little damage to hair.'  More celebrities are opting for clip-in hair extensions available on the high street, says Stephanie Stevenson. Apply them in sections and colour match them to your hair in daylight, she suggests.  Anything that boosts blood flow to the scalp can increase the growth rate of your natural hair too.  'Deep scalp massage as your conditioner is working and even 'inversion' postures such as the headstand in yoga can help.'  Increasing protein in your diet with more lean meat, poultry, fish, beans, pulses, eggs and nuts is also shown to help hair growth as the hair is made up of a protein called keratin.
DANGER TANS  
Alarmingly, increasing numbers of people are buying dangerous, unregulated tanning injections online. Cancer charities have warned against the dangers of the injections after some women reportedly found moles on their bodies increased in size – changes that can be a precursor to skin cancer.  'We have not seen the science behind these sunless tanning treatments,' say the British Skin Foundation.  'They tend not to be licensed which means we simply do not know what they contain and how they make the skin darker. Stay away until we find out more.'  Using a sun bed only once a month could increase skin cancer risk by half so this, we're afraid, isn't a great alternative either.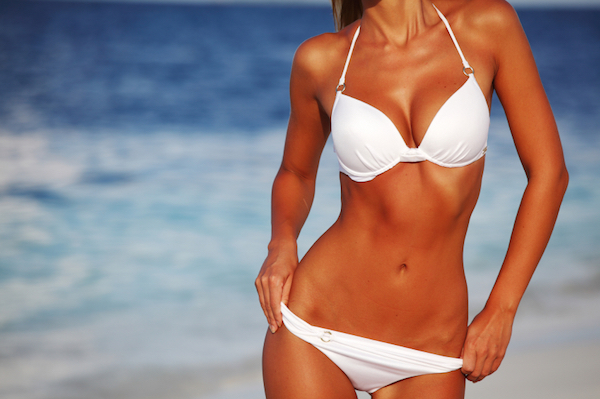 Alternative?  You can fake it without looking like an extra from TOWIE.    Gradual tanners give a natural look if applied correctly, says tanning expert Natalie Roche.   'You must, must, must exfoliate the skin 24 hours before,' she explains.  'Many people exfoliate just before tanning and then get a streaky result. Make sure you apply an oil-free exfoliator as oil-based ones cause streaks'.  For an instant and inexpensive tan, one of your favourite self-tanners is St Moriz Instant Self Tanning Mousse £2.99 from Amazon. Nadira V Persaud is a fan of wash on, wash off 'body tints'.  'You apply them like moisturizer and while most of the colour washes off they leave a hint of colour residue in the skin that boosts your glow.' We love Sunkissed Instant Tanning Gel Water Resistant Warm Skin Tone 150ml
 £5.40 from Amazon.